This 3 ingredient chocolate cake is the easiest way to make a chocolate cake, and it tastes amazing! This chocolate cake is moist, rich in flavor, and quick.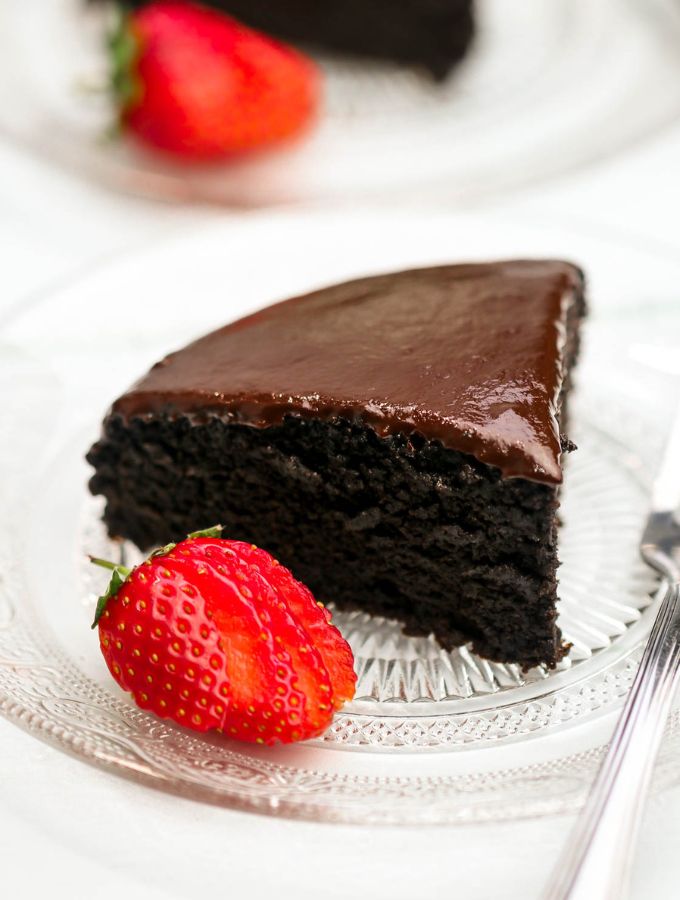 This cake is actually known to be the viral 3 ingredient lockdown cake that went viral all over the web for the last year or so. All you will need for this cake is chocolate cookies, baking powder, and milk!
Why this recipe works
It is made with only 3 ingredients!
You can make this cake without flour, cocoa powder, or eggs!
This cake is perfect for those who dont consume eggs.
Can be topped with any frosting!
Comes together in 30 minutes!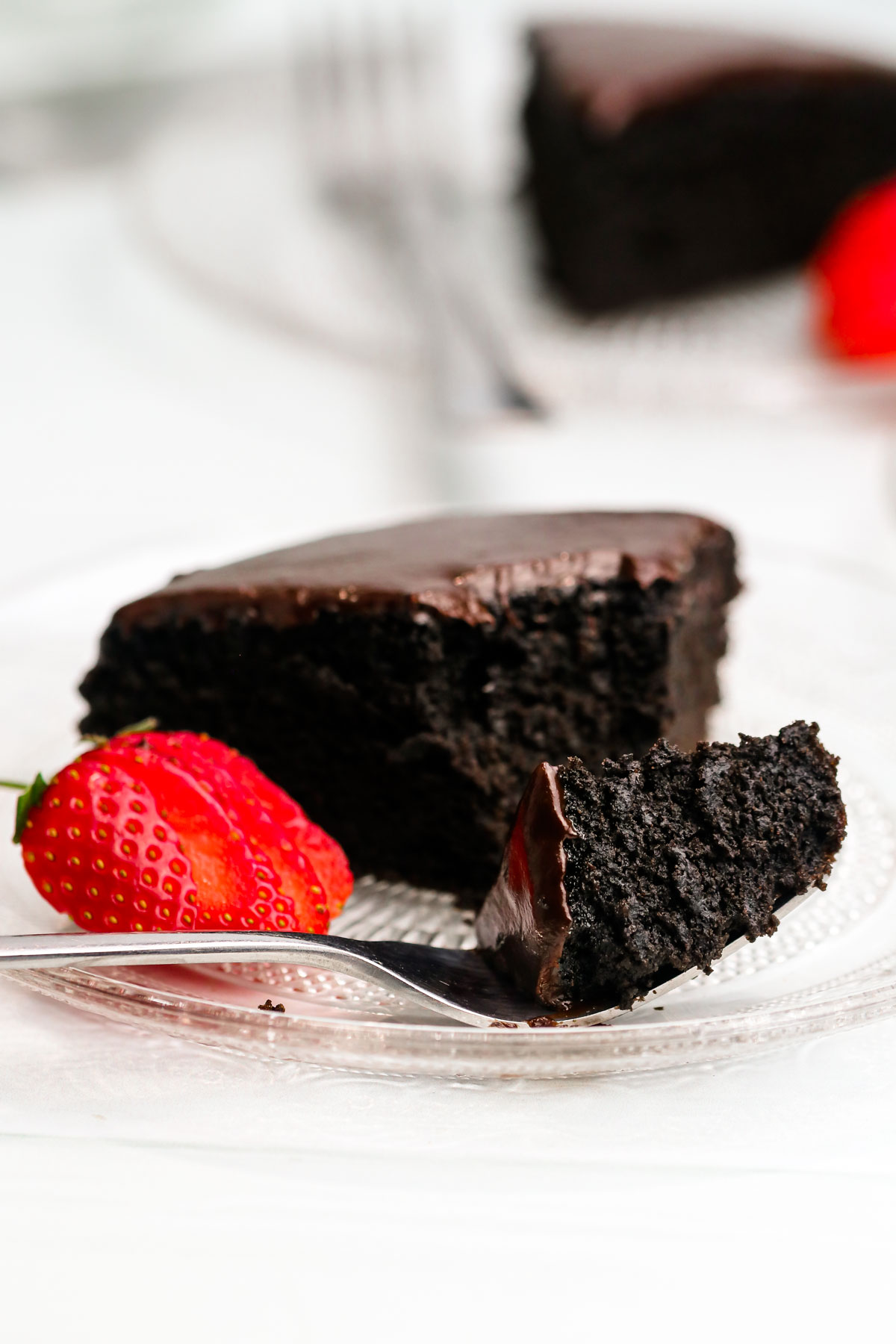 Instructions
Before you start to make this recipe, measure and prepare your ingredients so the baking process will go smoothly and easily.
Full measurements are in the recipe card below.
Chocolate cookies- we used Oreo sandwich cookies, but you can use any chocolate cookies that you'd like.
Milk- we used whole milk for this recipe.
Baking powder- the third and last ingredient for this 3 ingredient chocolate cake is baking powder, to help the cake rise well.
This cake already has a delicious taste and texture, though, we like to add chocolate ganache for this cake, this step is absolutely optional.
Chocolate ganache (optional):
Heavy cream- use heavy cream or heavy whipping cream, both will work.
Dark chocolate- use your favorite dark chocolate for the best flavor.

Instructions
Preheat an oven to 180c (350f) and prepare a 7-inch baking pan with parchment paper.
Process the chocolate cookies in a food processor until fine crumbs form.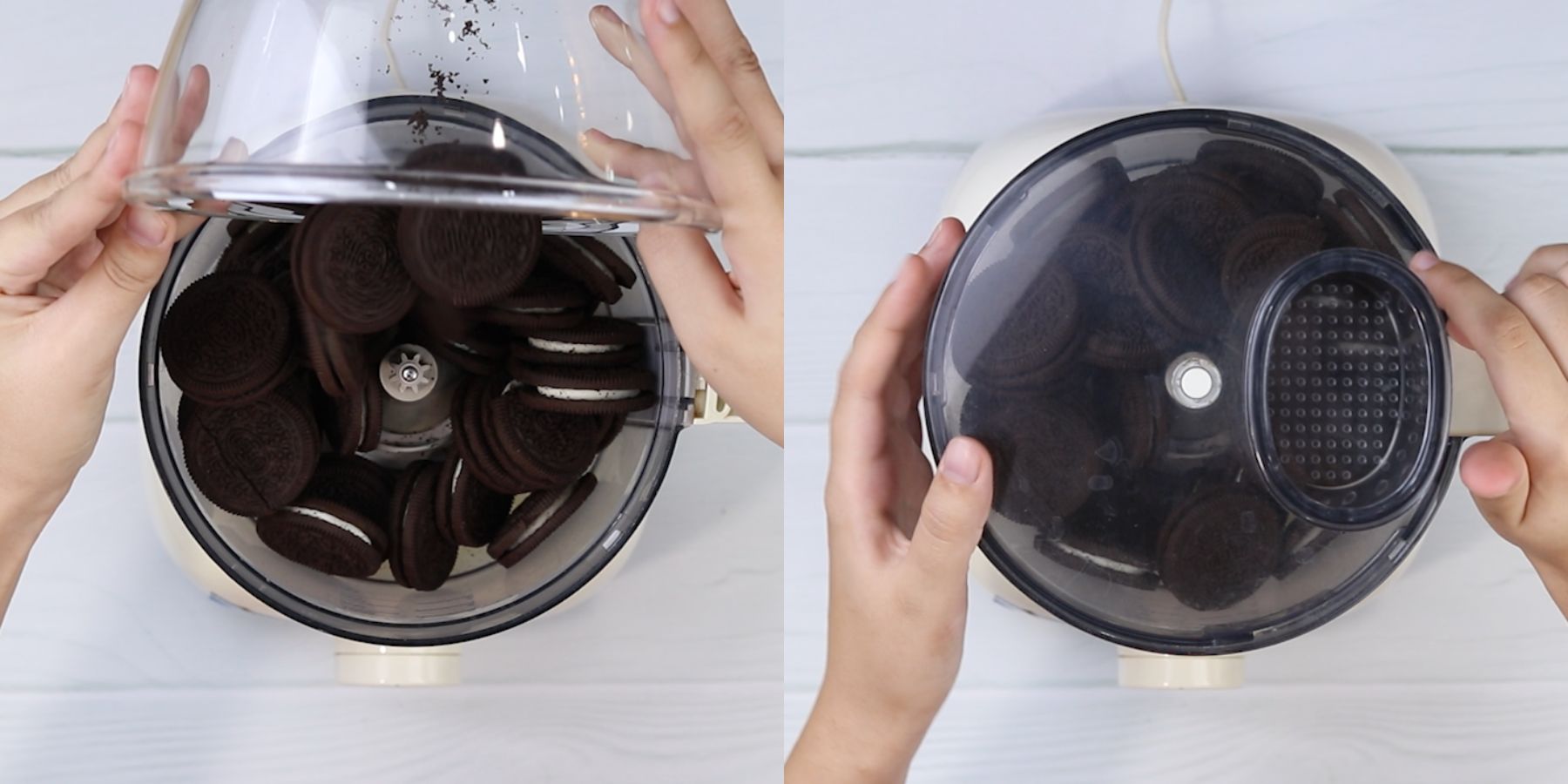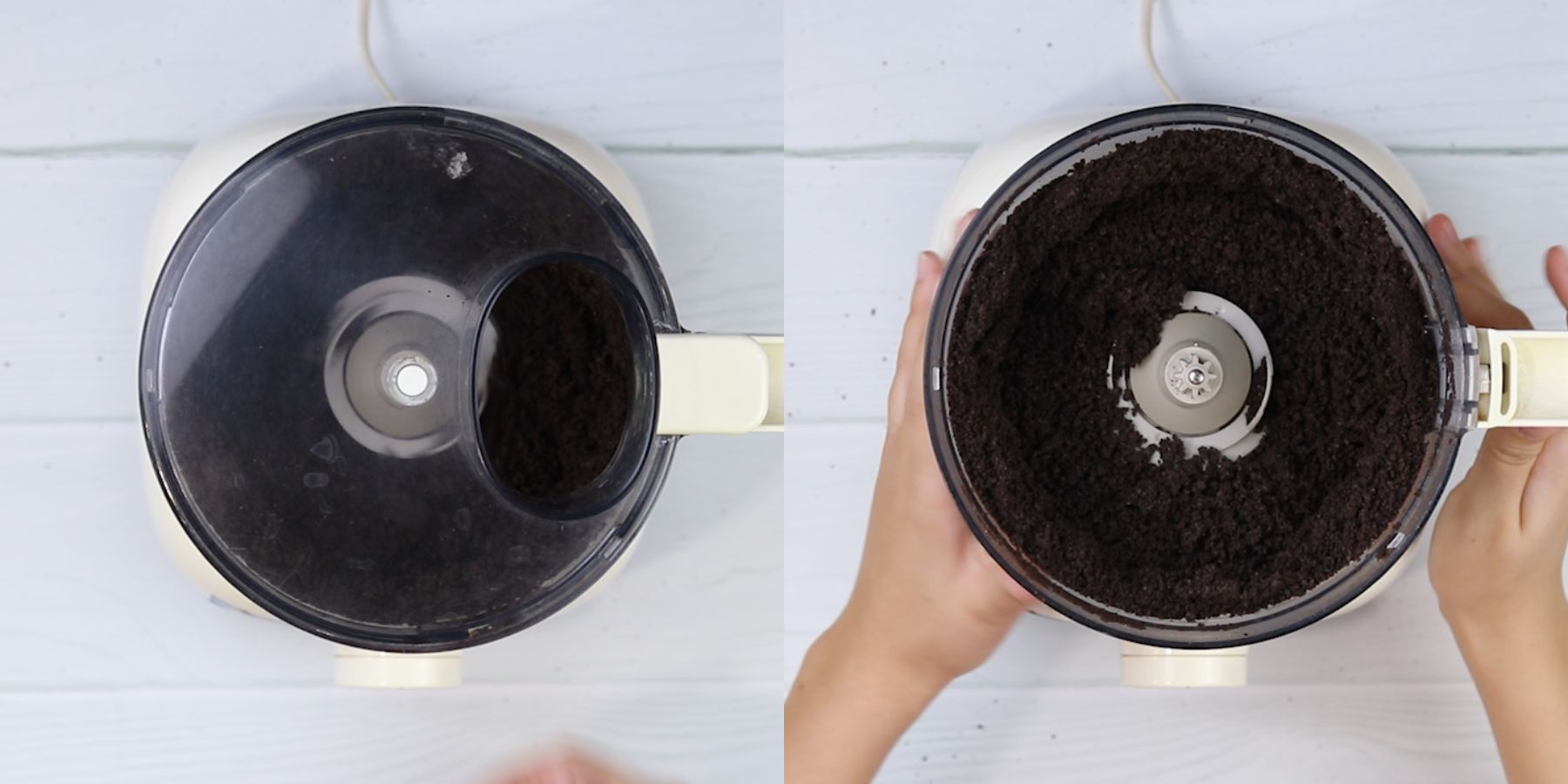 In a big mixing bowl add the cookie crumbs. Add the milk and baking powder. Mix well until the batter is smooth.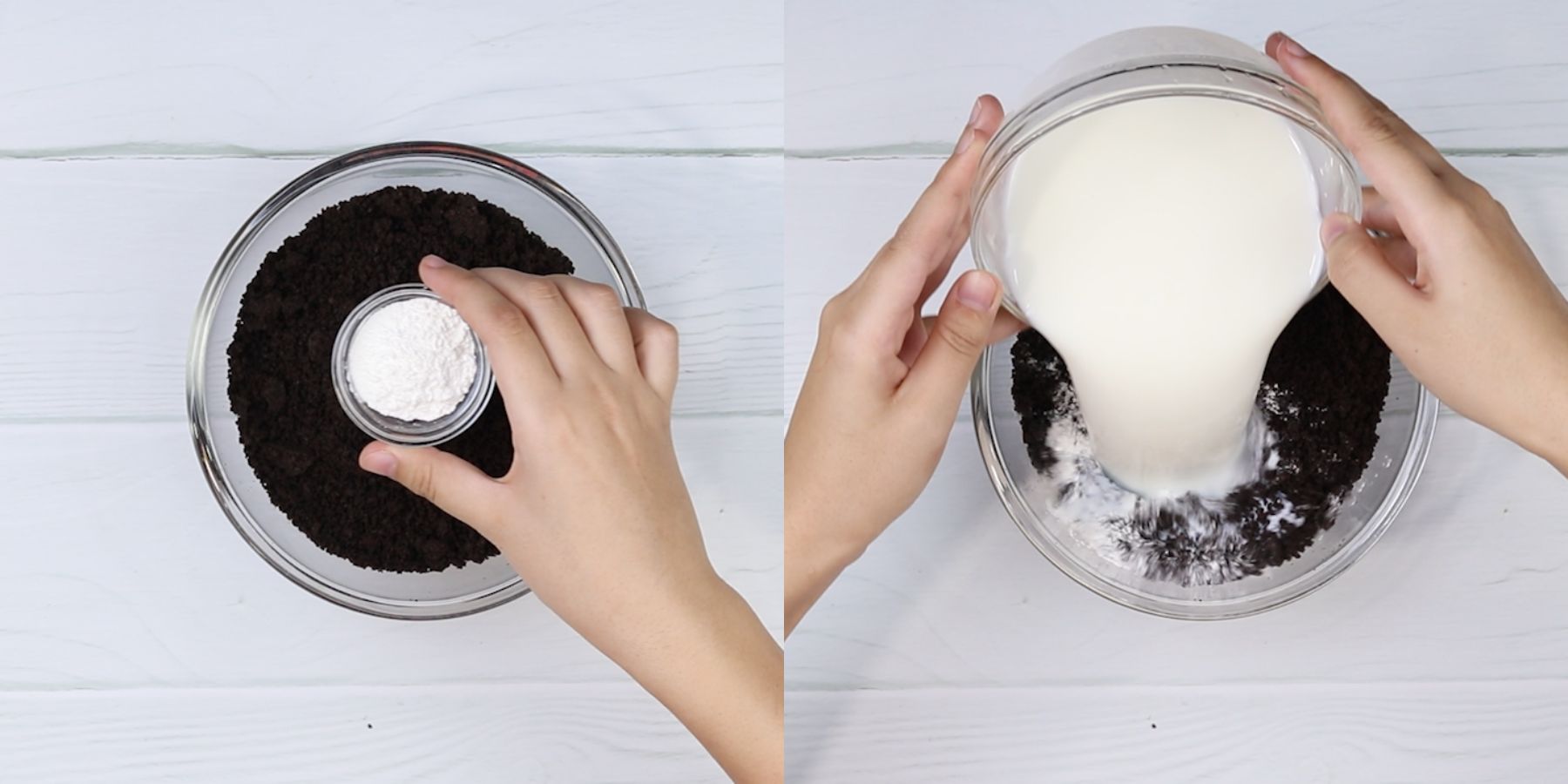 Pour the batter into the cake pan.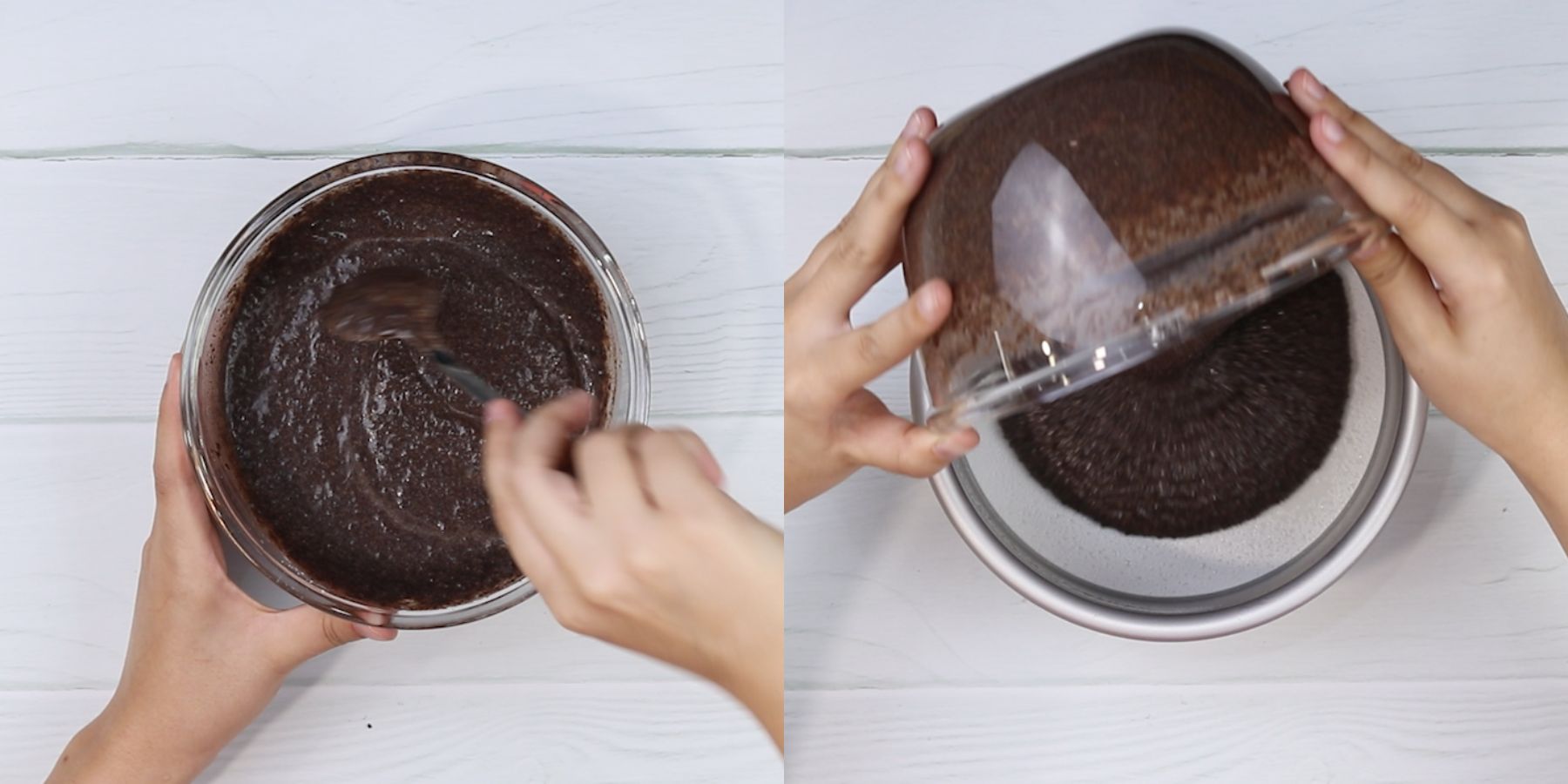 Bake the cake in a 180c (350f) preheated oven for 20 minutes or until a toothpick comes out clean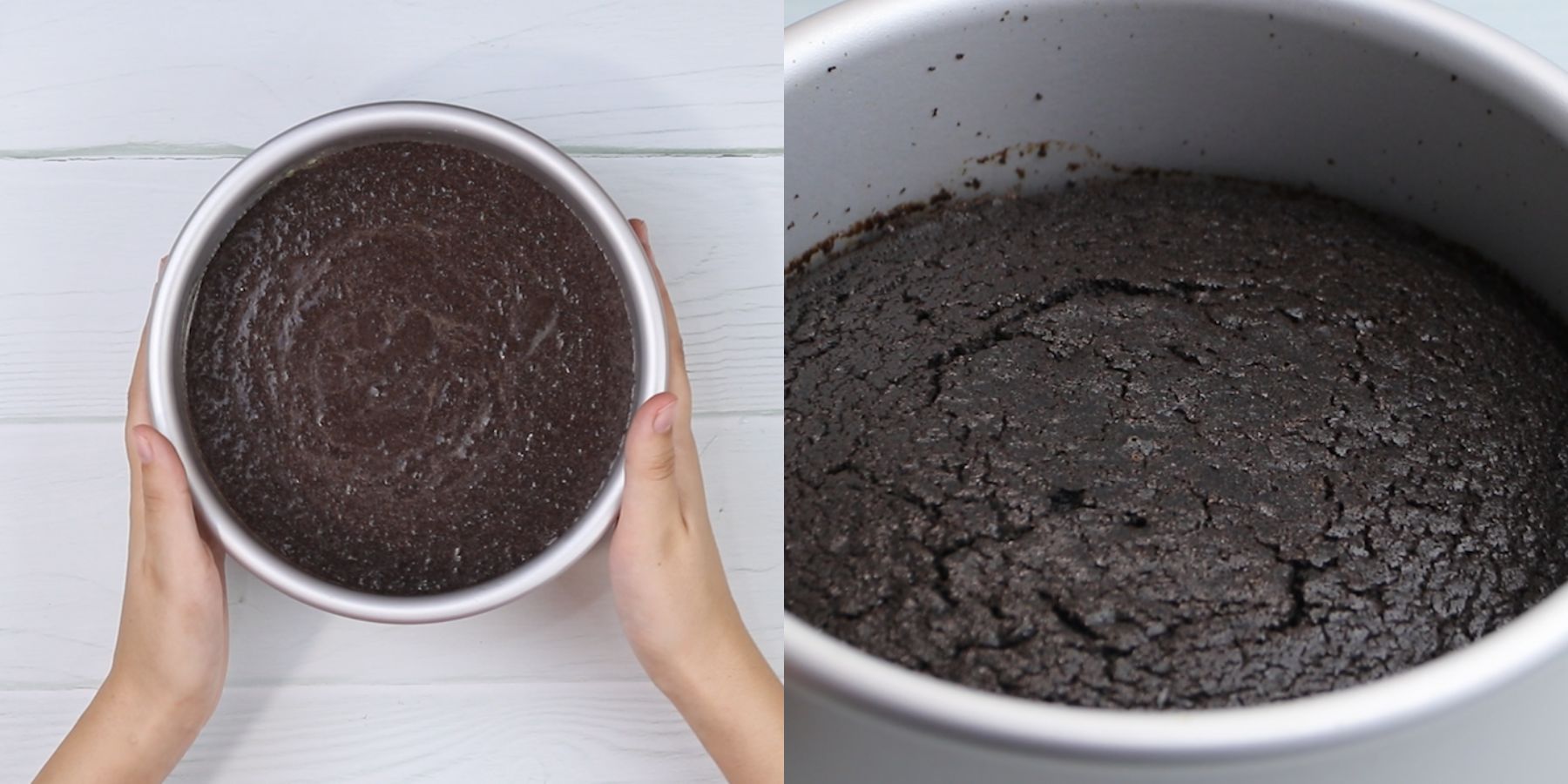 Let the cake cool for 10-15 minutes before serving.
Make the ganache (optional):  In a small mixing bowl, pour the heavy cream, and the dark chocolate. Microwave it for 1-2 minutes and let it sit for 10 minutes before mixing. Mix the chocolate ganache well until smooth.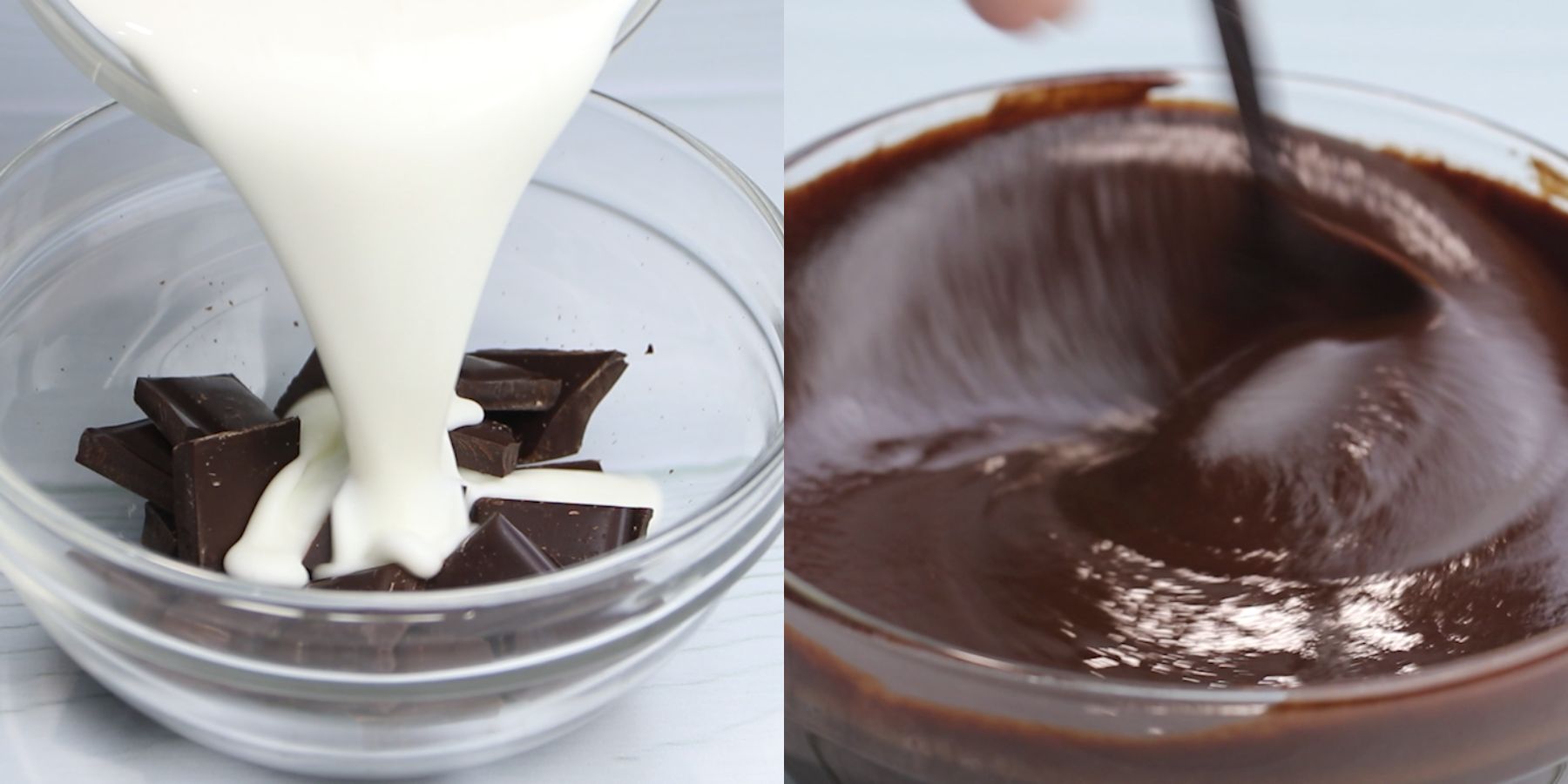 Pour the chocolate ganache on top of the cake and smooth the top with a spoon.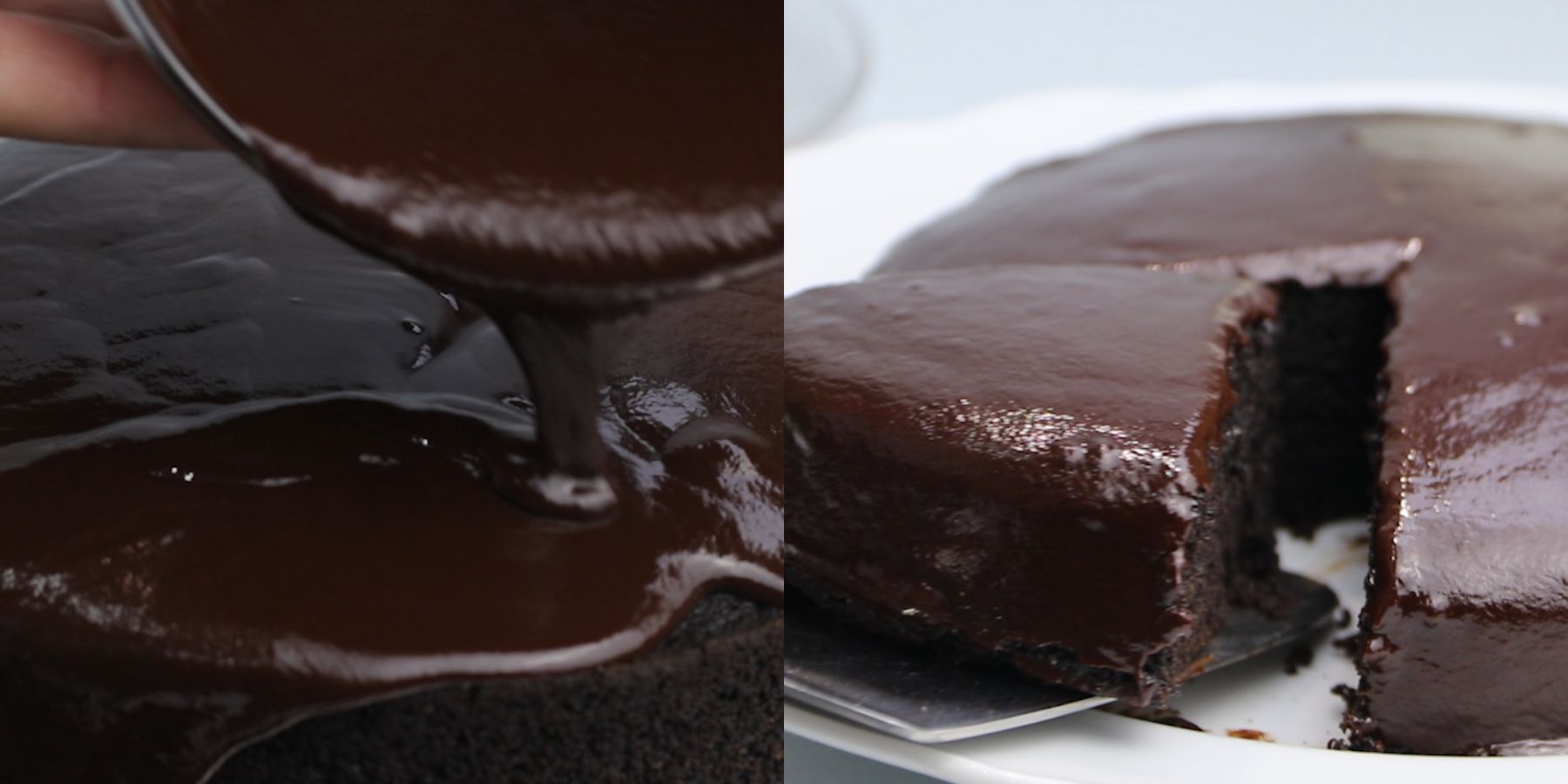 Faq's
How long will the chocolate cake last?
This chocolate cake will last up to one week in the fridge. Cover the cake with plastic wrap or foil to prevent it from drying out. This cake tastes amazing the day after.
What size pan to use?
We used a 7-inch baking pan for this recipe. You can use a smaller one as well. This cake is not big.
Can I add vanilla extract to this cake?
Yes! You can add your favorite flavors to this cake like vanilla extract, almond extract, or any of your favorite chocolate cake extract!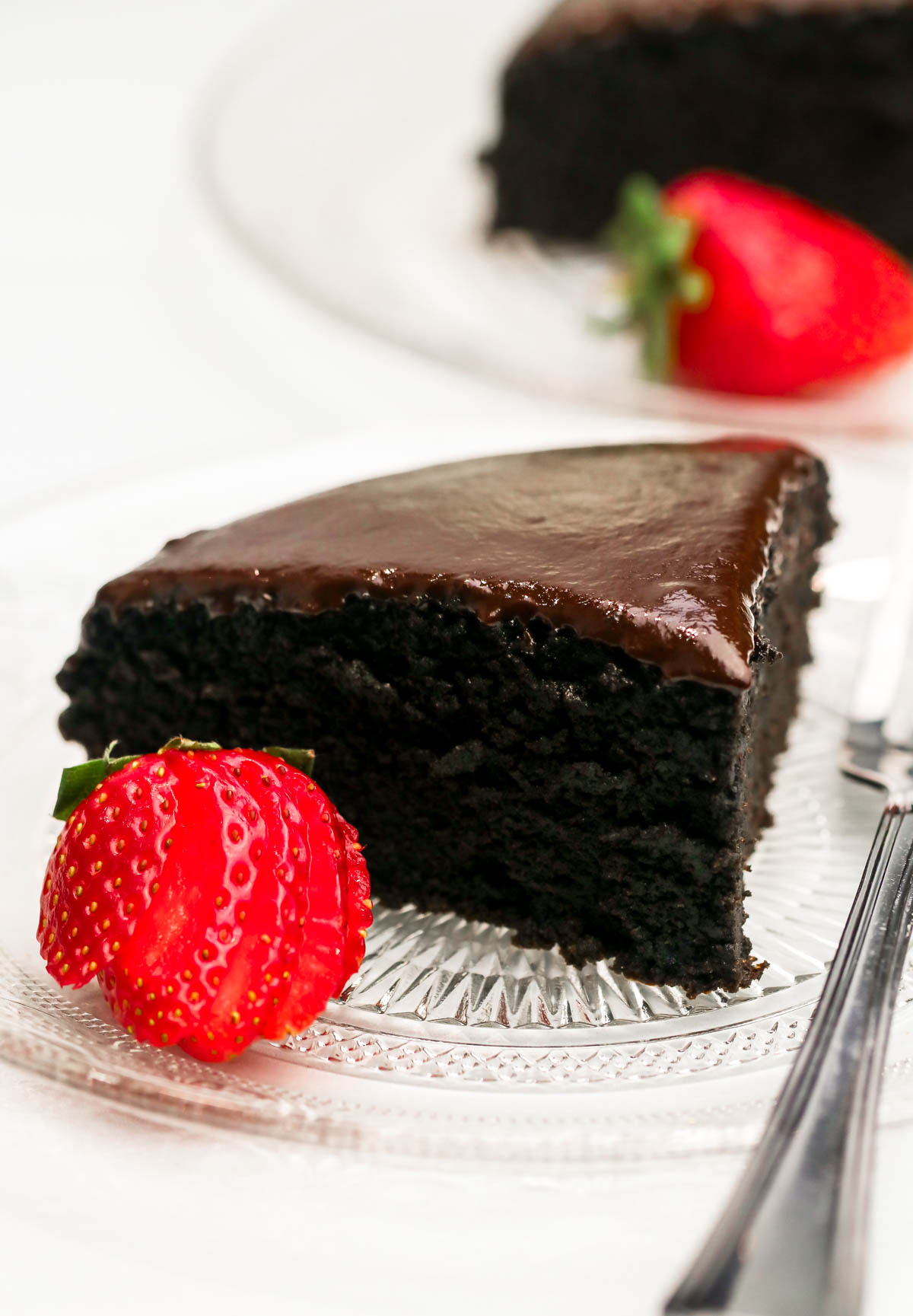 Freezing
To freeze this cake, you will need to wrap it in plastic wrap or foil and seal them in an airtight container or in an airtight resealable bag. You can freeze brownies for up to 2 months.
Substitutions
Chocolate cookies- if you dont have Oreos, you can use any of your favorite chocolate cookies for this recipe!
Variations
Frosting- You can use any kind of your favorite frosting on this cake, this cake is very versatile so you can turn it into whatever you want! You can use chocolate frosting, vanilla frosting, caramel frosting, etc.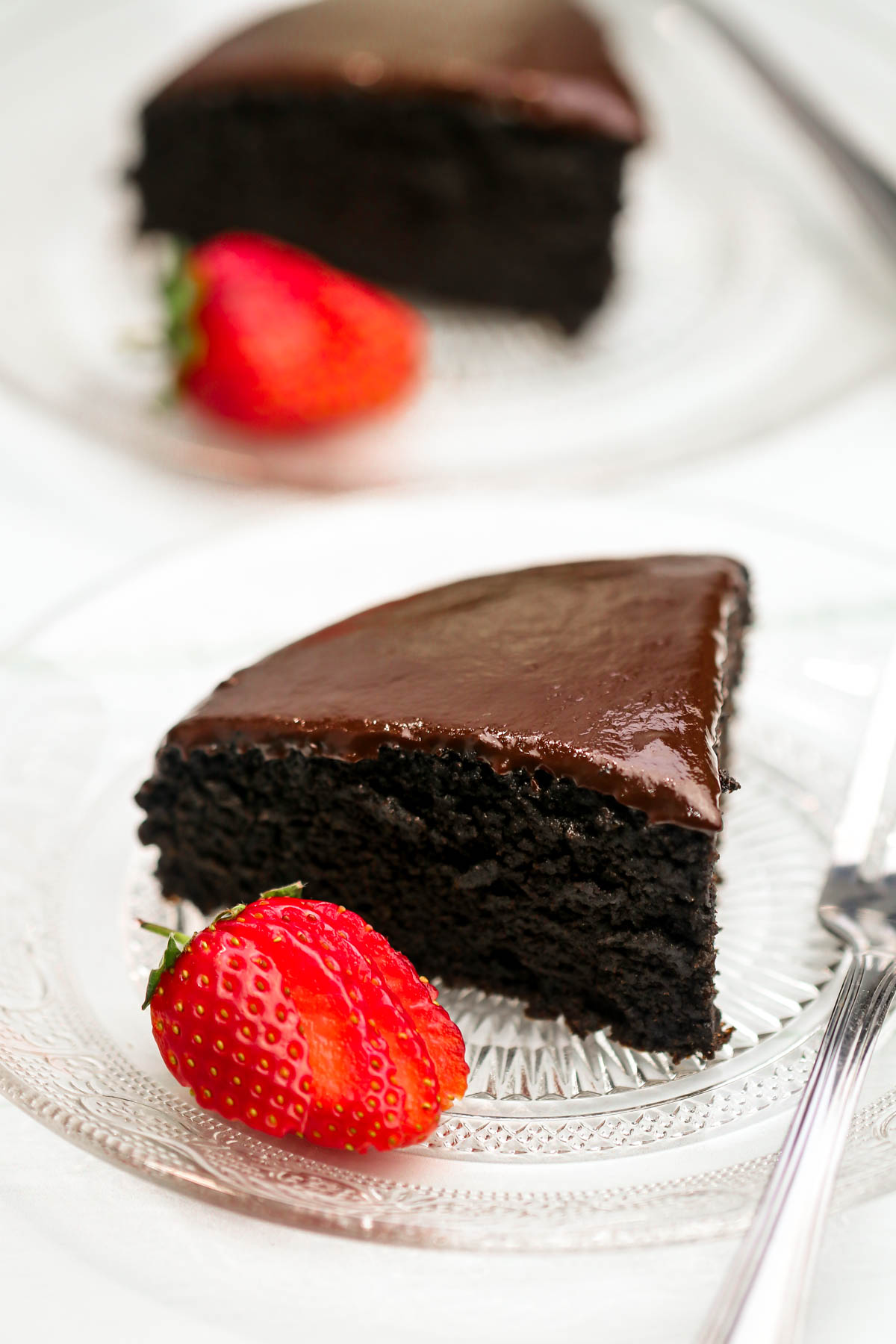 Serving tips
Serve this cake with ice cream on the side with some chocolate syrup and whipped cream. If you don't want to use ice cream, serve it with fresh fruit on top.
Tools
More chocolate recipes:
Sprinkle brownies- These sprinkle brownies are made with a fudgy brownie base, topped with silky smooth chocolate ganache, and topped with rainbow sprinkles!
Double chocolate banana bread- This double chocolate banana bread is filled and topped with chocolate chips, extra moist, and melt-in-your-mouth delicious.
Best ever chocolate cake- This decadent chocolate cake is made by making two simple cake layers with the easiest and most chocolaty chocolate frosting. This chocolate cake is a moist, fluffy, and rich chocolate cake that is not too sweet.
If you tried this recipe, don't forget to leave a rating and a comment below. We love hearing from you.
If you liked this recipe:
Share/pin this recipe to Pinterest.
Leave a comment down below!