Transform your homemade or store bought cheesecake with these delicious cheesecake toppings. This is the best collection for cheesecake topping ideas from strawberry compote to chocolate ganache.
Cheesecake is decadent and unbelievably delicious as is, but you can make it even more delicious by adding these amazingly tasty toppings.
This recipe collection covered all of the most delicious toppings for cheesecake like lemon curd, strawberry sauce, chocolate whipped cream, apple pie filling, candy bars, and more!
These topping ideas are perfect for any cheesecake. It can be a no-bake cheesecake, baked New york style cheesecake, or even store-bought cheesecake. Take these to the next level with these topping ideas.
You can also use these cheesecake toppings for mini cheesecakes like my no bake mini cheesecakes, and mini cheesecake bites.
For more recipe roundups, check out my easy baking recipes, unique cookie recipes, Rice Krispie Treats Variations, best nutella recipes, best cake recipes, and best thanksgiving desserts.
Jump to:
This homemade strawberry sauce for cheesecake can be made with fresh or frozen strawberries, is easy to make, and takes a few simple ingredients.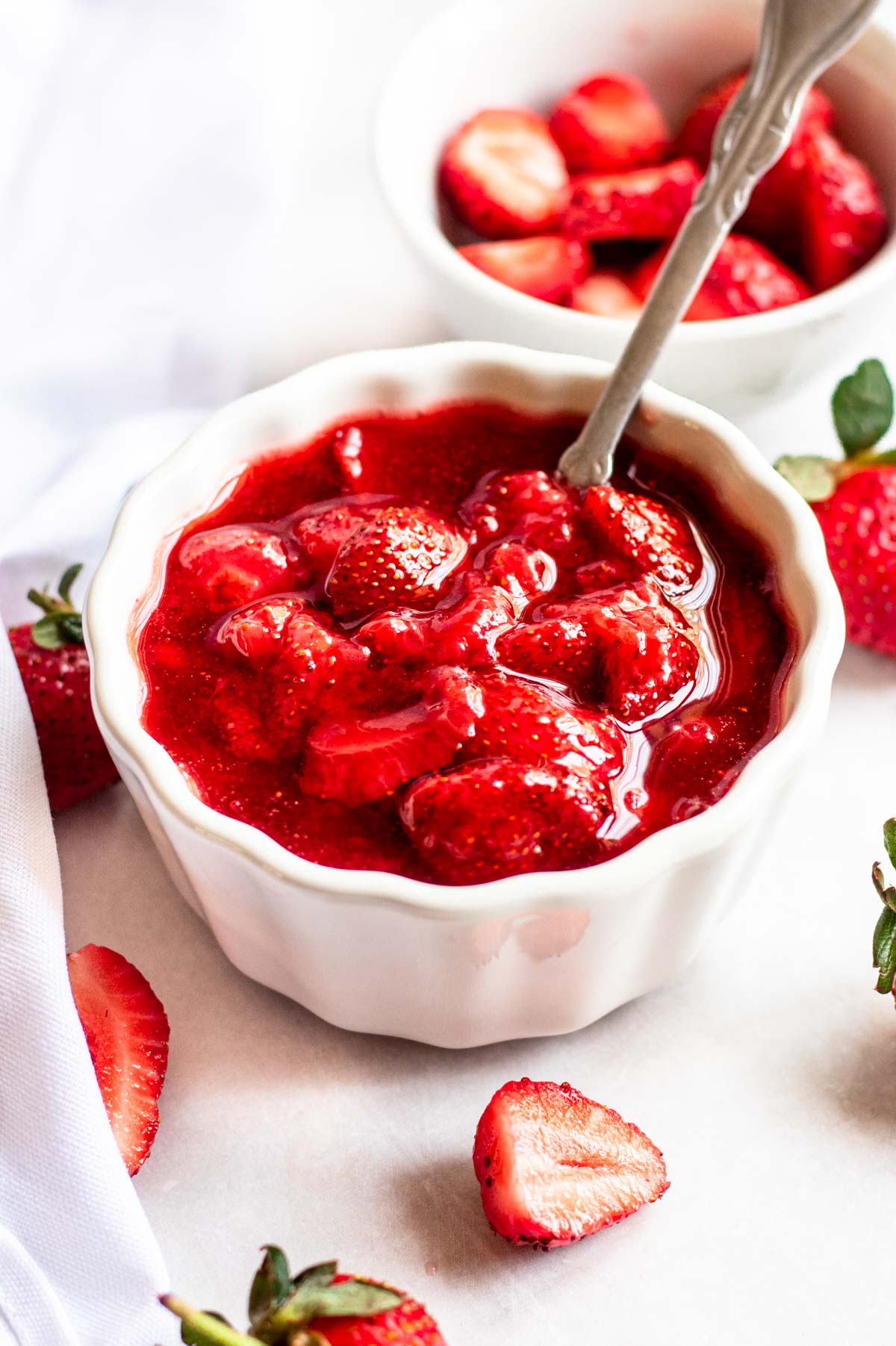 This pistachio topping is luxurious, rich, creamy, and made with plenty of real pistachios and pistachio paste. It might not have the best look, but it tastes phenomenal.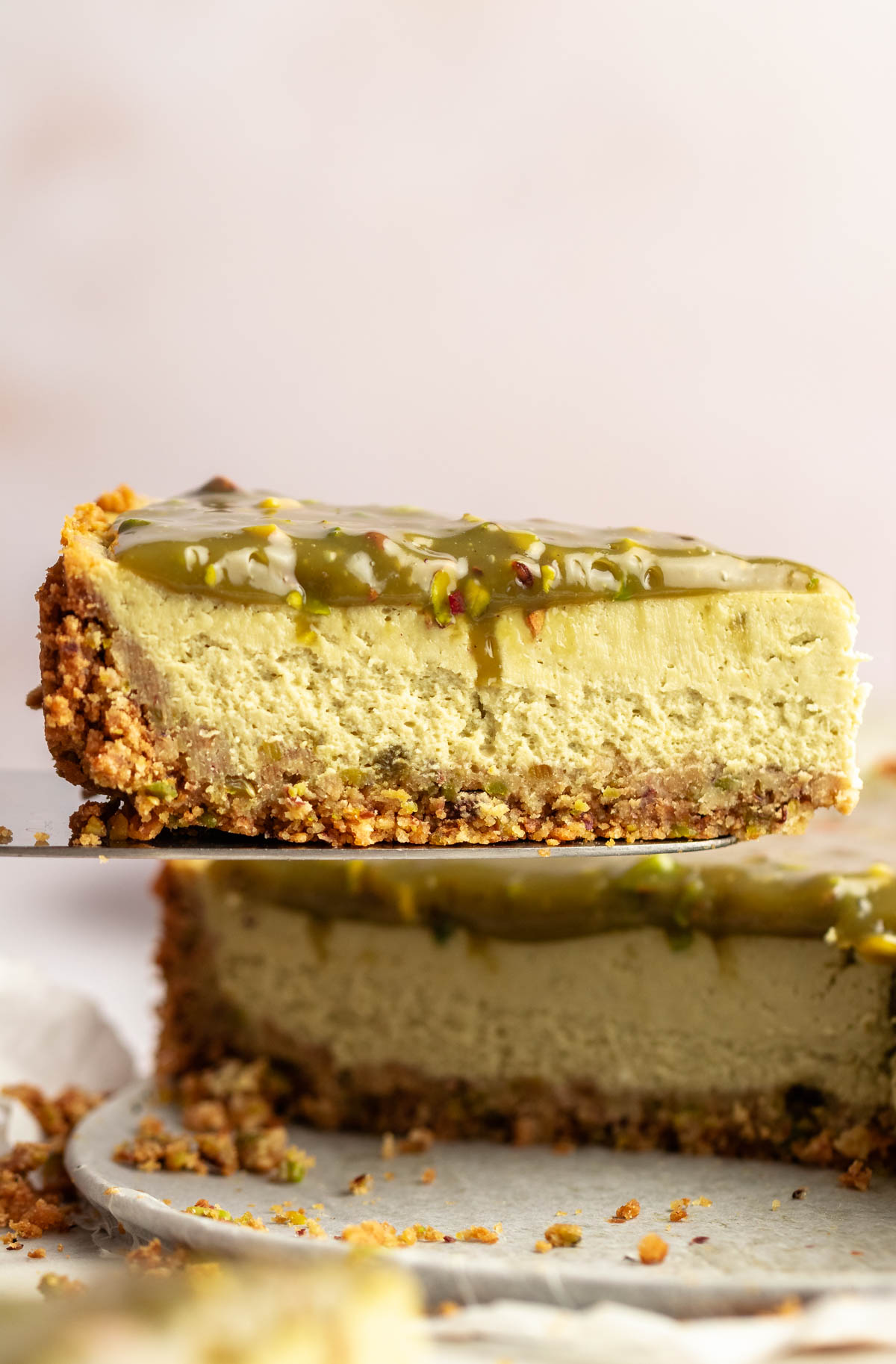 This caramel pecan cheesecake is made with a cinnamon crust, creamy cinnamon cheesecake filling, and a caramel pecan topping.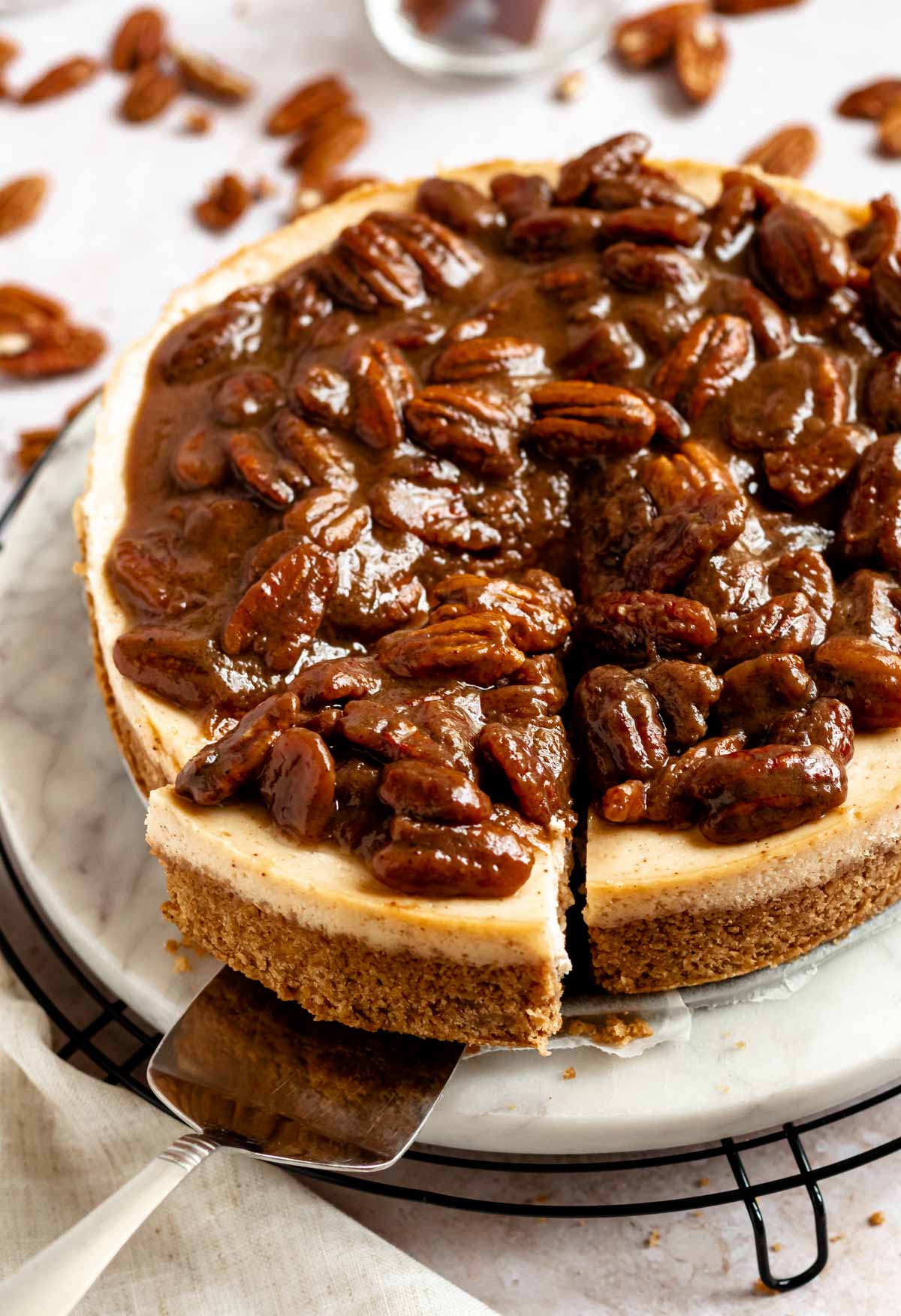 This easy strawberry compote can be made with fresh or frozen strawberries, takes 20 minutes from start to finish, and is a perfect way to use up ripe strawberries!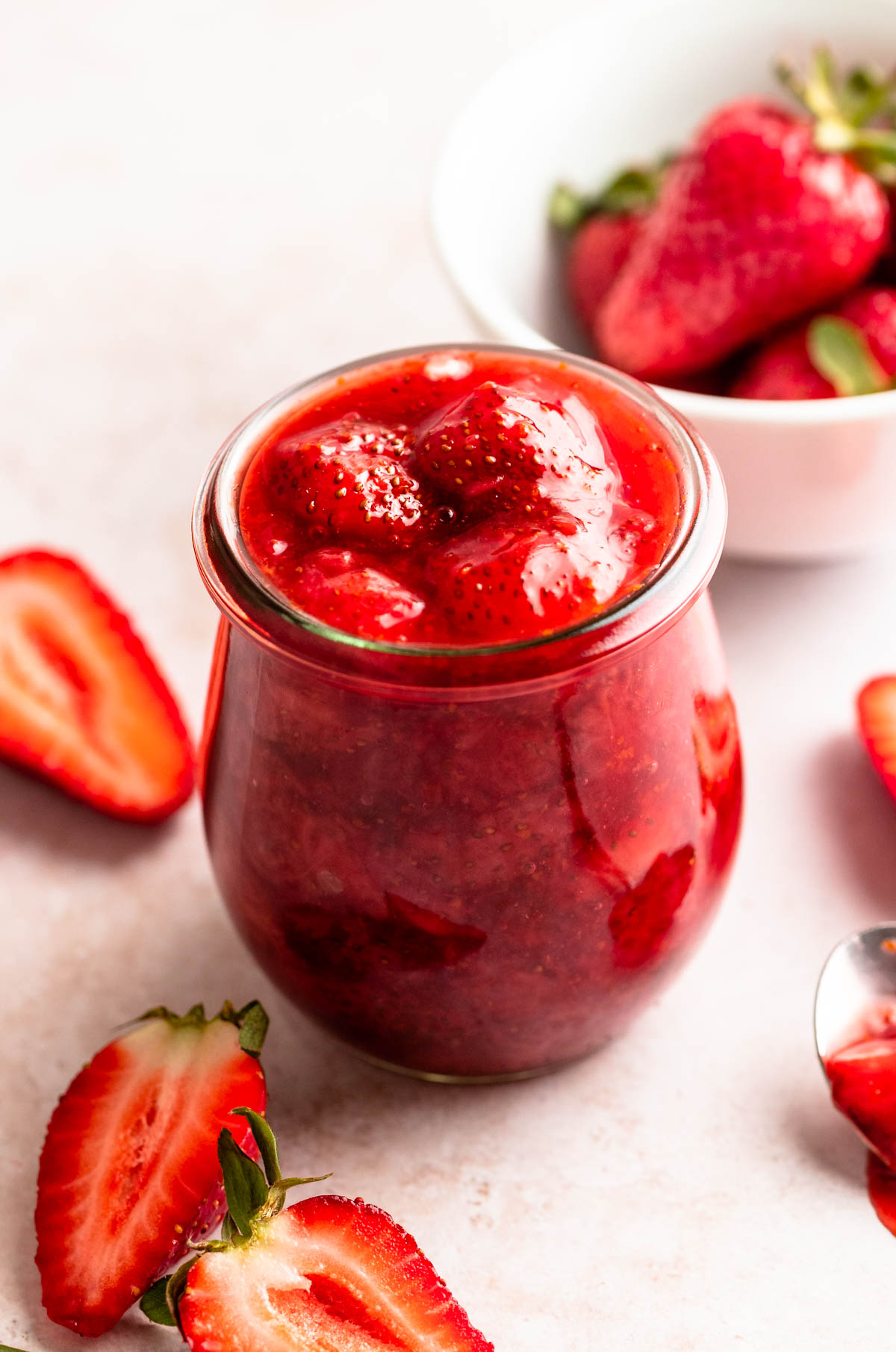 This salted caramel sauce recipe is super easy to make, made with a few ingredients and one secret ingredient.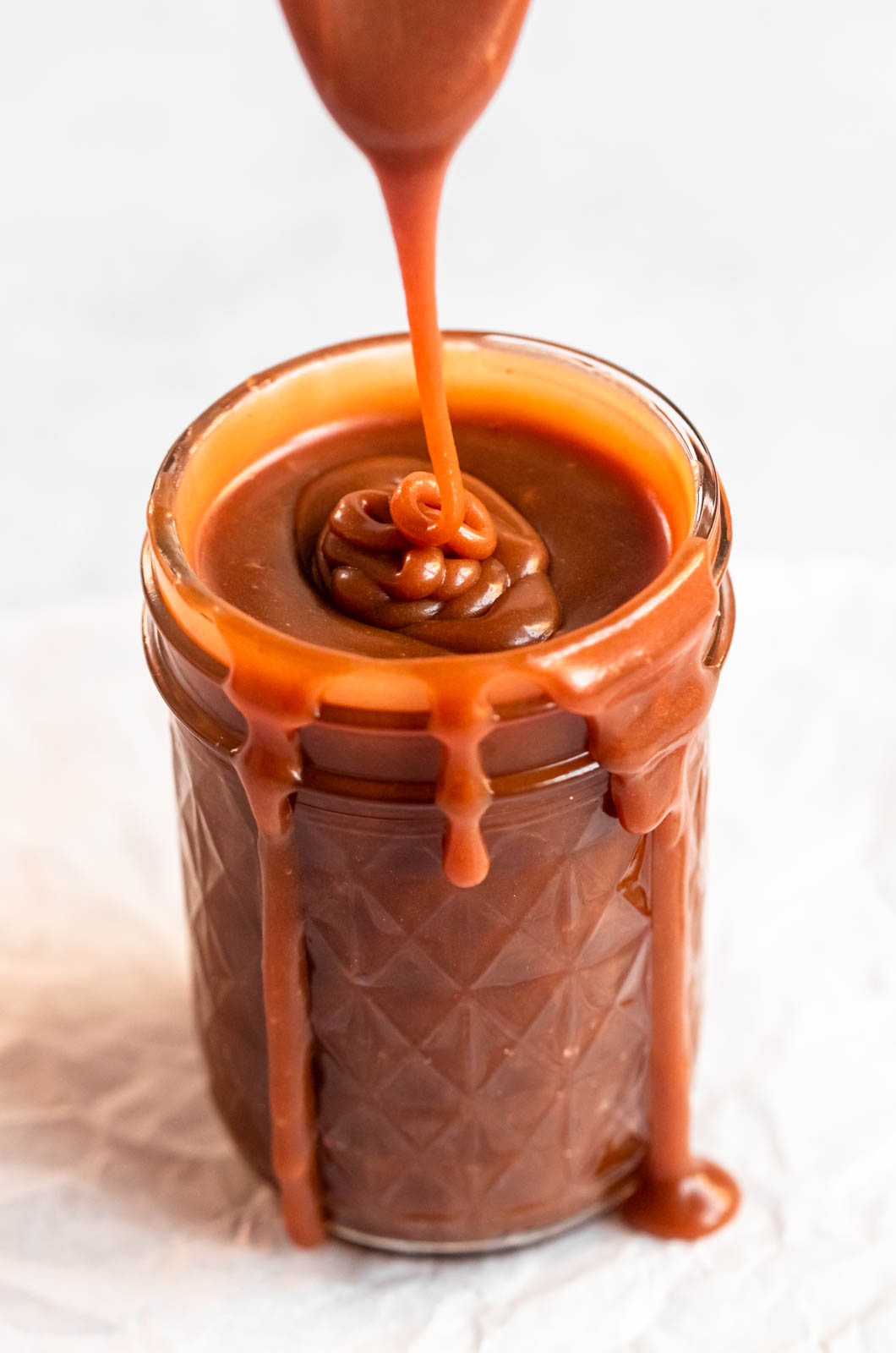 This incredibly delicious, creamy, and silky smooth Nutella buttercream frosting is made with ½ cup of Nutella in it and tastes amazing.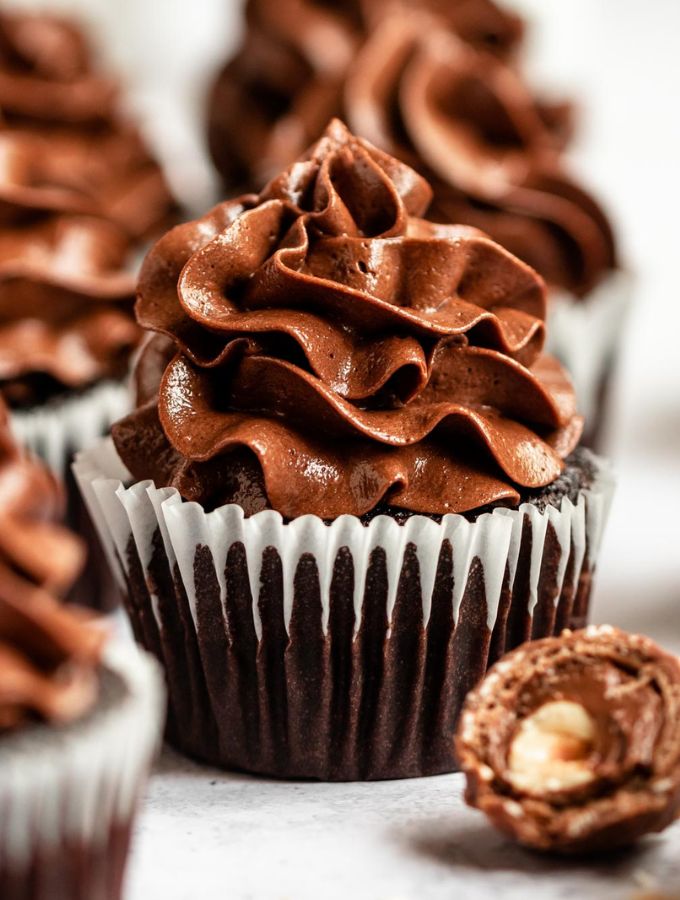 This glossy chocolate fudge frosting is silky and rich in chocolate flavor and is the most delicious chocolate frosting ever made!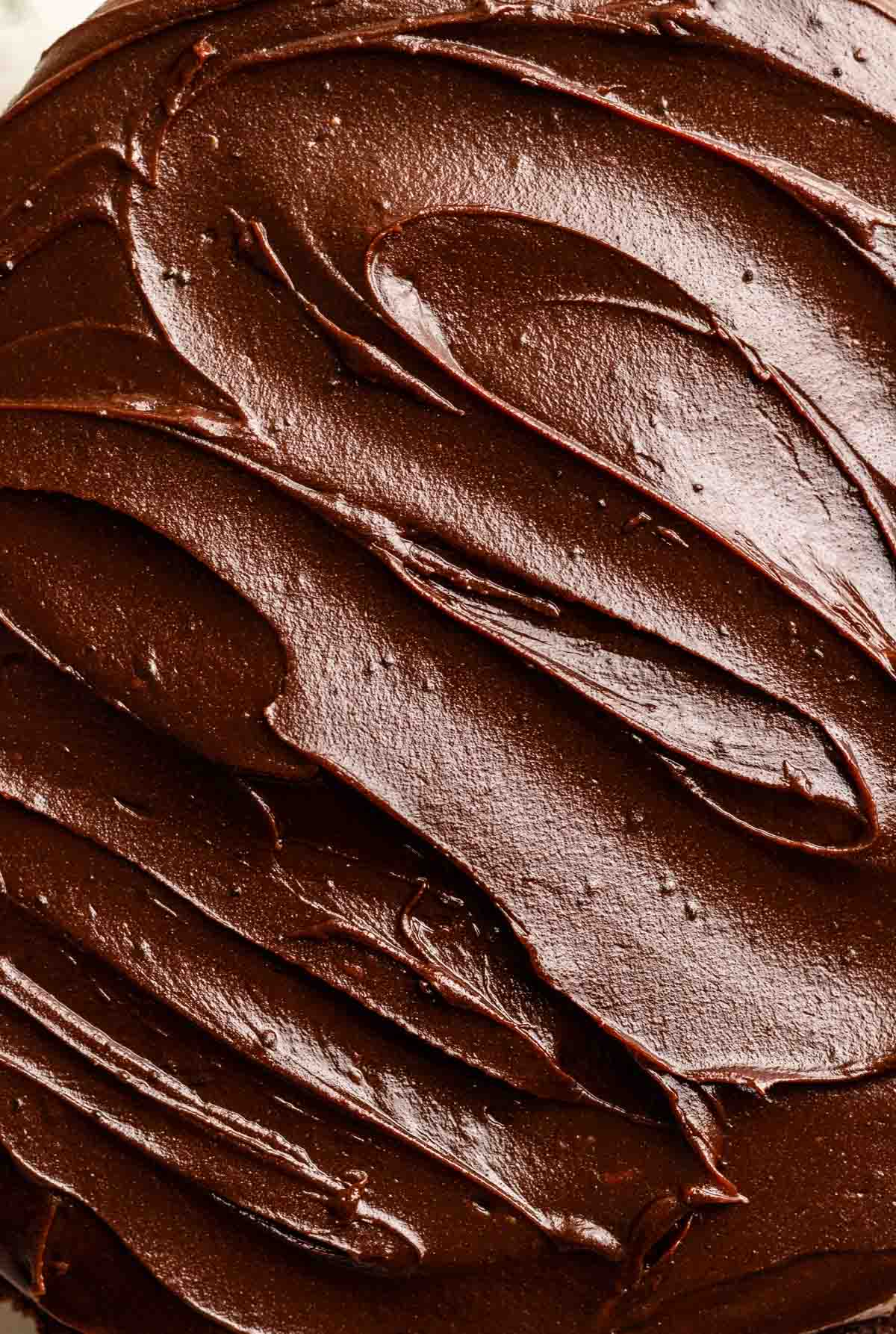 This mascarpone whipped cream is the perfect not-too-sweet and stable frosting that goes perfectly on everything! Pipe a big dollop on each slice of cheesecake.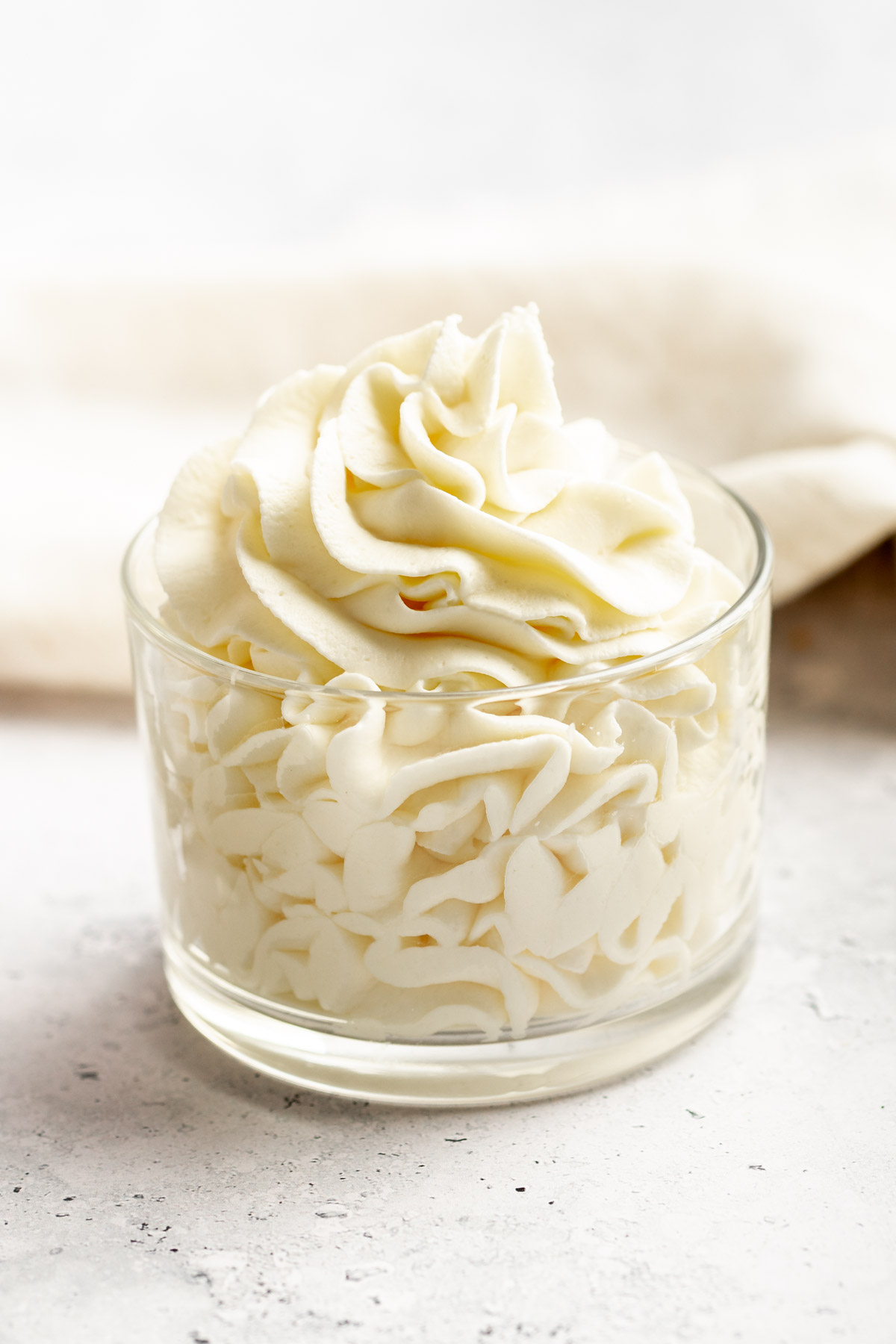 This easy 5-minute chocolate whipped cream frosting is rich and creamy and is made with 5 simple ingredients! It is quick and stabilized and can be used for piping dollops around the edges of the cheesecake or swirling it on top!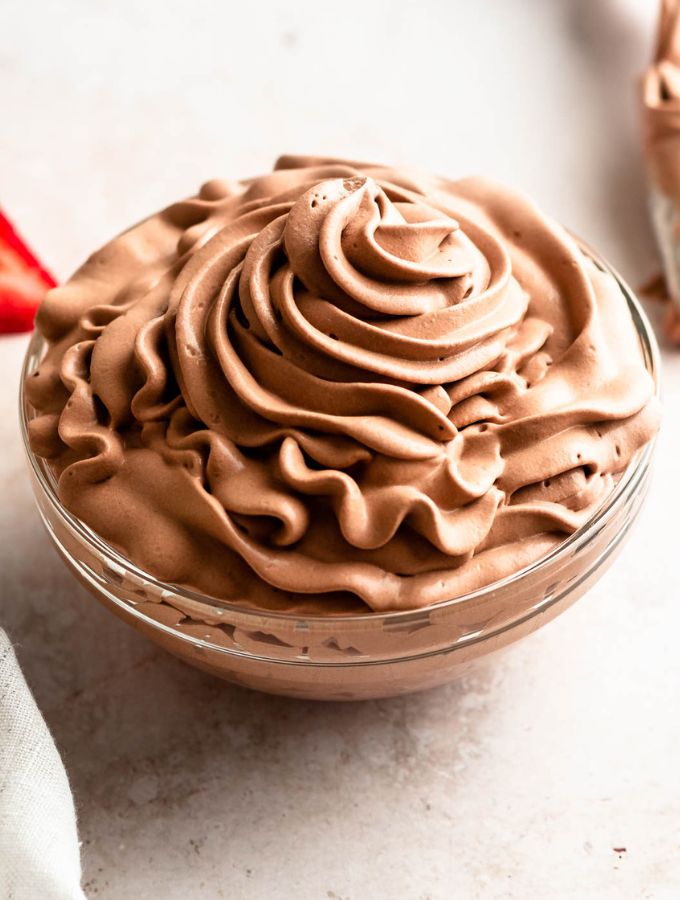 This homemade Oreo whipped cream is made with finely chopped Oreos and is great for piping and topping cheesecake. I used it for my mini Oreo cheesecakes and Oreo cheesecake.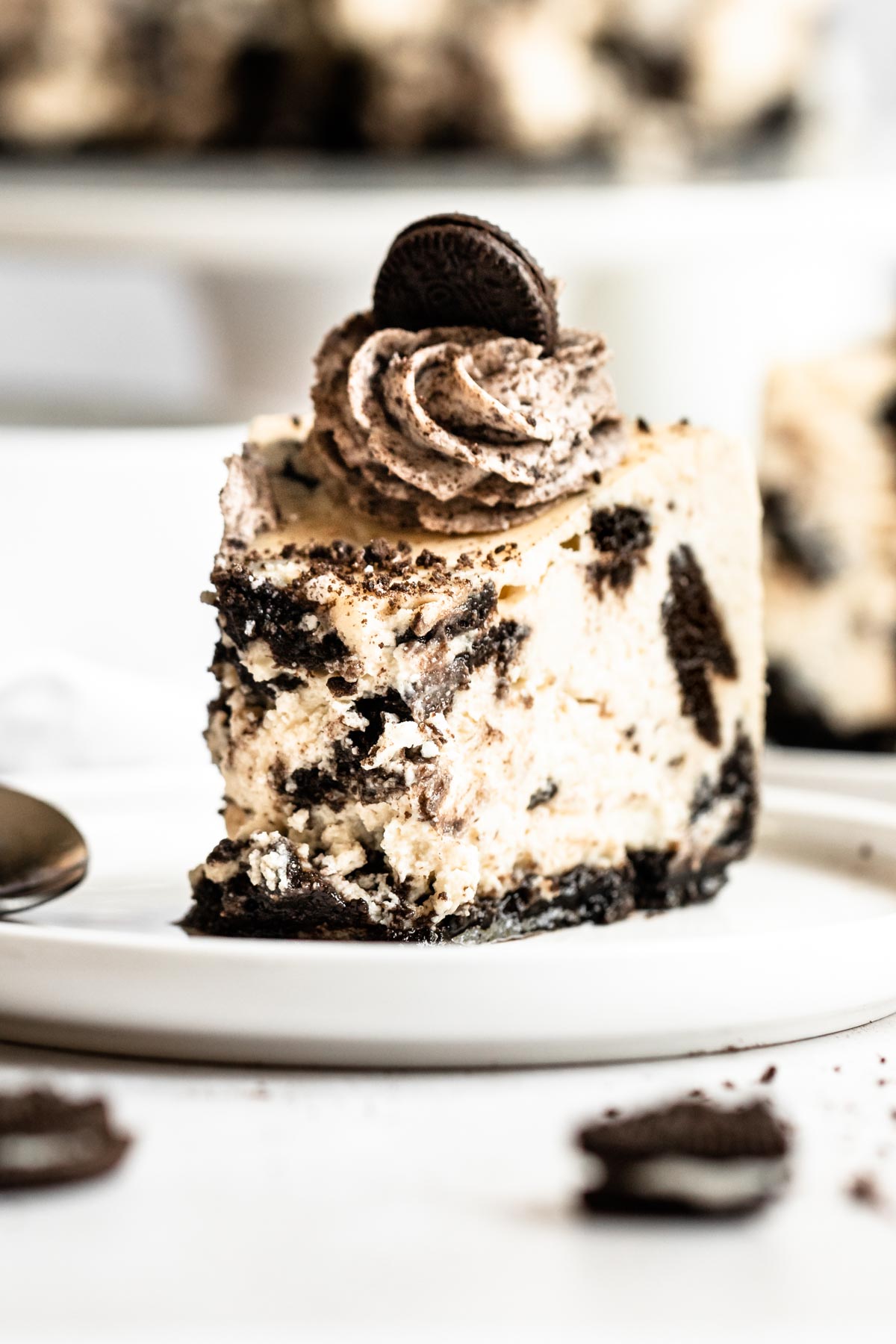 11. Fresh fruit
I love using fresh fruit on cheesecakes. It is also beautiful and delicious and creates a light and fresh feel to the cheesecake. Use your favorite fruit like blueberries, raspberries, strawberries, etc.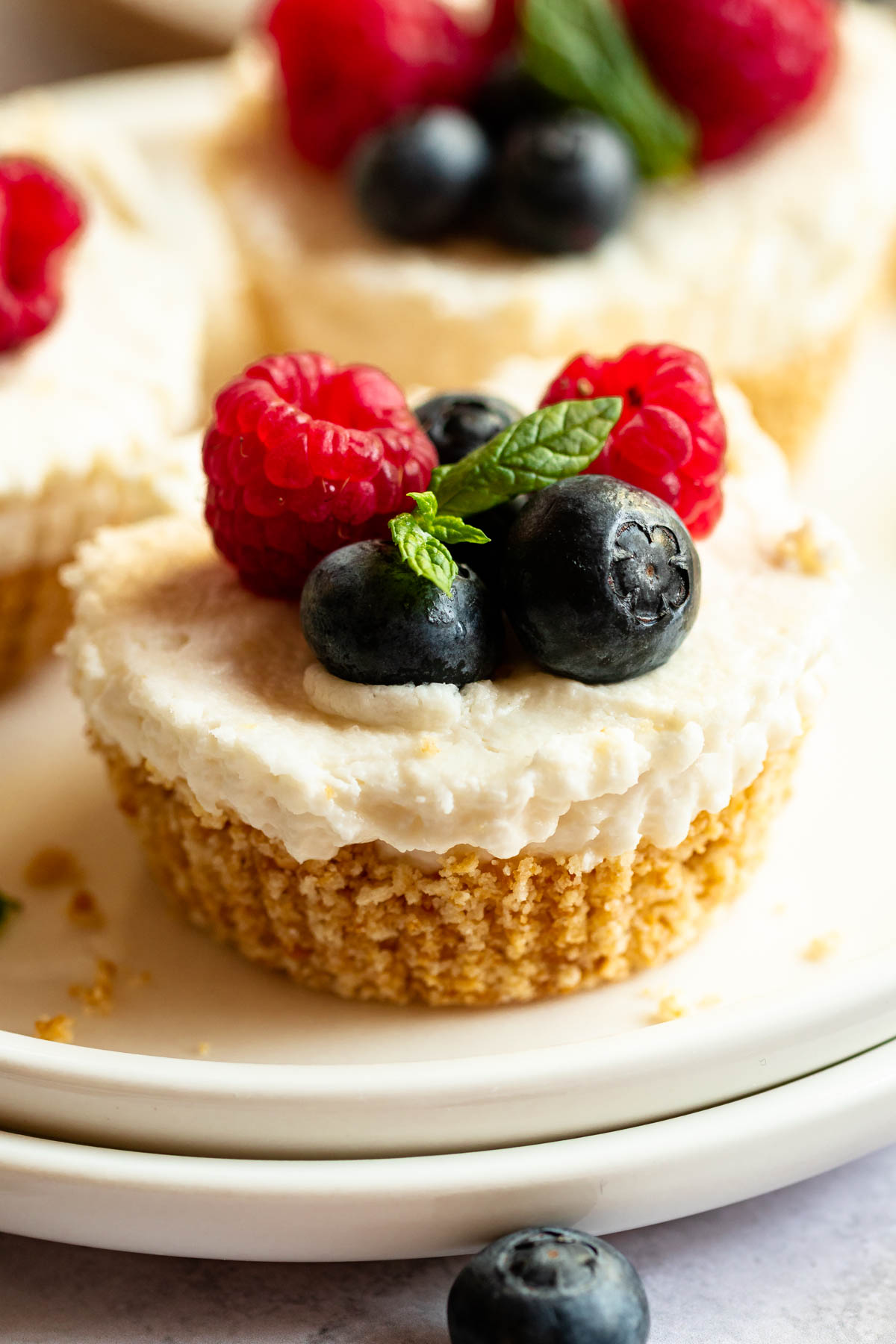 12. Candy bars
Chopped-up candy bars are super delicious on cheesecakes. Use your favorite candy bars like Twix, Snickers, KitKat, etc.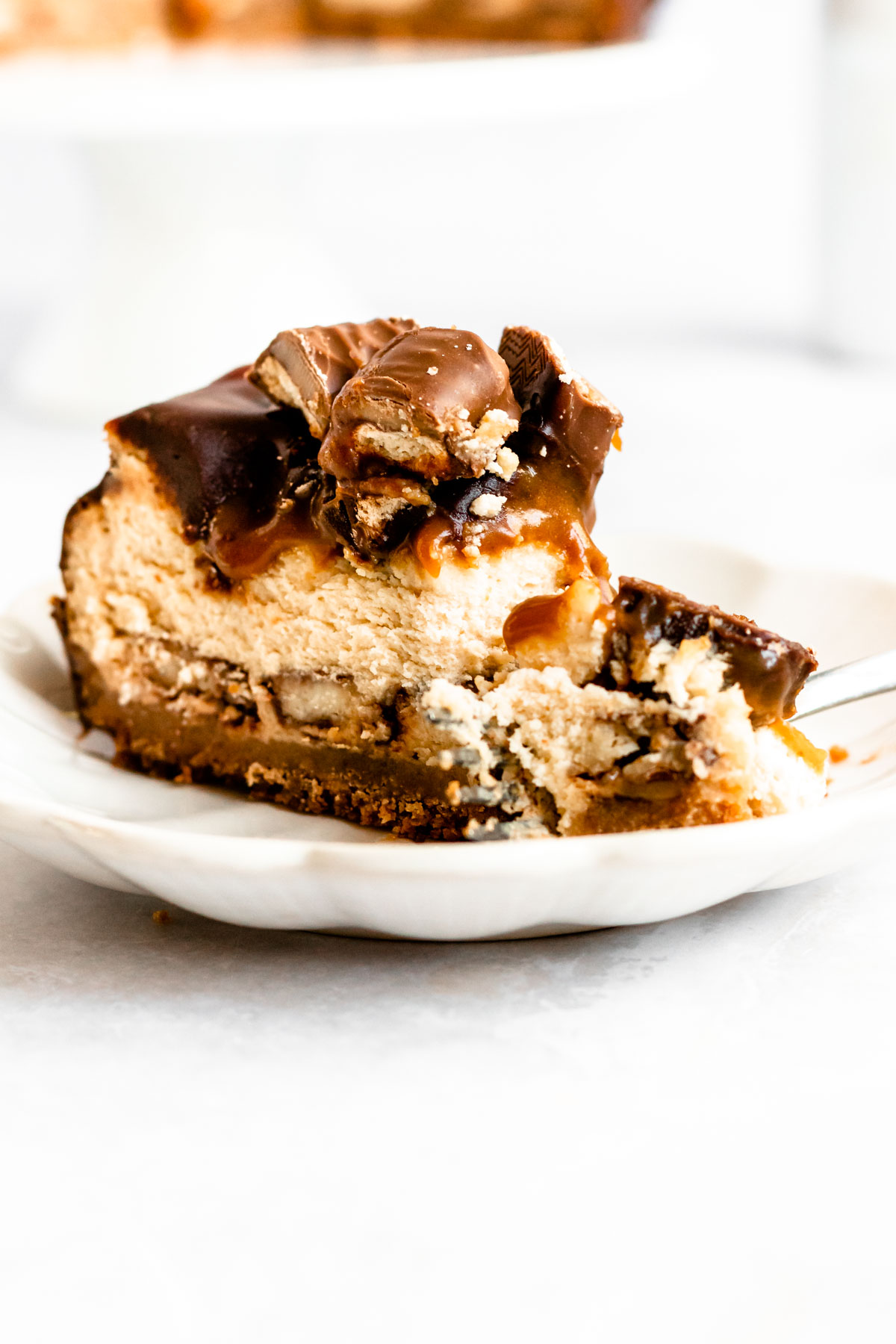 This creamy, tangy, and easy Lemon Curd Recipe is a game changer for all you lemon lovers! The buttery, custard-like texture of the curd with a bright lemon flavor makes a delicious topping!
Use either store bought peanut butter cups or homemade peanut butter cups and chop them. Then top the cheesecake with the chopped peanut butter cups, and serve! This is a super simple topping but so delish.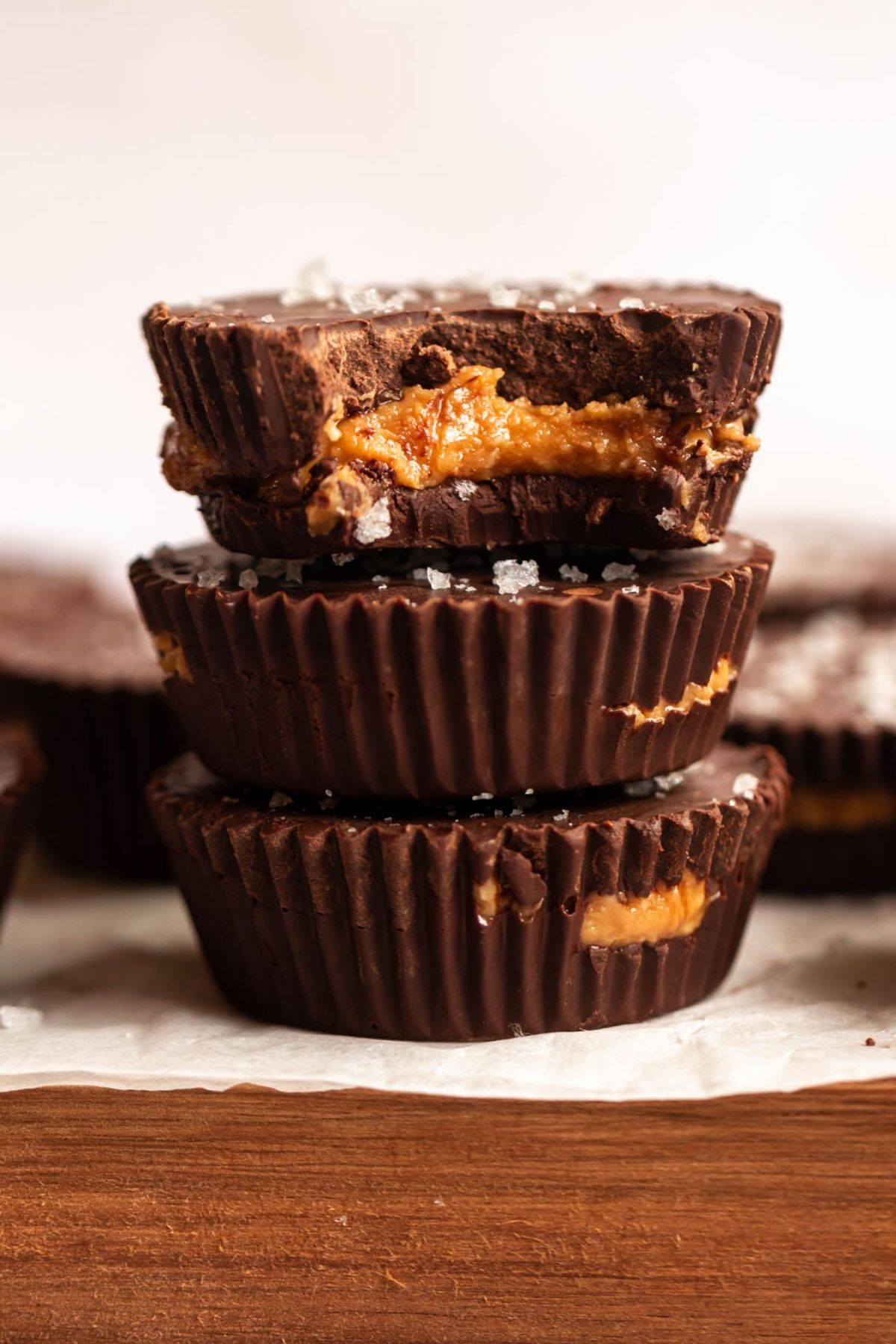 Making homemade whipped cream is super easy and also super delicious. Make this whipped cream and top your cheesecake of choice. Use the recipe from my oreo cake (jump to the recipe).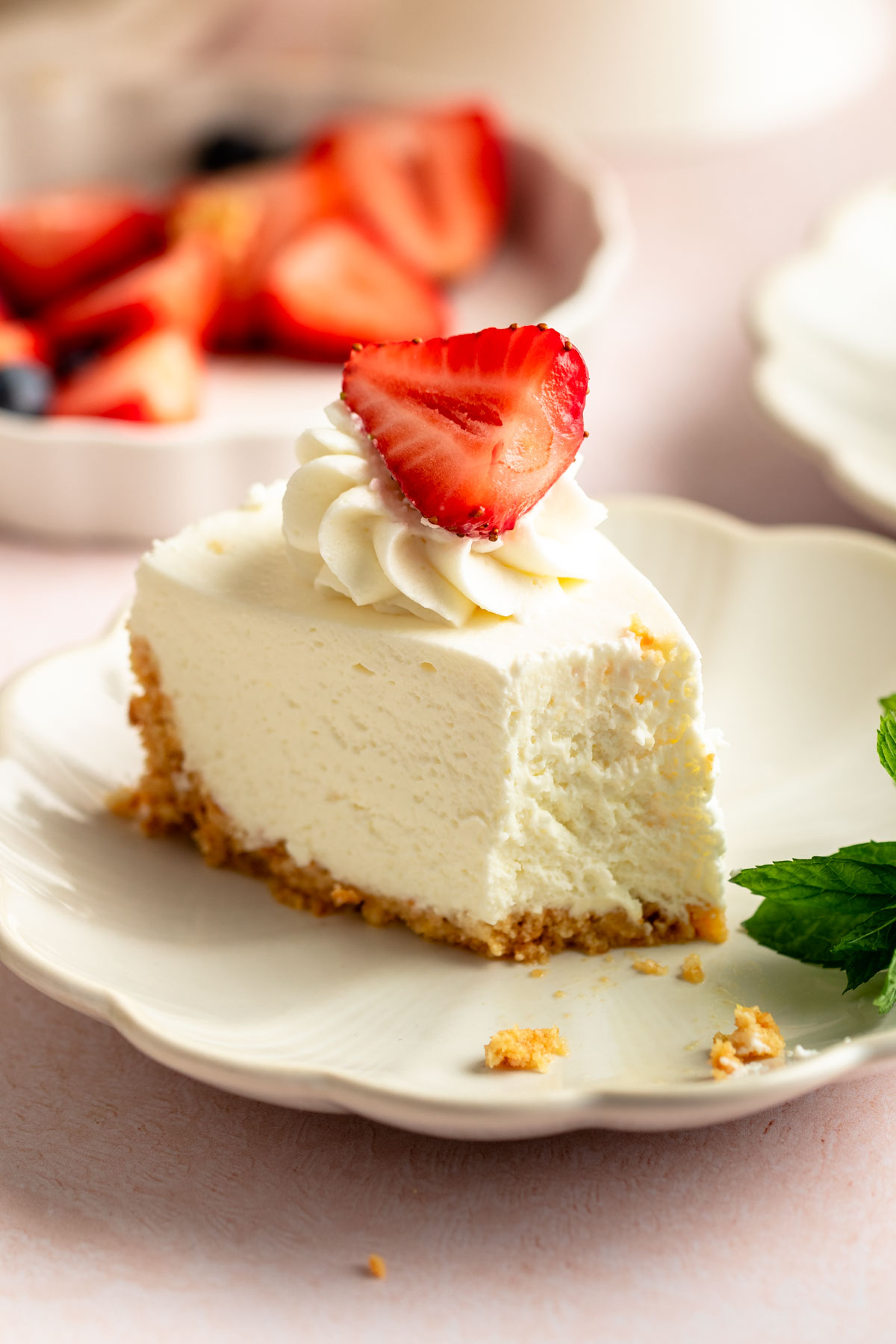 16. Chocolate ganache
Make a simple 2 ingredient chocolate ganache and drizzle it over your cheesecake for a delicious topping idea. You will need a 1:1 ratio of heavy cream and dark chocolate. I recommend making this with 100 g of heavy cream and 100 g of dark chocolate.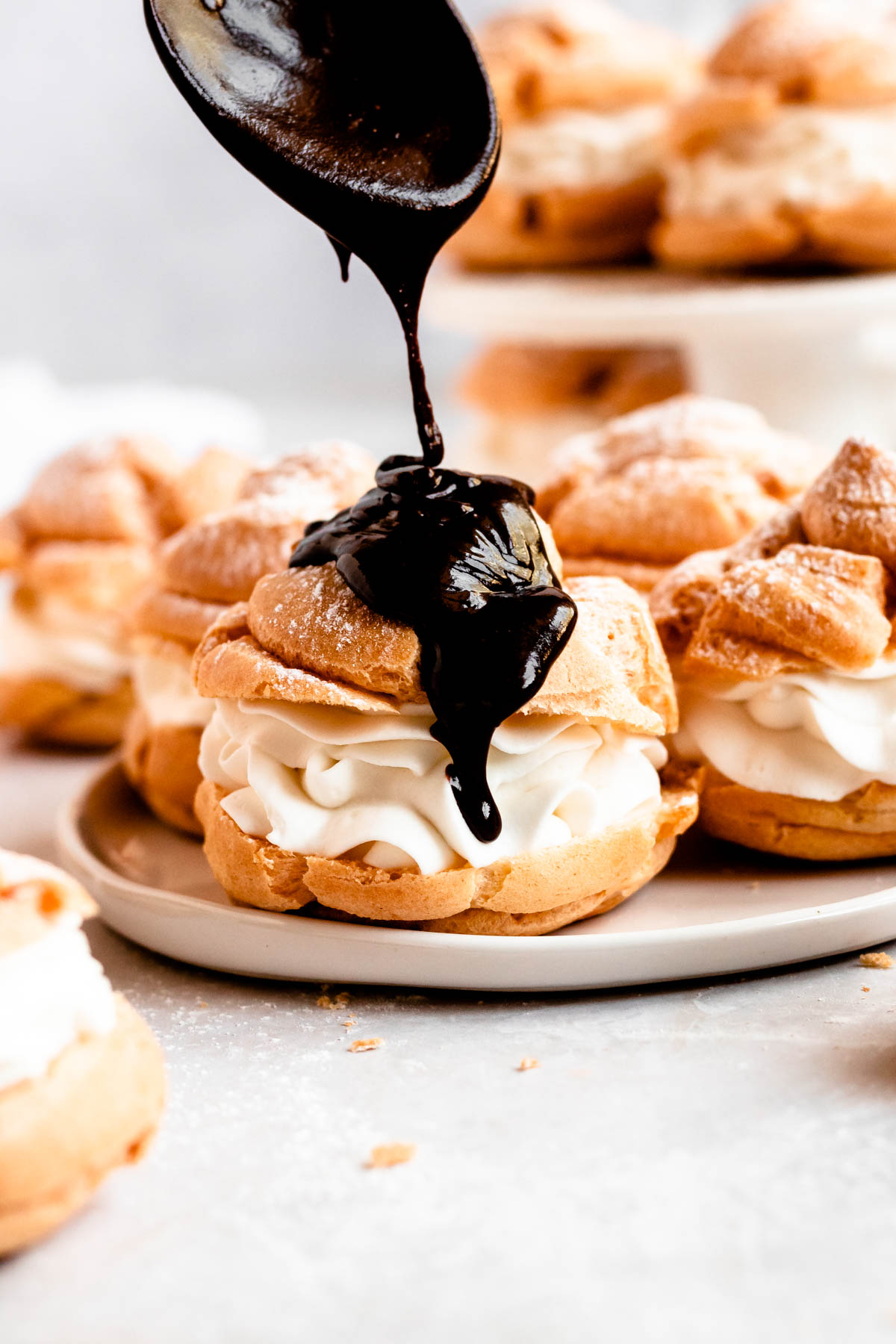 17. Cinnamon sugar
Make simple cinnamon sugar by mixing ½ cup of sugar with 1 tablespoon of cinnamon and sprinkle it over the cheesecake for a delish topping.
Homemade cherry pie filling, or most other fruit fillings are positively quick and so easy to make. Top your cheesecake or cheesecake slice for a beautiful and delicious fruity variation.
The rich smooth chocolate hot fudge sauce recipe will be an instant classic in your home. You know the one that tempts you to grab a spoon and eat it straight from the jar. Yep, that one.
Sweet and syrupy, this is a basic recipe you will love because it's easy, takes 15 minutes to make, keeps well, and is the perfect topping for cheesecake.
This raspberry curd is rich, silky smooth, and full of vibrant raspberry flavor with a little hint of lemon. It's so easy to make and impossible to stop eating!
This easy blackberry rum sauce is ready in half an hour! Serve it over cheesecake, for the ultimate boozy dessert. It also freezes well!
A simple, delicious homemade peach sauce that calls for just THREE ingredients! This recipe contains NO cornstarch and you can make it thick or thin with fresh or frozen peaches.
This absolutely delicious lime curd is tangy and uses fresh lime juice and lime zest to make a great topping for cheesecake! Only a few straightforward ingredients make this recipe easy for home cooks and out-of-this-world tasty.
Homemade Butterscotch Sauce is rich, smooth, and velvety with a buttery brown sugar flavor, hint of vanilla, and touch of salt for balance. It comes together in just 10 minutes from start-to-finish and is better than anything you can buy at the store!
This super easy Blueberry Compote recipe, made with 3 ingredients only and ready in 20 minutes, makes a delicious fruity topping for your cheesecake.
This quick and easy Raspberry Compote recipe is made with 3 simple ingredients only and is ready in 15 minutes. It is the perfect thick raspberry sauce to use over cheesecakes.
This quick and easy 3 ingredients Passion Fruit Coulis is deliciously fresh, crunchy and tangy. The passion fruit sauce is perfect for cheesecakes, cakes, desserts or as a breakfast topping!
This easy cherry sauce recipe takes minutes on the stove and keeps for days in the refrigerator and frozen for at least a month. Use fresh cherries when in season, but frozen ones also work.
Instant Pot dulce de leche recipe takes sweetened condensed milk and transforms it into rich and creamy caramel. The pressure cooker speeds up the process so that the dulce de leche can be made in less than an hour.
Delightfully fruity, this mango coulis is easy to make and feels quite indulgent. Add a tropical flavor to your summer desserts.
Make this simple apple pie filling from my apple pie cookies recipe. This topping is SUPER delicious and will transform your cheesecake.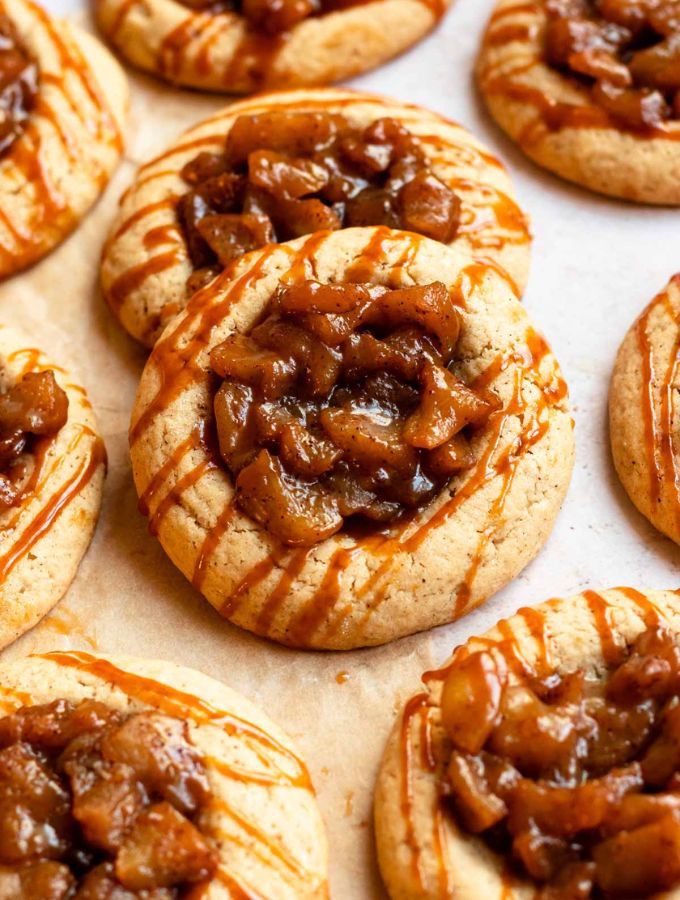 33. Canned pie filling
You can use your favorite canned pie filling for a quick cheesecake topping. You can serve it cold or warm it up and drizzle it over the cheesecake.
Cheesecake Toppings Faq's
What flavors go well with cheesecake?
Cheesecake is a versatile dessert that goes well with a variety of topping like fruit sauces, chocolate fudge, pie fillings, fruit curd, and much more!
What pairs well with cheesecake?
Cheesecake pairs well with fresh fruit salad, hot or cold coffee or tea, or by itself!
What to decorate the cheesecake with?
I love decorating cheesecake with any of the toppings on this list! But my favorite way to decorate cheesecake is topping it with strawberry sauce and dollops of whipped cream.
What toppings to put on cracked cheesecake?
I recommend hiding the cracked cheesecake with a fruit sauce of your choice like blueberry sauce, strawberry sauce, raspberry sauce, etc.
More cheesecake recipes
Creamy vanilla cheesecake- This vanilla cheesecake is a creamy and easy cheesecake that is made without a water bath and can be topped with fresh berries, caramel sauce, or chocolate ganache.
No bake cheesecake- This no bake cheesecake is made with a thick buttery graham cracker crust and filled with velvety and creamy cheesecake filling.
New York cheesecake- This new york cheesecake is smooth, creamy, and bakes with no water bath and no cracks! We found the perfect classic cheesecake recipe that you will keep in your recipe book for life.
If you tried any of these recipes, don't forget to leave a rating and a comment below. We love hearing from you.
If you liked this recipe
Share/pin this recipe to Pinterest.
Leave a comment down below!
📖 Recipe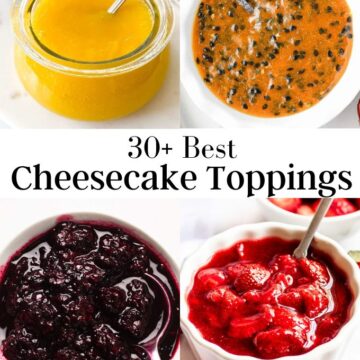 30+ Best Cheesecake Toppings: Strawberry Sauce & More
Transform your homemade or store bought cheesecake with these delicious cheesecake toppings. This strawberry sauce takes 20 minutes from start to finish, and is a perfect way to use up ripe strawberries!
Ingredients
1

lbs

Strawberries

1

tablespoon

Lemon juice

1

teaspoon

Orange zest

⅓

cup

Granulated sugar

2

teaspoon

Cornstarch

2

tablespoon

Water
Instructions
Cut the strawberries in half and place them in a saucepan. Add the sugar, orange zest, and lemon juice, and mix constantly over medium-high heat.

Decrease the heat to medium-low and simmer for 15 minutes mixing occasionally.

To thicken up the compote, mix the cornstarch in a small bowl with a little bit of water and pour it into the strawberry mixture mixing constantly. Simmer for another 2-3 minutes.

Let it cool for about 10 minutes, and serve it over ice cream, pancakes, crepes, or waffles, or let it cool completely and serve it over a cold dessert like cheesecakes.
Notes
Cut the strawberries into thick or small pieces. If you like larger pieces of strawberries in your sauce, keep the strawberry chunks larger.
Keep in mind that the sauce thickens as it chills, if it looks too runny, you may need to let it cool before adding more cornstarch to make it thicker.
For a smooth sauce, don't blend the strawberries before cooking them. It will make the mixture runny. Simply cook it as written in the instructions and then blend the finished sauce.
If you are looking for a chunky consistency, cut your strawberries in half. If you are looking for a smoother texture, cut the strawberries into smaller pieces and they will break while cooking.
Taste the strawberries before making the sauce. If they are sourer and less sweet, add more sugar. If they are very sweet, use less sugar.
Cook this compote over low heat while it cooks so it won't burn on the bottom of the pan.
Let the sauce completely cool before you use it for desserts like ice cream, or cheesecakes, so it won't melt the dessert down.
Nutrition
Calories:
53
kcal
Carbohydrates:
13
g
Protein:
0.4
g
Fat:
0.2
g
Saturated Fat:
0.01
g
Polyunsaturated Fat:
0.1
g
Monounsaturated Fat:
0.03
g
Sodium:
1
mg
Potassium:
90
mg
Fiber:
1
g
Sugar:
11
g
Vitamin A:
8
IU
Vitamin C:
35
mg
Calcium:
10
mg
Iron:
0.3
mg