Looking for easy baking recipes that everyone can make and turn out perfectly every time? I got you a list of the most delicious and easy baking recipes!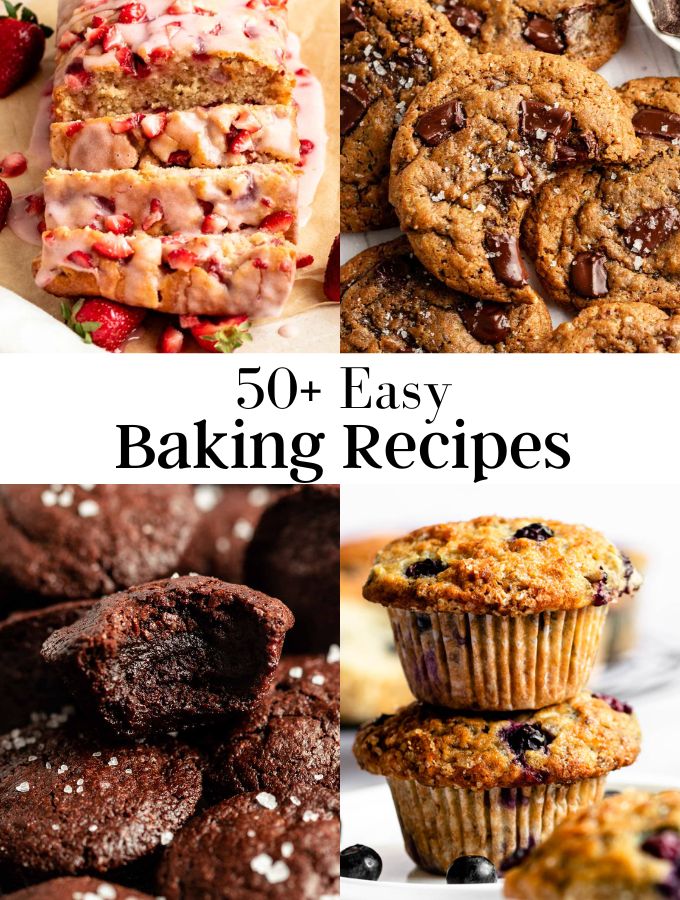 Jump to:
This incredibly moist fresh strawberry bread is made with fresh strawberries and is topped with a delicious strawberry glaze.
These chewy and fudgy brownies are loaded with chocolate chunks, melted chocolate, and cocoa powder, have a crinkly top, taste a million times better than boxed brownies, and take under an hour to make.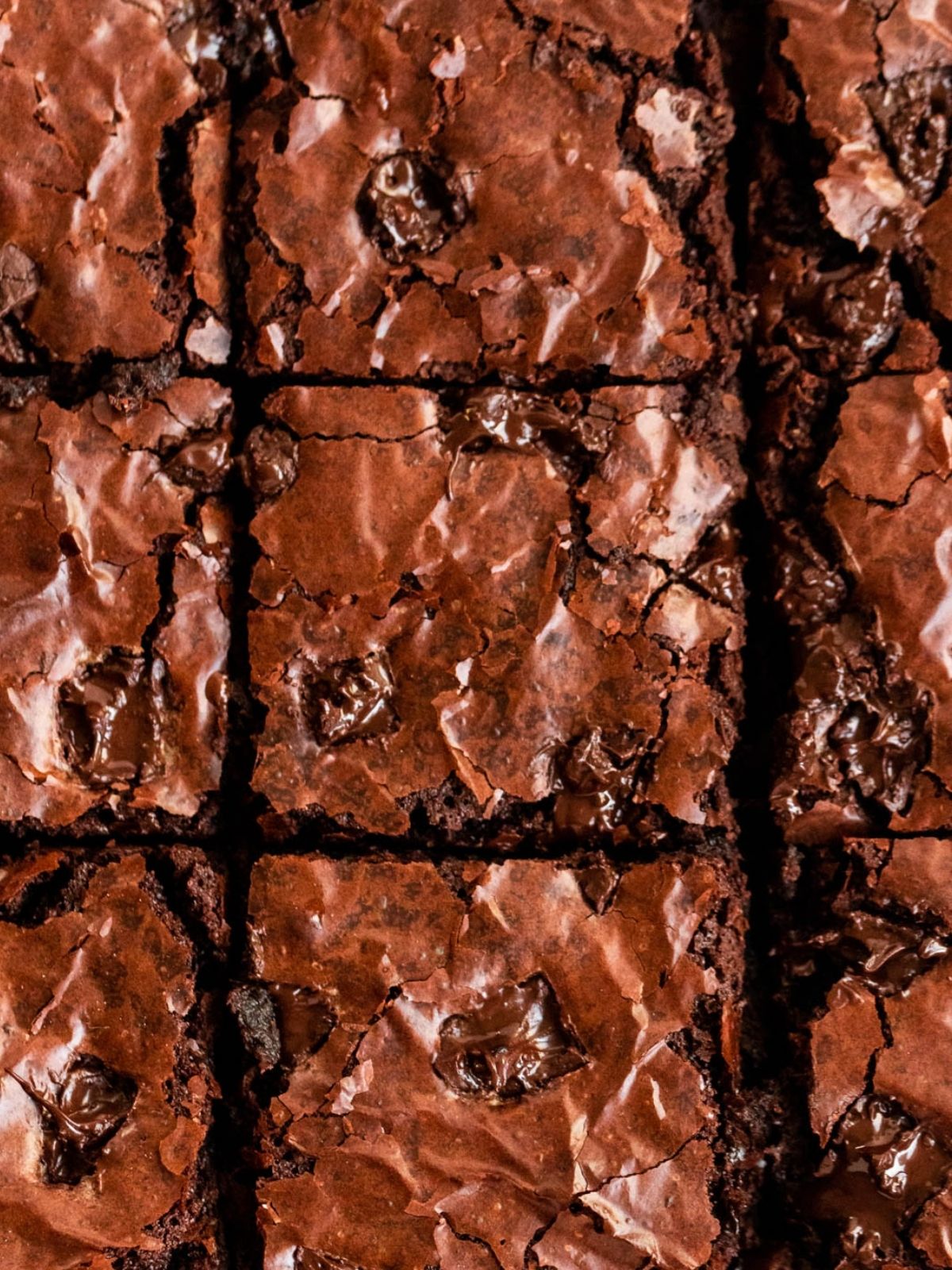 This apple pie with graham cracker crust is the easiest and most delicious apple pie recipe, filled with cooked apples, and is topped with a crumble topping!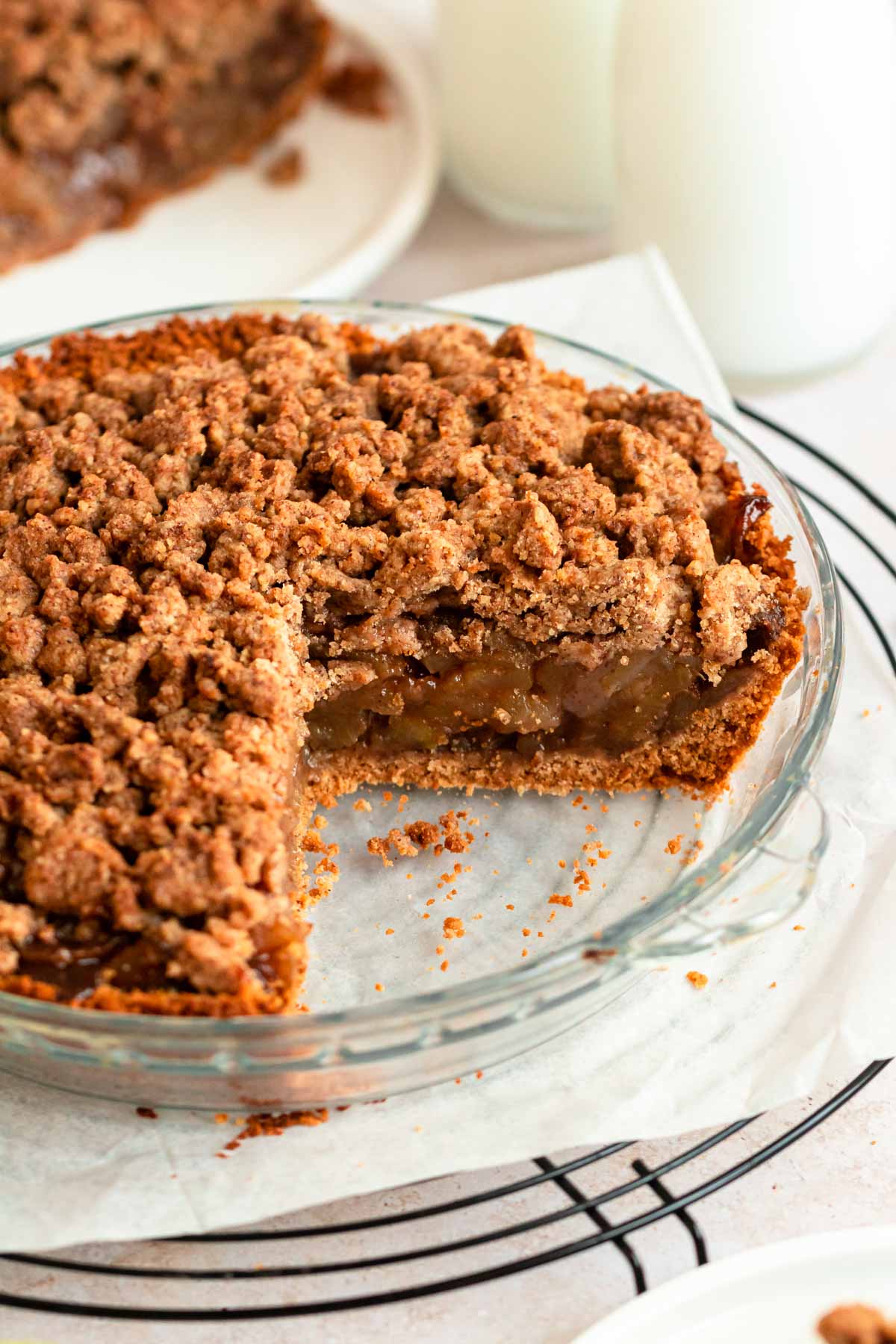 These chewy chocolate chip cookies are the best cookies we've ever had! These chewy chocolate chip cookies are soft and chewy and loaded with chocolate chips.
This decadent and easy cherry galette is made with a buttery flakey crust and filled with a delicious cherry filling.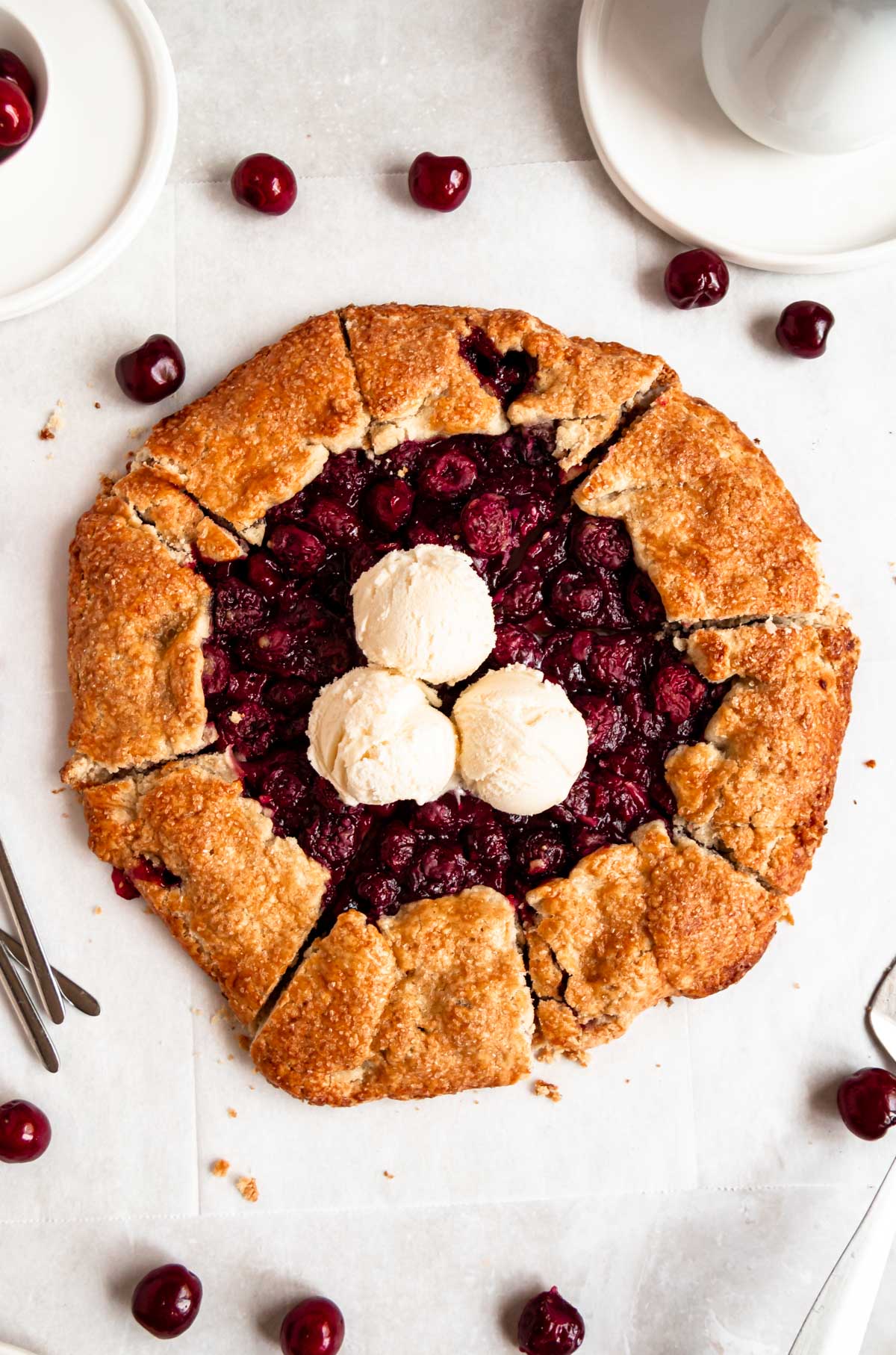 This carrot cake loaf is made with an easy carrot cake batter, topped with an incredibly creamy and delicious cream cheese frosting, and topped with chopped pecans.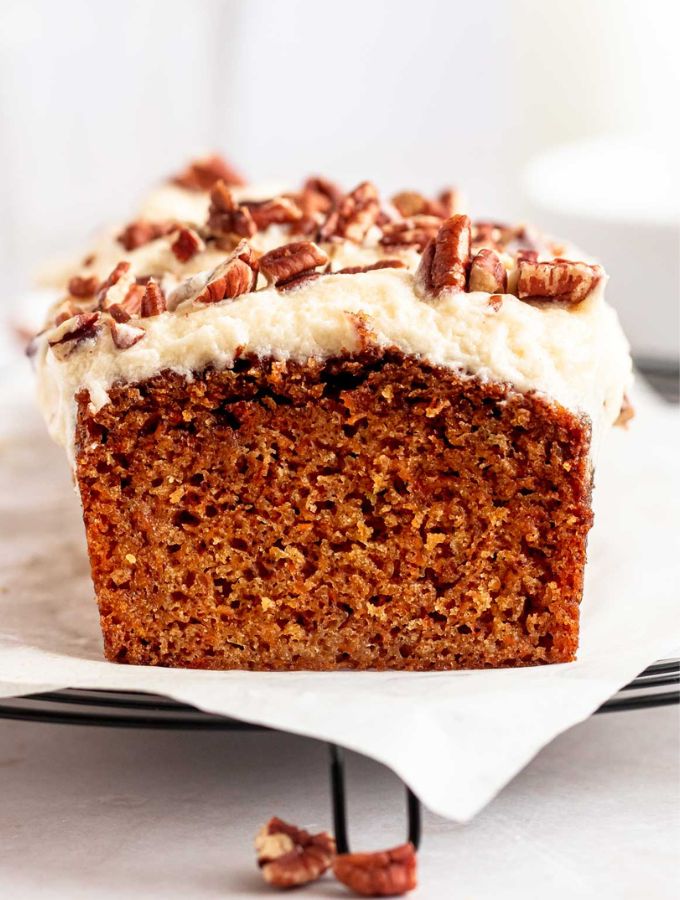 These blueberry banana muffins are extra moist and melt in your mouth. They are made with ripe bananas and blueberries. These take 10 minutes to prep, and come together in under an hour from start to finish!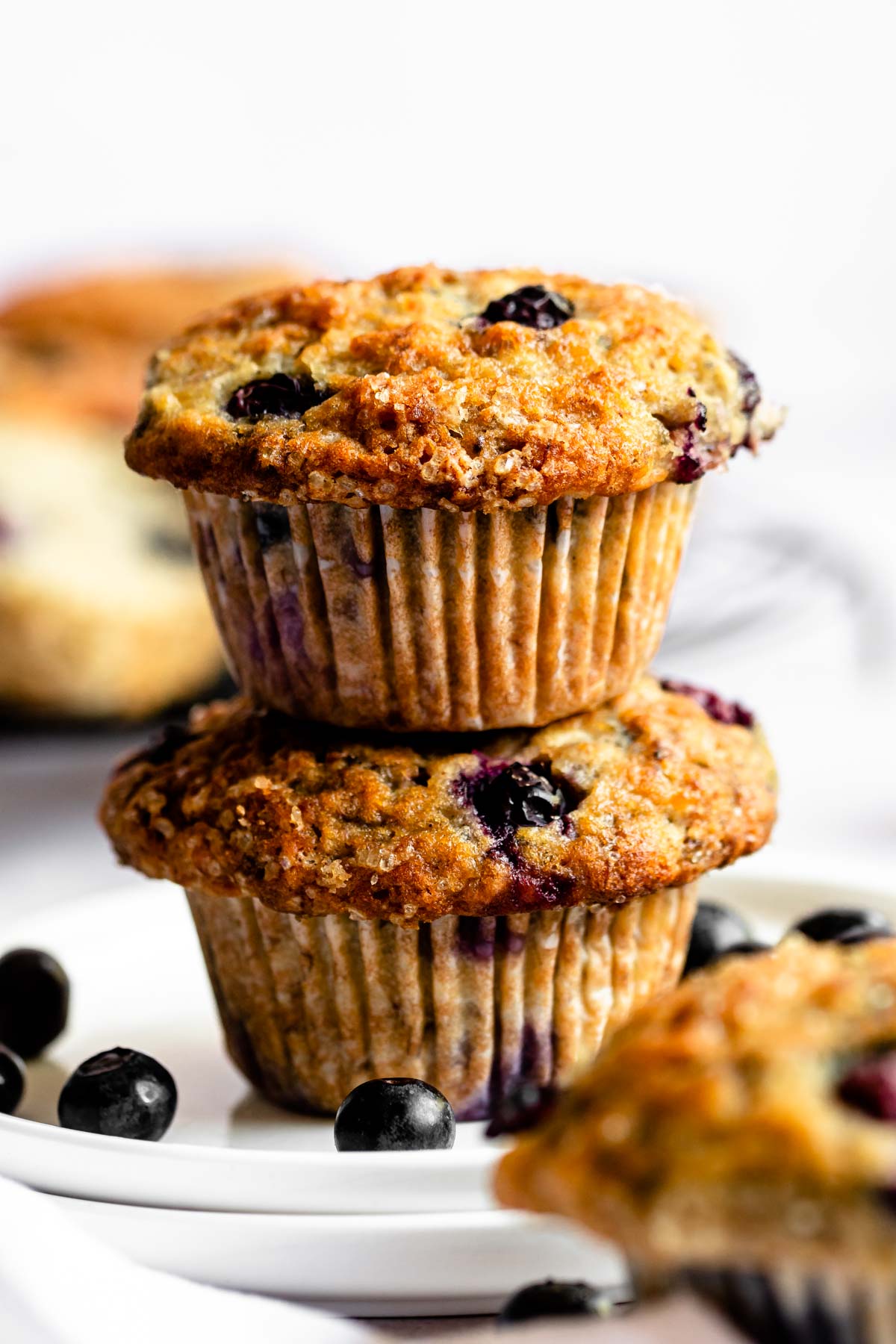 These homemade oatmeal cream pies are chewy and soft oatmeal cookies that are sandwiched together with decadent vanilla buttercream.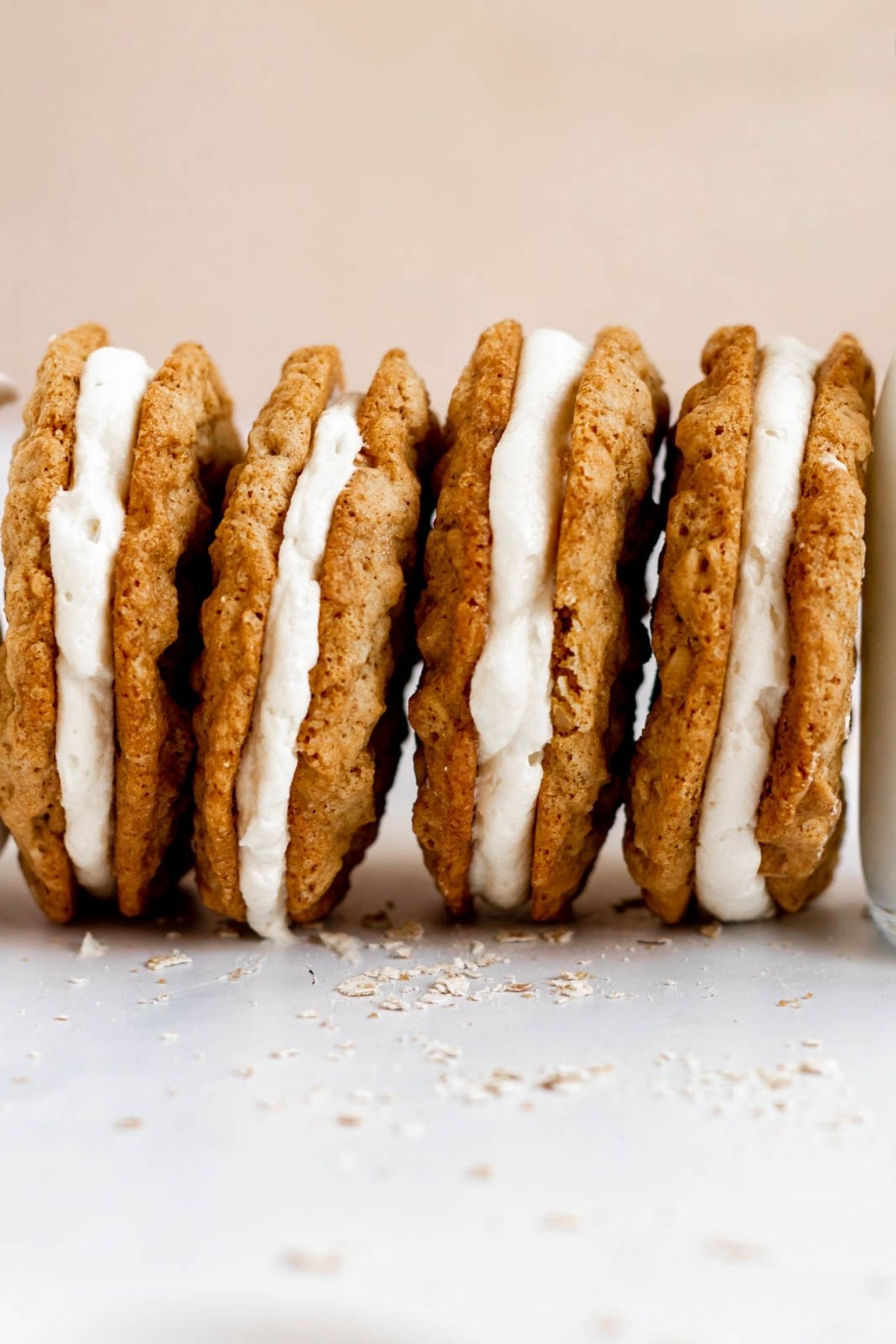 This easy and moist blueberry cake is made in one bowl and is loaded with bursting blueberries and lemon zest flavor.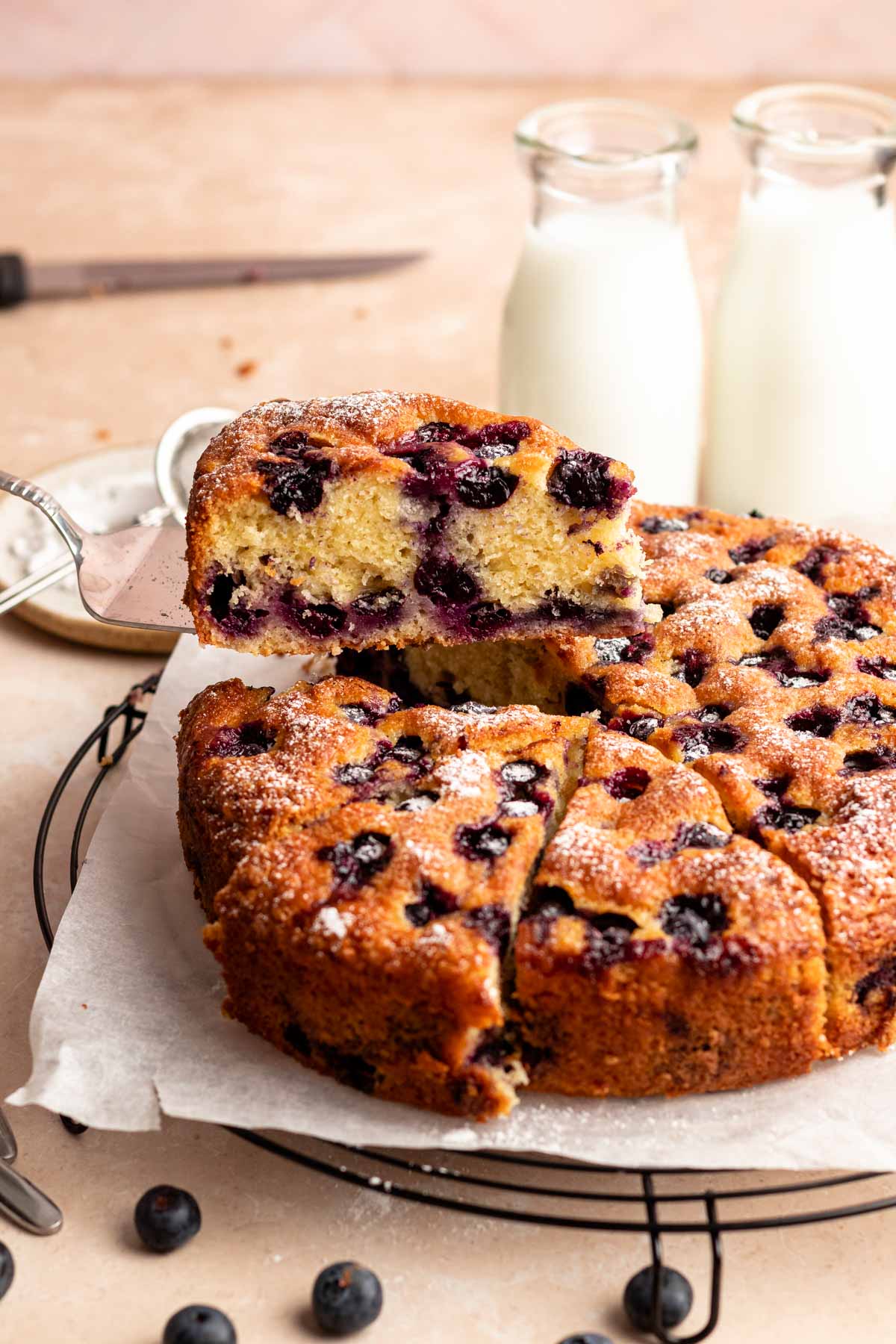 This bakery-style strawberry Danish is made with frozen puff pastry, fresh strawberries, and cream cheese filling, and is topped with either powdered sugar or zesty lemon glaze.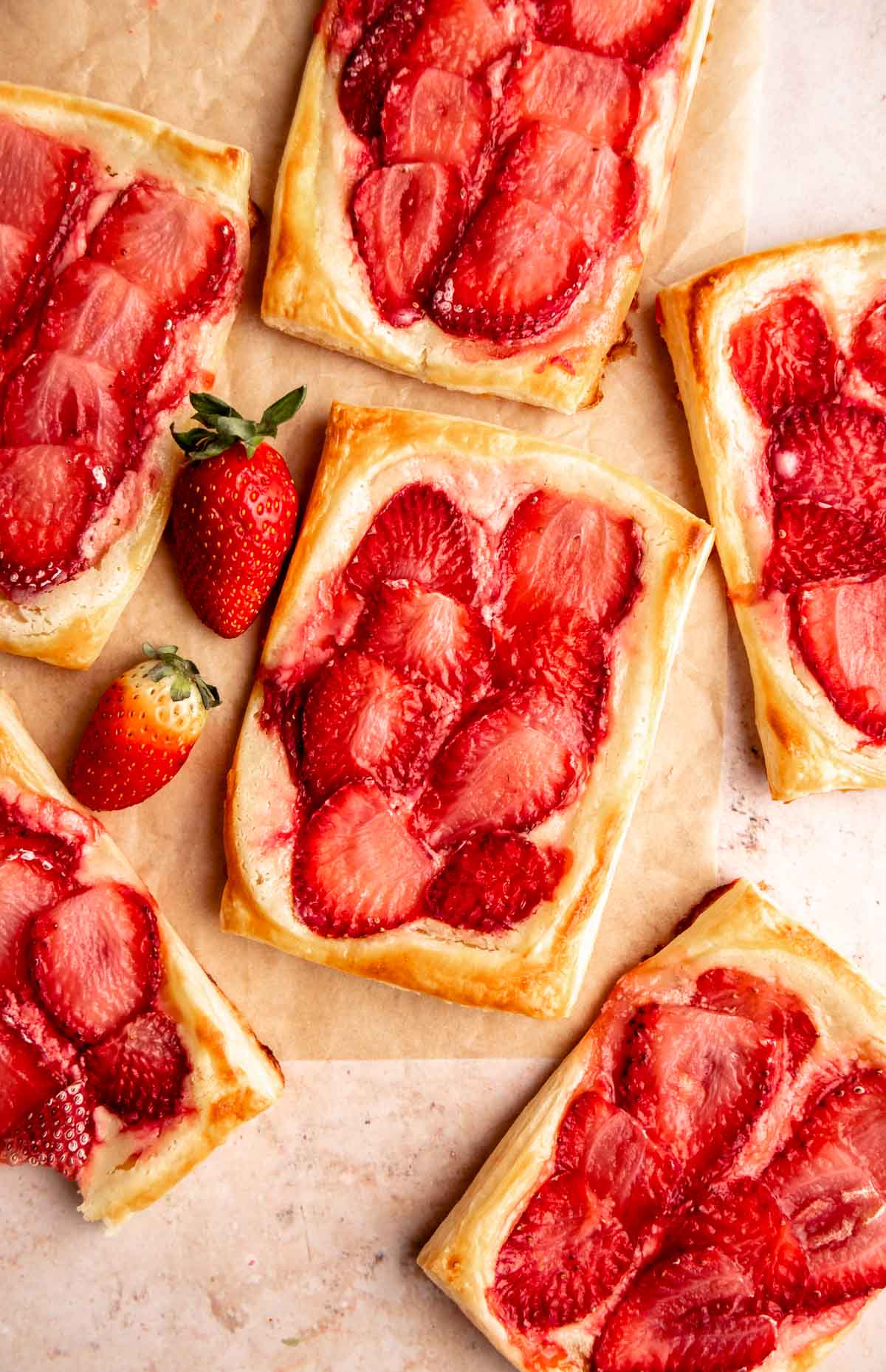 This pumpkin pie with graham cracker crust is the easiest pie ever and is so delicious. It has an easy 3 ingredient graham cracker crust filled with a creamy and flavorful pumpkin pie filling.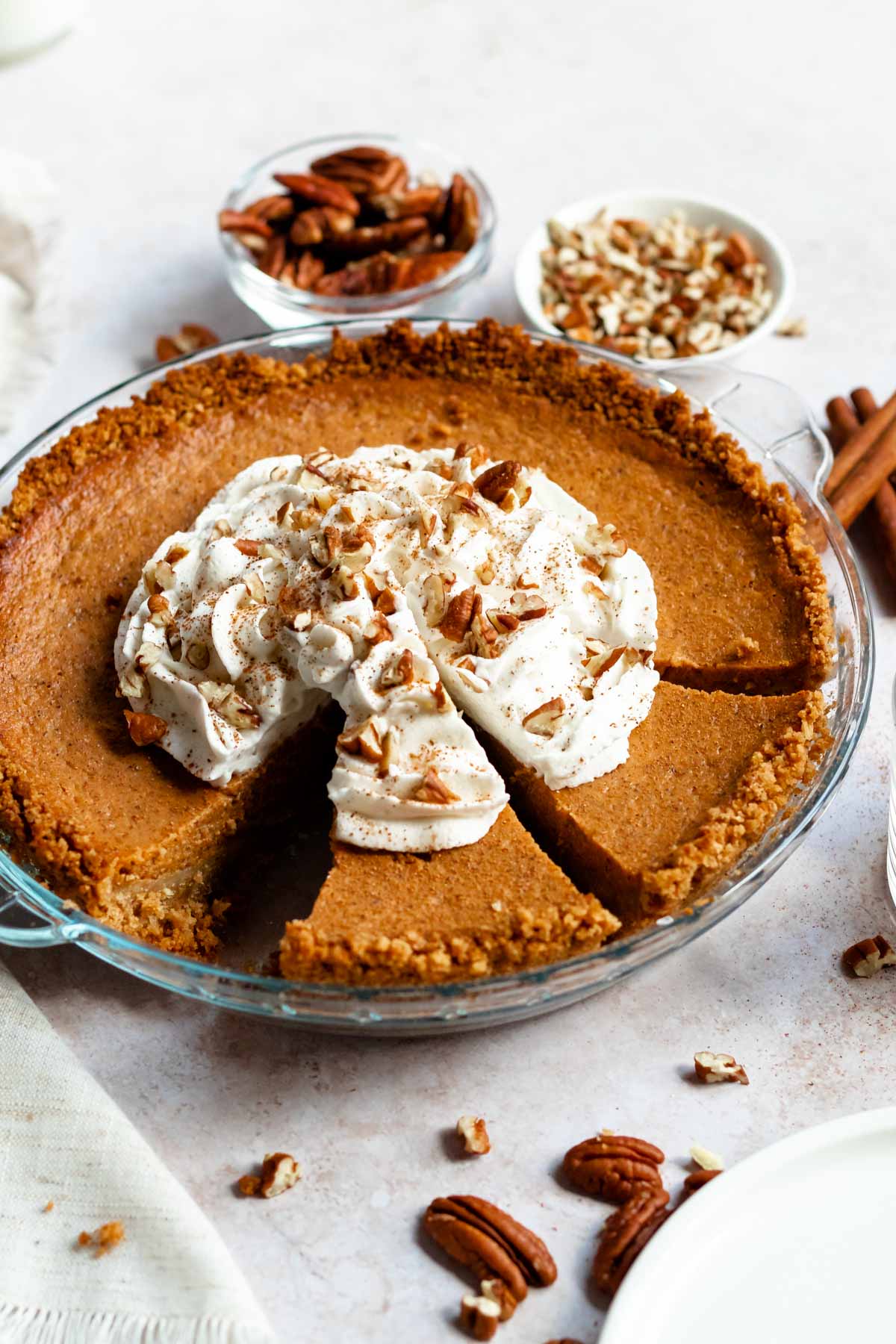 This Nutella mug cake is gooey, rich, chocolaty, soft, tender, and dreamy. When you're in the mood for a decadent dessert, this easy Nutella mug cake comes in handy.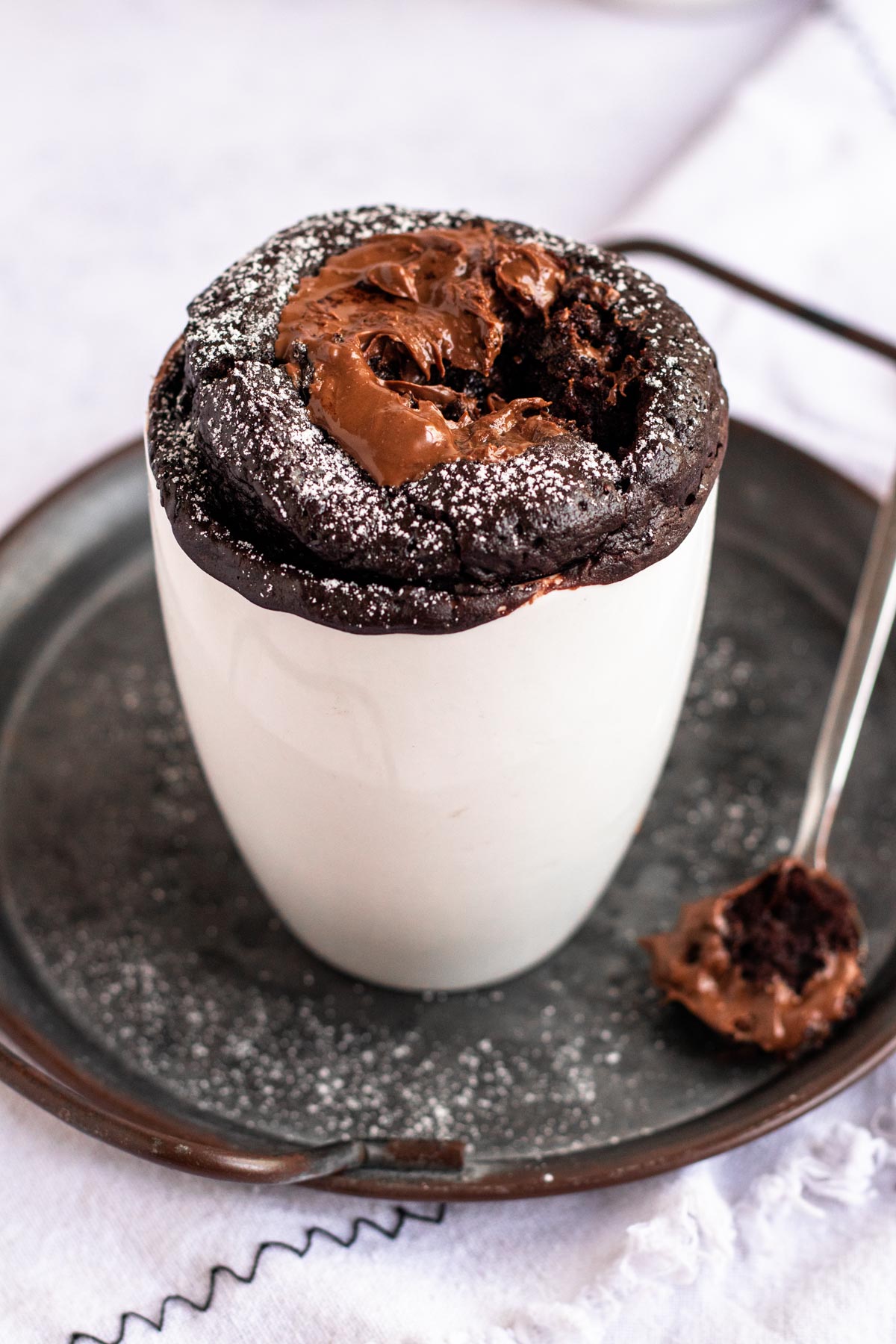 These brownie cookies are rich, fudgy, and full of chocolate flavor. These have a crackly top and a fudgy center that tastes just like a brownie!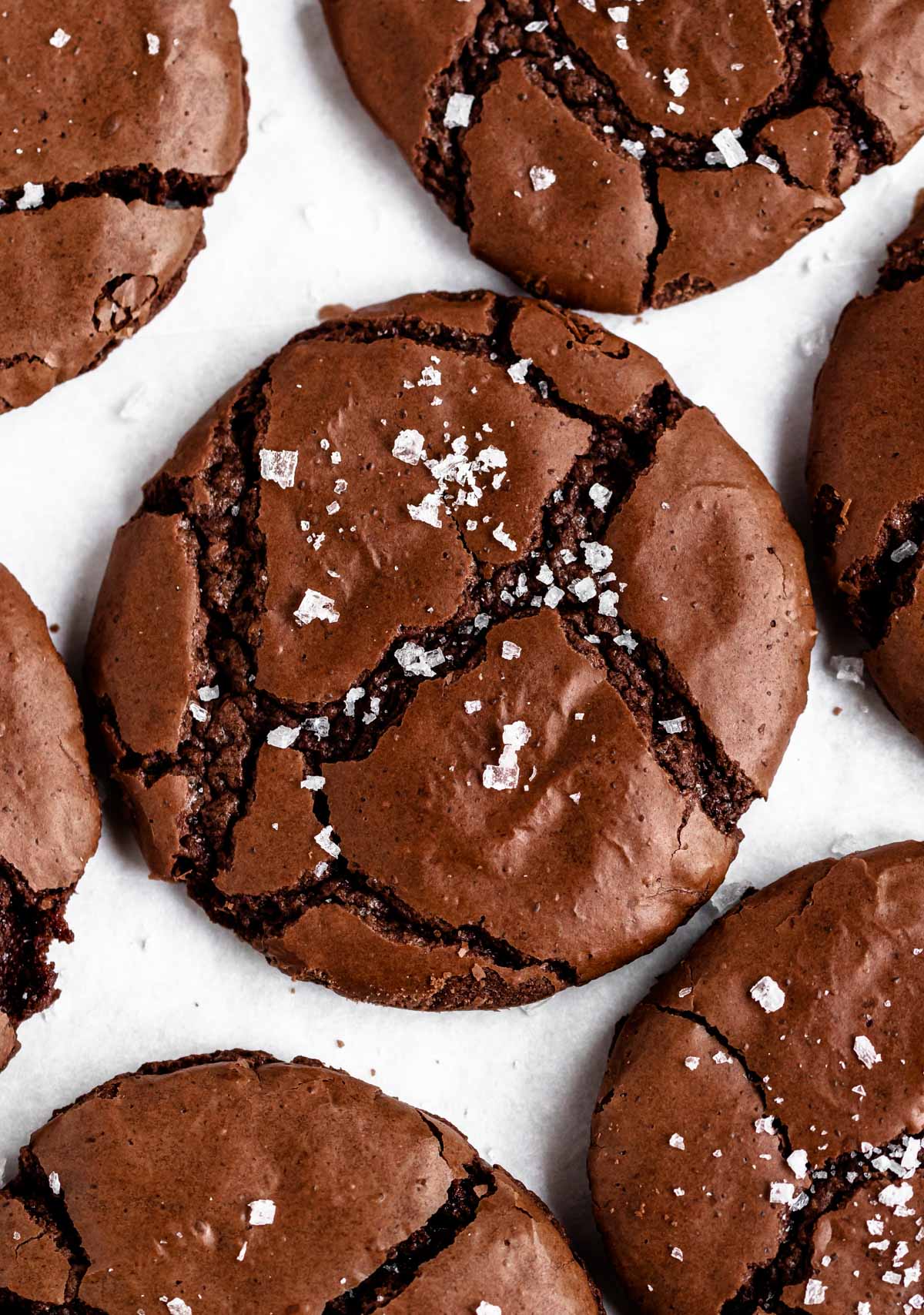 These white chocolate brownies are made with white chocolate and are fudgy, and filled with white chocolate flavor.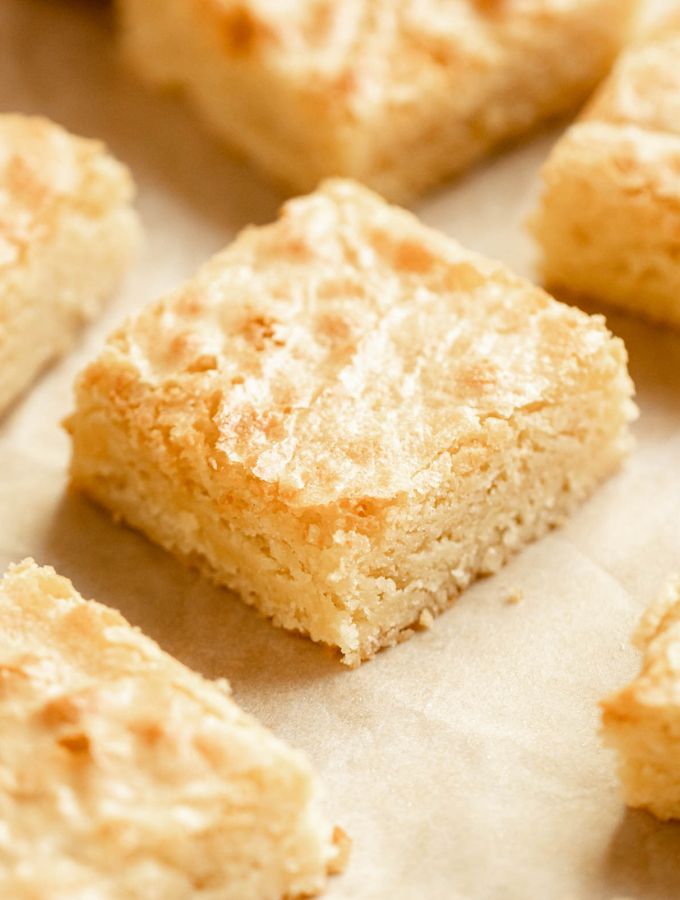 This double chocolate banana bread is filled and topped with chocolate chips, extra moist, and melt in your mouth delicious. Since we started making this double chocolate banana bread, it become our favorite banana bread recipe ever!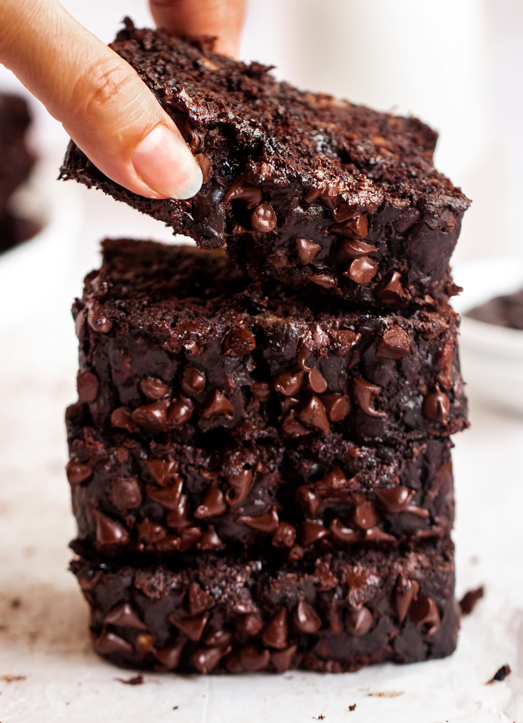 These Milano cookies are made with buttery and tender vanilla cookies and filled with a silky smooth chocolate ganache.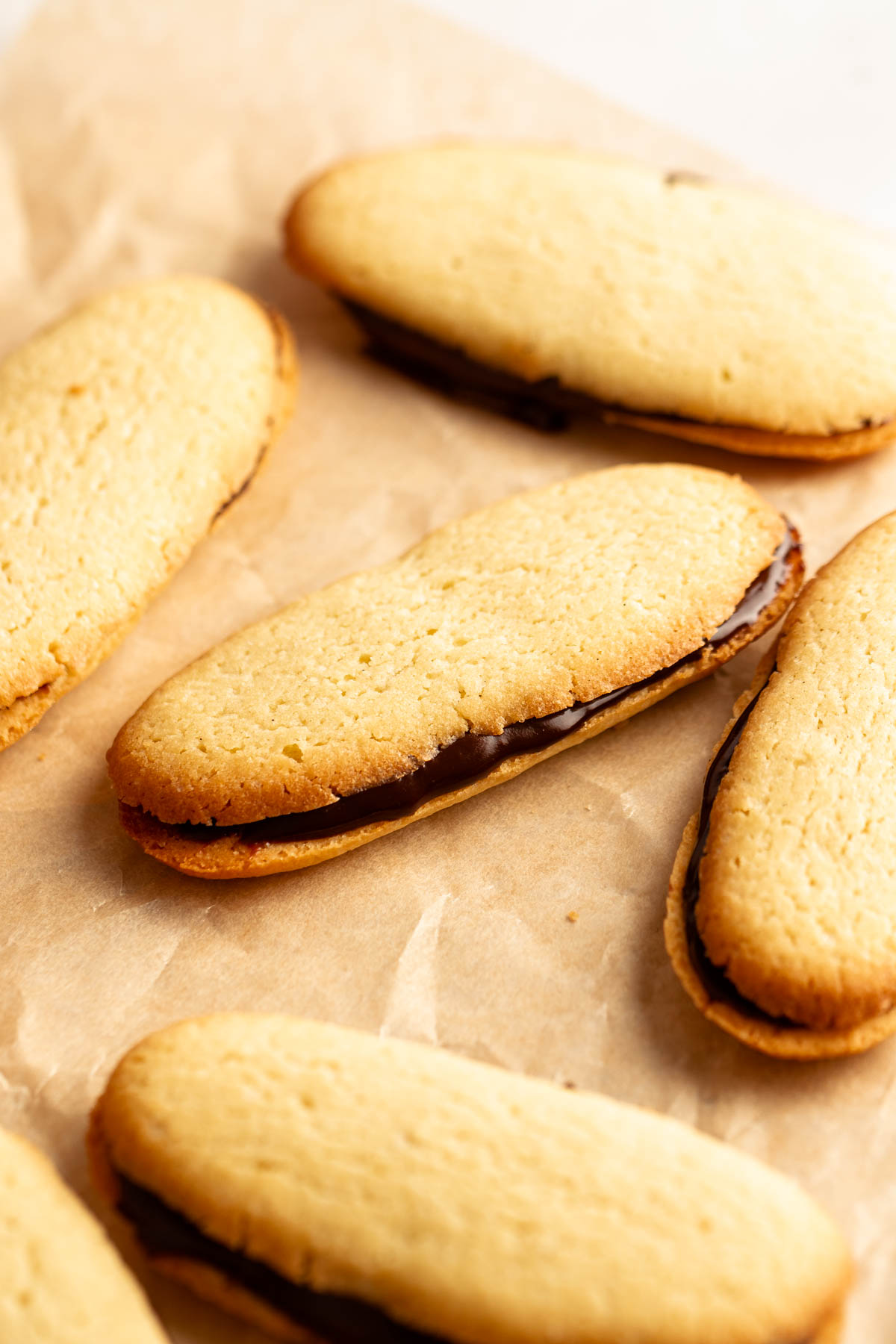 This 3 ingredient peanut butter cookies recipe is amazing. With only 3 ingredients you get delicious and soft peanut butter cookies. These cookies have a rich peanut butter flavor that satisfies in the easiest and fastest way.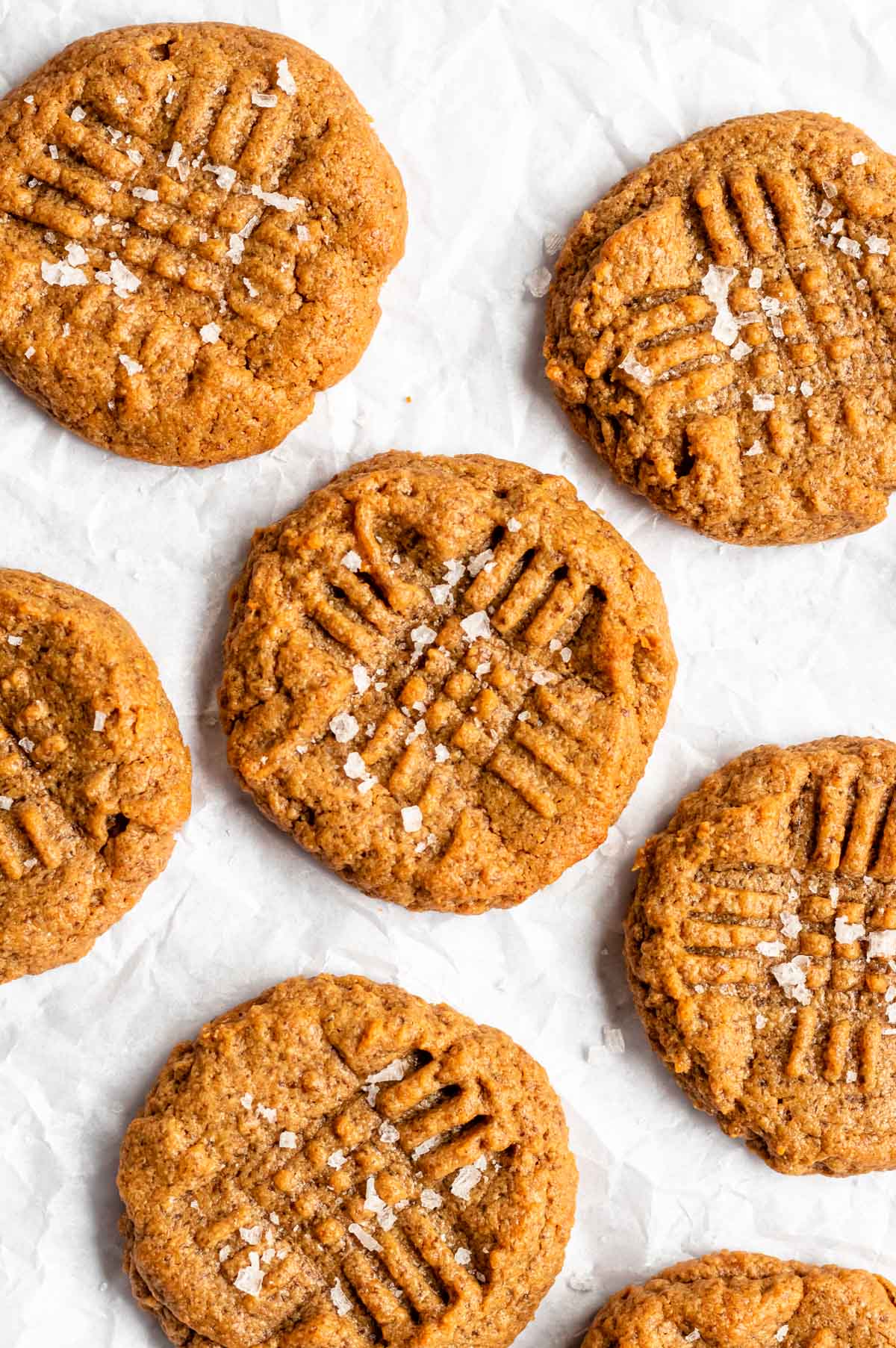 These moist double chocolate muffins are better than bakery chocolate muffins and stay fresh for 3 days! These are made with Dutch cocoa powder, chocolate chips, and chocolate chunks.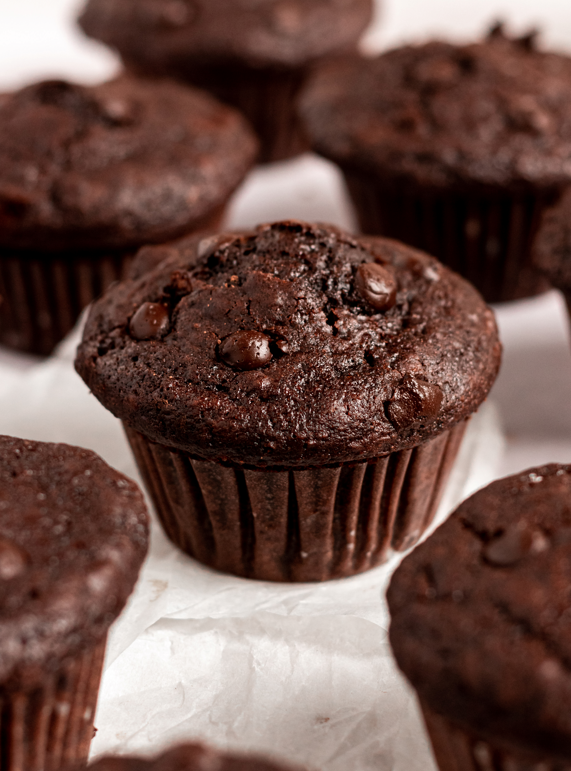 This chocolate chip zucchini bread is made with shredded zucchini which creates a soft and moist bread that is filled with pockets of melted chocolate.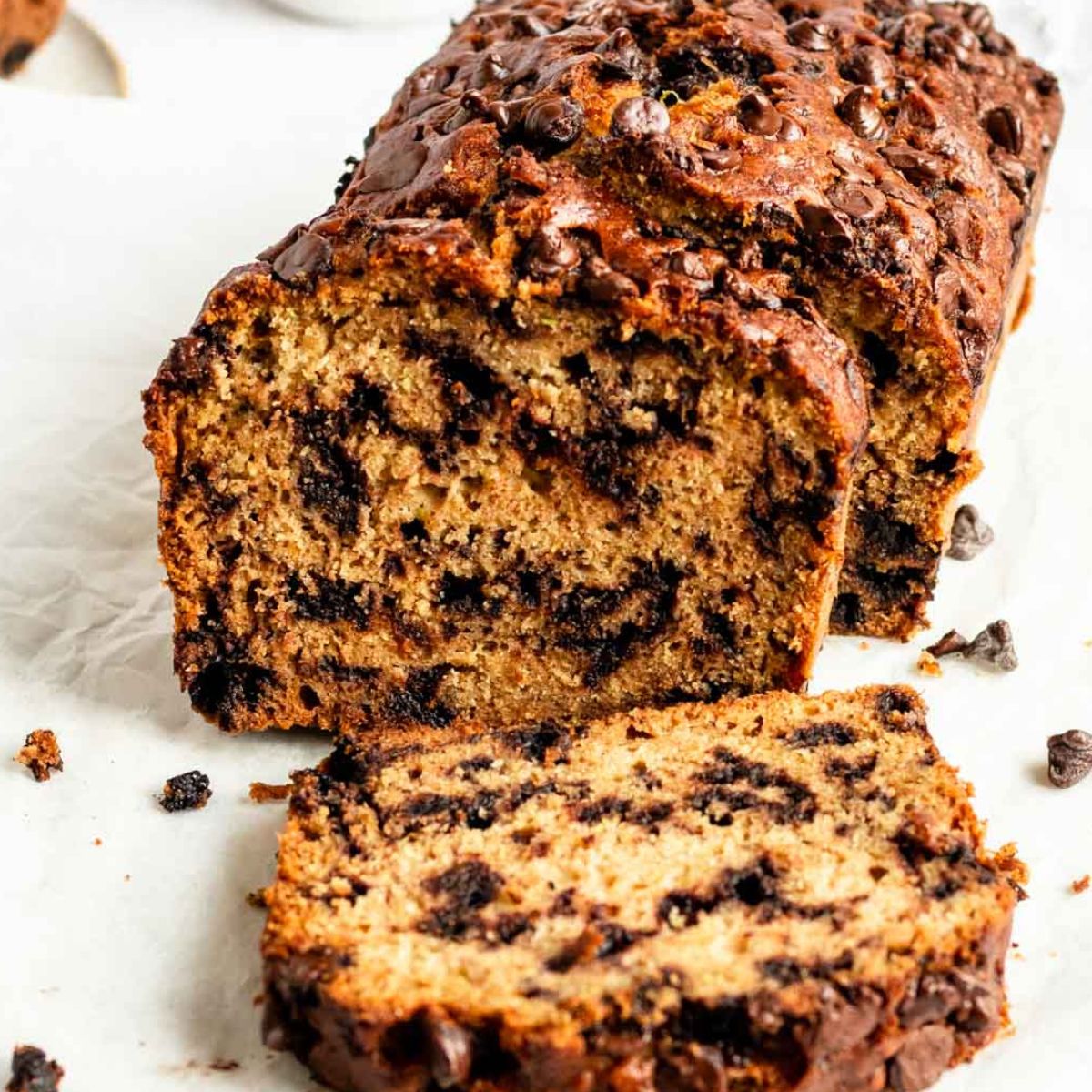 These delicious coffee cookies are chewy chocolate chip cookies, loaded with chocolate chunks, and espresso powder.
These lemon shortbread cookies are made with a buttery dough filled with both lemon zest and lemon juice, baked and topped with a zesty lemon glaze.
This small chocolate cake is perfect when you're craving a chocolate cake but don't want to make a big chocolate cake. We made this chocolate cake in an 8x8 inch baking pan.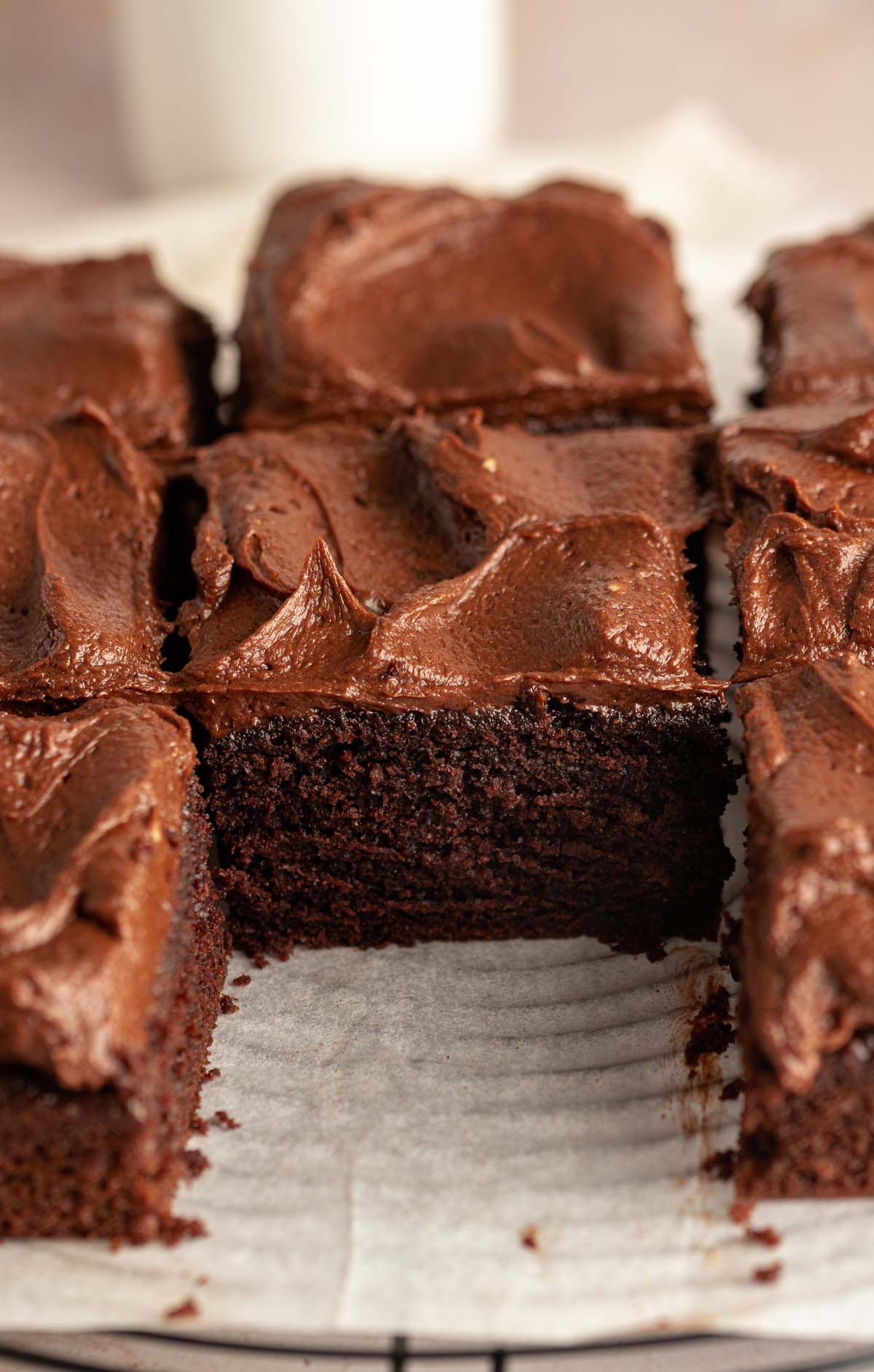 These bakery style chocolate chip muffins are moist and fluffy, have a perfect domed top, and are filled with plenty of melty chocolate chips.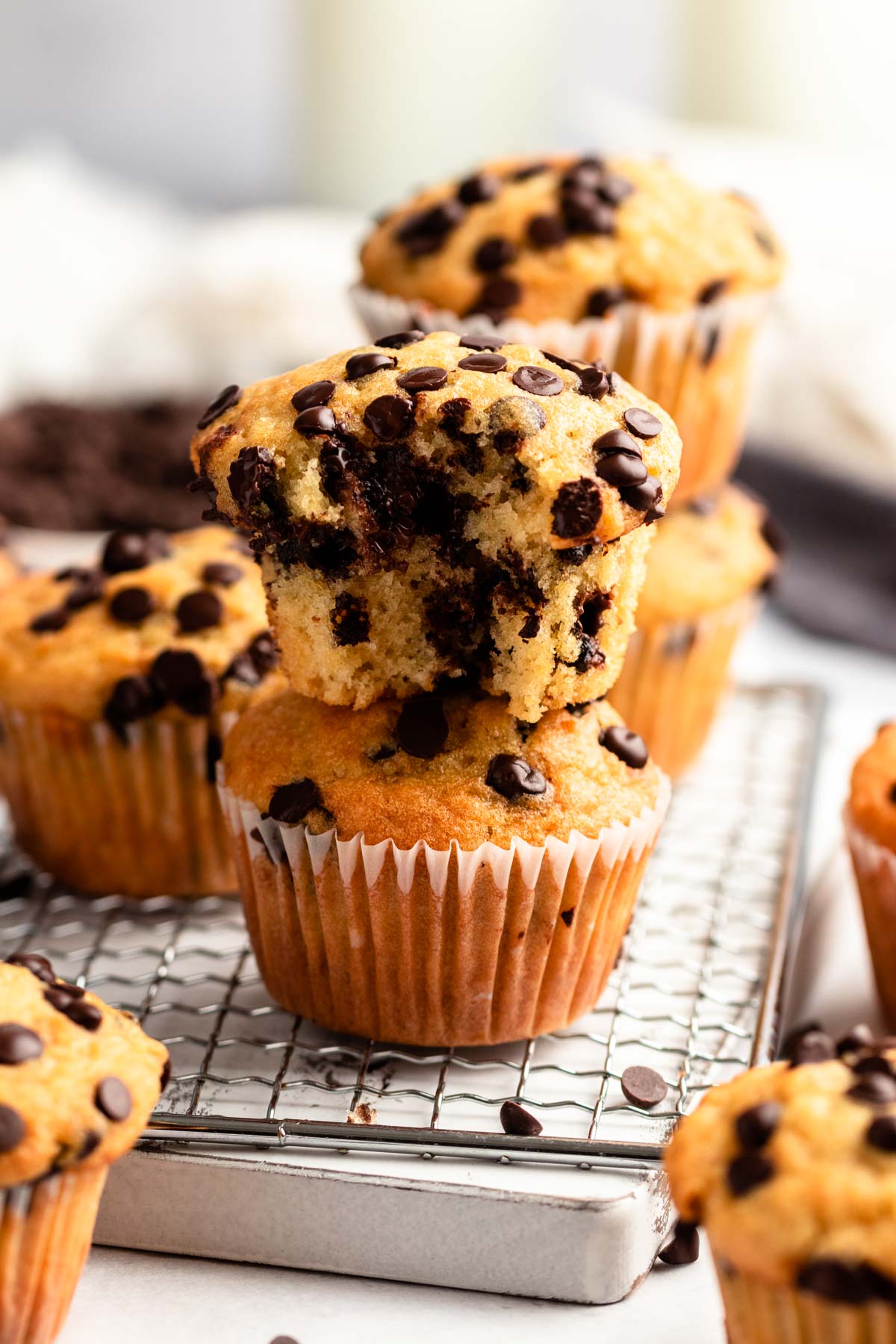 These lemon curd cookies are made with a shortbread thumbprint cookie and filled with homemade lemon curd.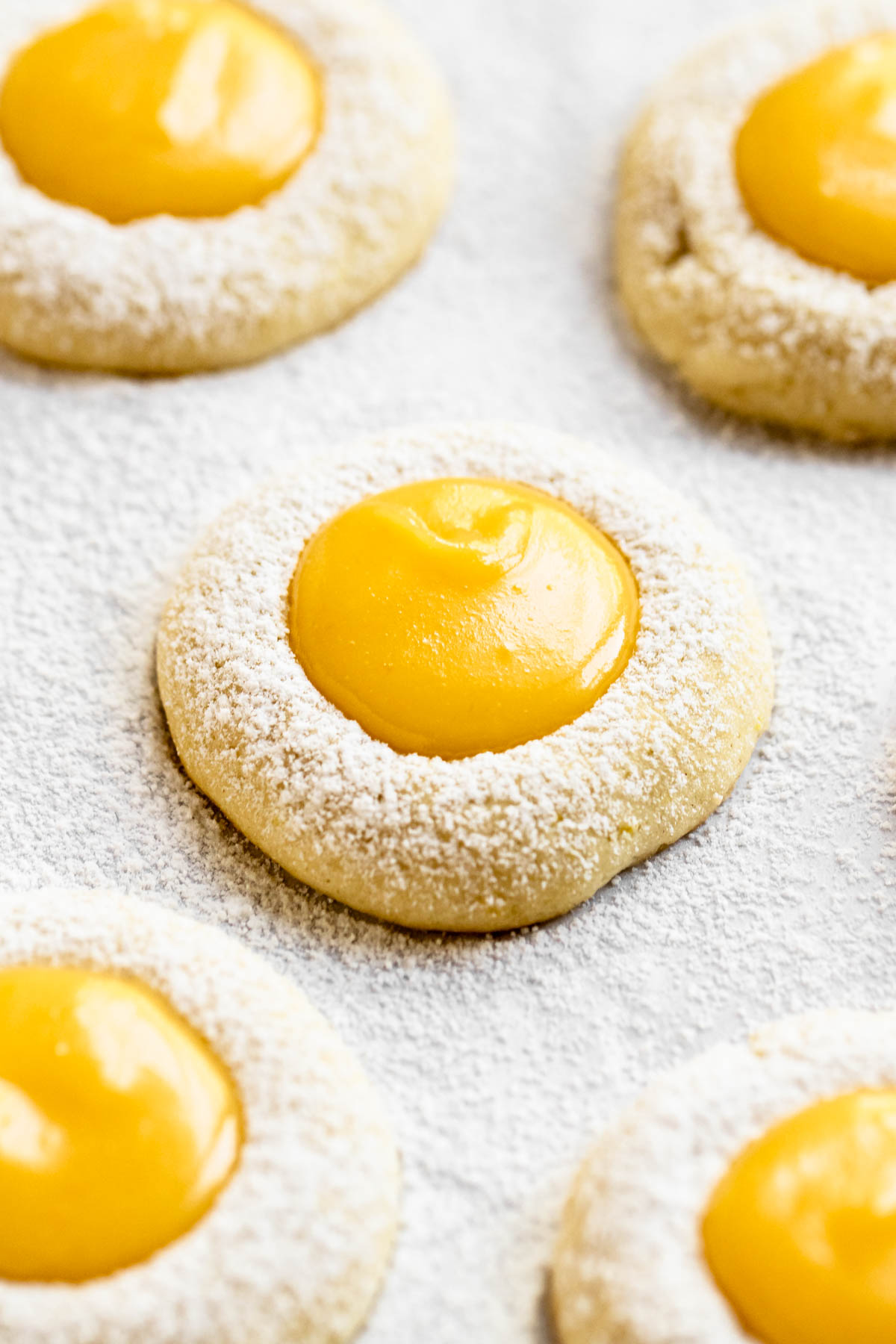 These healthy breakfast muffins are loaded with good-for-you ingredients and are a perfect way to start the day.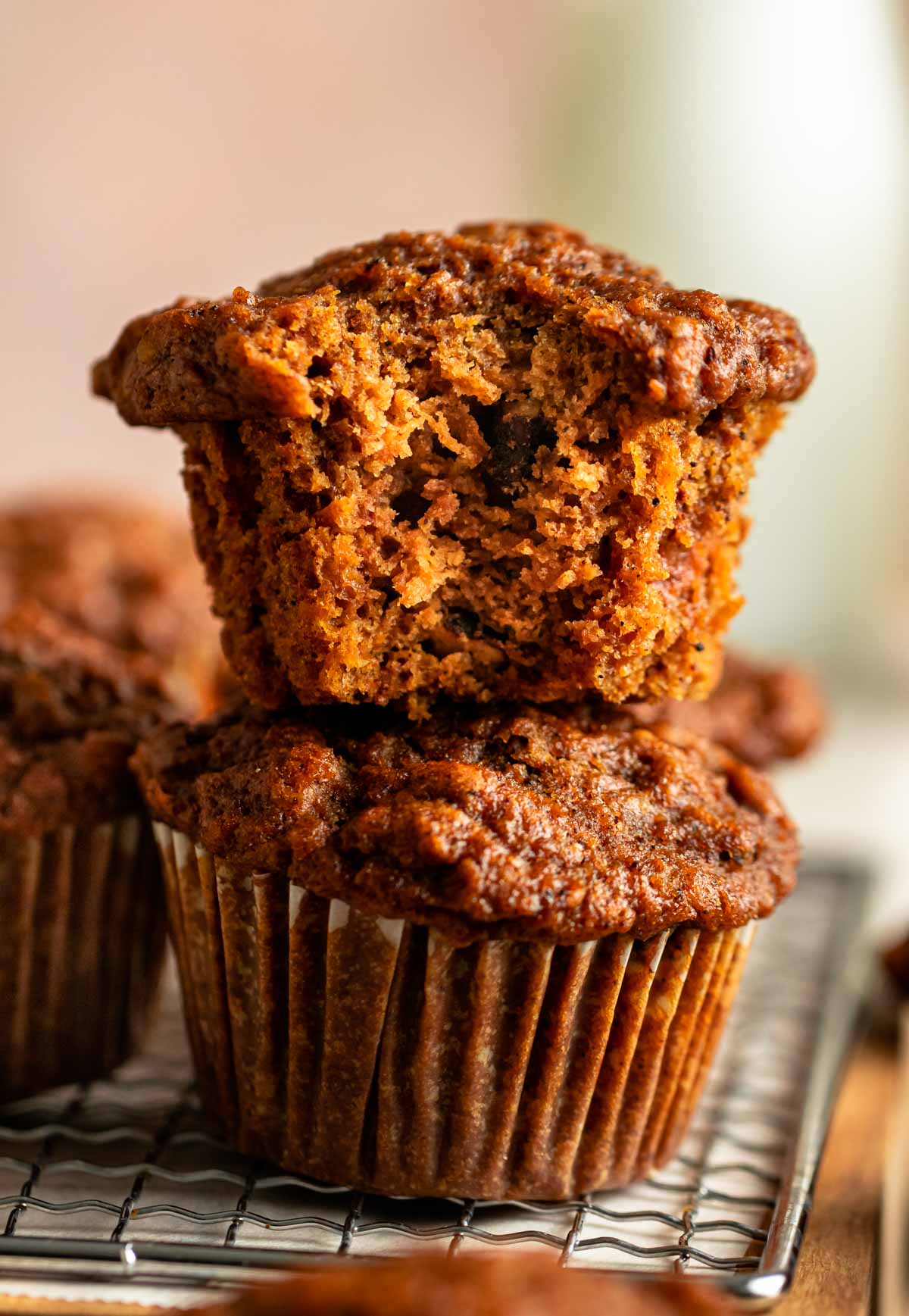 These biscoff butter cookies are soft and chewy, made and filled with biscoff spread, chocolate chips, and biscoff cookies.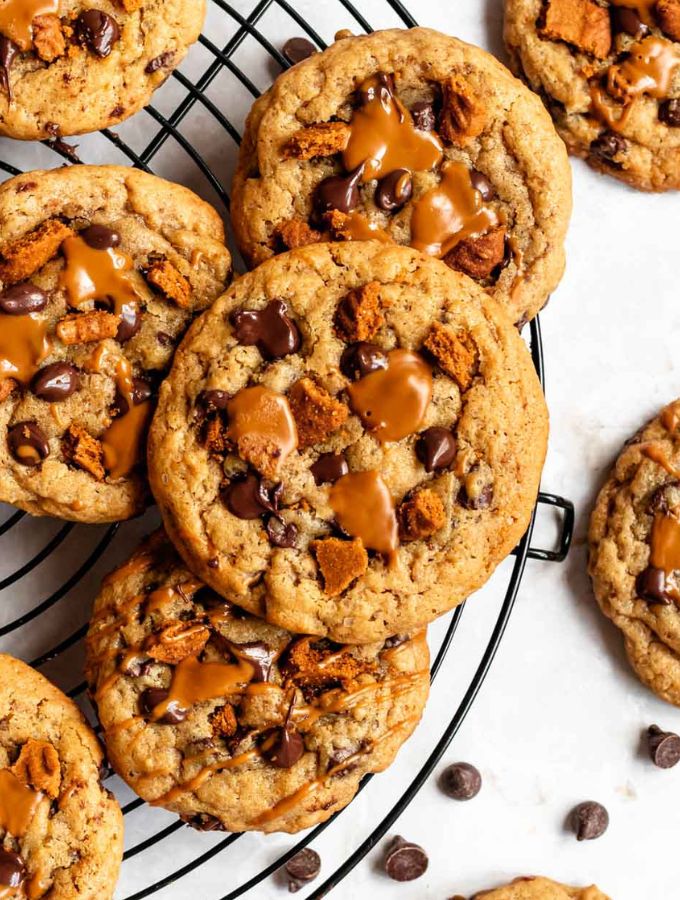 This oreo cookie cake is soft, and chewy on the inside, filled with oreos and gooey chocolate chips, and topped with freshly made whipped cream!
This tahini banana bread is moist, fluffy, and filled with tahini which gives this banana bread a delicious nutty flavor. Our tahini banana bread comes together in a snap and tastes absolutely incredible.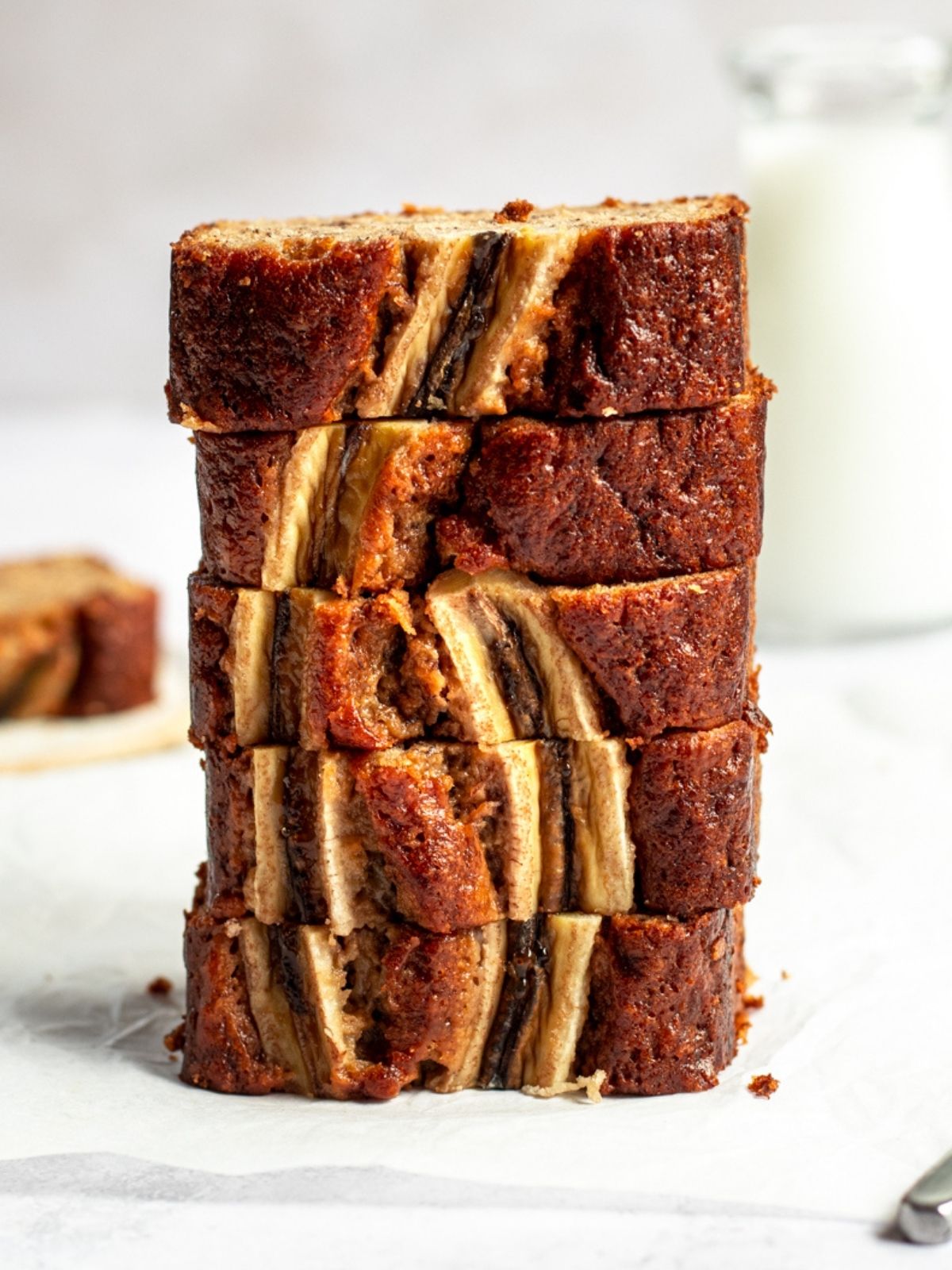 These brownie bites are moist, fudgy, and full of chocolate flavor! They are gooey in the center and have a crackly brownie-like top!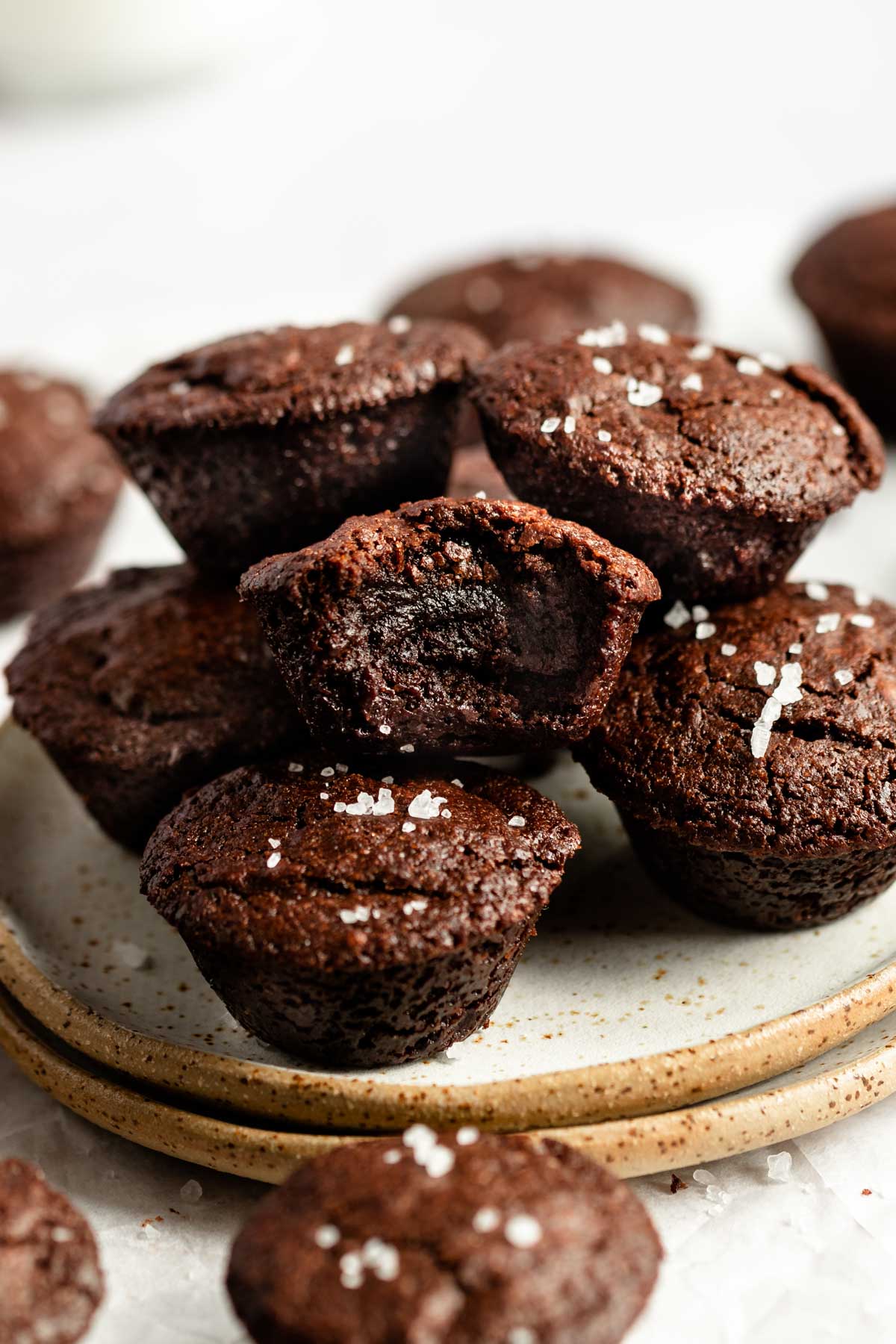 These lemon crinkle cookies are chewy and soft and are filled with lemon zest and lemon juice for a delicious citrus flavor. They are rolled in sugar and powdered sugar and have a crispy and delicious exterior.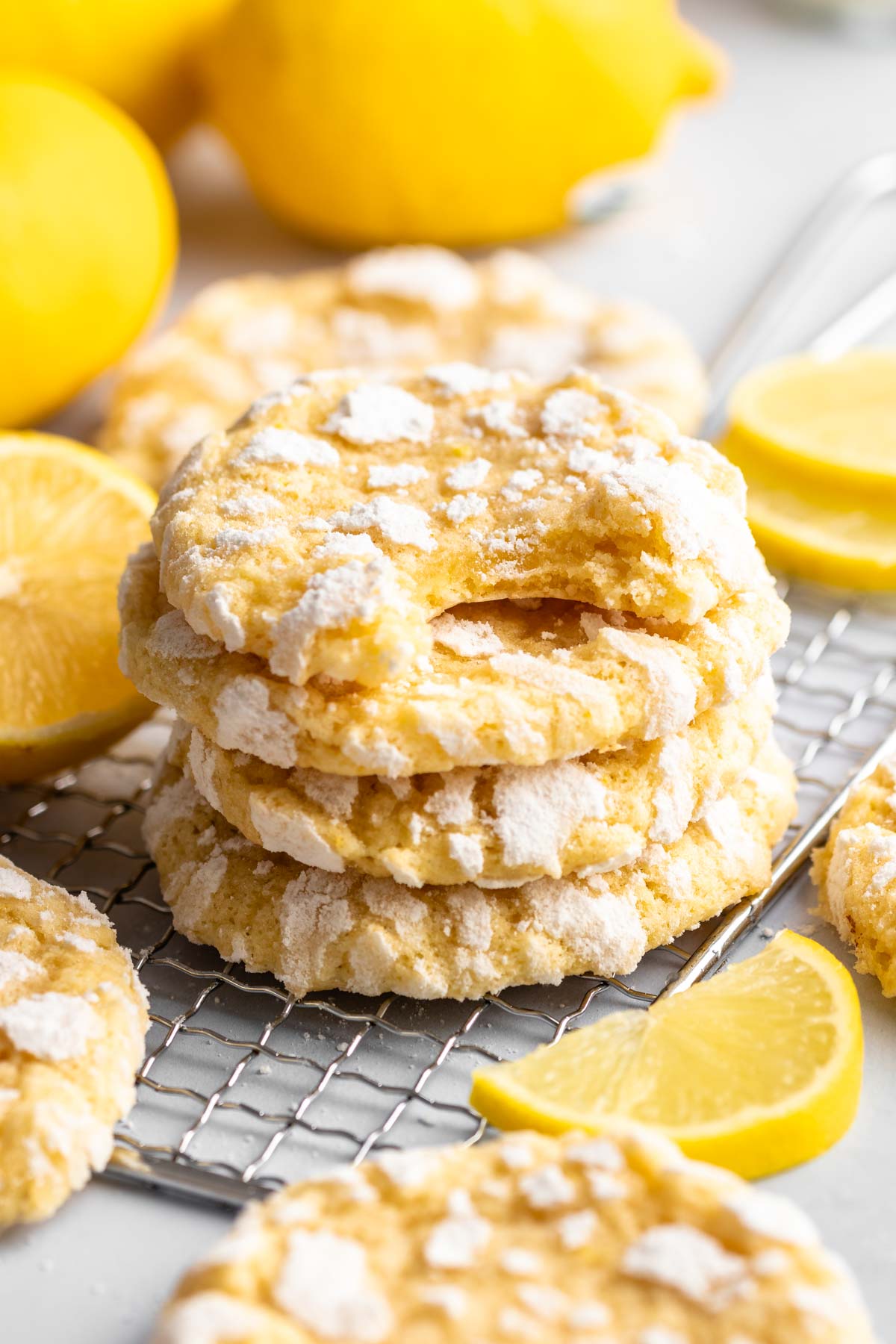 This easy healthy gluten free granola is crunchy and delicious and is made with gluten-free rolled oats, pecan, cinnamon, and seeds, and sweetened with honey.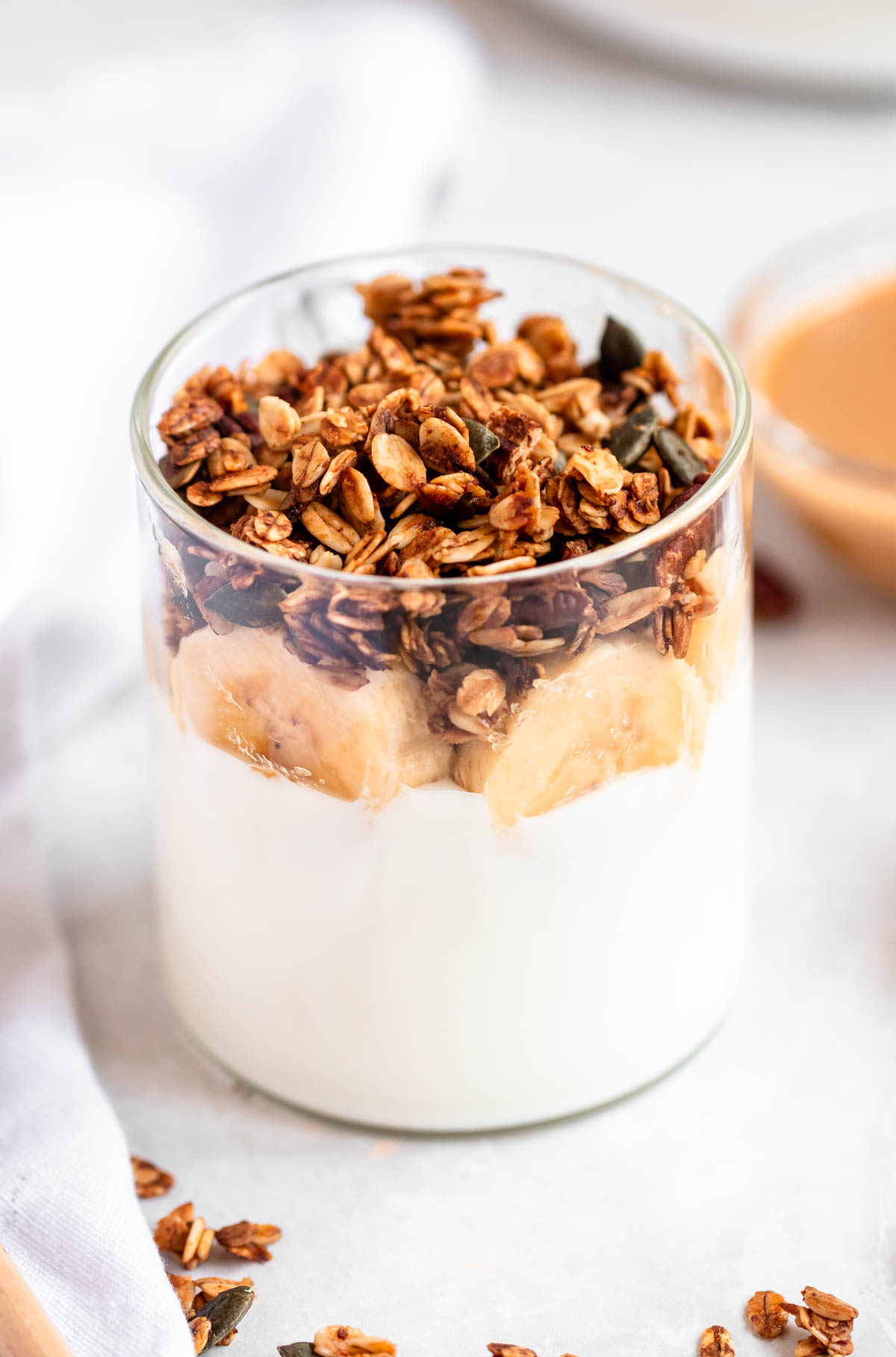 This cinnamon roll cheesecake is made with a cinnamon crust, creamy cinnamon swirled cheesecake, and topped with cream cheese glaze.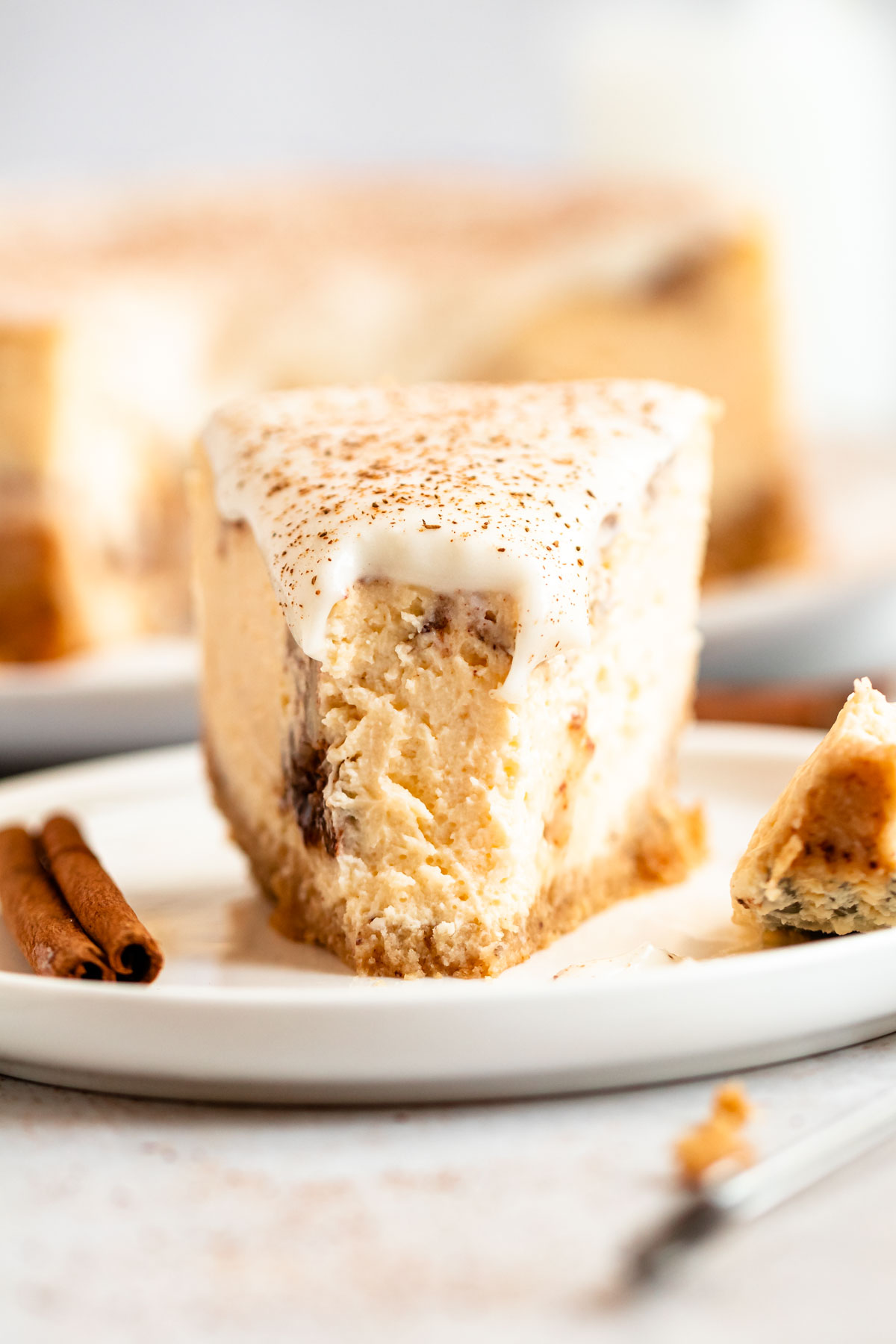 These apple crisp bars are made with a shortcrust base, topped with a spiced apple mixture, topped with a crumble topping, and topped with caramel sauce.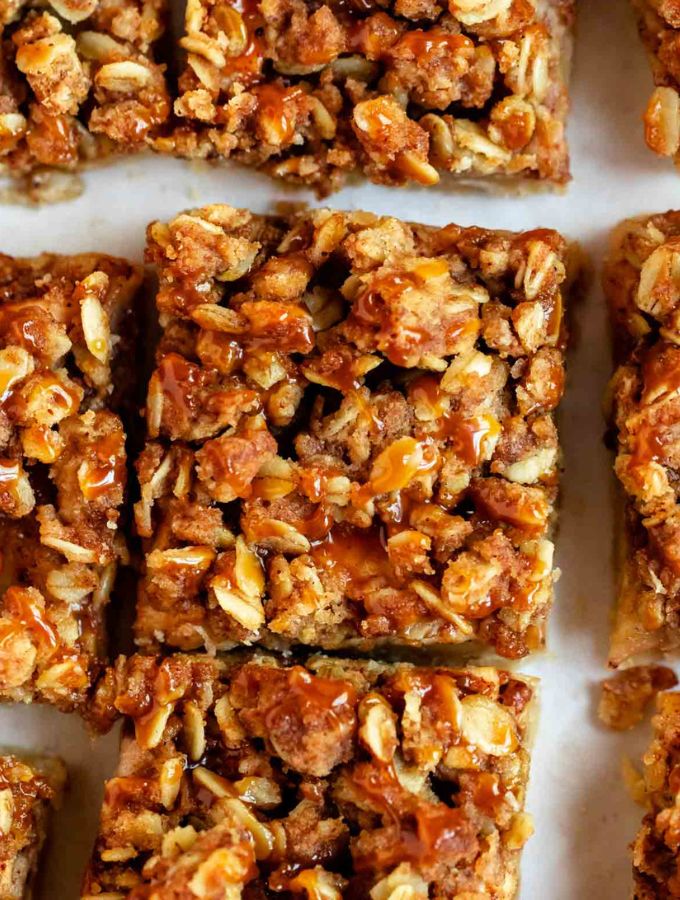 These mini strawberry cheesecakes are made with a graham cracker crust, topped with an easy and creamy cheesecake filling, and topped with homemade strawberry topping.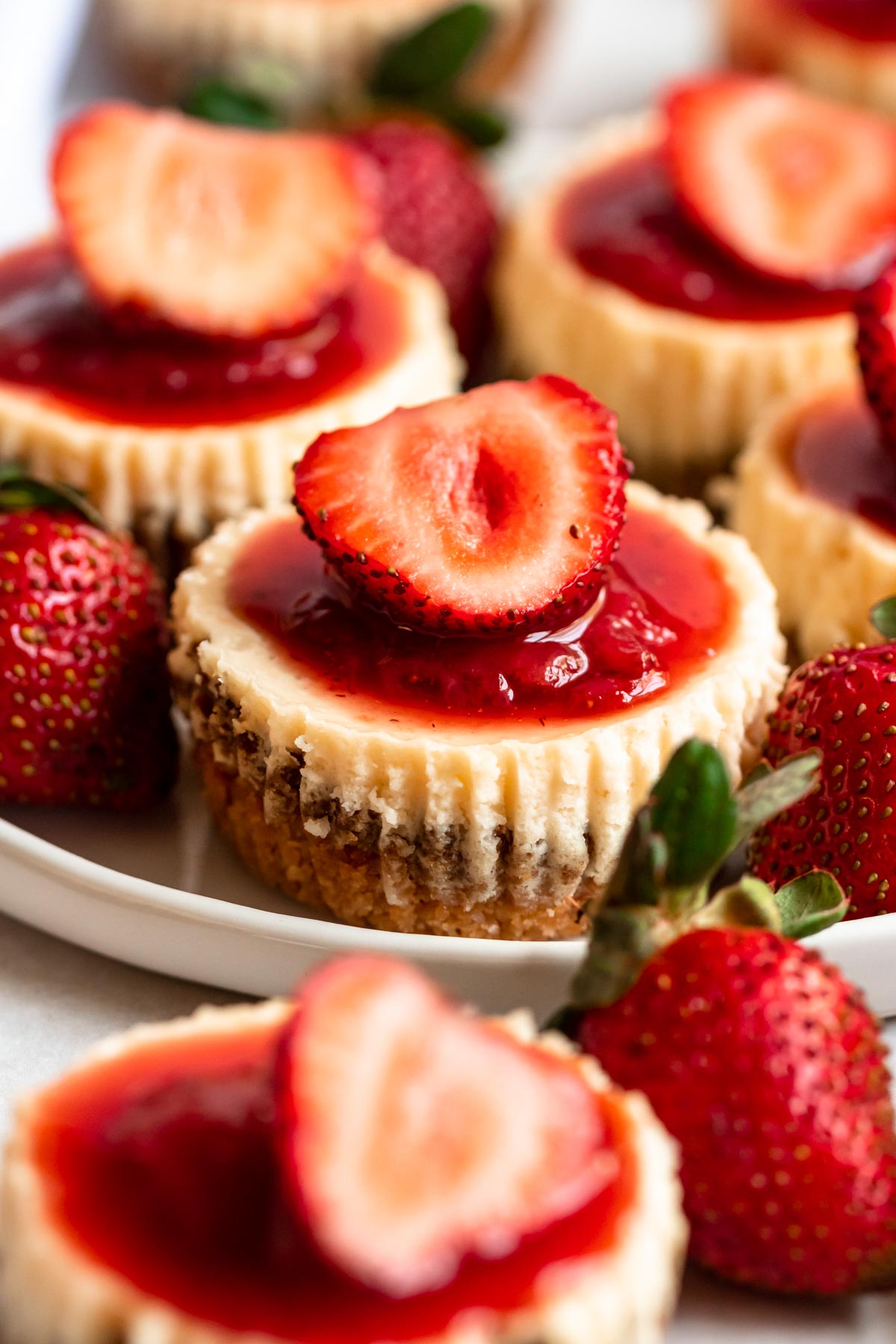 This peach crisp with canned peaches is the easiest way to make this dessert! This recipe is using canned peaches that are already sweetened and topped with a delicious crumble topping.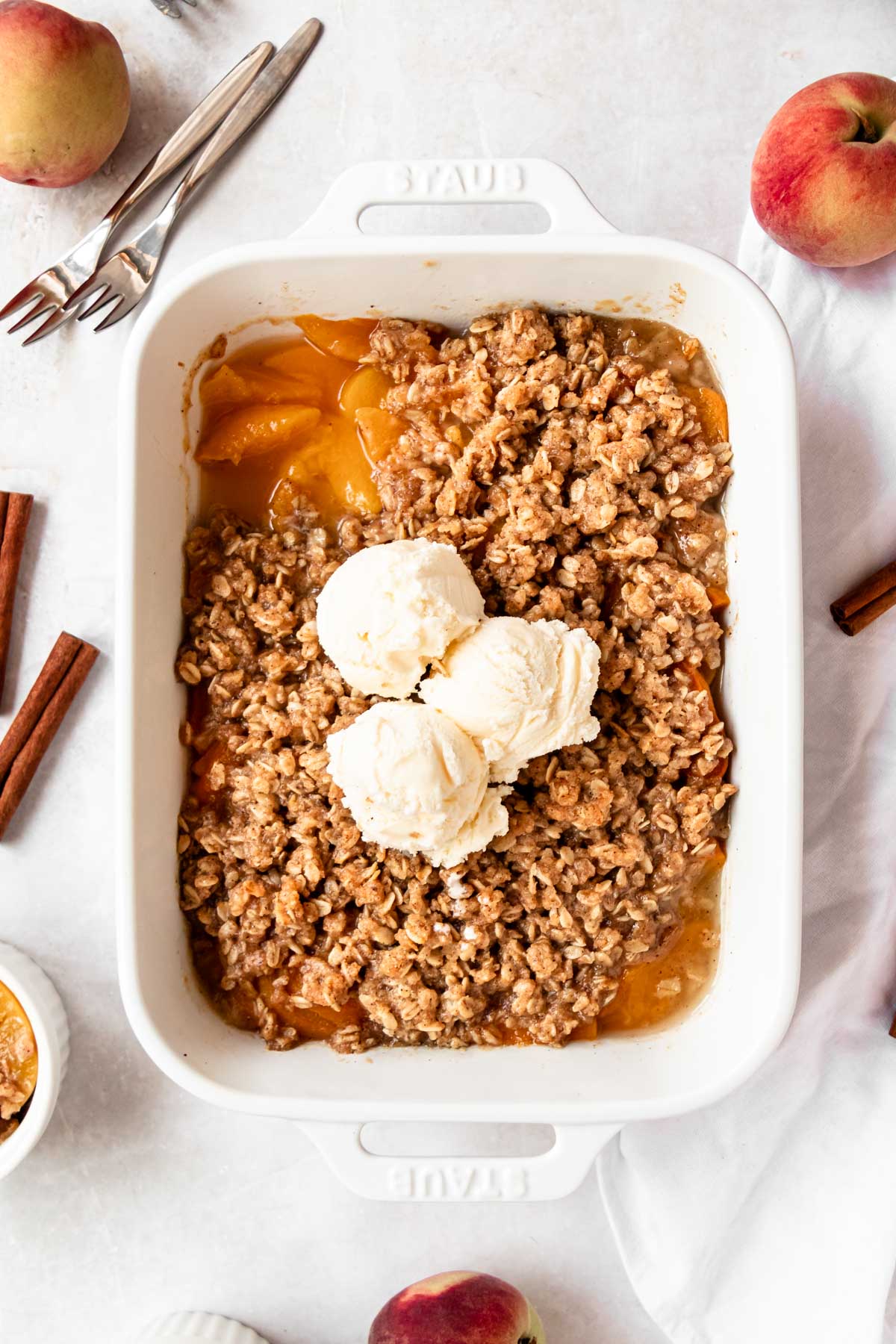 These easy chocolate chip blondies are chewy, gooey in the middle, made with a few simple ingredients, and filled with plenty of chocolate chips!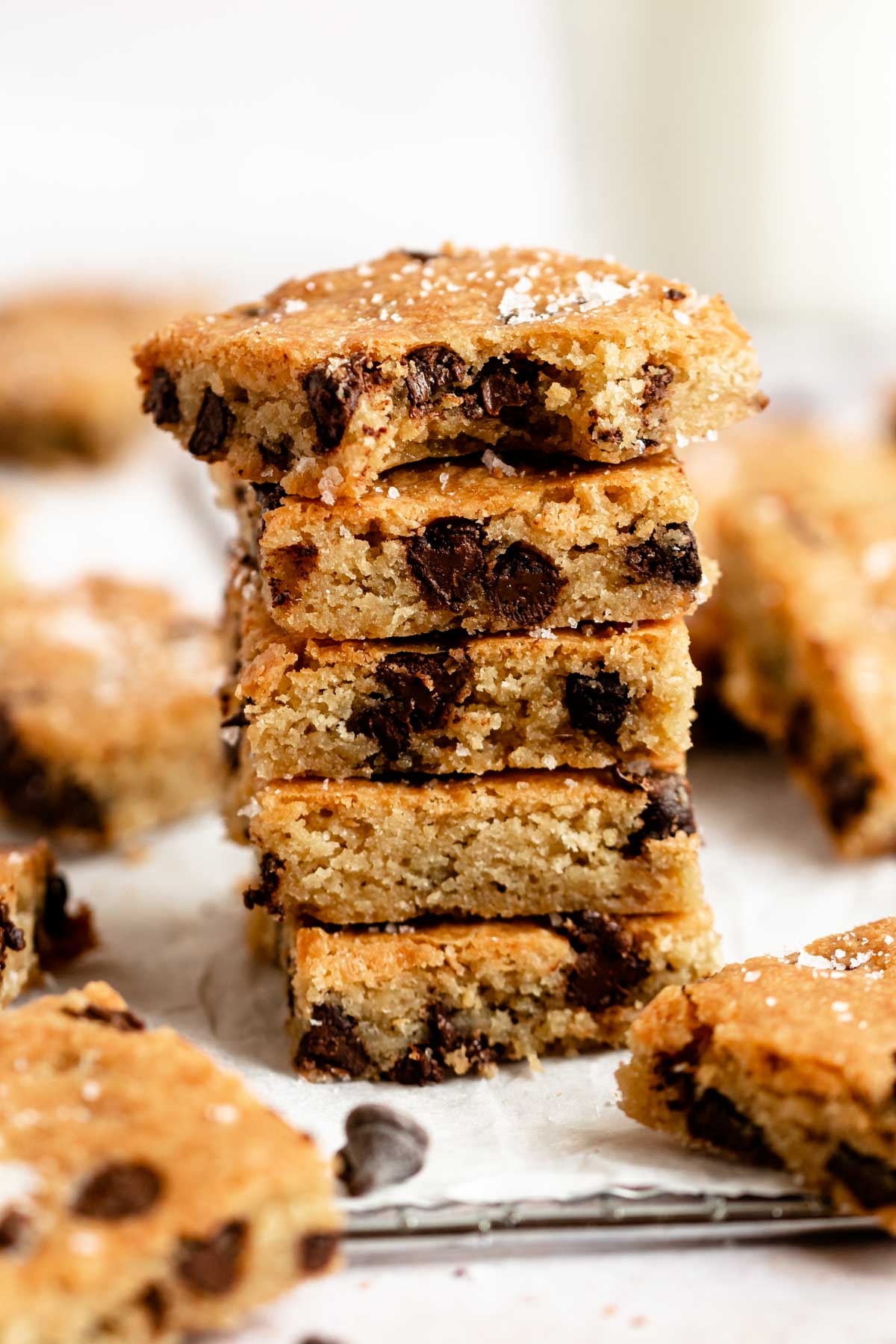 This no knead focaccia bread is soft and fluffy on the inside and crispy on the outside. I was shocked by how easy and amazing this no knead focaccia bread is!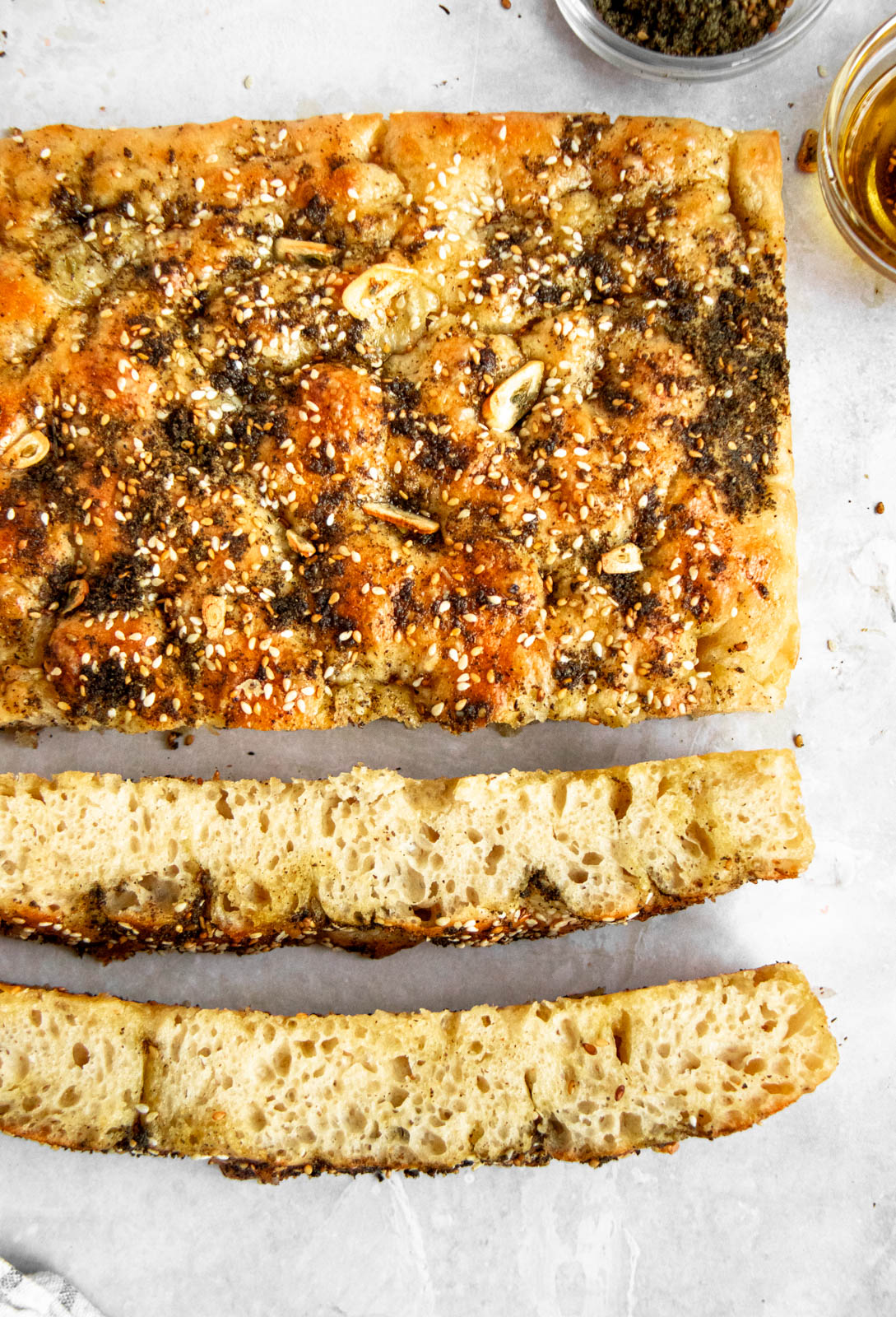 These triple chocolate cookies are made with cocoa powder, chocolate chips, and chocolate chunks! These are the ultimate cookies for real chocolate lovers.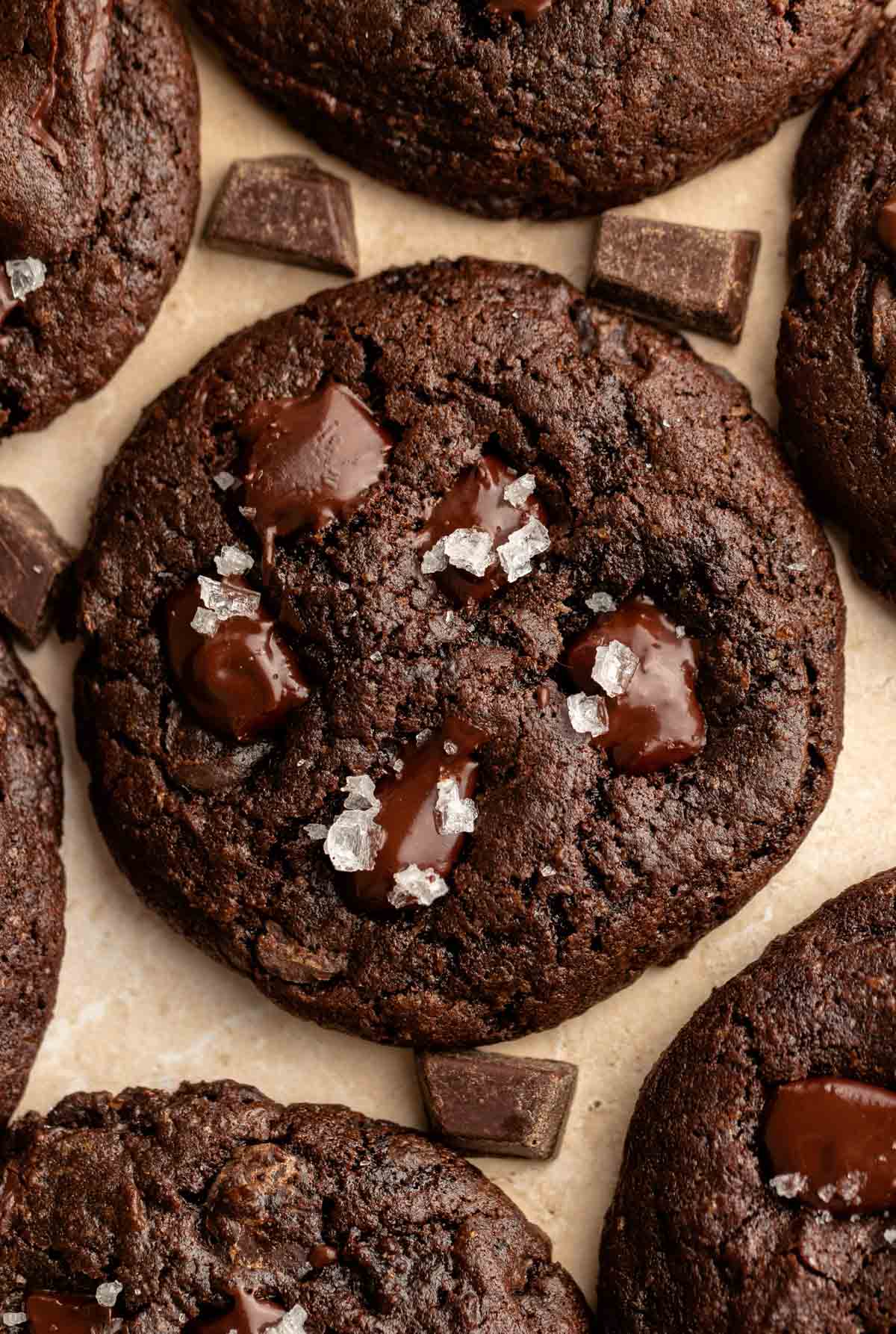 These Nutella cupcakes are made with delicious chocolate Nutella cupcakes, filled with Nutella, and topped with Nutella buttercream and chopped hazelnuts!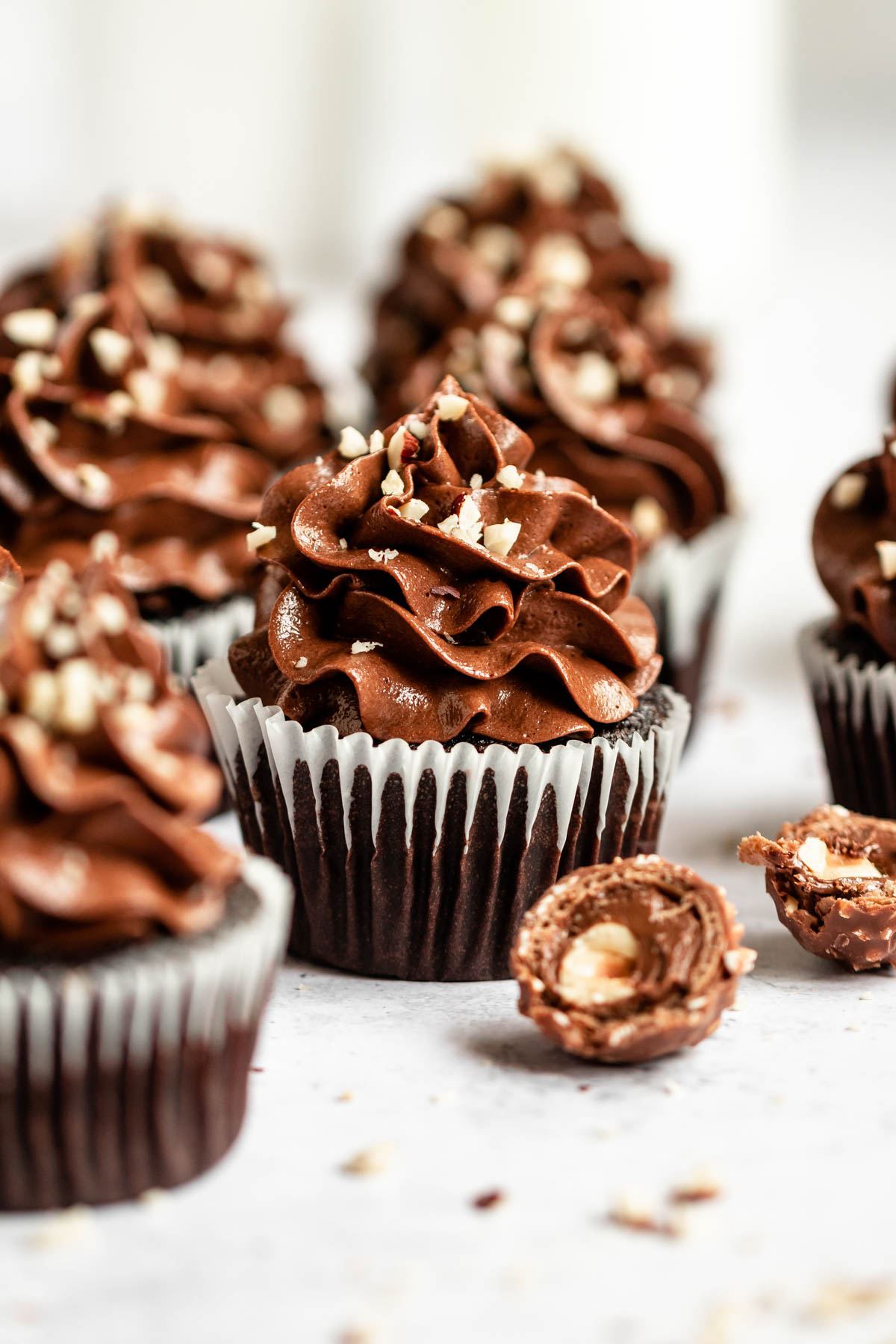 Chocolate crinkle cookies are classic Christmas cookie that tastes like brownies! These chocolate crinkle cookies are soft on the inside and crunchy on the outside.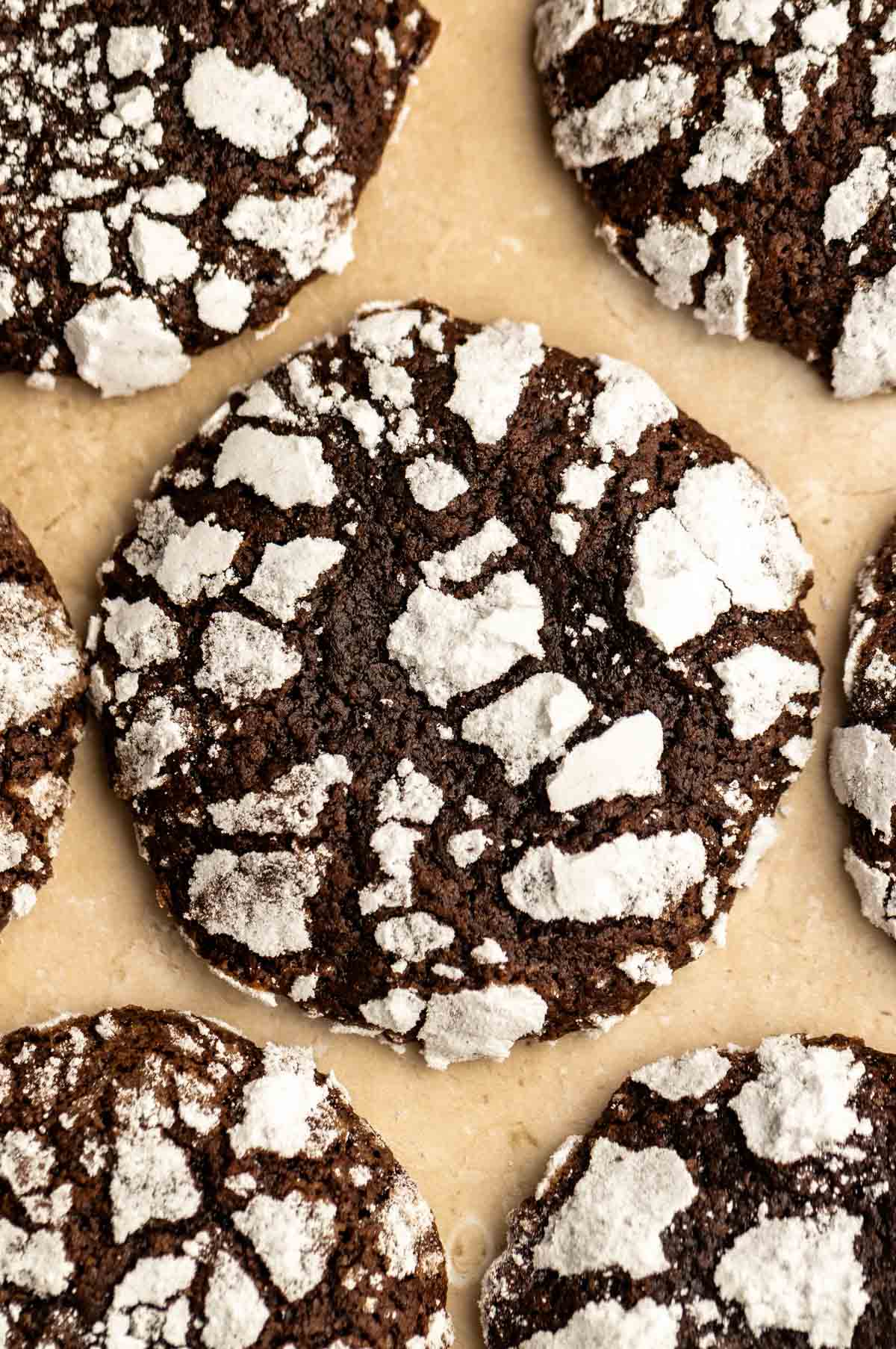 This chocolate poke cake is made with a moist one-bowl chocolate cake, and chocolate pudding filling, and topped with chocolate whipped cream!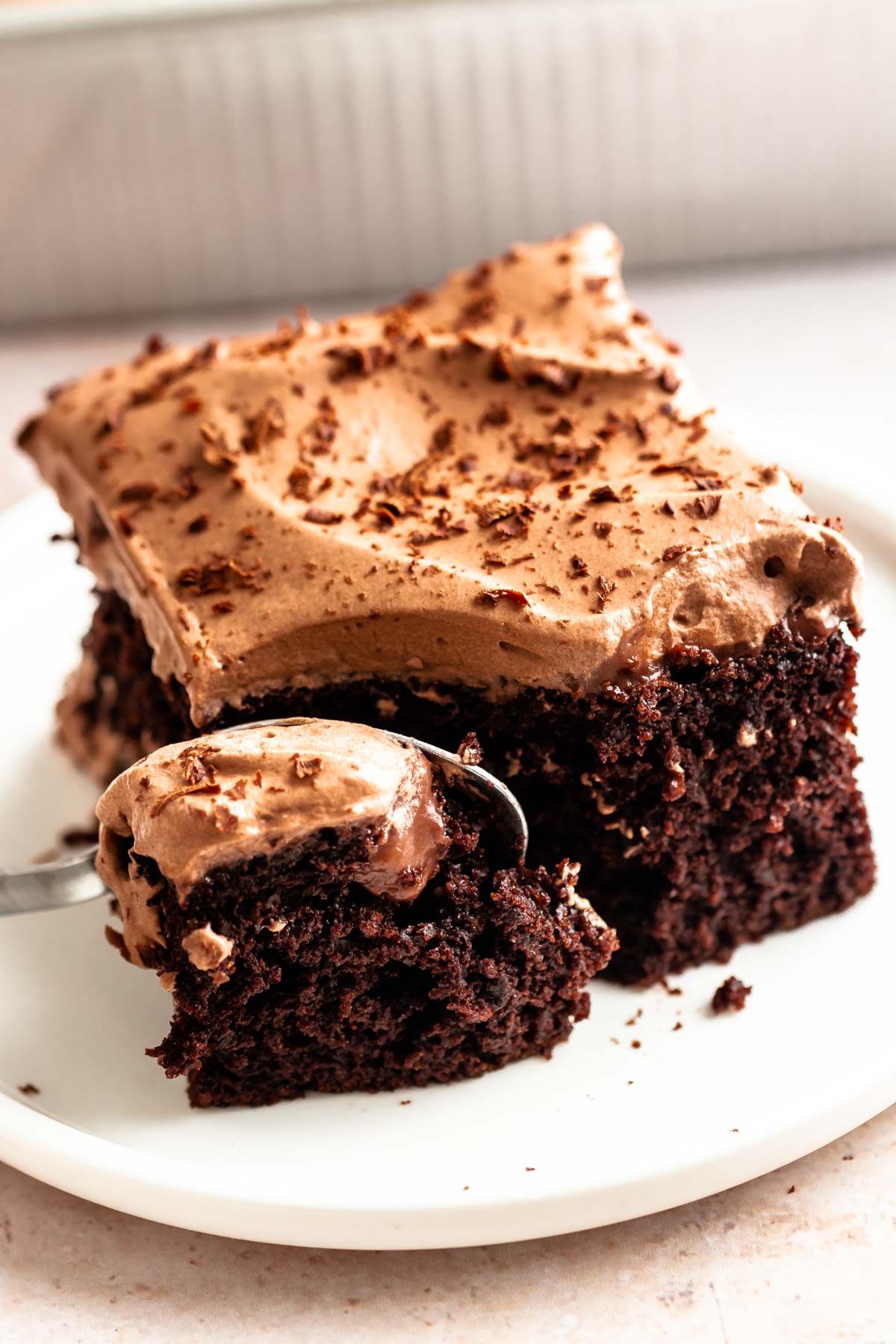 These strawberry cinnamon rolls are soft and gooey and are made with homemade strawberry filling and topped with strawberry cream cheese icing.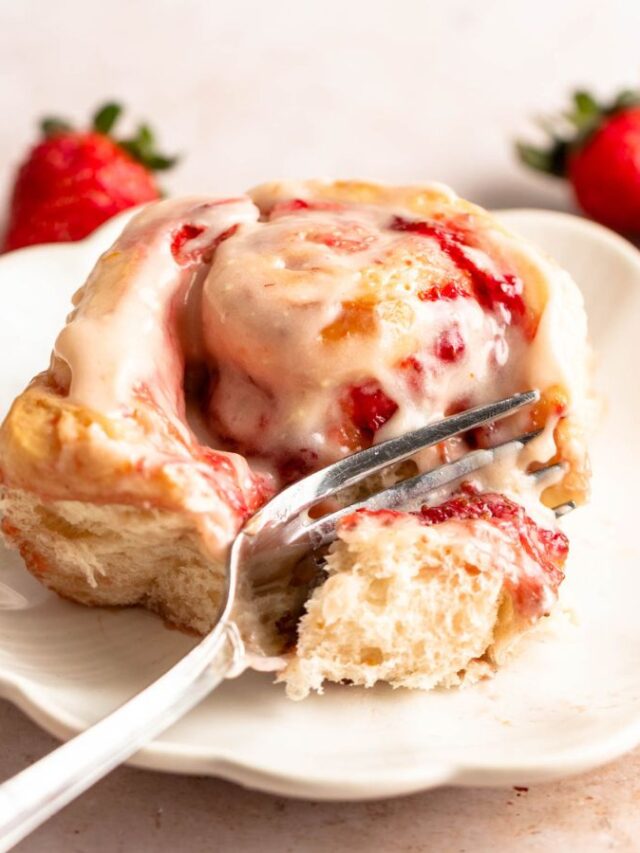 This easy homemade pizookie is made with chocolate chip cookie dough that is baked in a cast iron skillet, creating crispy edges and a gooey center. Scoop a large scoop of vanilla ice cream for the best dessert ever!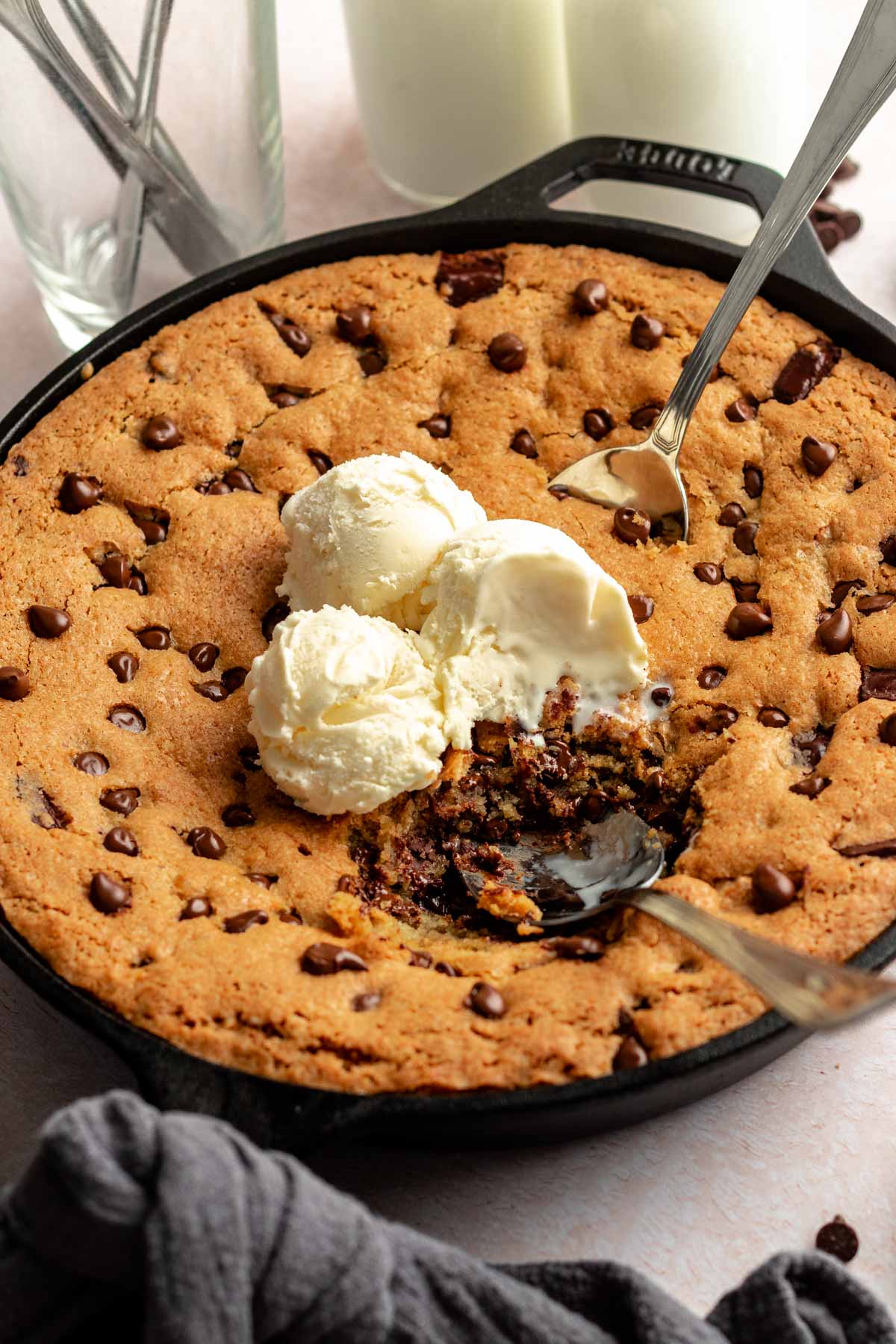 This super delicious pistachio baklava is buttery, sweet, flakey, nutty, gooey, and surprisingly easy to make!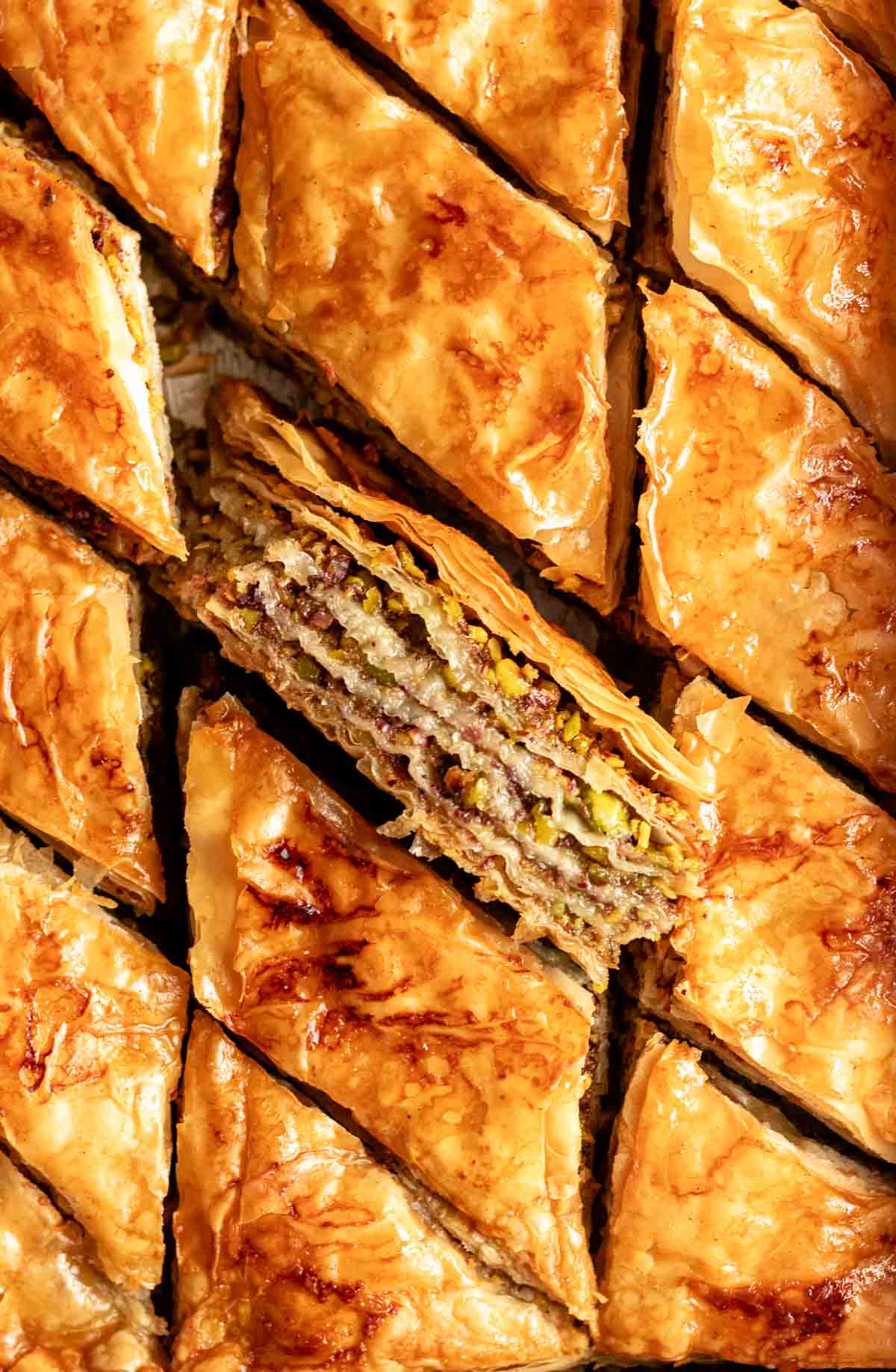 These pistachio cookies are made with a chocolate chip cookie base filled with chopped pistachios and chocolate chunks and topped with flakey salt!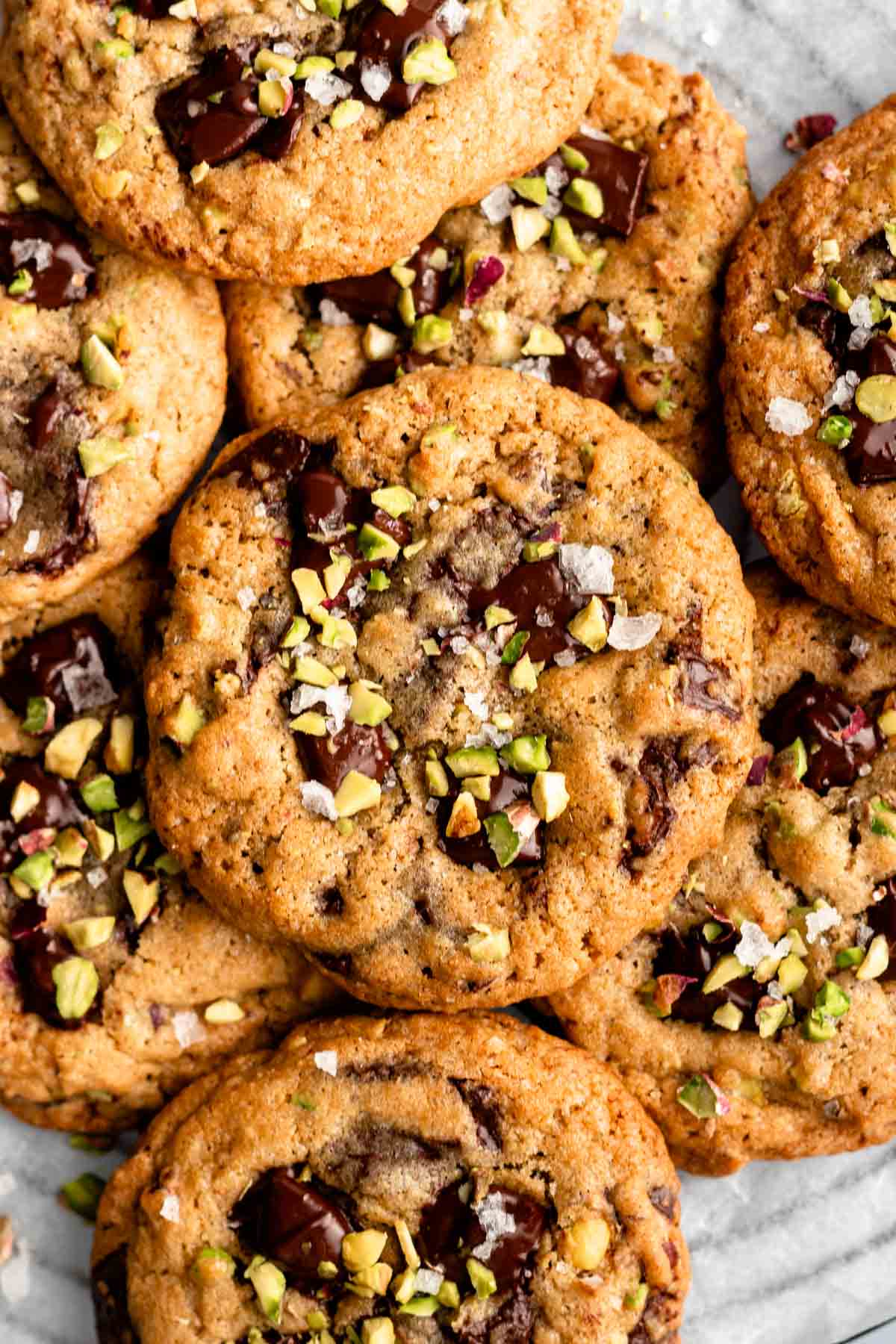 These easy and moist pumpkin scones are made with pumpkin puree, and fall spices, and are topped with a delicious glaze and chopped pecans.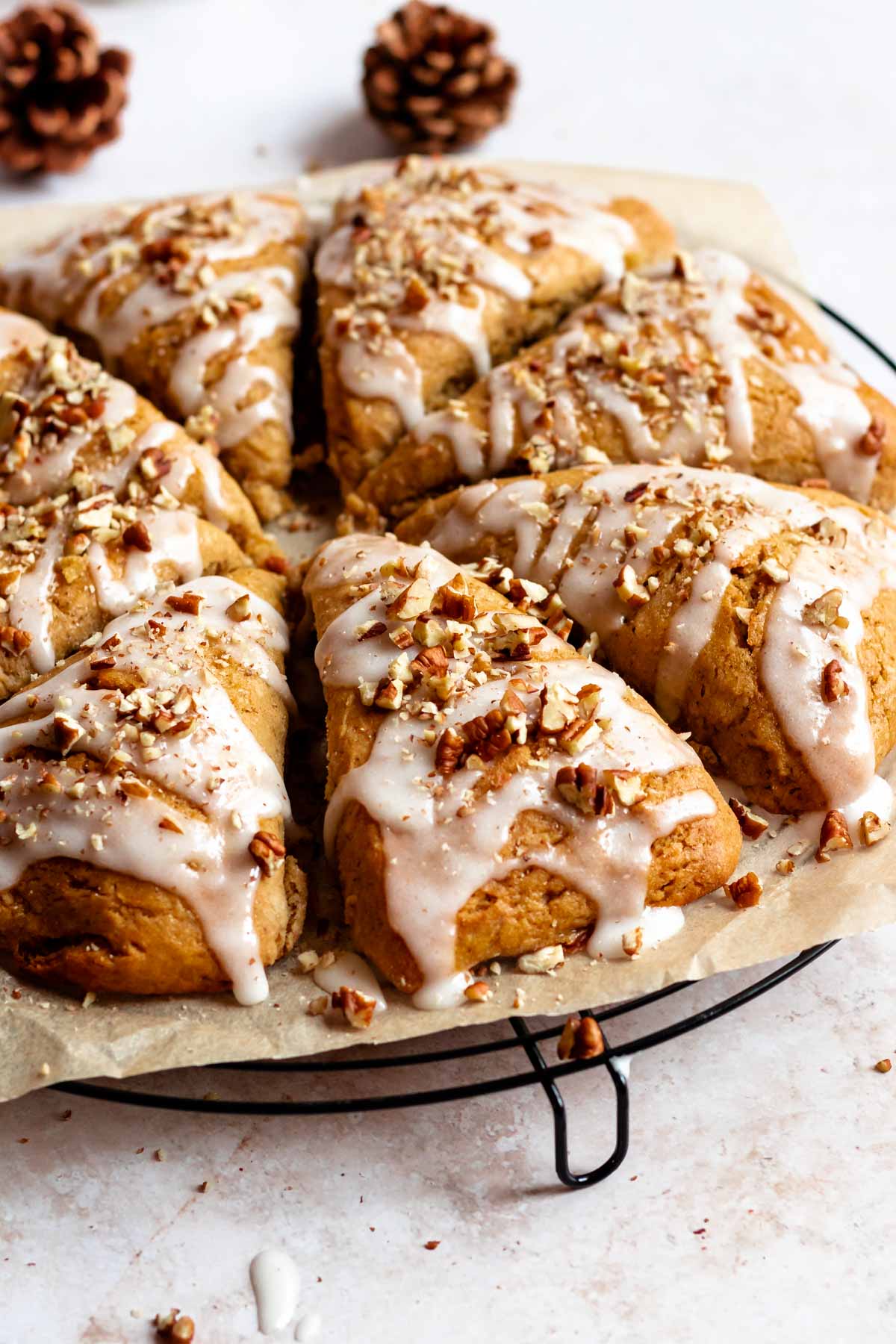 These blueberry biscuits are loaded with bursting blueberries, have a flakey and buttery texture, and are perfect with a drizzle of honey next to a cup of coffee or tea for breakfast!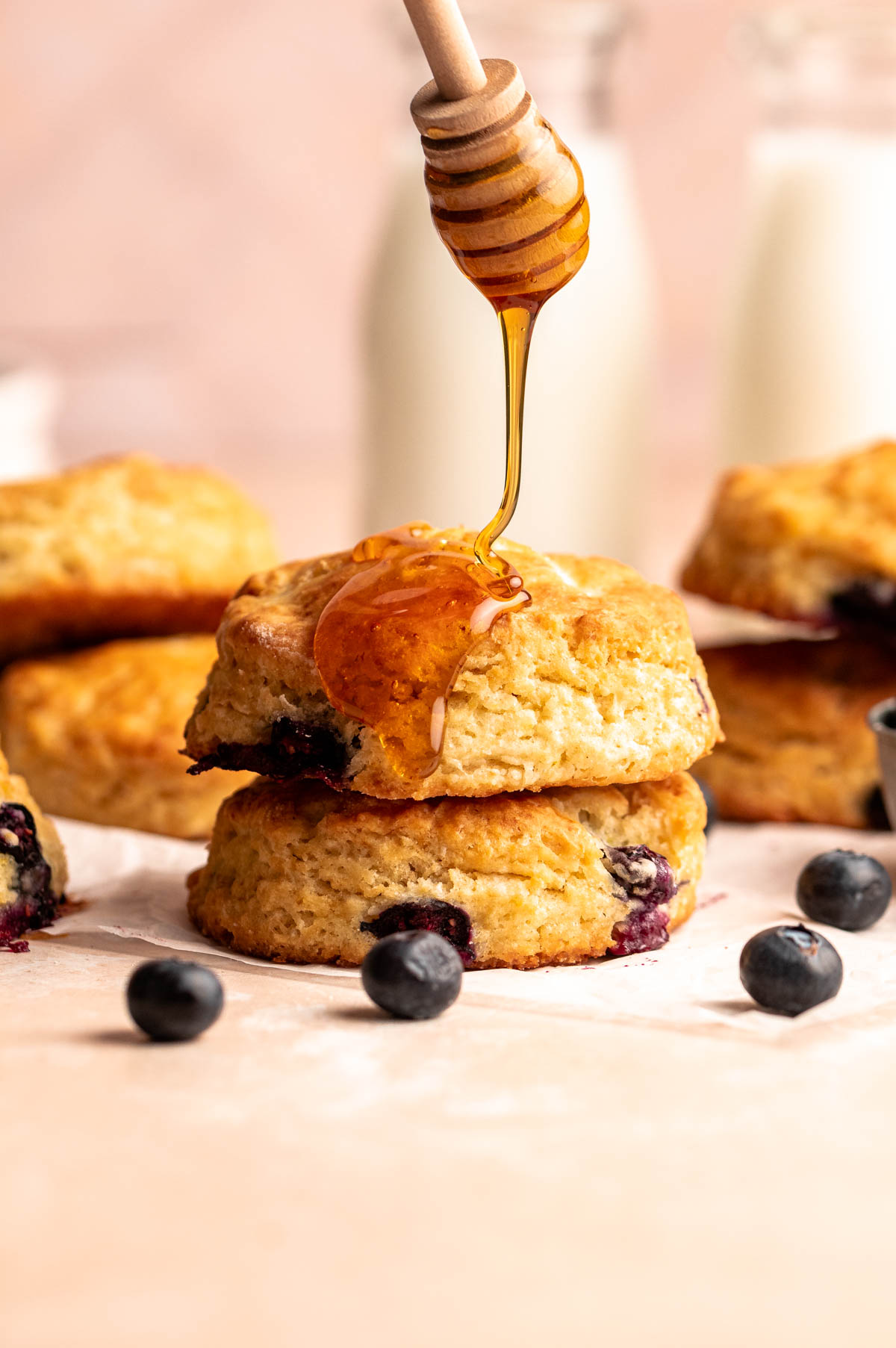 This banana coffee cake is made with soft cinnamon banana cake, filled with a cinnamon swirl filling, cinnamon crumble topping, and a delicious glaze.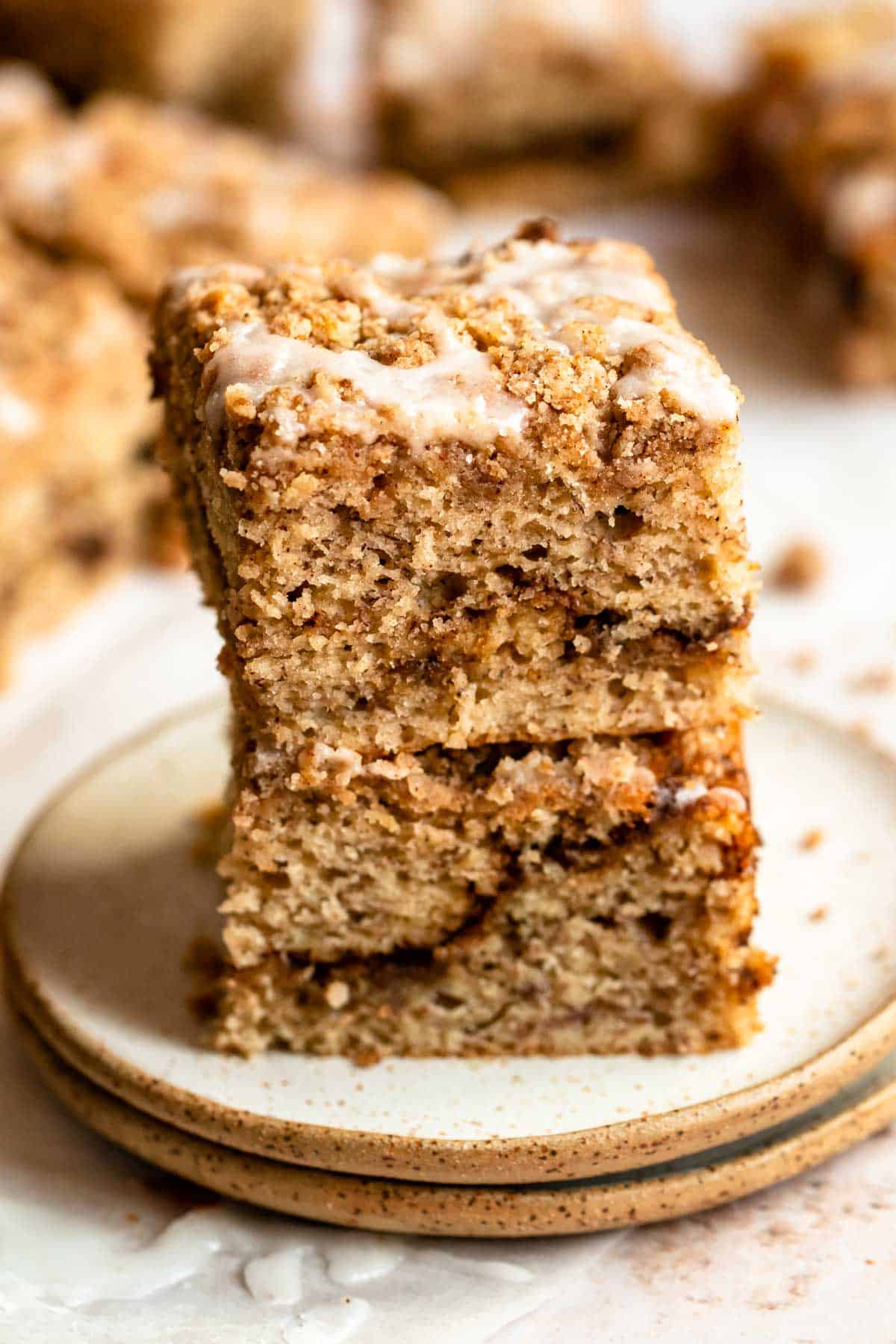 This peach cobbler pound cake is extra soft and moist and is made with all the flavors that peach cobbler has. It has a buttery cinnamon peach topping, and is made with peach puree inside the cake batter!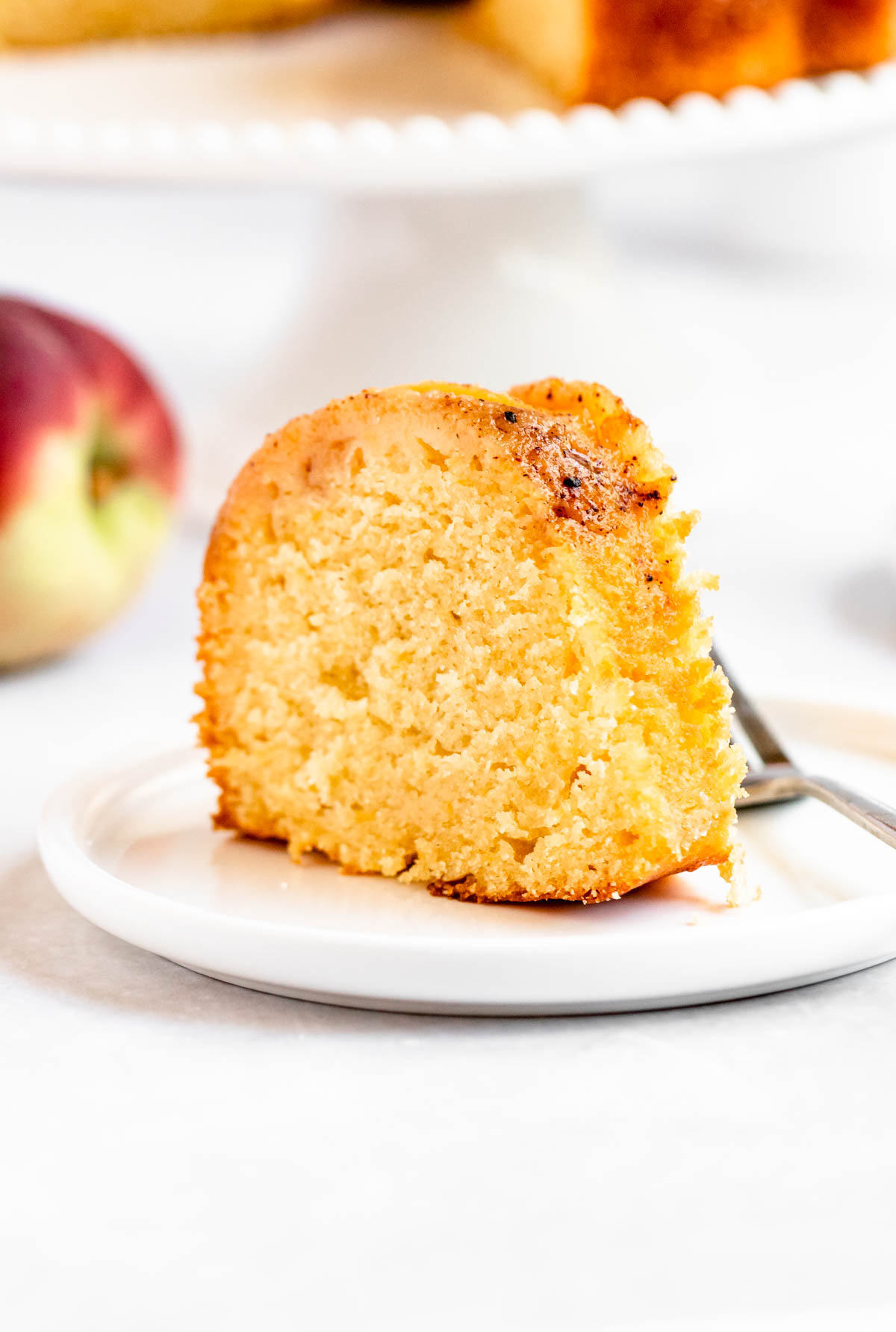 This blueberry coffee cake is made with a moist and soft cake filled with blueberries, and cinnamon filling, and topped with a buttery and crunchy crumble topping.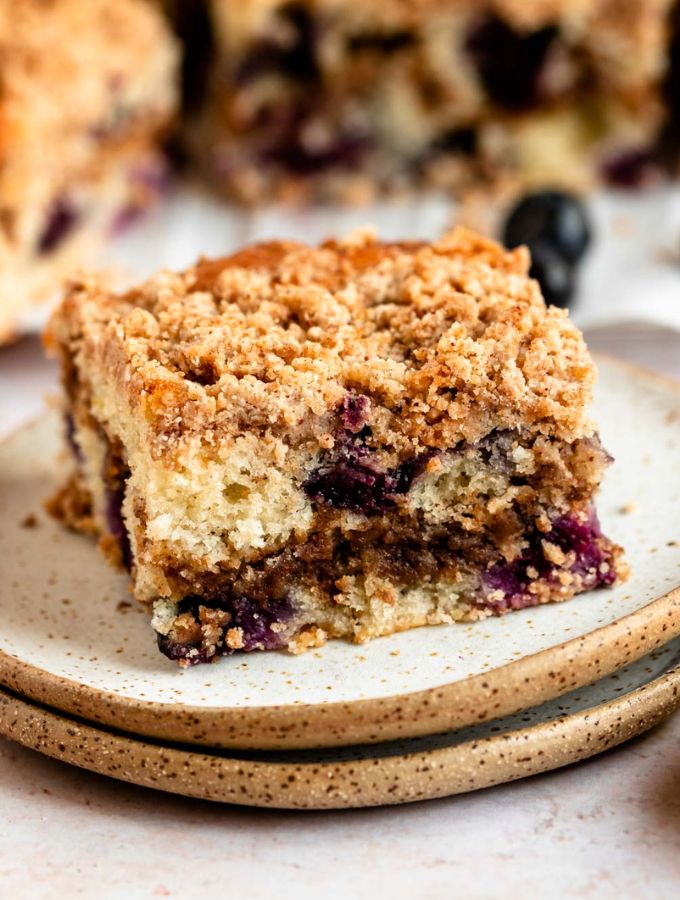 Easy Baking Recipes Faq's
More Desserts Recipes
If you liked this post
Share/pin this recipe to Pinterest.
Leave a comment down below!
📖 Recipe