These 41+ birthday cake ideas collection will save you for the next birthday party you need to make a cake for!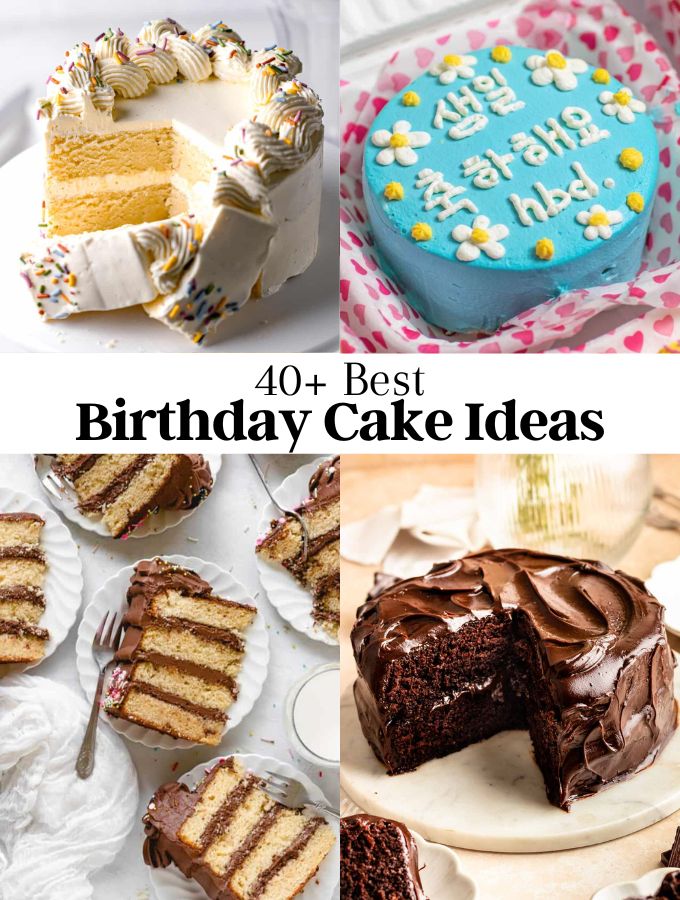 Jump to:
This Matilda's chocolate cake is made with moist one bowl chocolate cake layers that are topped and filled with the most luscious and glossy chocolate fudge frosting that is swirled onto the cake beautifully.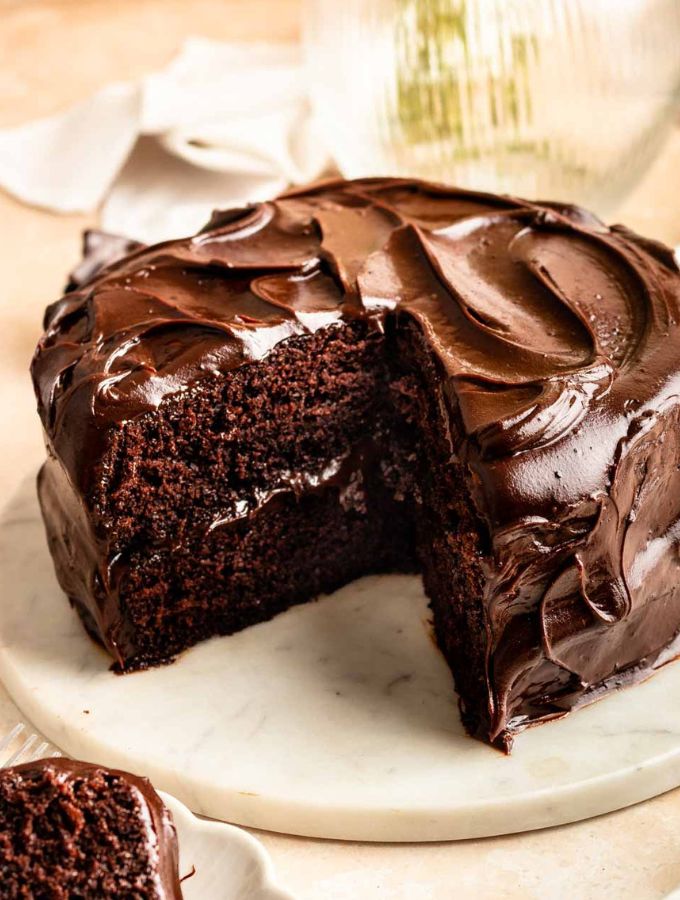 This ding dong cake is a rich and moist chocolate cake, that is filled with a creamy cream center and is topped with silky smooth chocolate ganache.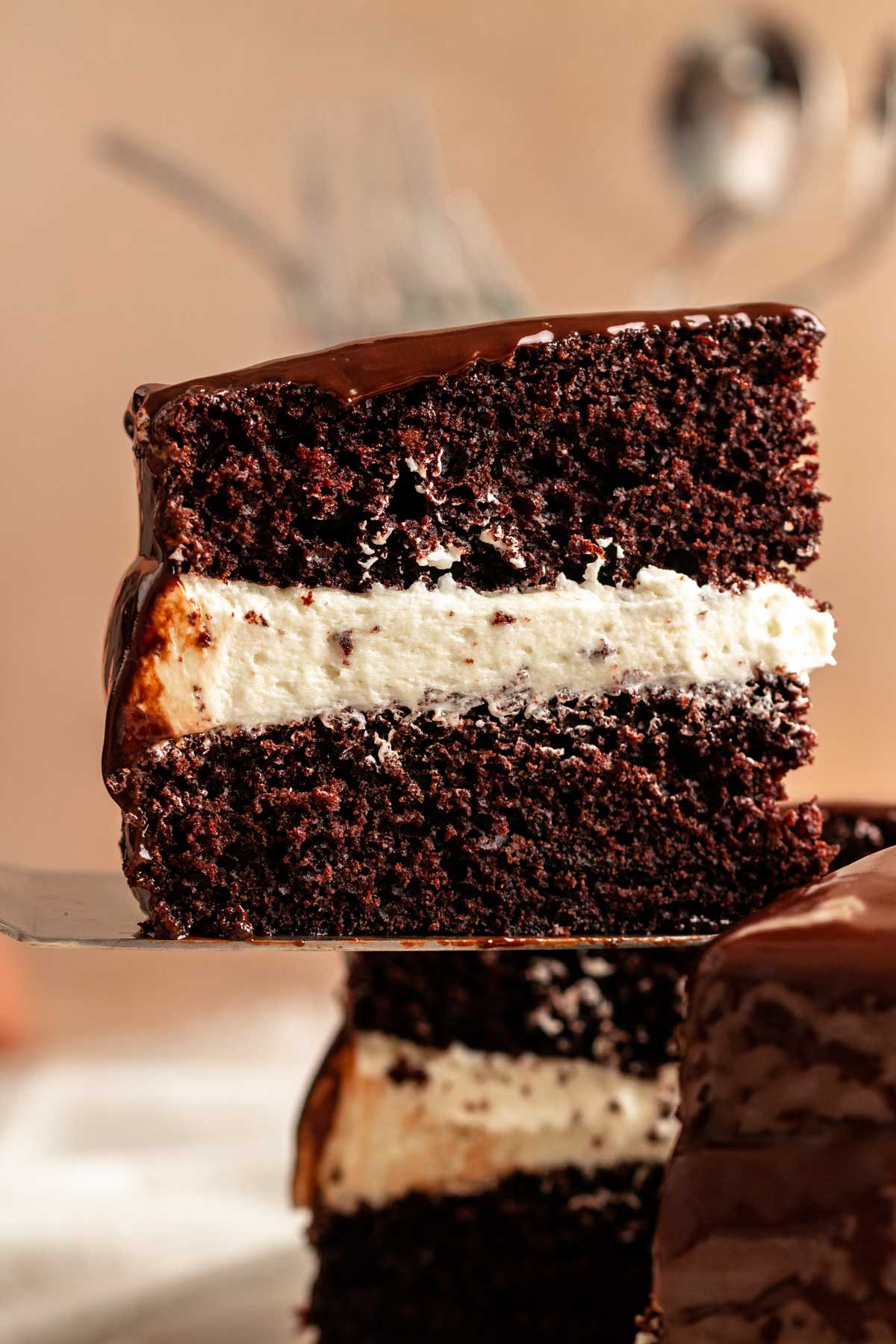 This chocolate ganache cake is made with moist and rich chocolate cake, filled with chocolate ganache, frosted with whipped chocolate ganache, and topped with a chocolate drip.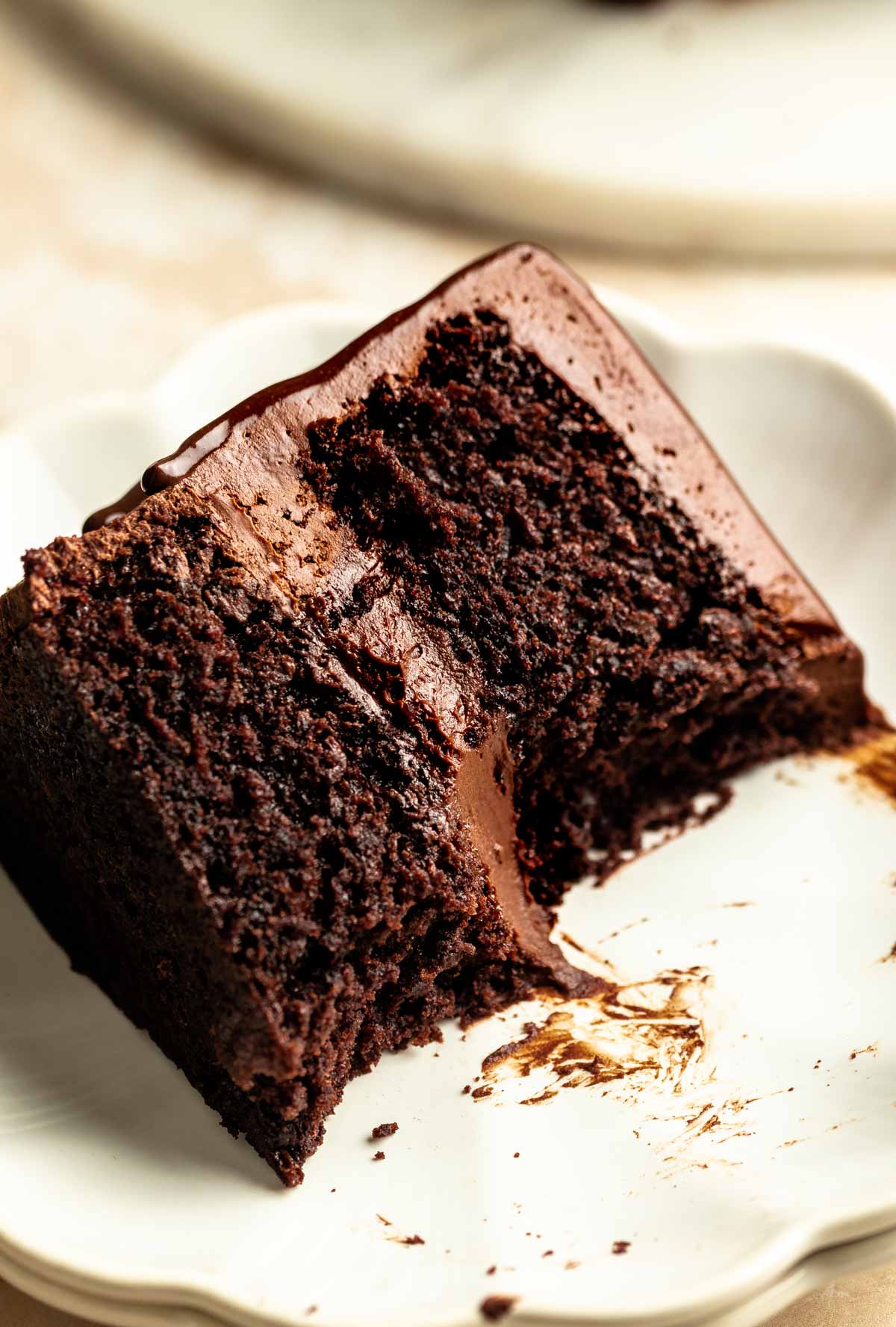 This strawberry shortcake birthday cake is made with a tender vanilla cake, filled with whipped cream and fresh juicy strawberries.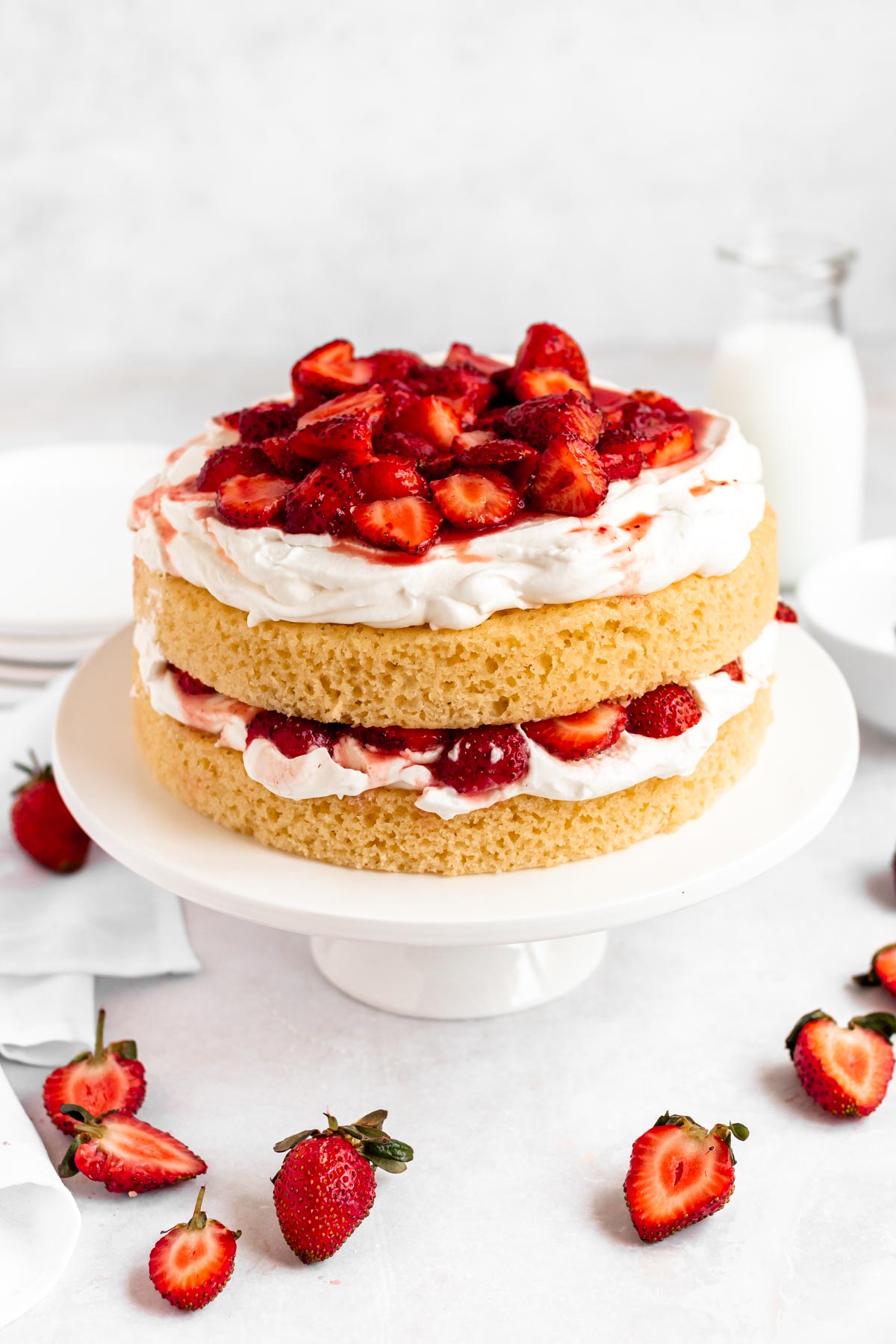 This pistachio cake is made with real pistachios and pistachio paste, full of pistachio flavor, topped and covered with pistachio buttercream frosting, and topped with chopped pistachios.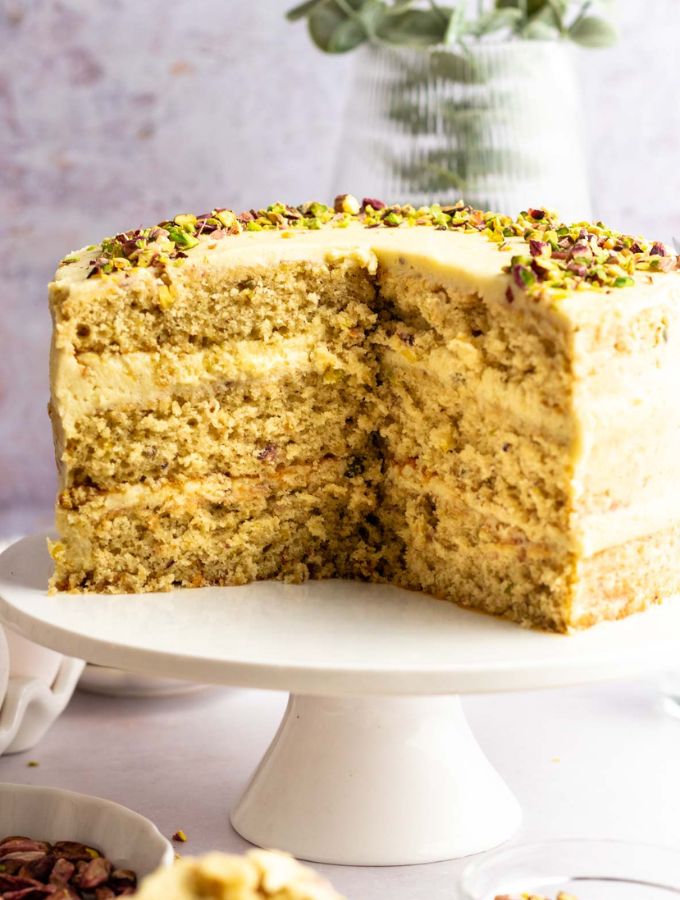 This tiramisu cake is made with genoise cake layers soaked with espresso and filled with creamy and silky mascarpone cream, then topped with plenty of cocoa powder.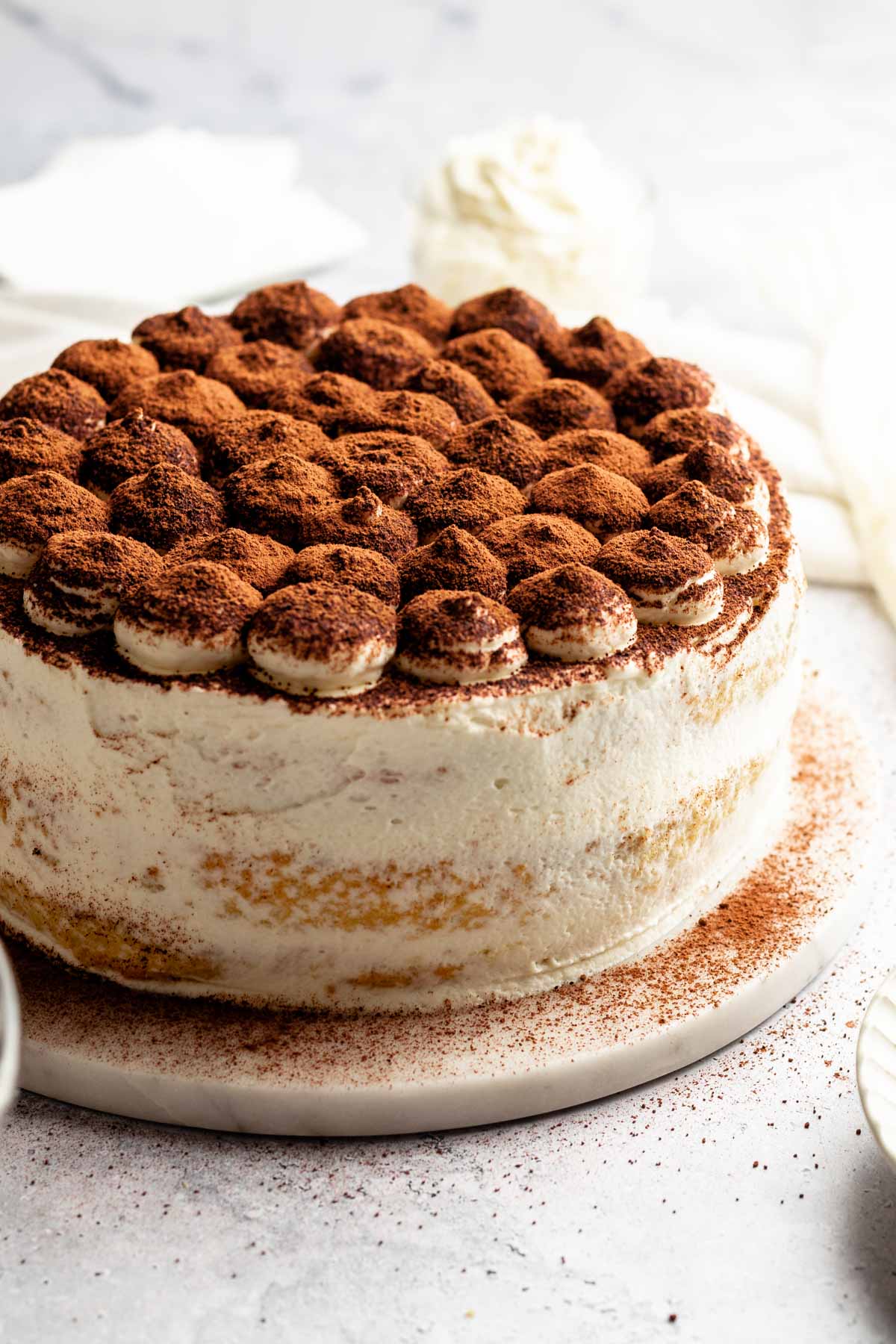 This snickers cake is made with layers of soft chocolate cake, filled and topped with chopped snickers candy and peanut butter caramel frosting, and is topped with chocolate ganache and more snickers candy!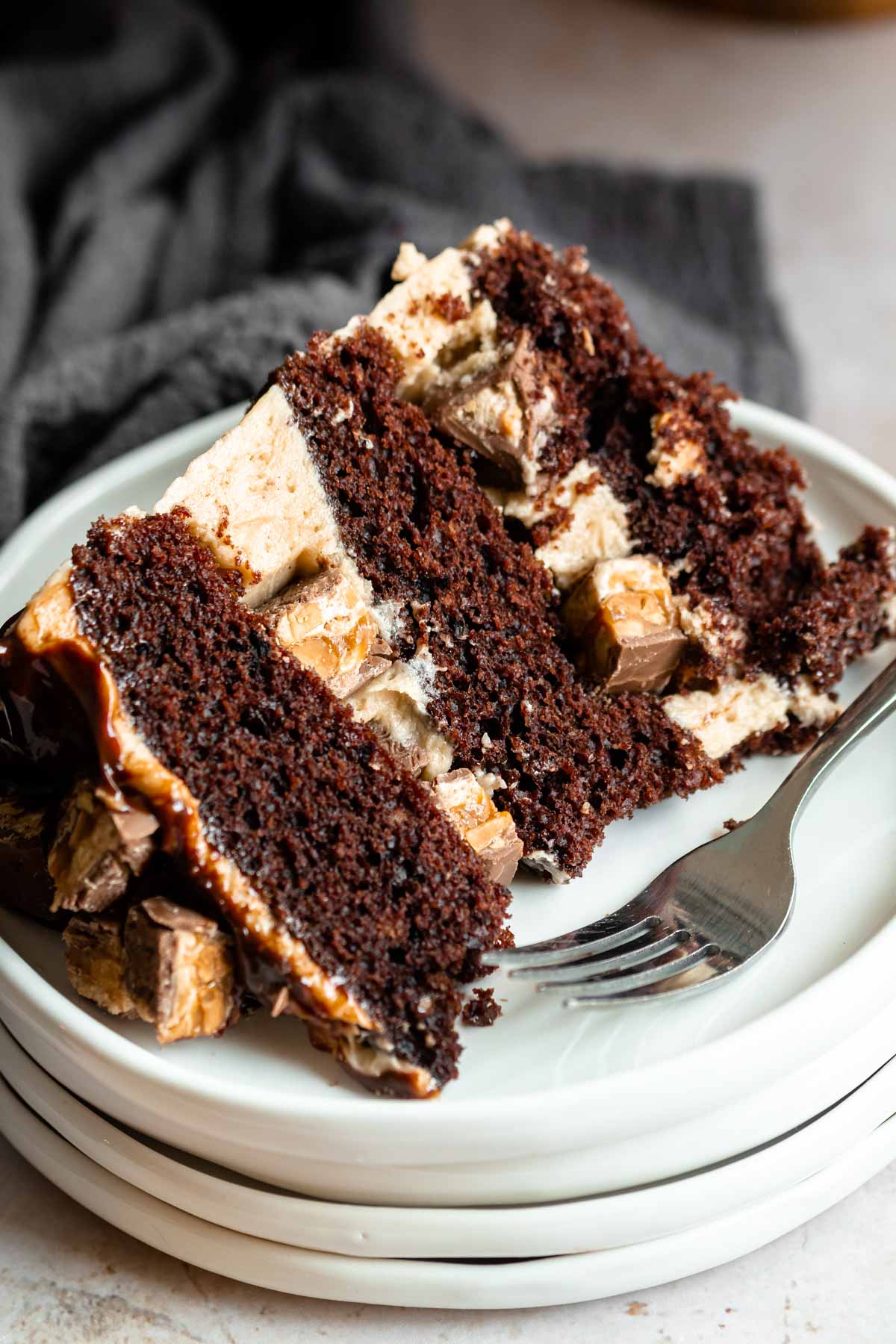 This butterscotch cake is made with moist and tender brown sugar cake layers, homemade butterscotch sauce, and topped and filled with butterscotch buttercream.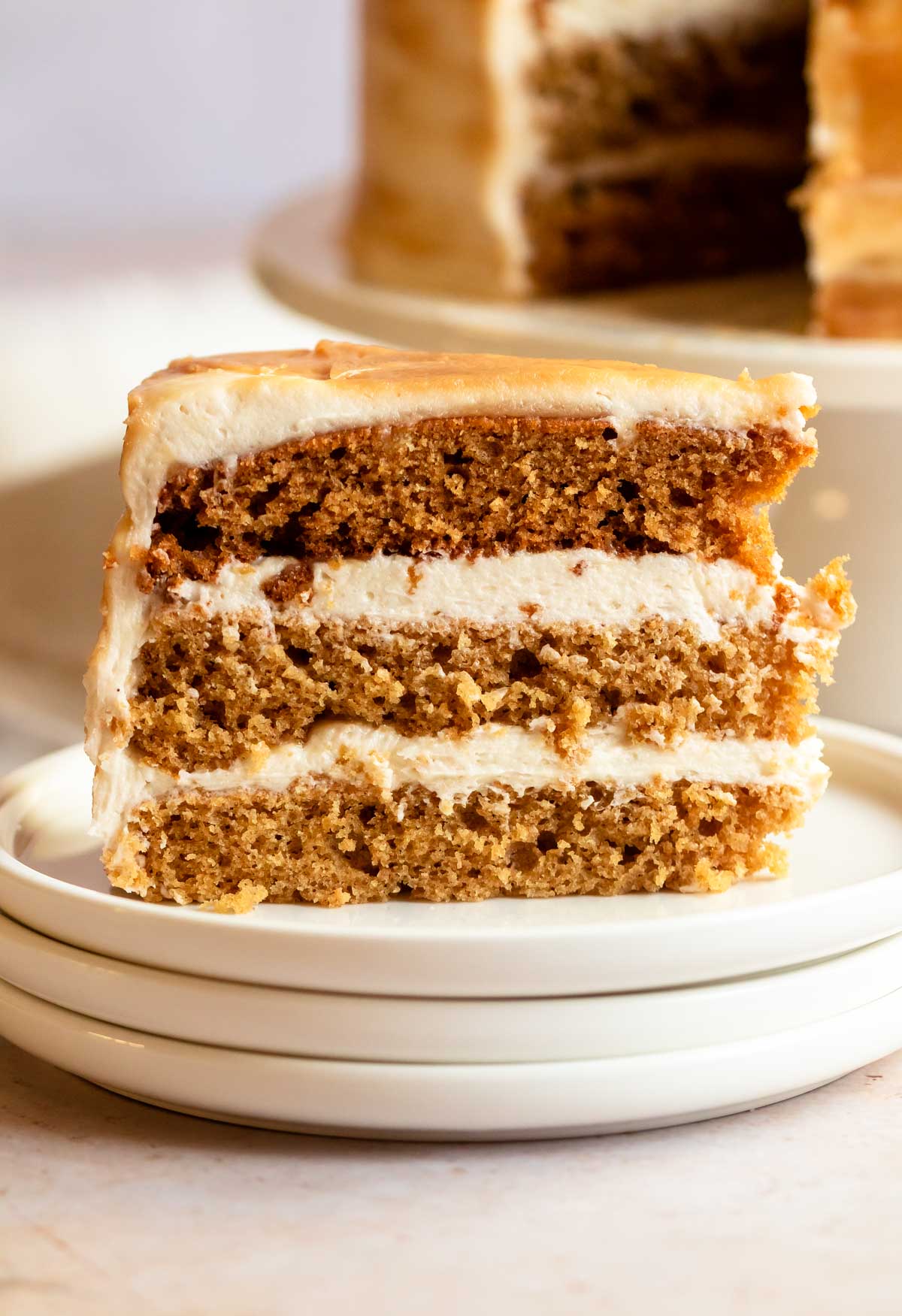 This Ferrero Rocher cake is made with three chocolate hazelnut cake layers, topped and frosted with hazelnut buttercream, and topped with chocolate ganache, and Ferrero rocher candy.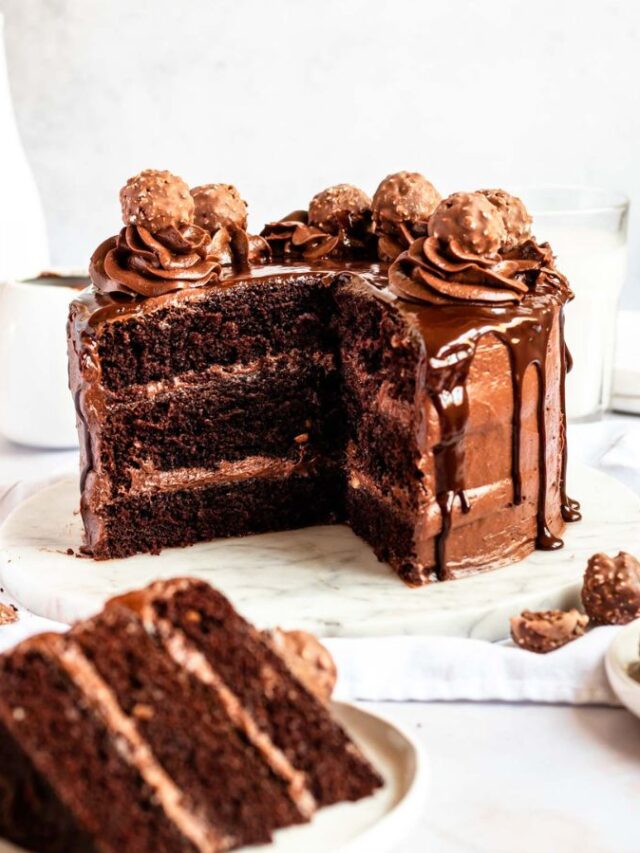 This incredible vanilla cake with strawberry filling is moist, tender, and full of strawberry flavor and is made with fresh strawberries!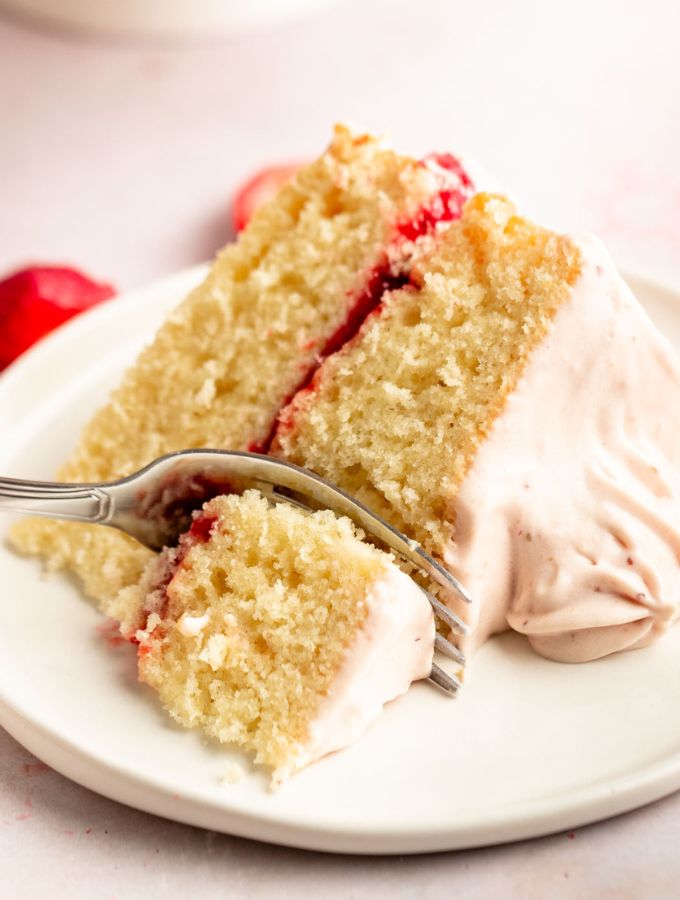 This cake is made with moist and fluffy oreo cake layers, filled and covered with oreo frosting, and topped with chocolate ganache, whipped cream, and Oreos!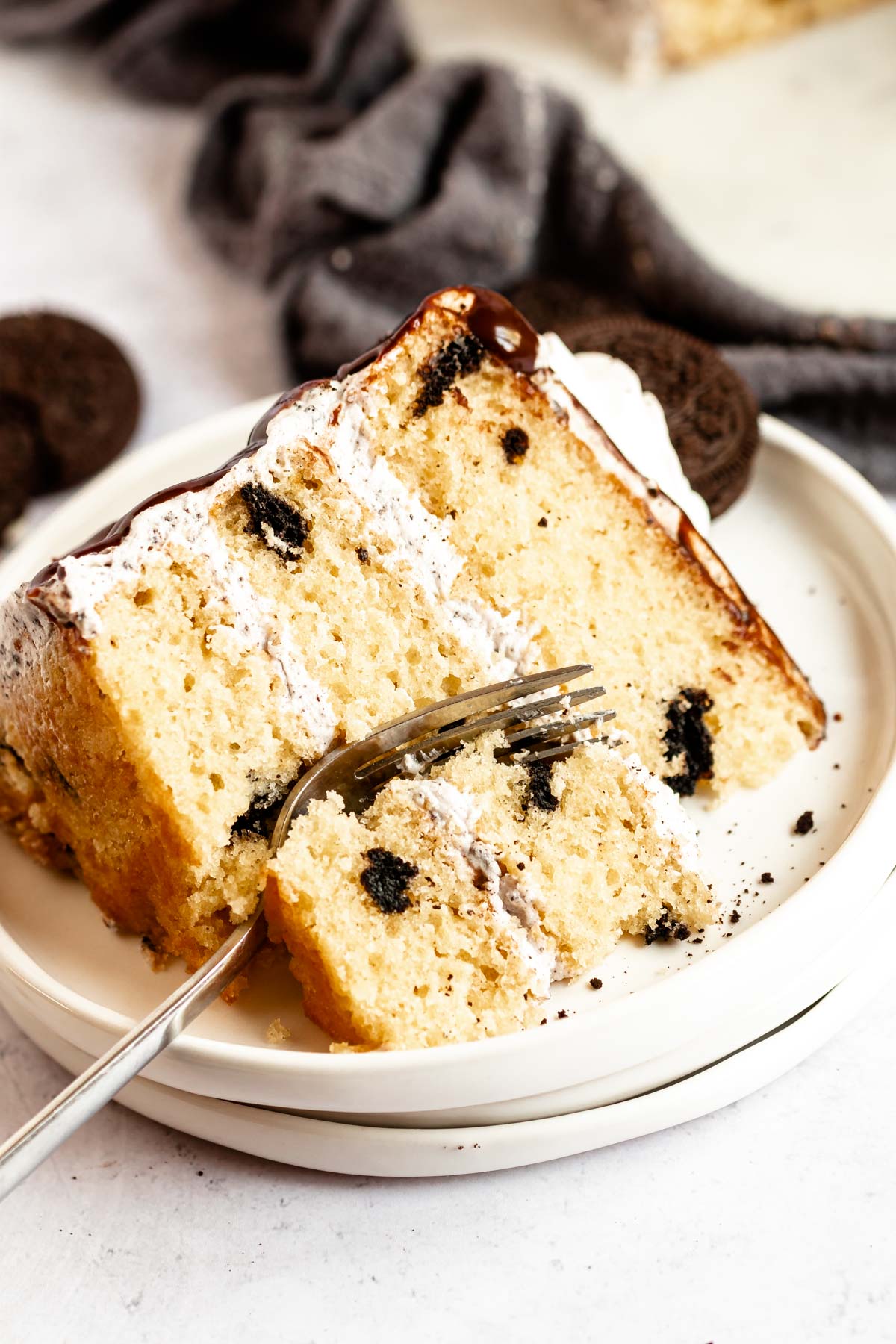 This incredible Nutella cake is made by making three chocolate Nutella cake layers, topped with Nutella buttercream, topped with chocolate ganache, and covered with toasted hazelnuts.
This lemon curd cake is made with two layers of moist lemon cake, filled with lemon curd, and frosted with lemon buttercream frosting.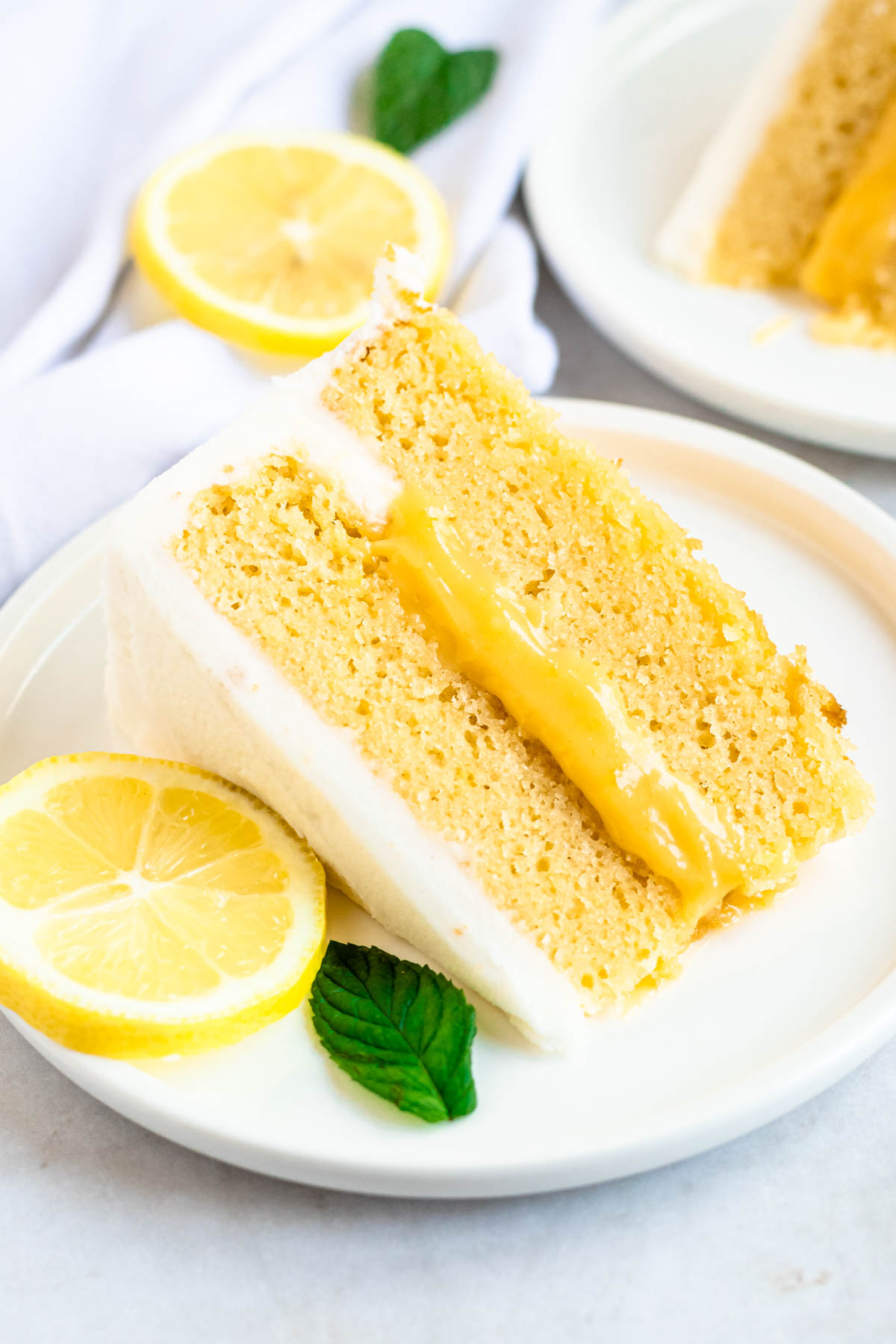 This triple chocolate cake is made with three layers of a moist chocolate cake, frosted with decadent chocolate buttercream, topped with chocolate ganache drip, and chocolate whipped cream.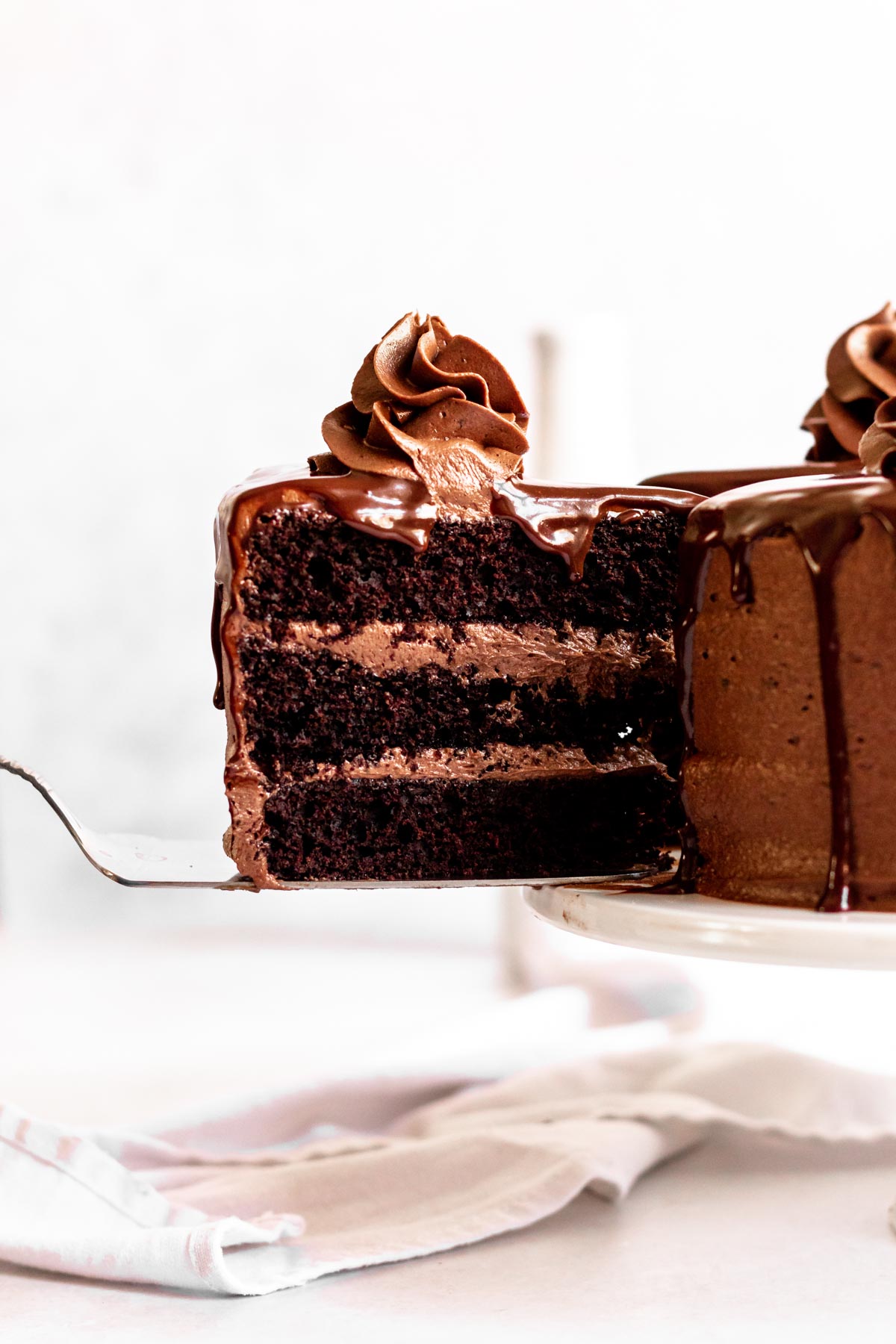 This 8 inch vanilla cake is made with 3 layers of tender, fluffy, and moist vanilla cake layers, topped and filled with a decadent vanilla buttercream that makes the perfect cake.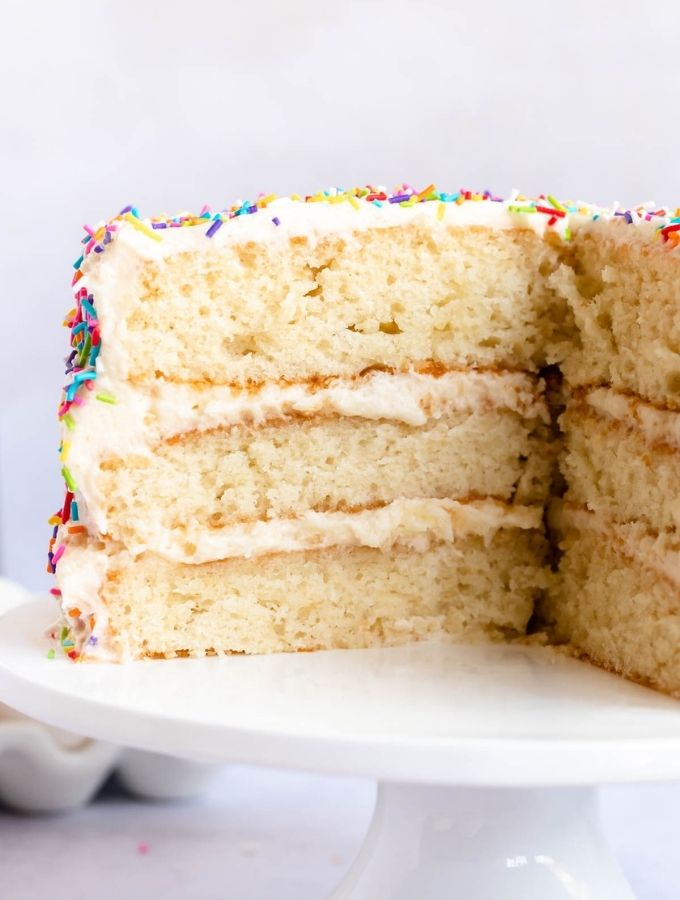 This chocolate chip cookie dough cake is made with chocolate chip vanilla cake, filled with edible cookie dough, covered with chocolate chip buttercream, topped with chocolate ganache, and more edible cookie dough!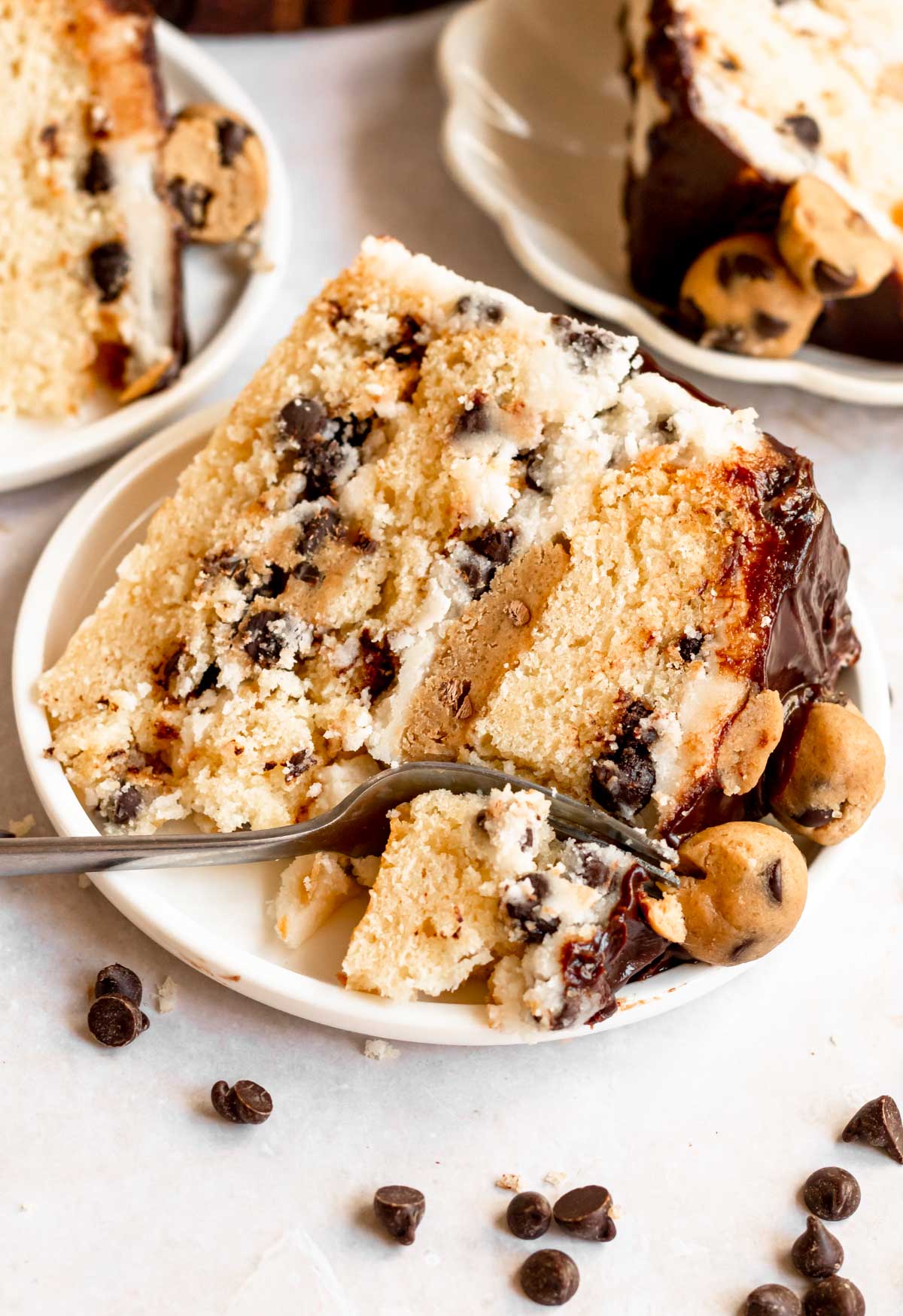 This super moist chocolate orange cake is made with fresh orange juice, orange zest, dutch cocoa powder, and topped with chocolate orange buttercream.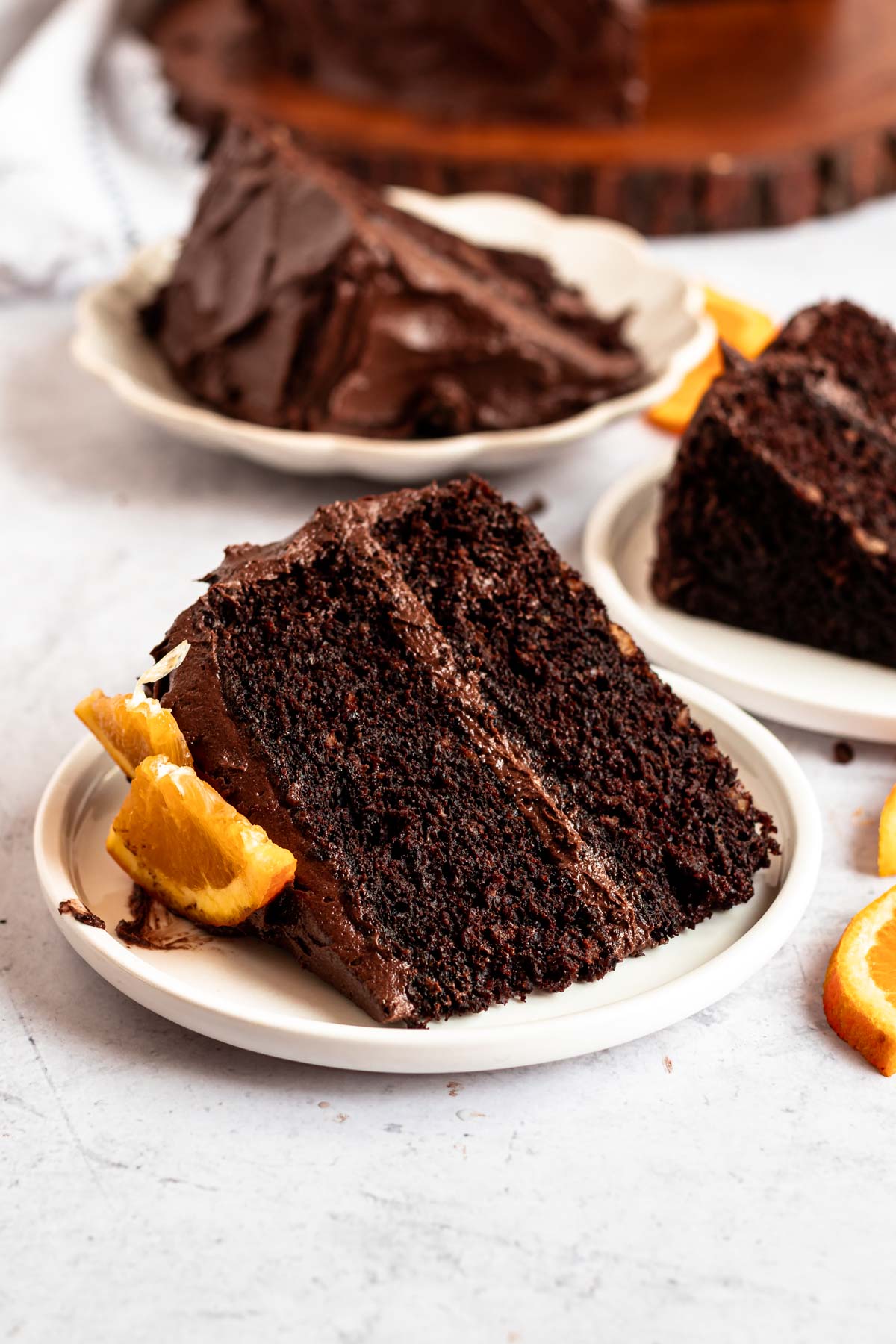 This lotus biscoff cake is a layer cake made with a soft biscoff cake, biscoff buttercream, filled with biscoff cookie crumbs, and topped with biscoff cookies.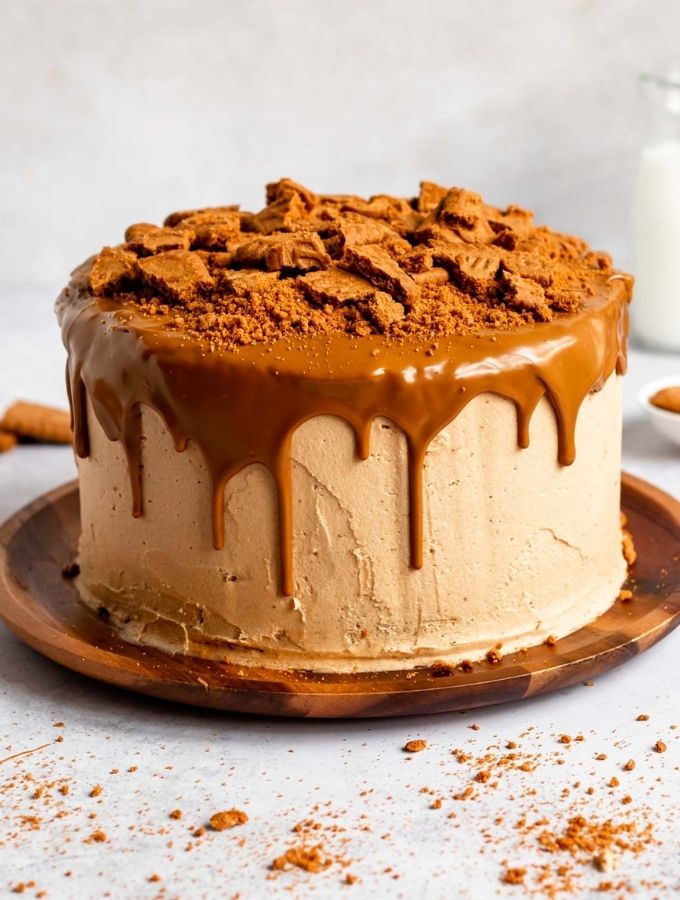 This carrot cake is moist, soft, and perfectly spiced, made with grated carrots, brown sugar, and fall spices, and topped with a cream cheese frosting.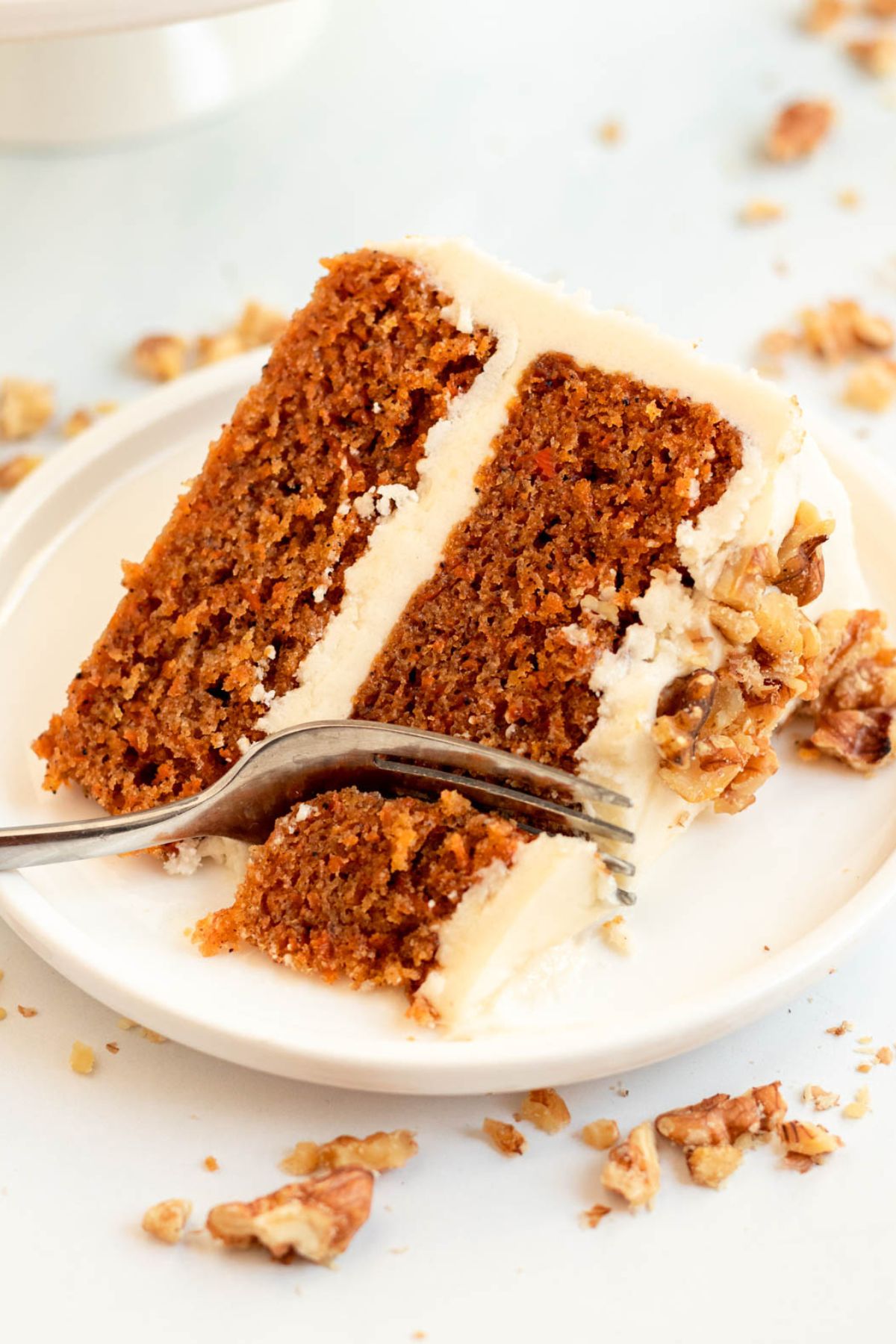 This decadent one bowl chocolate cake is made by making two simple cake layers with the easiest and most chocolaty chocolate frosting.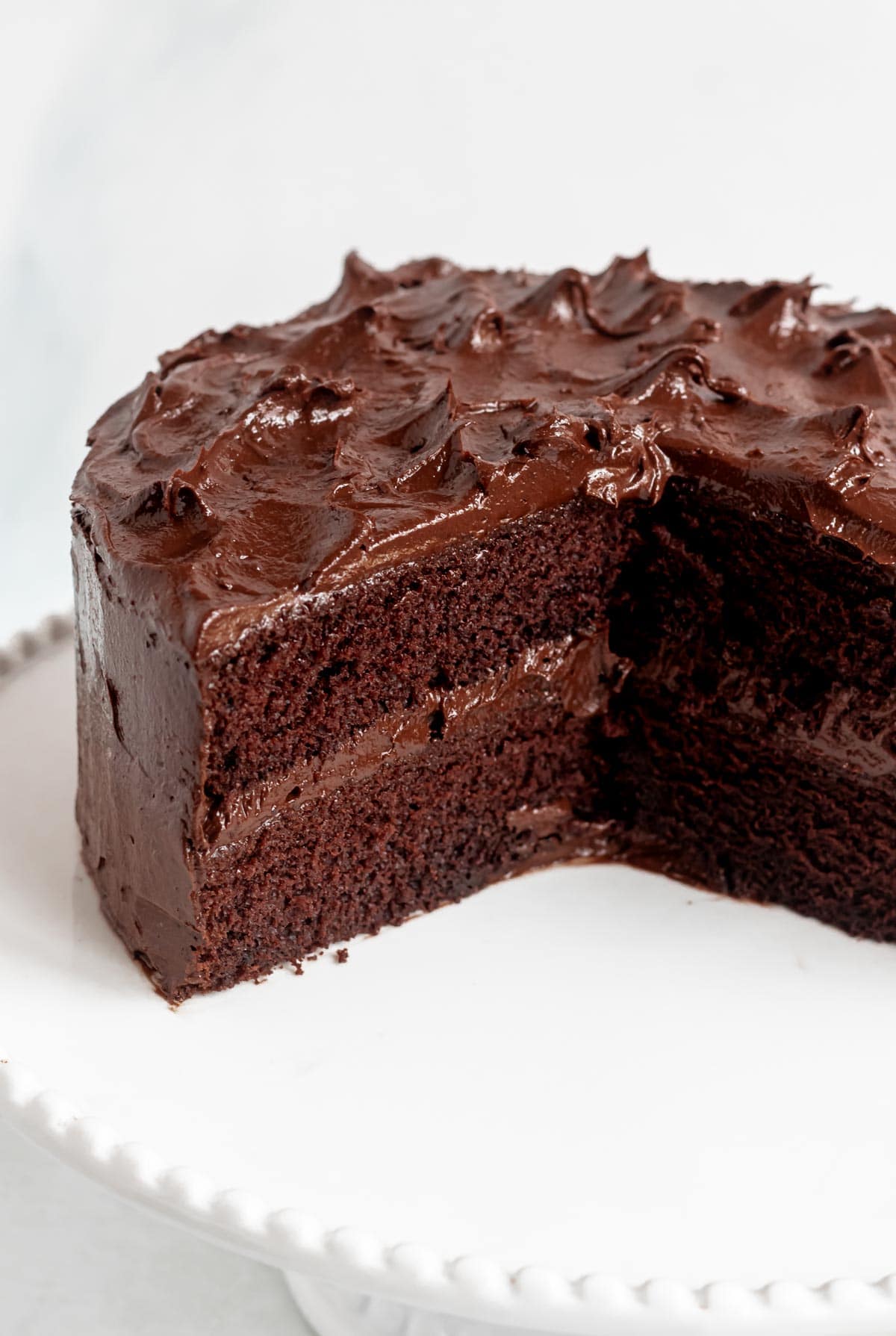 This black forest cake is made by layering moist chocolate cake layers with fresh cherries, cherry liquor, whipped cream, and topped with chocolate ganache.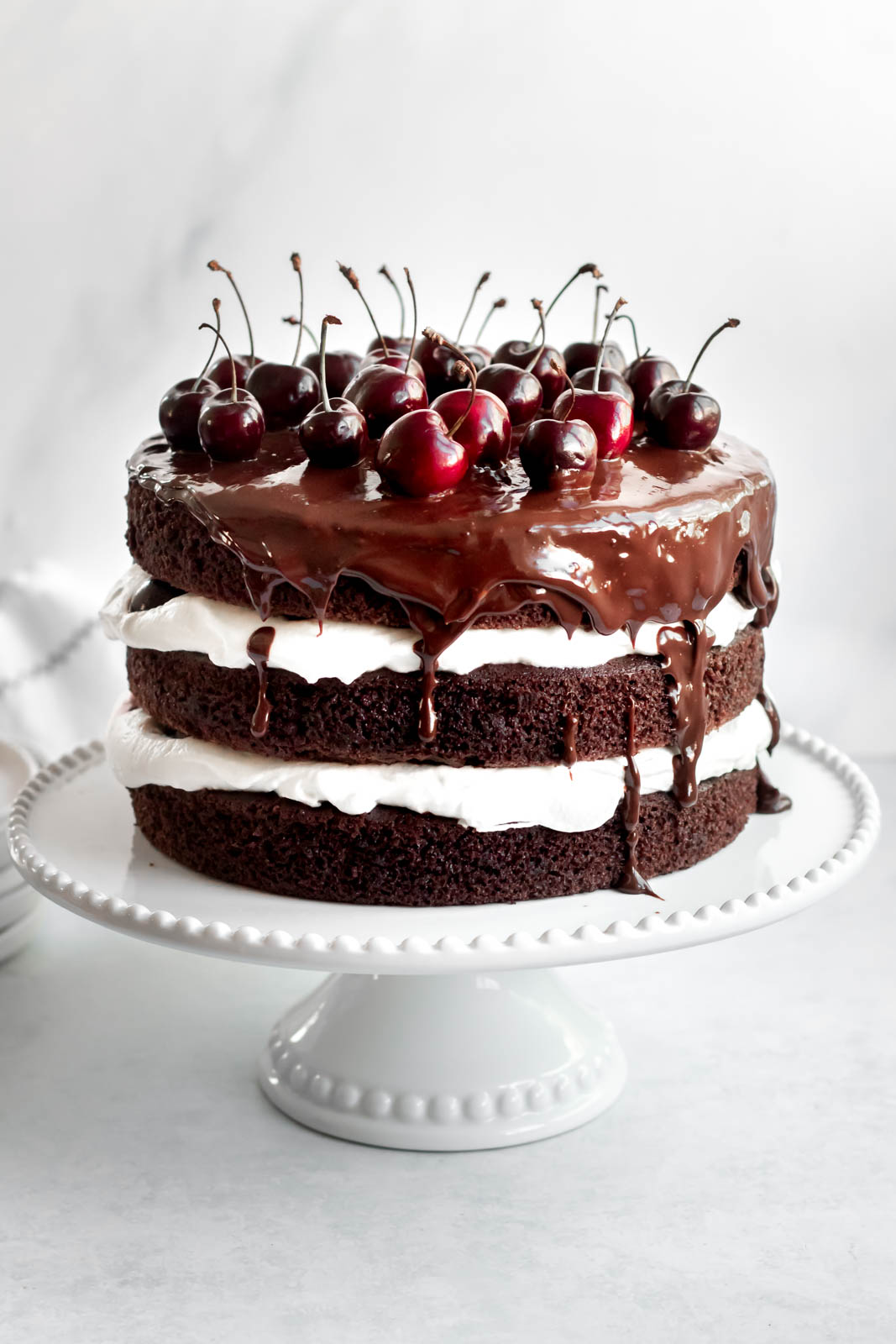 This strawberry jam cake is made with a moist and fluffy vanilla cake, filled with strawberry jam, whipped cream, and fresh strawberries, covered in vanilla buttercream, and topped with more fresh strawberries!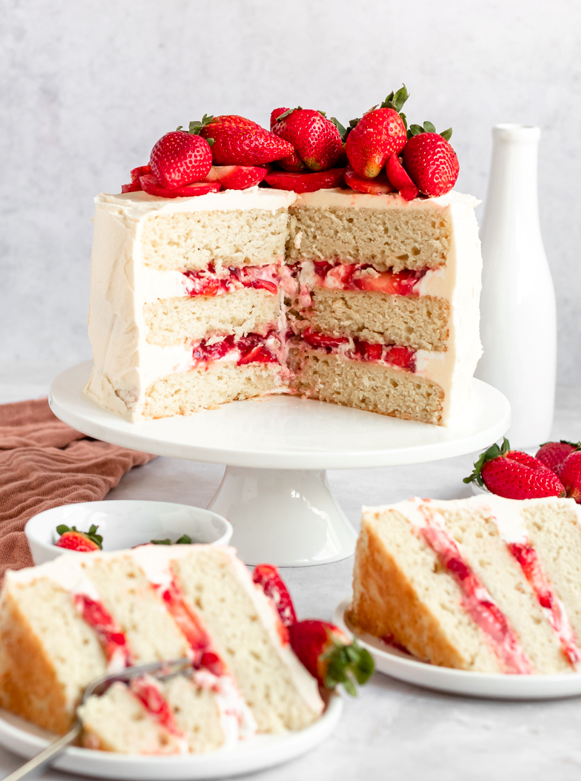 This oreo cookie cake is soft, and chewy on the inside, filled with oreos and gooey chocolate chips, and topped with freshly made whipped cream!
This crepe cake recipe is made by layering French crepes with whipped cream and topped with a delicious chocolate ganache. This cake is impressive, easy to make, and delicious.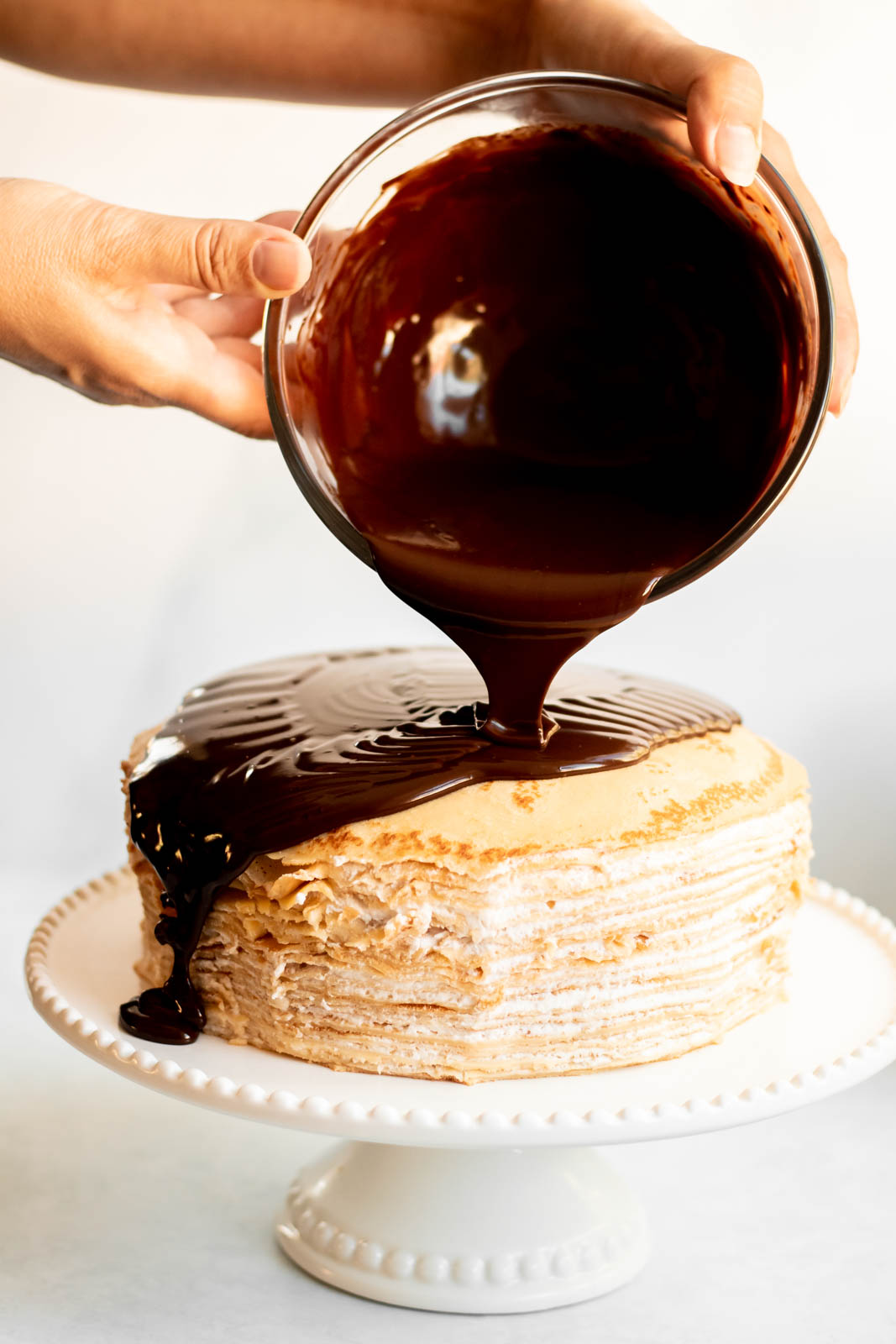 This S'mores Cake is an over the top decadent dessert with layers of moist chocolate cake, graham cracker crust, chocolate ganache, and homemade marshmallow filling, all surrounded by a luscious buttercream frosting.
This Blueberry Lemon Cake is an easy layer cake made with luscious lemon sour cream cake studded with fresh blueberries and topped with homemade cream cheese frosting. It is a decadent dessert perfect for any special occasion, birthday, or holiday!
This Rice Krispie cake is ideal as a birthday cake alternative or just an easy no-bake cake for any kind of celebration. You only need four ingredients: Rice Krispies, marshmallows, butter and food coloring.
A deliciously buttery, moist, and tender, melt-in-your-mouth Yellow Cake that puts all others including the box to shame! Make it for every birthday, simple Sunday supper or family gathering and enjoy with any frosting you deserve but my fave is this classic chocolate frosting!
Buttery vanilla layer cake filled to the brim with rainbow sprinkles and finished off with sweet vanilla frosting. The pictured cake is 9 inches; for thicker cakes, use 8-inch pans.
How to Make a Bunny Cake - an easy recipe to bake and decorate that is delicious and will wow your guests and family at Easter or a bunny party!
This Airplane Cake is made from a simple vanilla cake recipe with buttercream frosting. It's perfect for a baby shower or airplane-themed birthday party!
Cotton Candy Cake – A light and fluffy, cotton candy-flavored cake that will make you think you're at the summer state fair.
This small vanilla cake recipe bakes up incredibly soft, stays moist for days, and is perfect for any celebratory occasion!
The most adorable Korean lunchbox cake made with vanilla sponge, cream cheese frosting and jam filling. These cute mini cakes are ideal for single servings and served in a takeout box. Perfect for any special occasion!
A truly beautiful combination of smooth chantilly frosting layered between light and moist vanilla cake with juicy fresh berries creates the epitome of a show-stopping dessert.
Here's one of my favorite childhood cereals in cake form. My version of Lucky Charms Layer Cake has three moist and fluffy layers of Lucky Charms cake, filled with marshmallow filling.
This Pink Champagne Cake is the perfect way to celebrate any occasion or holiday! A champagne infused cake with a classic vanilla buttercream.
This matcha cake recipe with creamy cream cheese frosting and delicate matcha pastry cream filling is the perfect dessert to make for any occasion. It is the ultimate indulgence that you won't regret making at home.
This Chocolate Champagne Cake has super chocolatey champagne cake with champagne Italian meringue buttercream and dark chocolate ganache! For your next celebration, or anytime!
Learn how to decorate an Elmo cake, an adorable Sesame Street-themed birthday cake! I love this method because it's relatively easy, even if you're a cake-decorating beginner.
This is the perfect cake for a Cookie Monster birthday party or smash cake. This is a chocolate layer cake with mascarpone whipped cream that has been died blue.
This is the best cake I've ever made and I never thought I'd say this about golden oreo. This golden oreo cake was so delicious and moist, it was the perfect birthday cake.
Coconut cake is one of those cakes I didn't learn to love until later on in life, now I'm obsessed. I'm also obsessed with dulce de leche and that combination resulted in this recipe for coconut dulce de leche cake.
This three-layer Lemon Blackberry Cake is moist, fresh and delicious. It's layered with lemon cream cheese frosting and filled and topped with fresh blackberries!
The most delicious, from-scratch, white cake recipe is used to create this perfect Coconut Cake! Soft, moist crumb with a cream cheese coconut frosting!
Learn how to make a Barbie Cake or Princess Doll Cake. These classic Barbie dress cakes are so fun to make. The flower design is one of the easier designs, and that is what I show in this recipe.
The BEST Red Velvet Cake recipe ever! Ultra moist, buttery, tender, and soft cake with the most perfect red velvet flavor. Topped with easy cream cheese frosting.
Transform your favorite breakfast cereal into this delicious Froot Loops Cake! Vanilla cake layers infused with cereal milk.
This homemade Yellow Cake with Chocolate Frosting is a fluffy yellow cake recipe from scratch topped with a rich and creamy chocolate buttercream frosting.
Homemade ice cream cake has layers of chocolate cake, cookie ice cream, fudge sauce and crushed Oreos. It's simple and inexpensive to make!
This peanut butter cake is the perfect recipe for true peanut butter lovers! With layers of moist and tender cake that's infused with peanut butter and creamy peanut butter frosting - it's surprisingly not too sweet and has the most delicious peanut butter flavor.
Three layers of lime cake, filled with lime curd and graham cracker crumbs, and frosted with lime flavored Swiss meringue buttercream!
Expert Tips
Use room temperature ingredients. It is important that you use room-temperature ingredients like eggs and milk. This step ensures that your mixture mixes into a homogenous mixture and bakes perfectly. you don't want to place cold batter into the oven.
Don't overmix the batter, you don't want to develop the gluten in the flour. This step ensures you have moist cake and not dense and dry cake.
Use cake strips! Cake strips give you even and perfectly baked cake layers. Click here for the Amazon link.
Measure your flour correctly! When measuring your flour, avoid scooping it with a measuring cup. Instead, stir the flour with a spoon to create as many air pockets as possible, and spoon it into your measuring cup. Finally, level it with a back of a knife.
Add some of your favorite add-ins! Make this recipe your own and add your favorite cake add-ins: chocolate chips, chopped walnuts, chopped pecans, chocolate chunks, banana slices, chopped fruit, and more! Be creative!
Be patient! I know it's extremely tempting to eat cake as it is pulled out of the oven, but let the cake cool for at least 1 hour so it will be firmer and won't crumble up.
Birthday Cake Ideas Faq's
More cake recipes
If you liked this post:
Share/pin this recipe to Pinterest.
Leave a comment down below!
📖 Recipe