These 34+ cake filling recipes add layers of flavor and texture to your classic cakes, making them even more irresistible.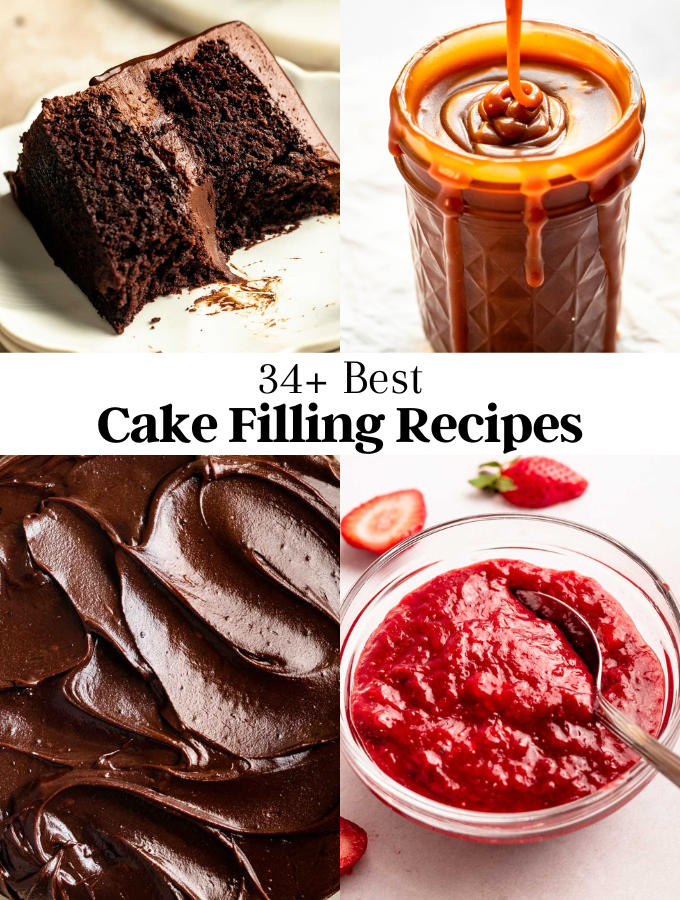 Jump to:
This salted caramel sauce recipe is super easy to make, made with a few ingredients and one secret ingredient to make this recipe foolproof.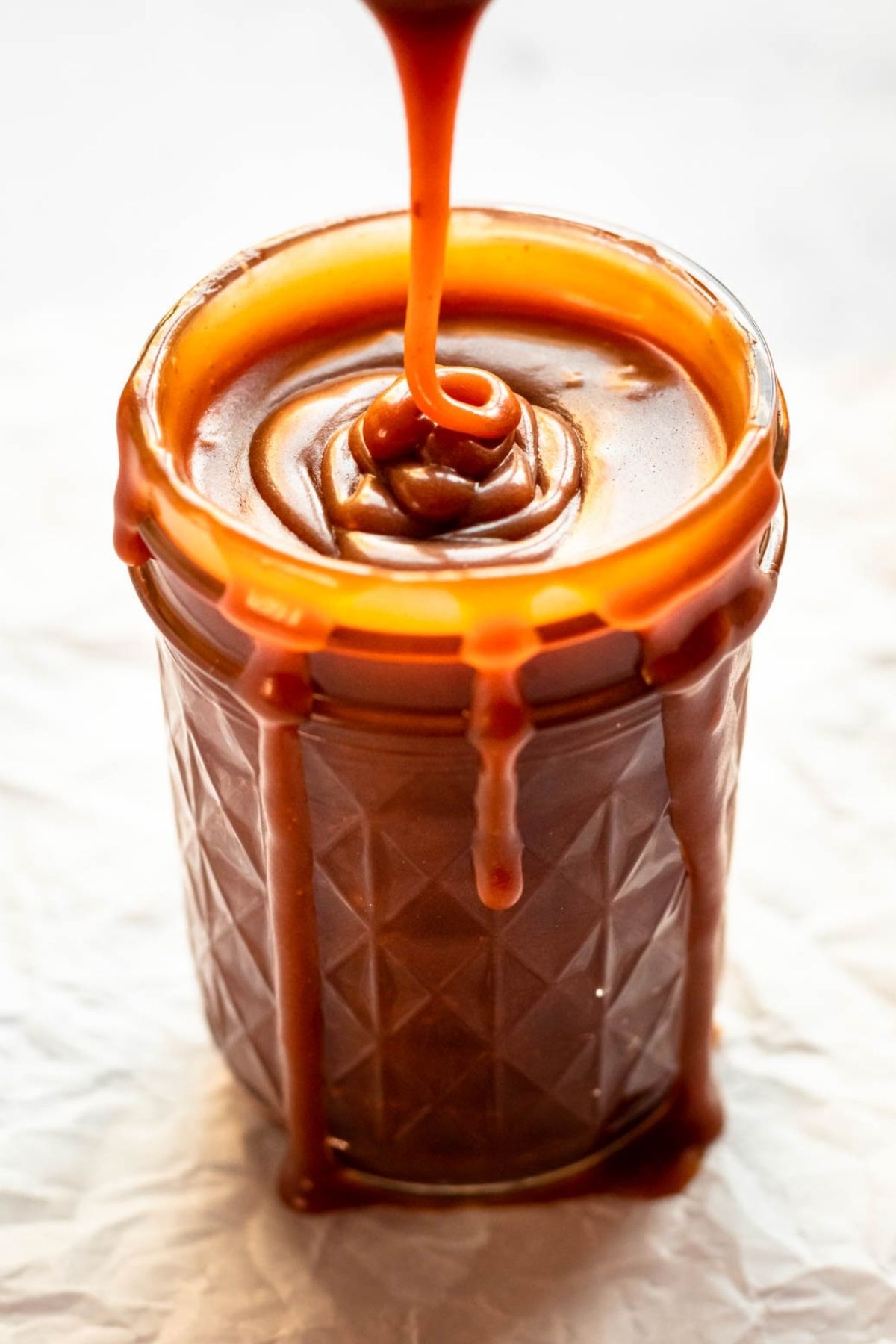 This easy strawberry compote can be made with fresh or frozen strawberries, takes 20 minutes from start to finish, and is a perfect way to use up ripe strawberries!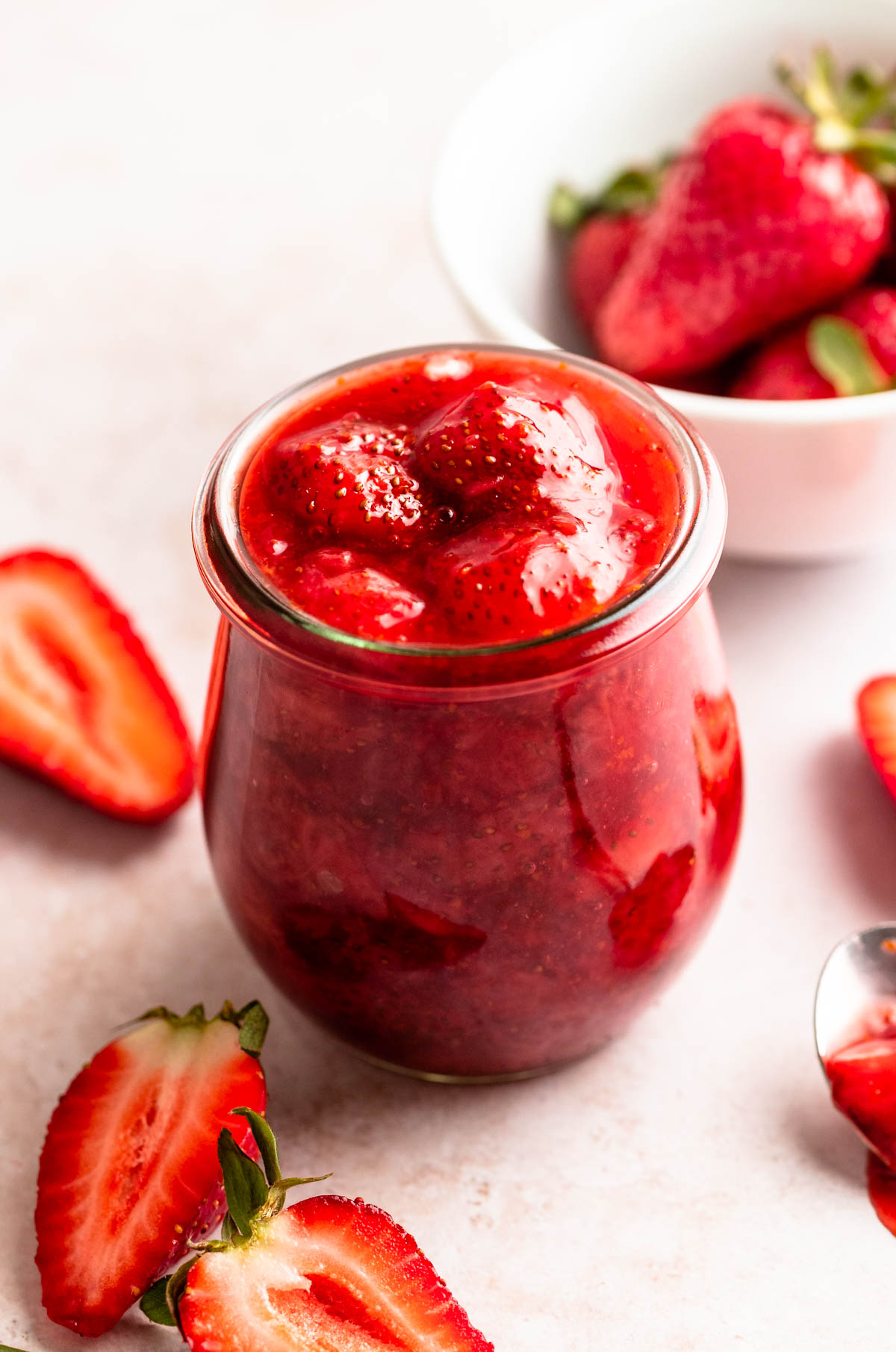 This incredibly delicious, creamy, and silky smooth Nutella buttercream frosting is made with ½ cup of Nutella in it and tastes amazing.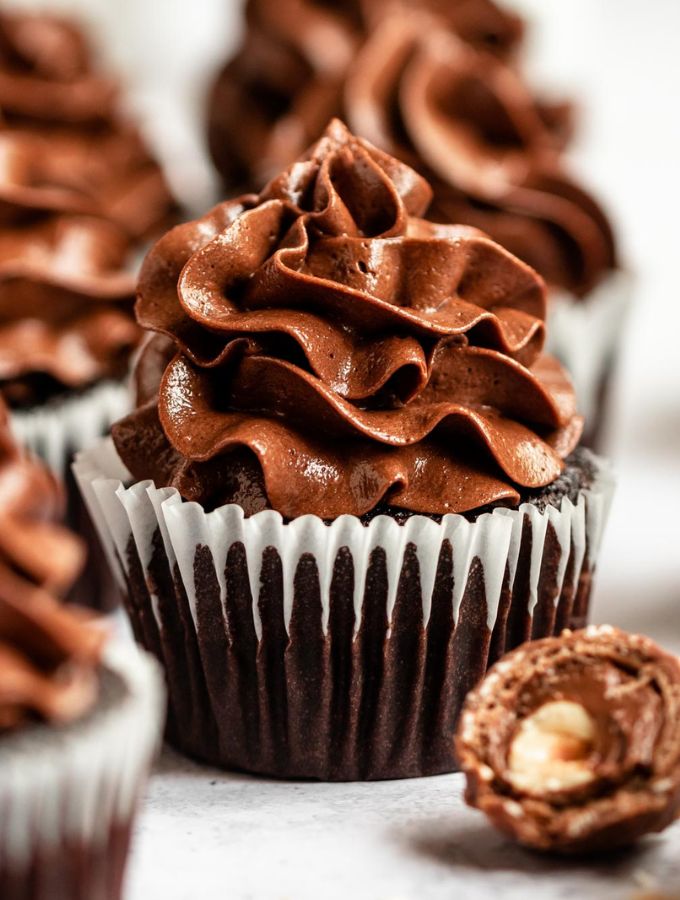 This glossy chocolate fudge frosting is silky and rich in chocolate flavor and is the most delicious chocolate frosting ever made!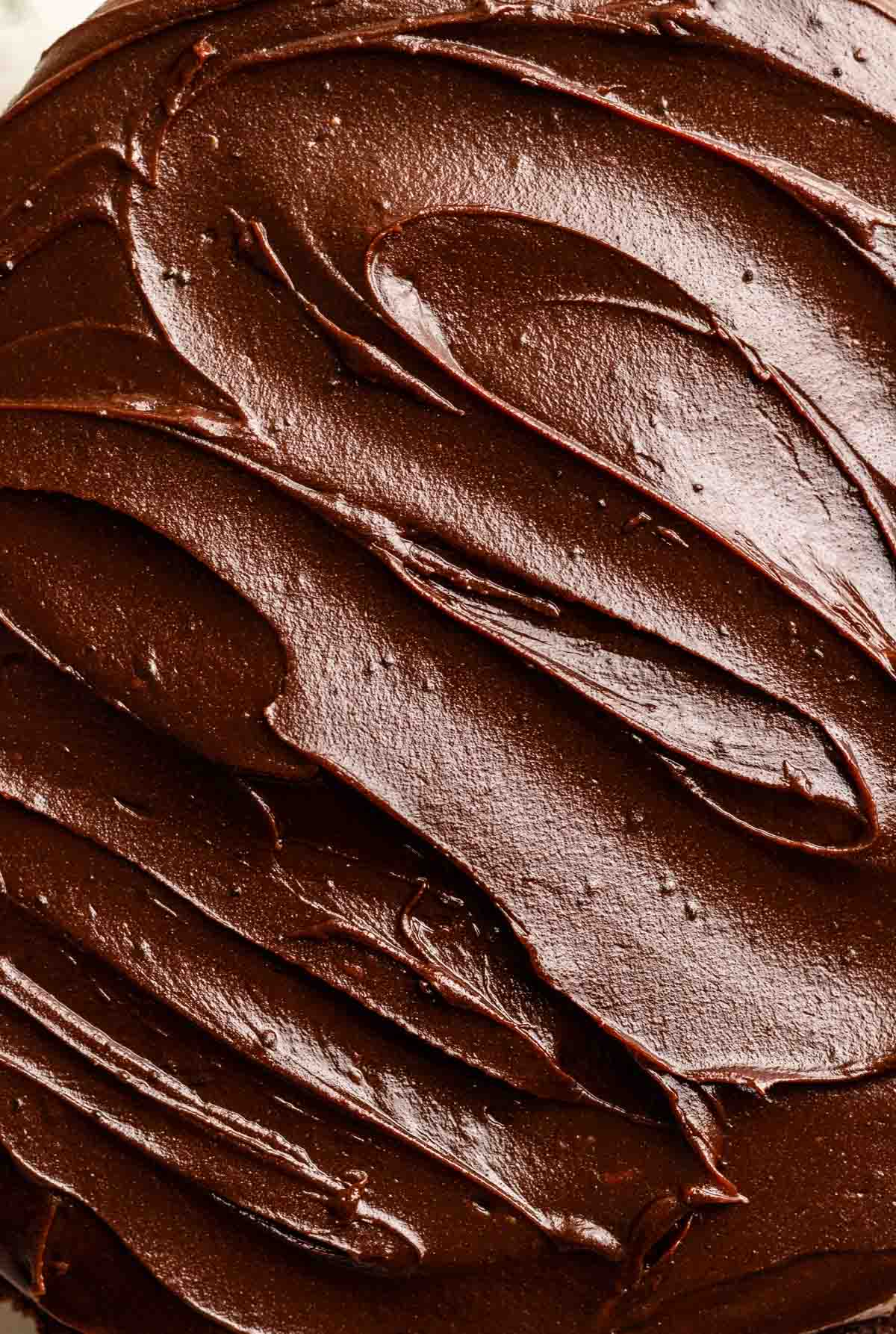 This caramel pecan topping or filling is a delicious way to fill cakes. Use the recipe from my delicious caramel pecan cheesecake.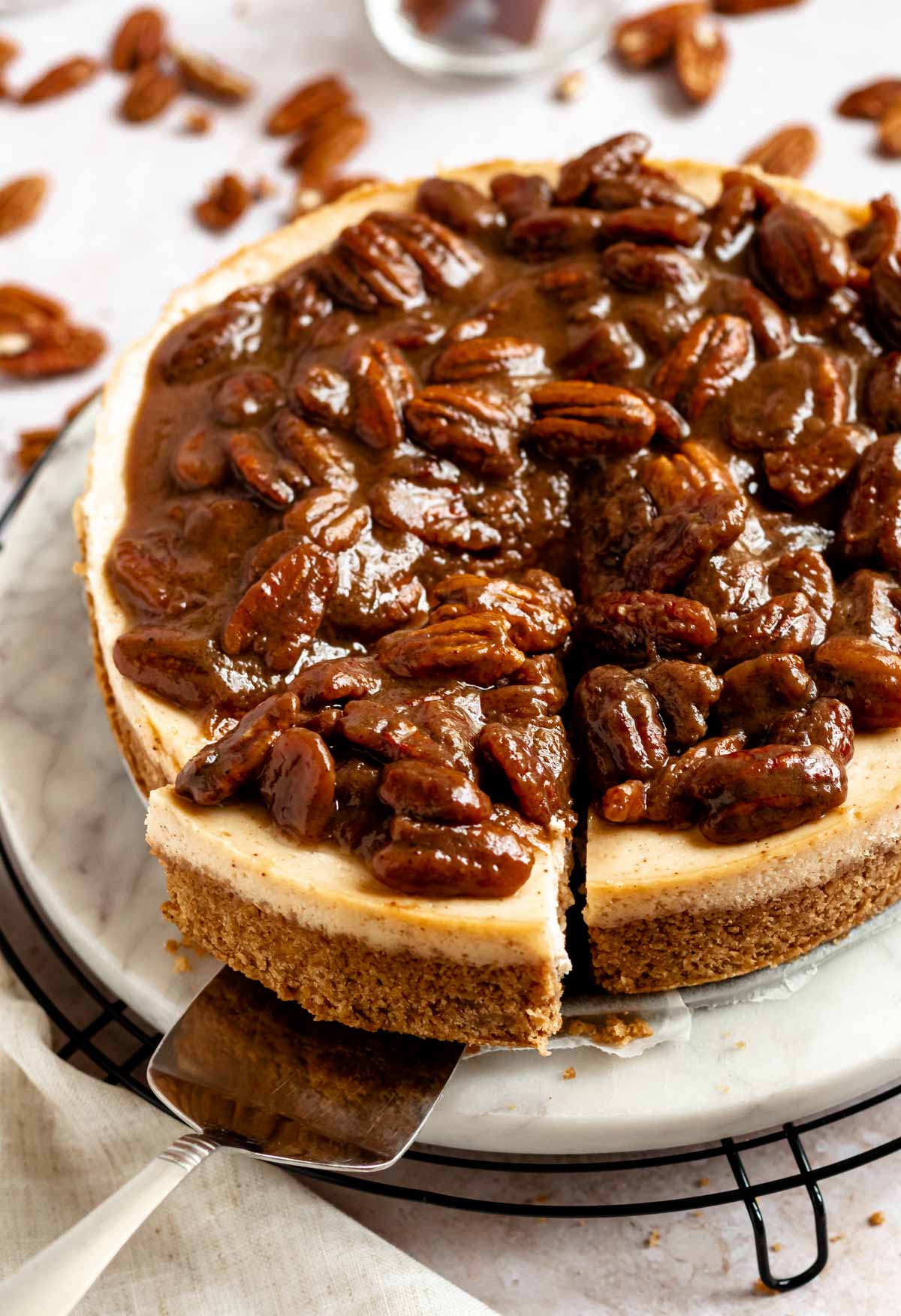 This mascarpone whipped cream is the perfect not-too-sweet and stable frosting that goes perfectly on everything!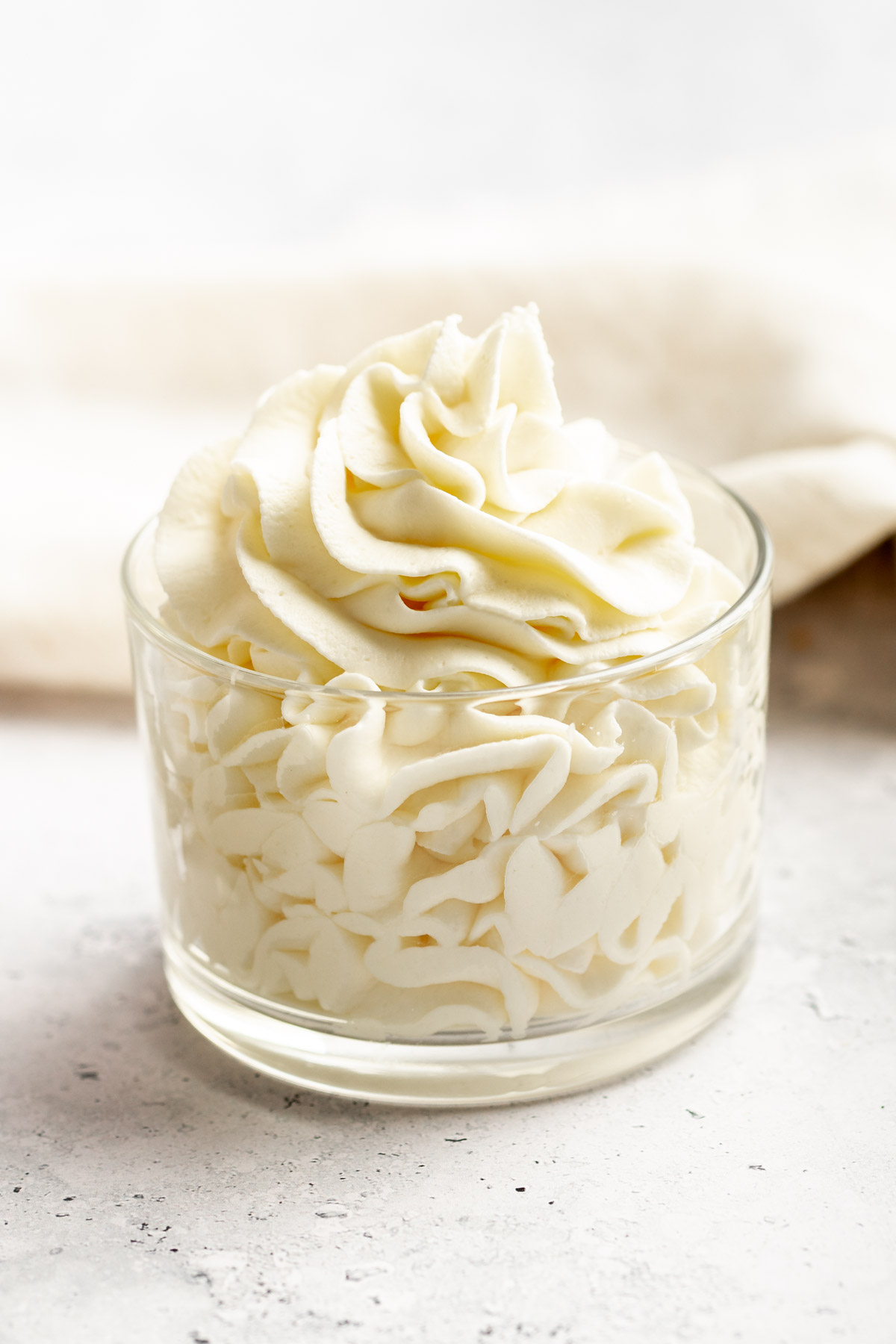 It is quick and stabilized and can be used for filling cakes. It is a light and delicious option that you are going to love!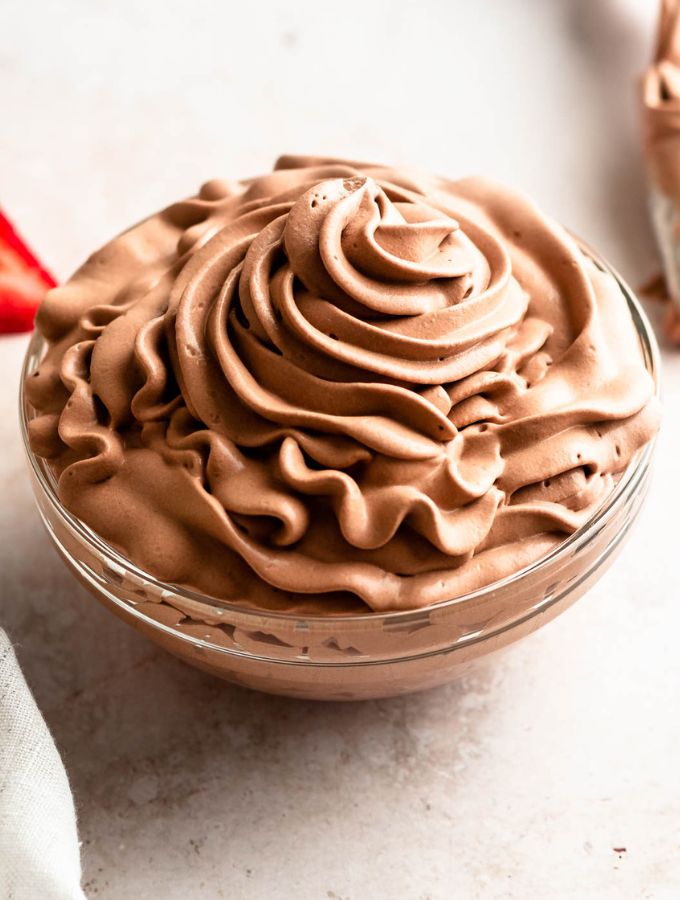 This homemade Oreo whipped cream is made with finely chopped Oreos and is great for piping and filling cakes.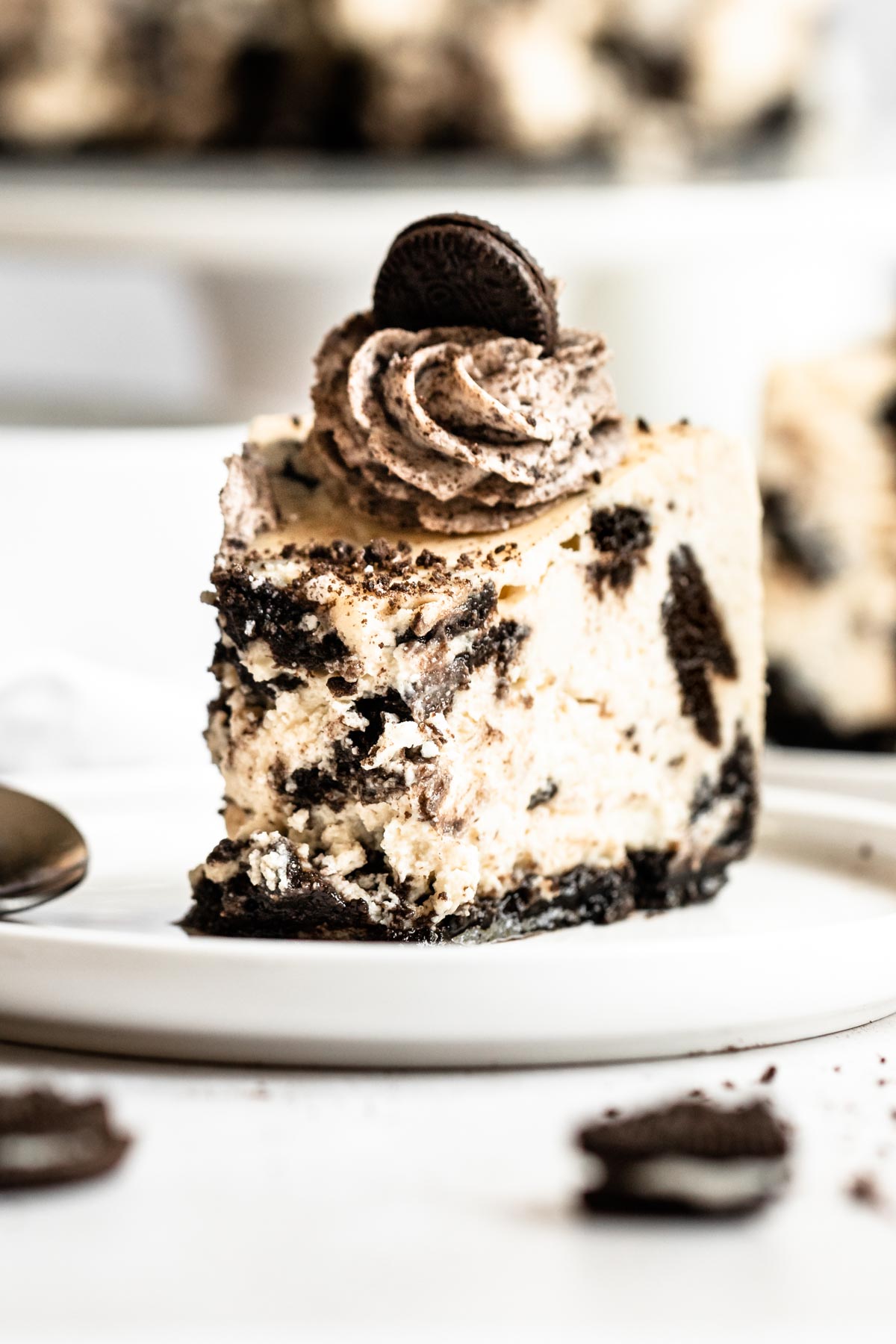 Making homemade whipped cream is super easy and also super delicious. Make this whipped cream and fill your cake of choice. Use the recipe from my oreo cake (jump to the recipe).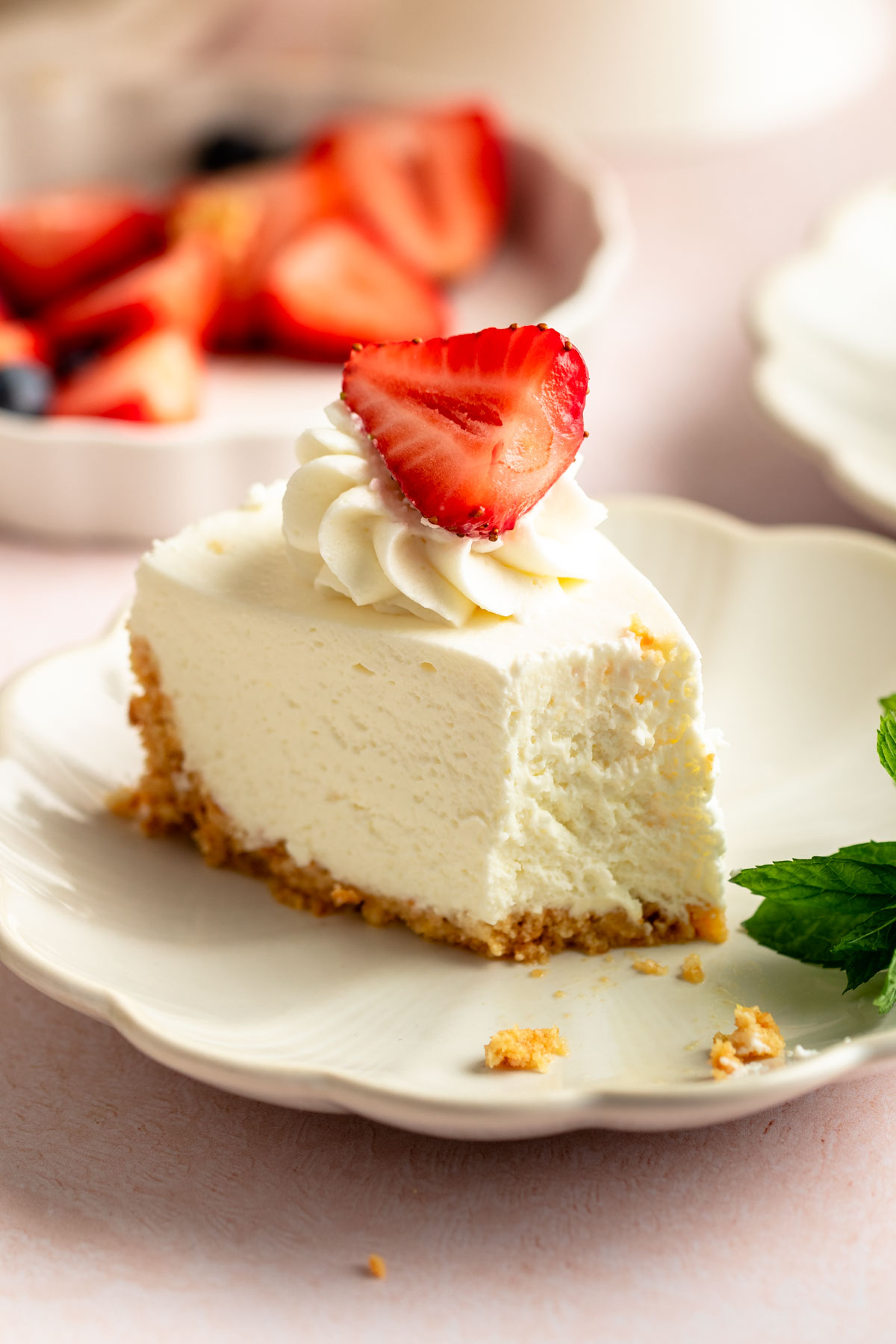 This Oreo buttercream frosting is so good you will want to eat it with a spoon! It is an amazing recipe for filling cakes, and is what I used to create my oreo cake!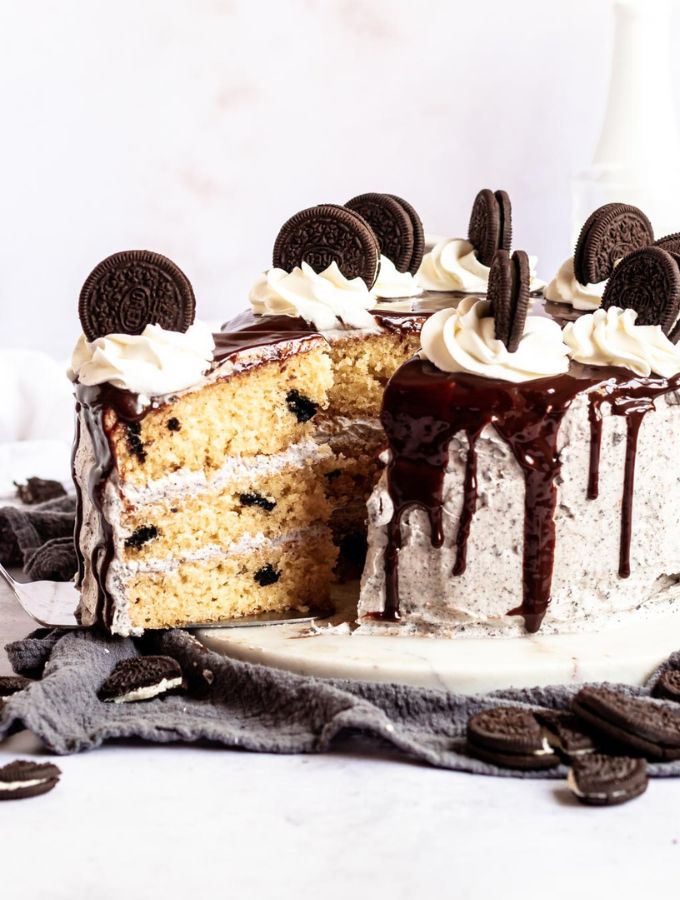 Make a simple 2 ingredient chocolate ganache and let it cool until it thickens as I did in my chocolate ganache cake. You will need a 1:1 ratio of heavy cream and dark chocolate. I recommend making this with 100 g of heavy cream and 100 g of dark chocolate.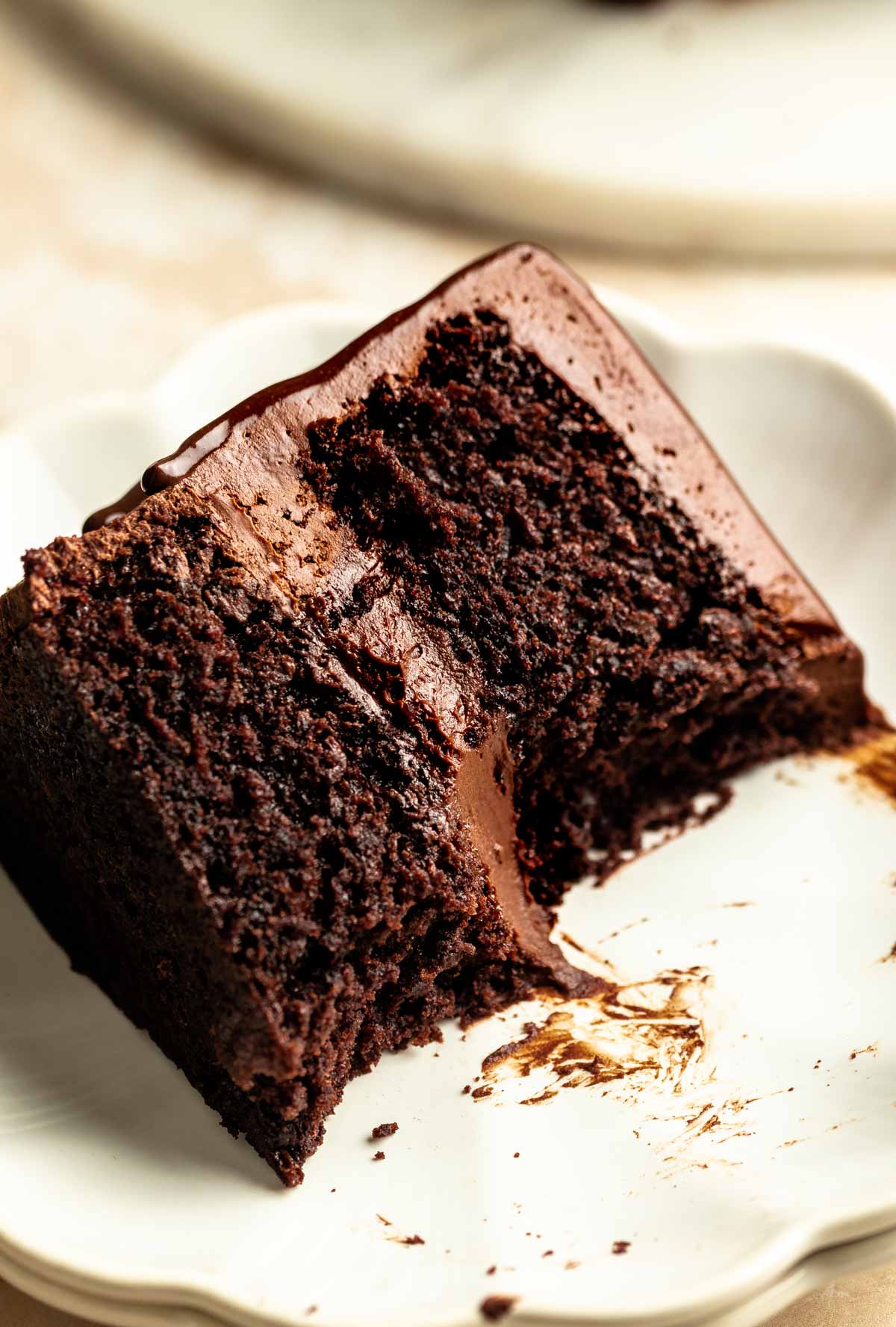 Another classic and delicious cake filling is pastry cream. You can use the recipe from my mini fruit tarts.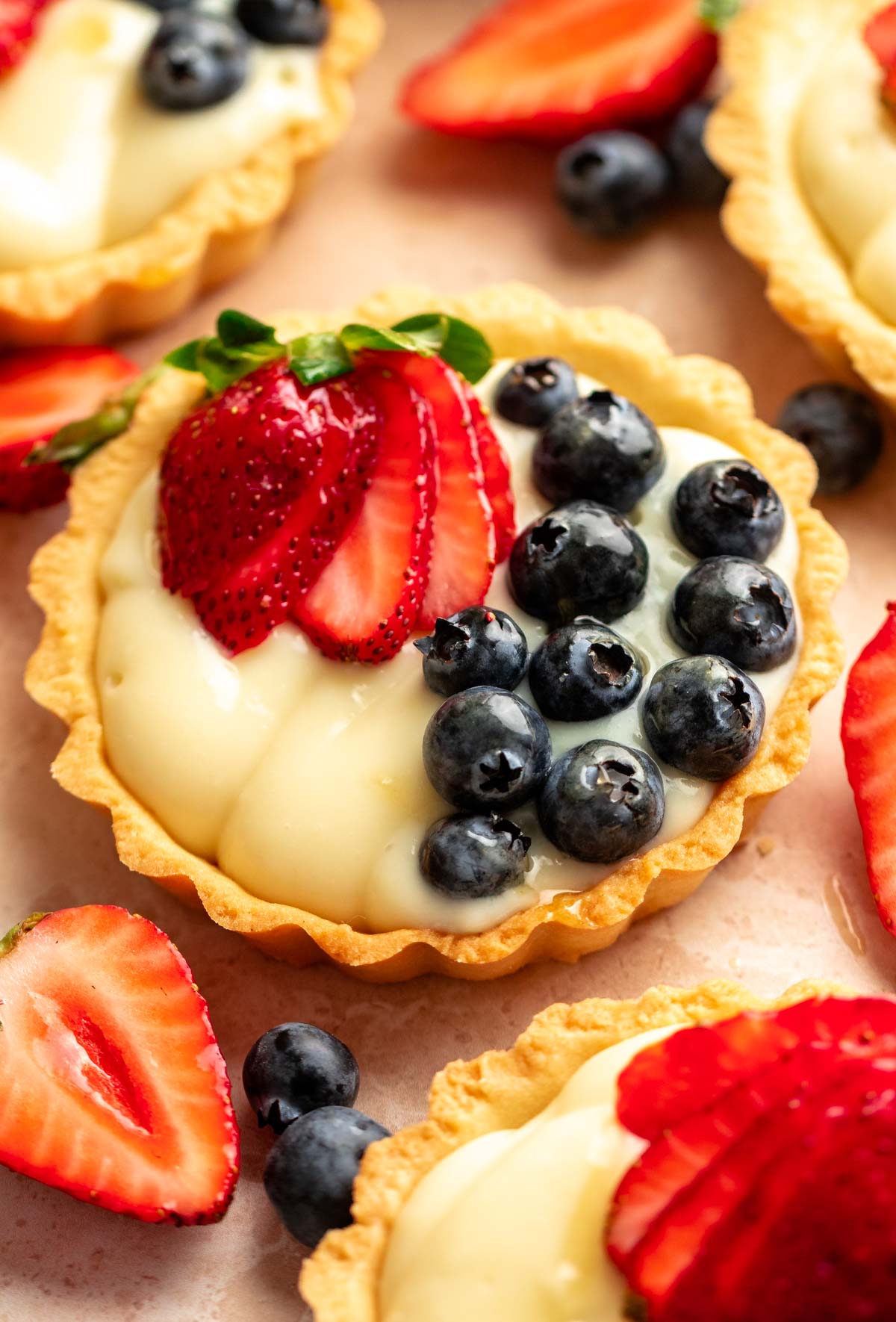 Make ermine frosting from my ding dong cake recipe. Ermine frosting is a lighter and not-too-sweet frosting that is made with flour! It is super easy to make and super delish.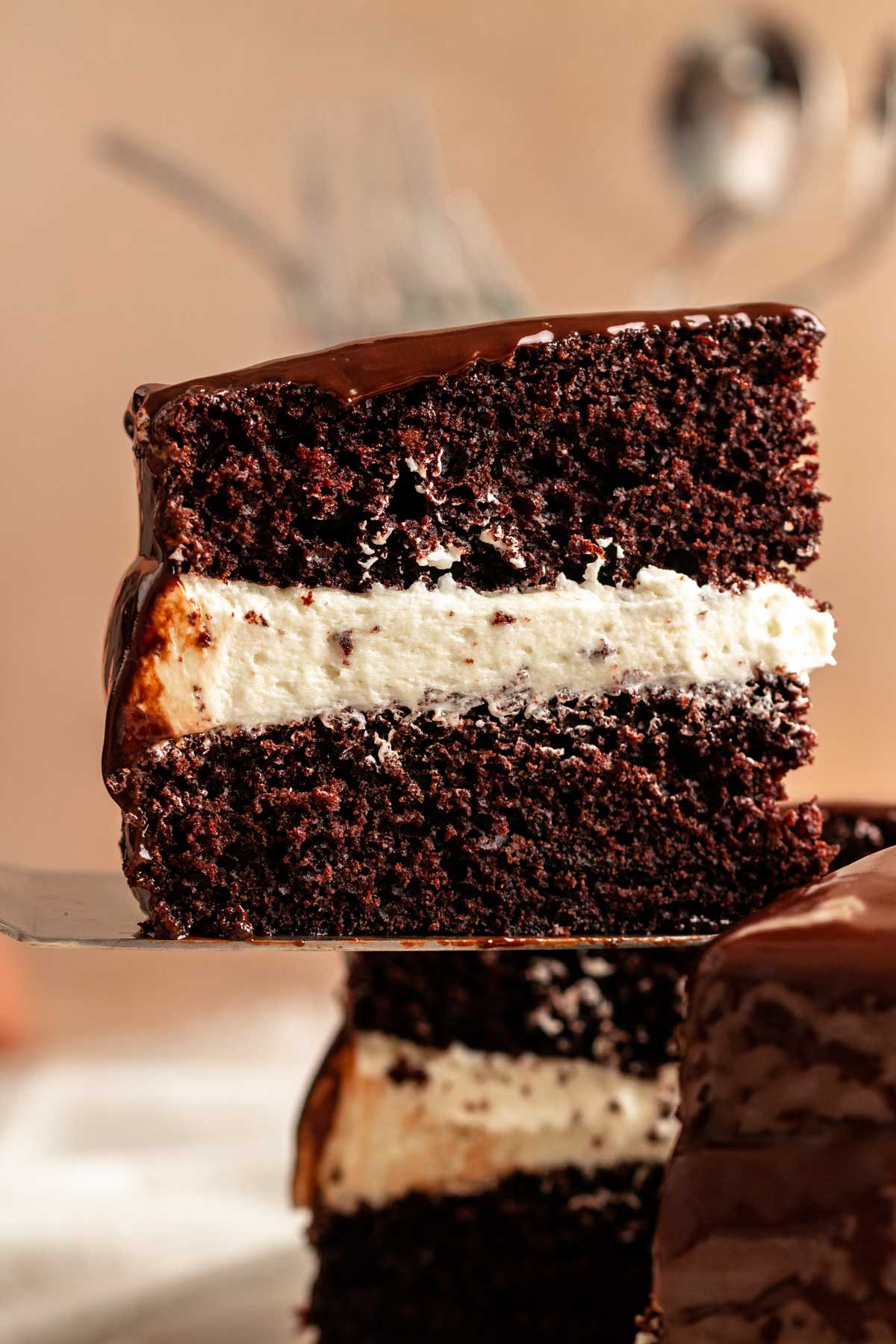 This easy strawberry cake filling is made with fresh juicy strawberries, uses only 4 ingredients, and comes together in 20 minutes!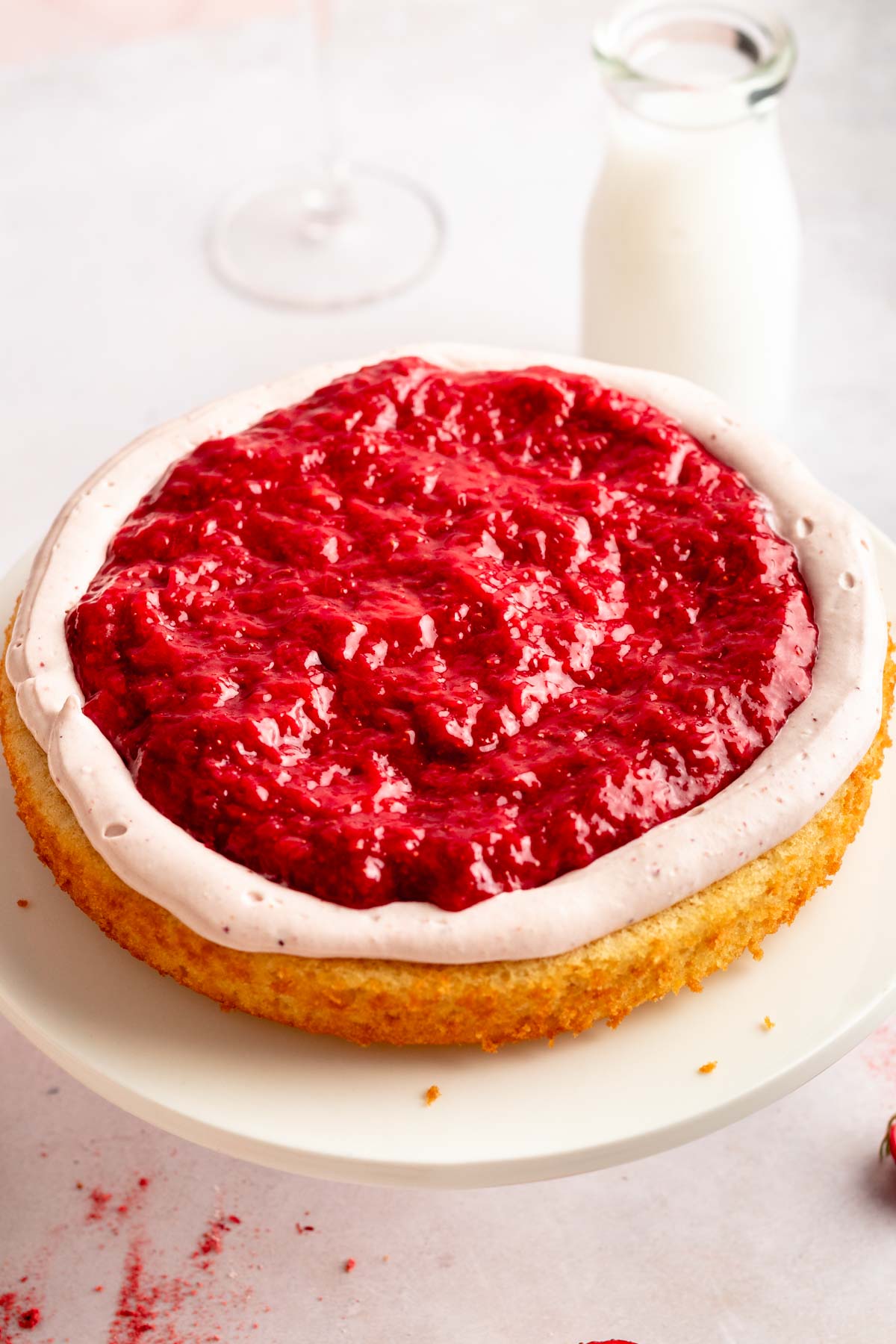 This peanut butter and caramel frosting is such a delicious way to fill cakes and frost cakes! I used it for my Snickers cake and everyone loved it!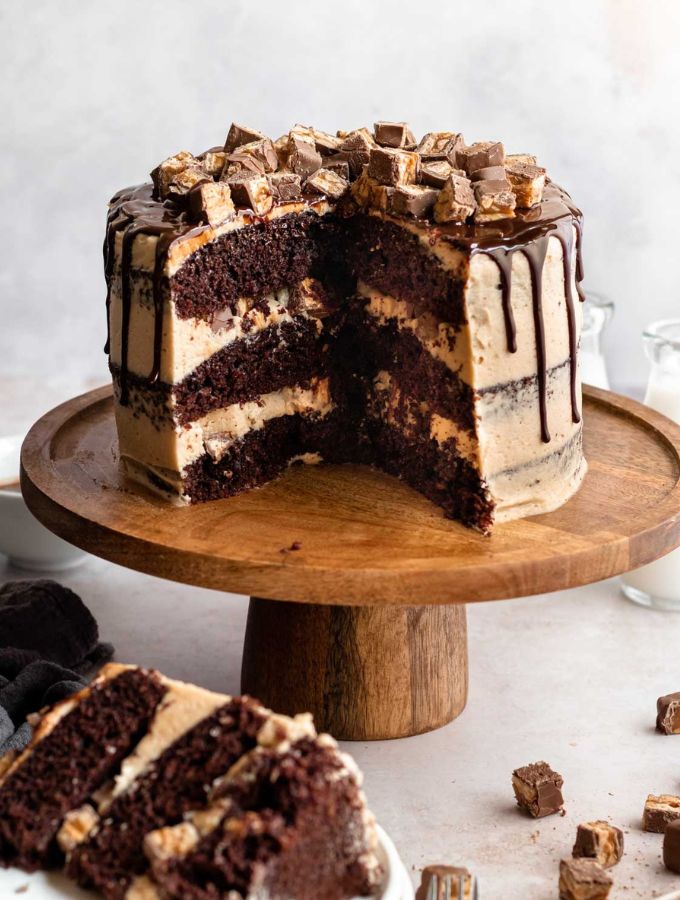 This pistachio buttercream frosting is made with real pistachio paste and is full of pistachio flavor. Use the recipe from my pistachio cake recipe.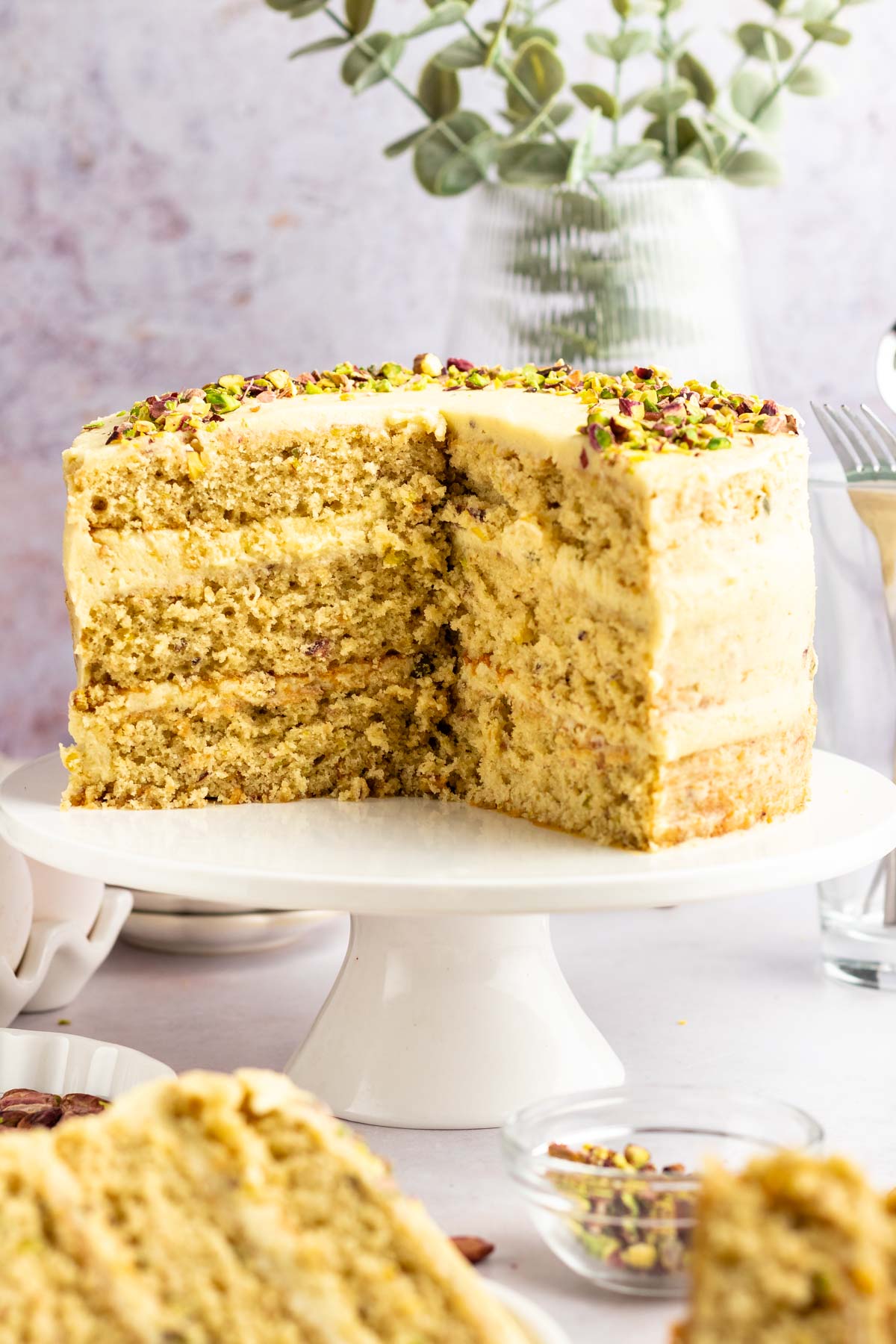 Cream cheese frosting is a classic and delicious way to fill cakes. Use this easy recipe from my pumpkin cupcakes recipe.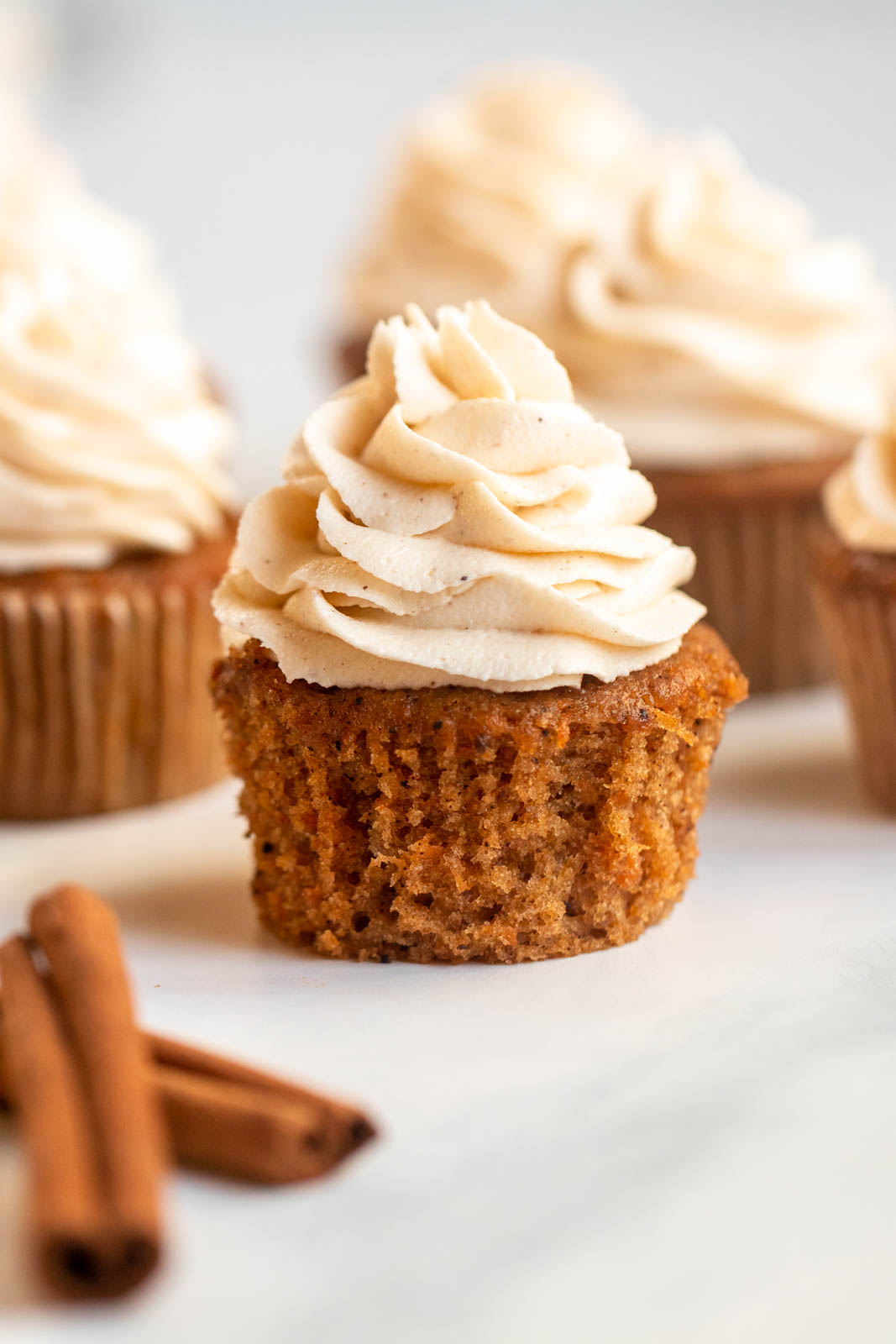 This butterscotch buttercream is made with homemade or store-bought butterscotch sauce and is perfect for butterscotch lovers. Use the recipe from my butterscotch cake recipe.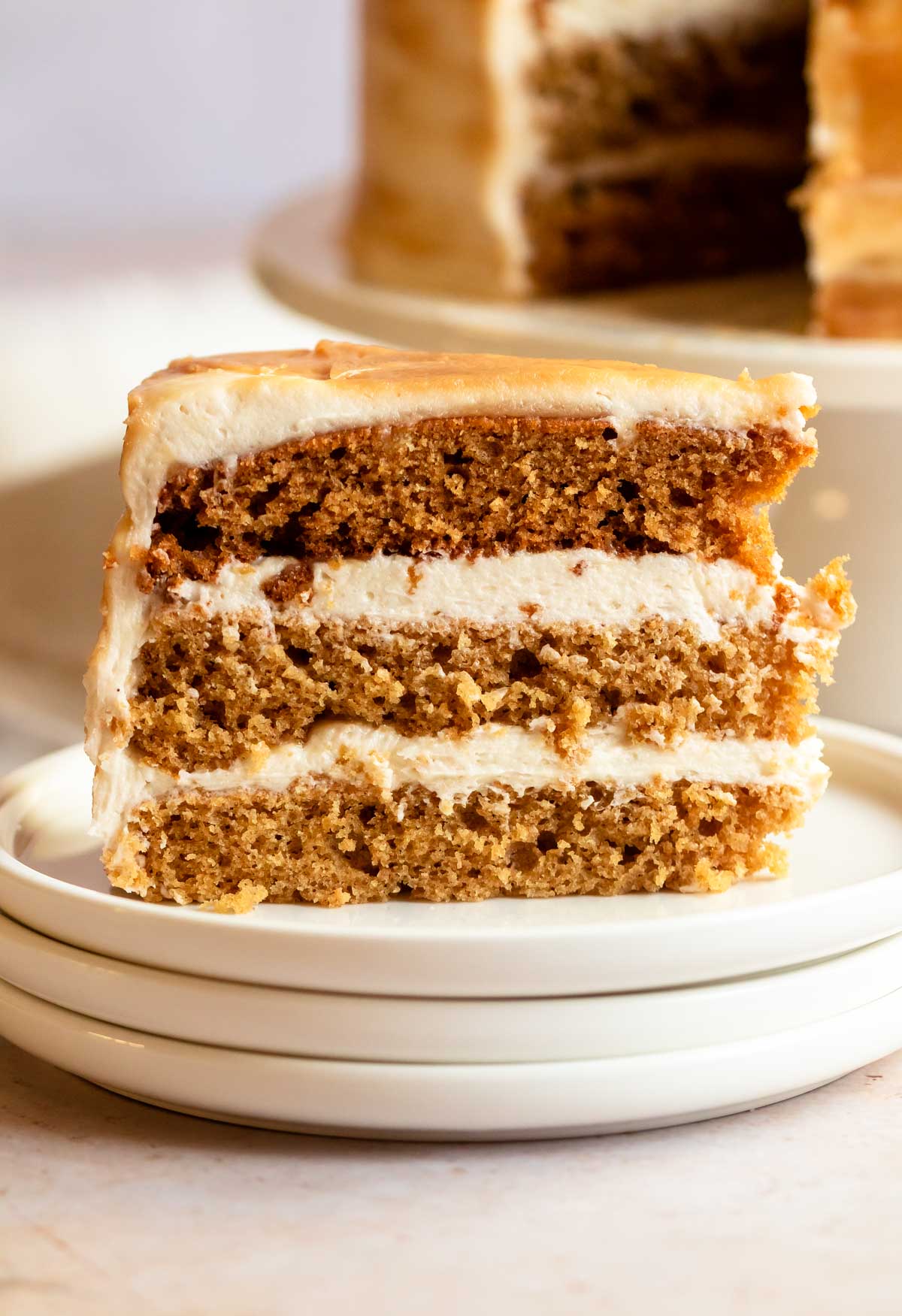 The easiest lemon curd recipe you will ever make! It's the perfect sweet-tart addition to your cakes, pastries, and a variety of other baked goods.
Find out how to make perfect Crème Chantilly in minutes! The result is a French whipped cream that's wonderfully light and creamy, perfect for topping cupcakes or cakes.
Mango Curd is a delicious and easy-to-make dessert that is perfect for any occasion. With its rich, velvety texture and sweet, tangy flavor, it's sure to be a hit with anyone who tries it.
This homemade blackberry jam recipe is made from scratch with fresh tarragon. With only 5 simple ingredients, this small batch blackberry jam uses no pectin for a gourmet taste that goes well with many baked goods!
Smooth and tangy, this easy lime curd is the perfect citrusy addition to all your cakes, scones, tarts, and pastries.
This easy maple frosting has a rich, fudge-y texture - perfect for spice cake and pumpkin cake!
Made with fresh or frozen raspberries in under 15 minutes (plus cooling time), this 5-ingredient fruity element adds a tart, bright twist to your favorite desserts like cakes, cupcakes, brownies, and donuts!
Coconut Pecan Frosting just might be the star of the show when it comes to German Chocolate Cake. This irresistible frosting is packed full of coconut and pecans in a buttery caramel base.
Made with five simple ingredients, this silky, smooth, light, buttery, and not too sweet Homemade Swiss Meringue Buttercream is the perfect filling for cake!
Add a tropical touch to your favorite sweets with this homemade passion fruit curd! Tart passion fruit purée and rich egg yolks come together to make the perfect fruit curd.
With just the right balance of tart and sweet, this luscious blackberry curd is the perfect way to use those in-season blackberries.
This easy peanut butter ganache only takes 10 minutes to make with 3 ingredients. Use it to fill a tart, make a drip cake, or as a macaron filling!
This simple lemon ganache is made with only 4 ingredients. Made with white chocolate for a rich, creamy ganache that can be used in a bunch of different ways!
This homemade Hot Fudge Sauce is an easy microwave recipe that makes a thick, rich, chocolatey topping for ice cream, filling cakes, and other desserts in a matter of minutes!
This Caramel Pastry Cream is smooth, creamy, and full of caramel flavor. It is the perfect filling for cakes, cupcakes, tarts, etc.
Bright and sweet orange curd is easy to make and perfect to enjoy with breakfast or your favorite baked snack treat!
Cake Filling Recipes Faq's
What are the different kinds of fillings that can be used for cakes?
The different kinds of fillings for filling cakes are buttercreams, jams, compotes, whipped cream frostings, curds, etc.
How do you fill the middle of a cake?
The best way to fill the middle of the cake is piping around the edges of the cake layer with buttercream to create a border and fill the circle with the cake filling.
How much should I fill between cake layers?
I recommend about ½ cup of the filling of your choice for an 8 inch cake layer.
Delicious Cake Recipes
8 Inch Vanilla Cake- This 8 inch vanilla cake is made with 3 layers of tender, fluffy, and moist vanilla cake layers, topped and filled with a decadent vanilla buttercream that makes the perfect cake.
One Bowl Chocolate Cake- This decadent one bowl chocolate cake is made by making two simple cake layers with the easiest and most chocolaty chocolate frosting.
Pistachio Cake- This pistachio cake is made with real pistachios and pistachio paste, full of pistachio flavor, topped and covered with pistachio buttercream frosting, and topped with chopped pistachios.
If you tried any of these recipes, don't forget to leave a rating and a comment below. We love hearing from you.
If you liked this recipe
Share/pin this recipe to Pinterest.
Leave a comment down below!
📖 Recipe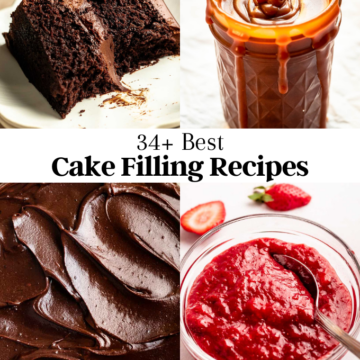 34+ Best Cake Filling Recipes
These 34+ cake filling recipes add layers of flavor and texture to your classic cakes, making them even more irresistible.
Instructions
Select your favorite recipe that caught your eye.

Make a shopping list and purchase the ingredients.

Make your favorite cake filling recipes!