These loaf cake recipes are easy and foolproof and are a simple and versatile way to create delicious cakes that can be enjoyed for various occasions.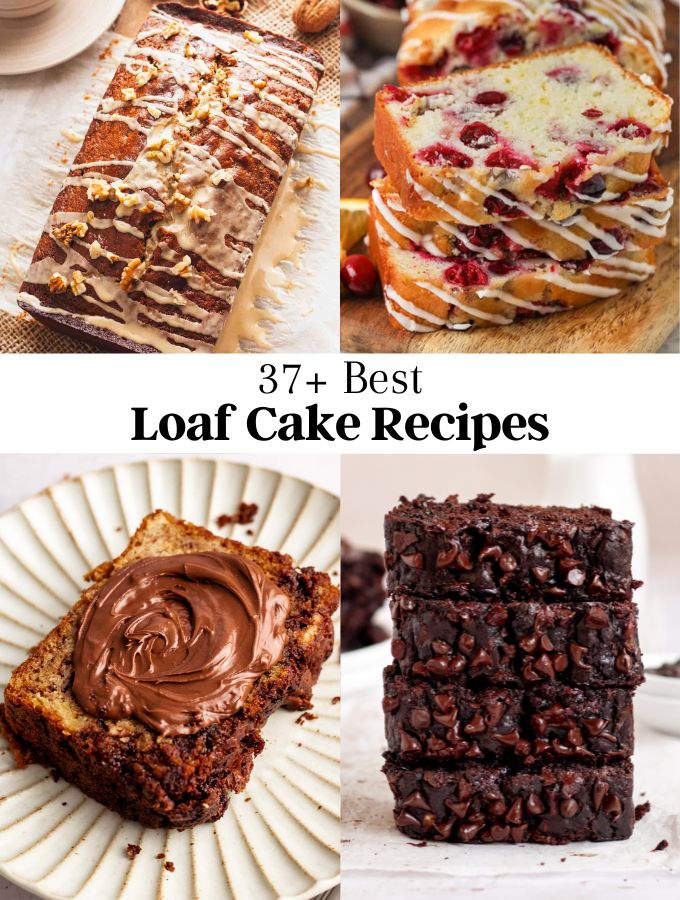 From classic flavors like lemon and vanilla to more unique combinations like chocolate raspberry, there is a loaf cake recipe to suit every taste.
With their moist texture and easy-to-slice shape, loaf cakes are perfect for sharing with friends and family or enjoying as a sweet treat throughout the week.
Whether you're a beginner baker or an experienced chef, exploring different loaf cake recipes is sure to satisfy your cravings for homemade goodness.
For more recipe roundups, check out my pink desserts, chicken tenderloin recipes, custard desserts, cake filling recipes, Thanksgiving dessert recipes, birthday cake ideas.
Jump to:
This orange pound cake is loaded with orange flavor and is moist, buttery, dense, and topped with a delicious orange glaze.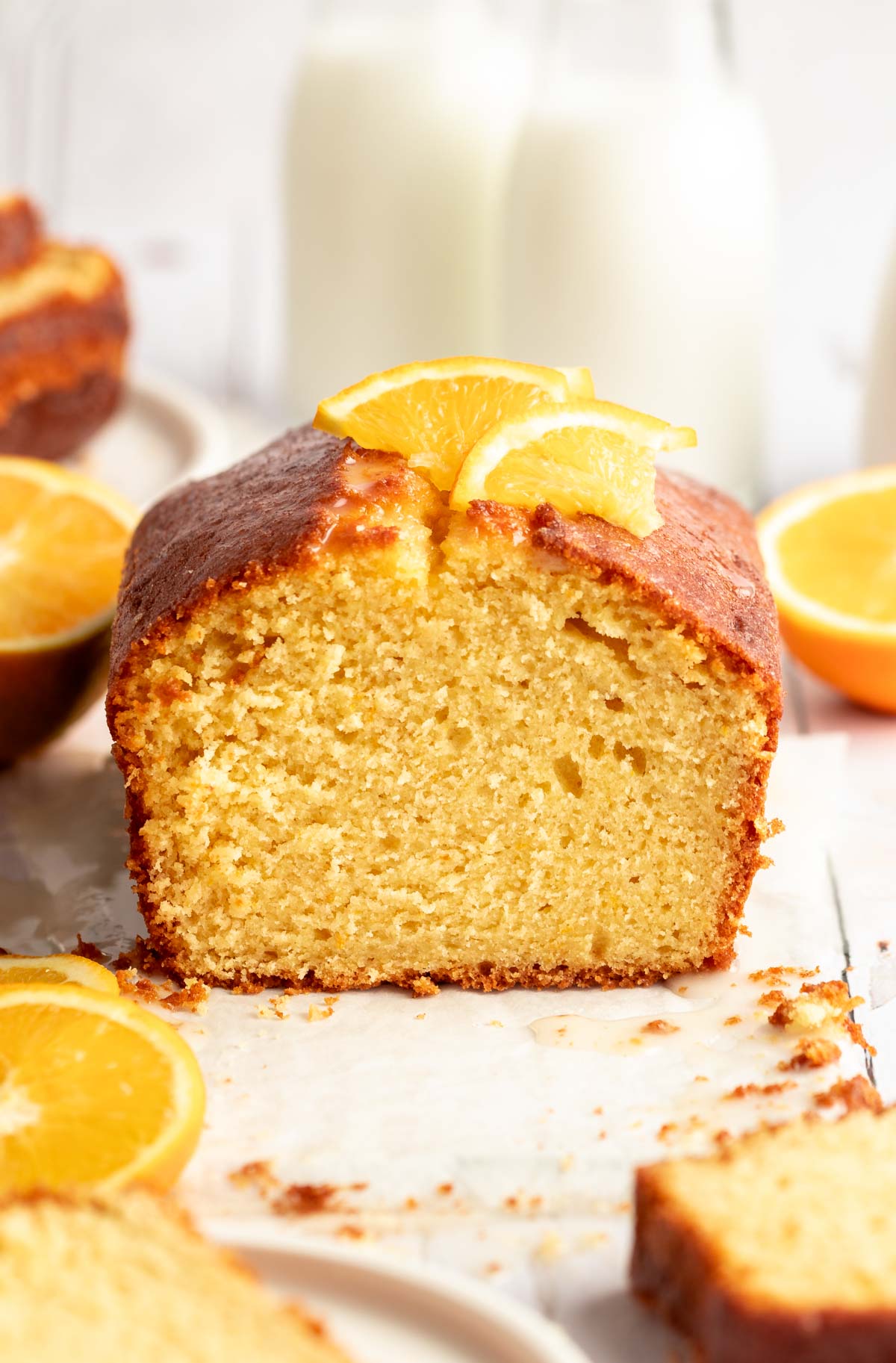 This chocolate sour cream pound cake is moist, chocolaty, and easy to make. It's topped with a silky smooth chocolate ganache that makes this cake irresistible.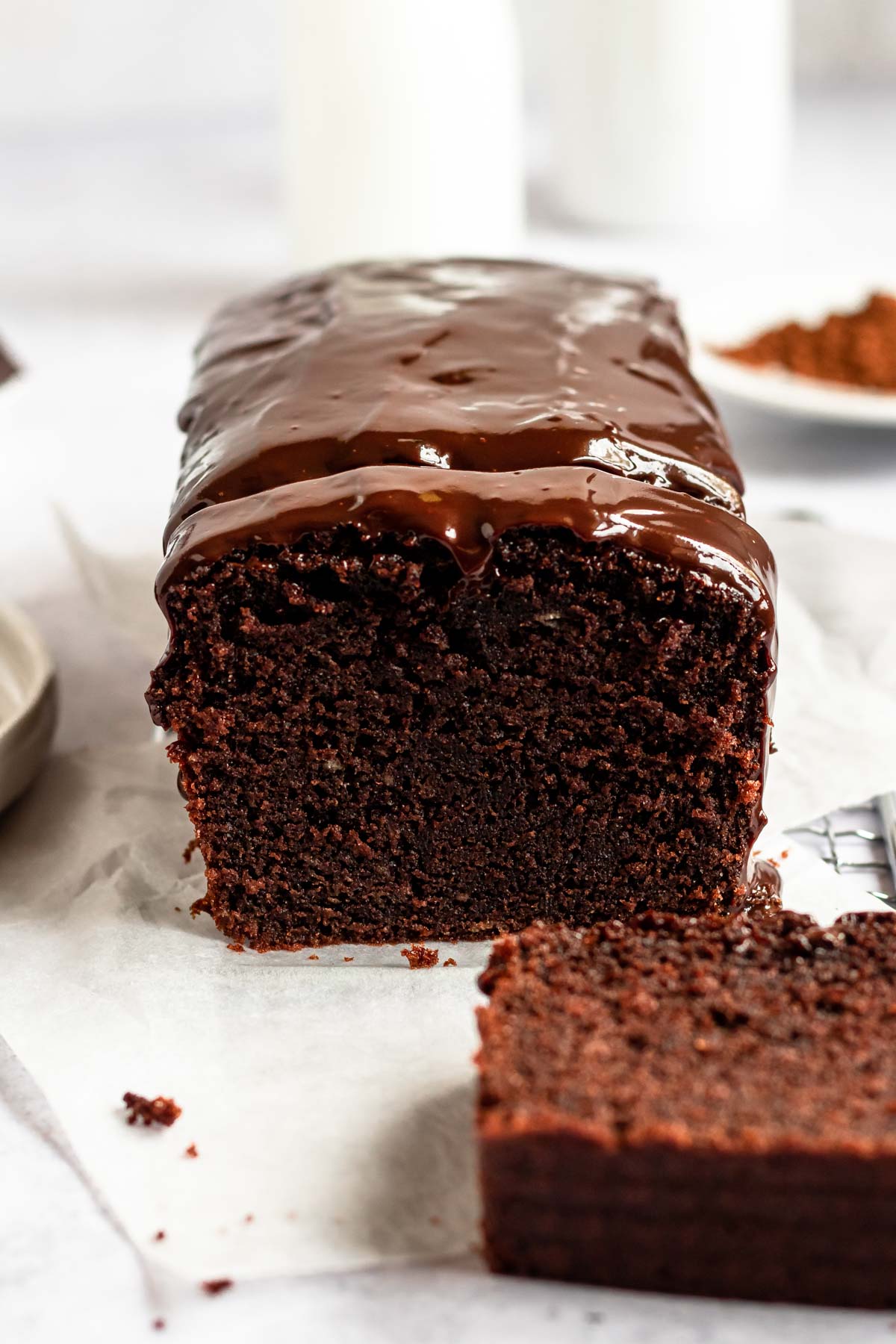 This is the best pumpkin bread with cream cheese frosting! It is moist, comes together in one bowl, and is topped with a delicious cream cheese frosting and chopped nuts.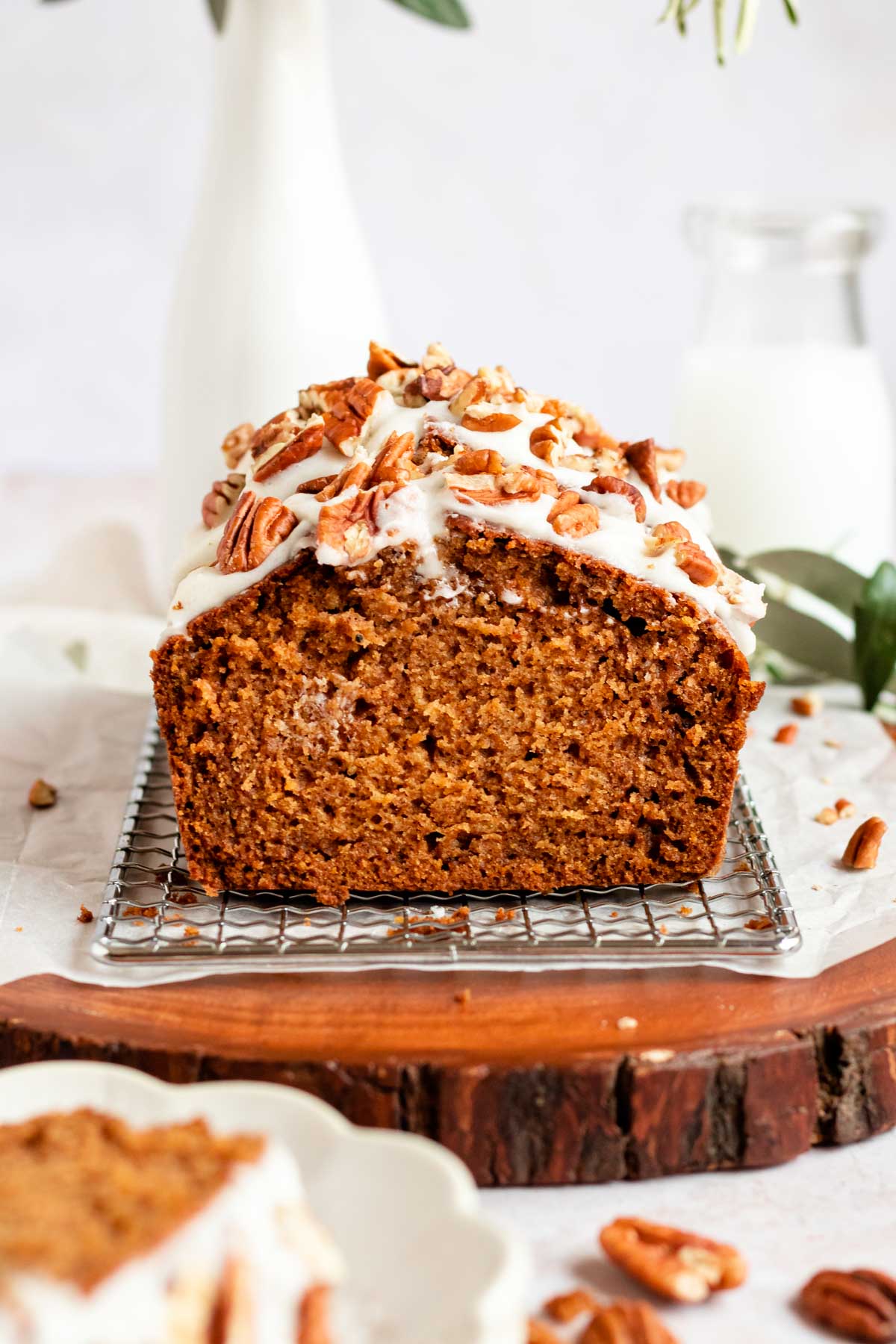 This lemon pound cake is dense and moist and made with fresh lemon juice and lemon zest that makes the flavor pop! It is topped with lemon glaze and tastes so delish.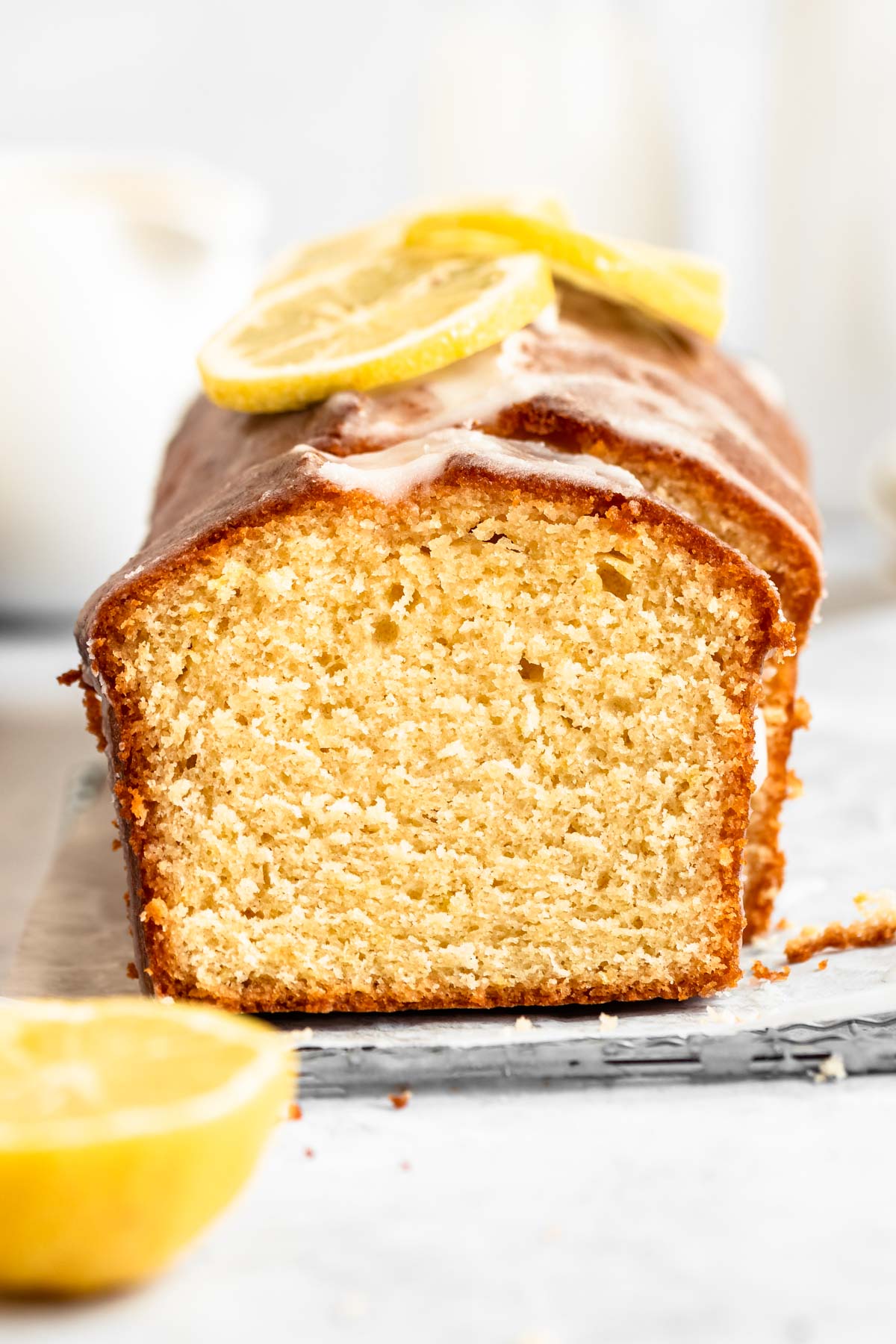 This carrot cake loaf is made with an easy carrot cake batter, topped with an incredibly creamy and delicious cream cheese frosting, and topped with chopped pecans.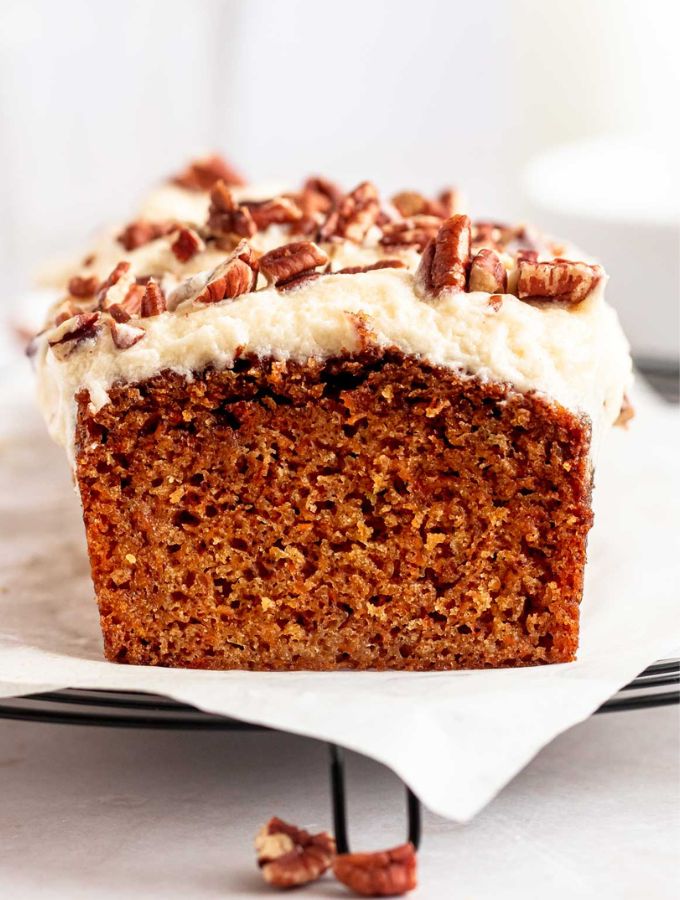 This cake says moist and delicious for a few days. It even tastes better one or two days later. This cake will become your new favorite tea cake, I can't wait for you to try it!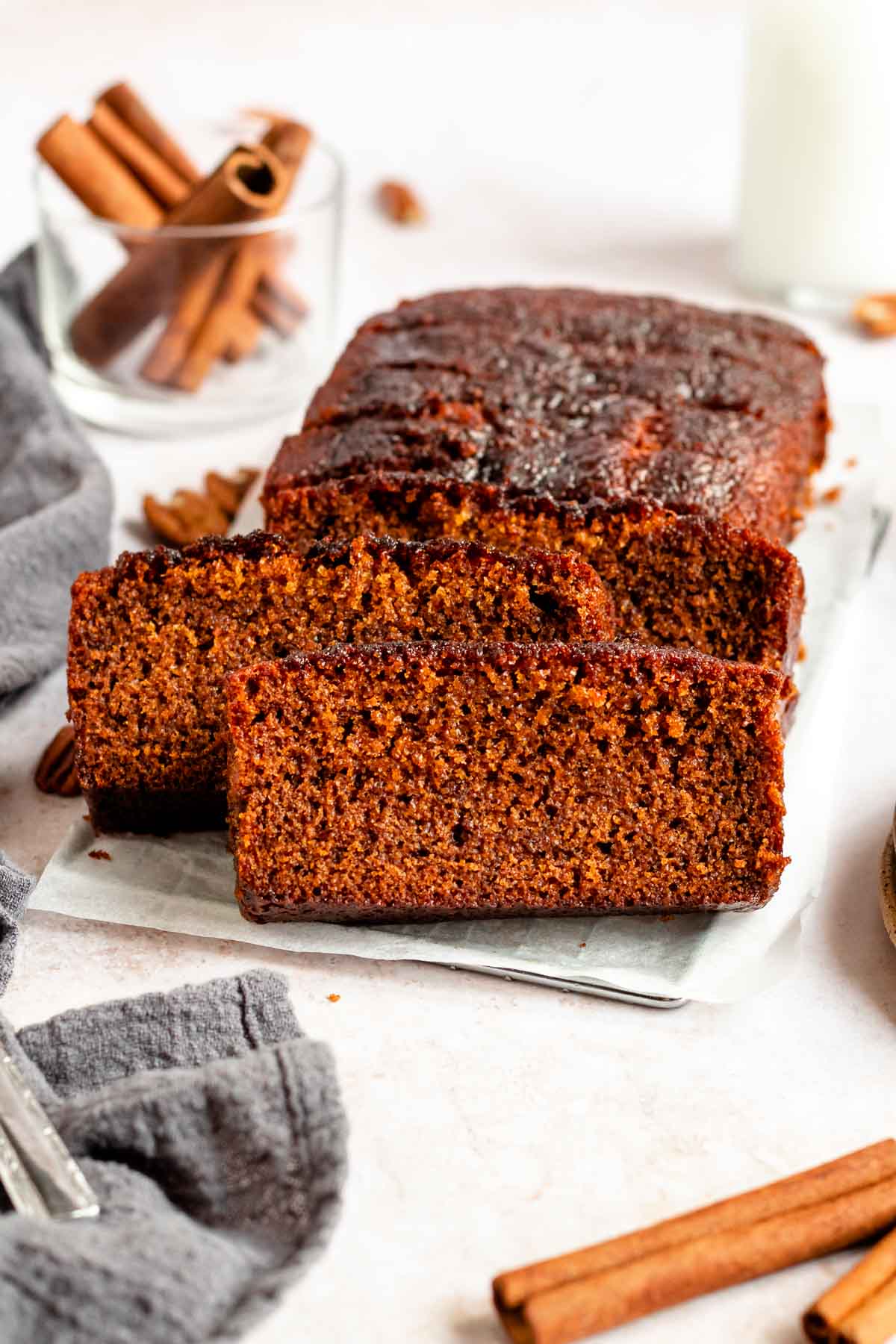 This marble loaf cake is moist and flavorful and topped with a layer of chocolate ganache. Marble loaf cake is one of our favorite desserts to make because it's so beautiful and so delicious and we love the chocolate and vanilla combination!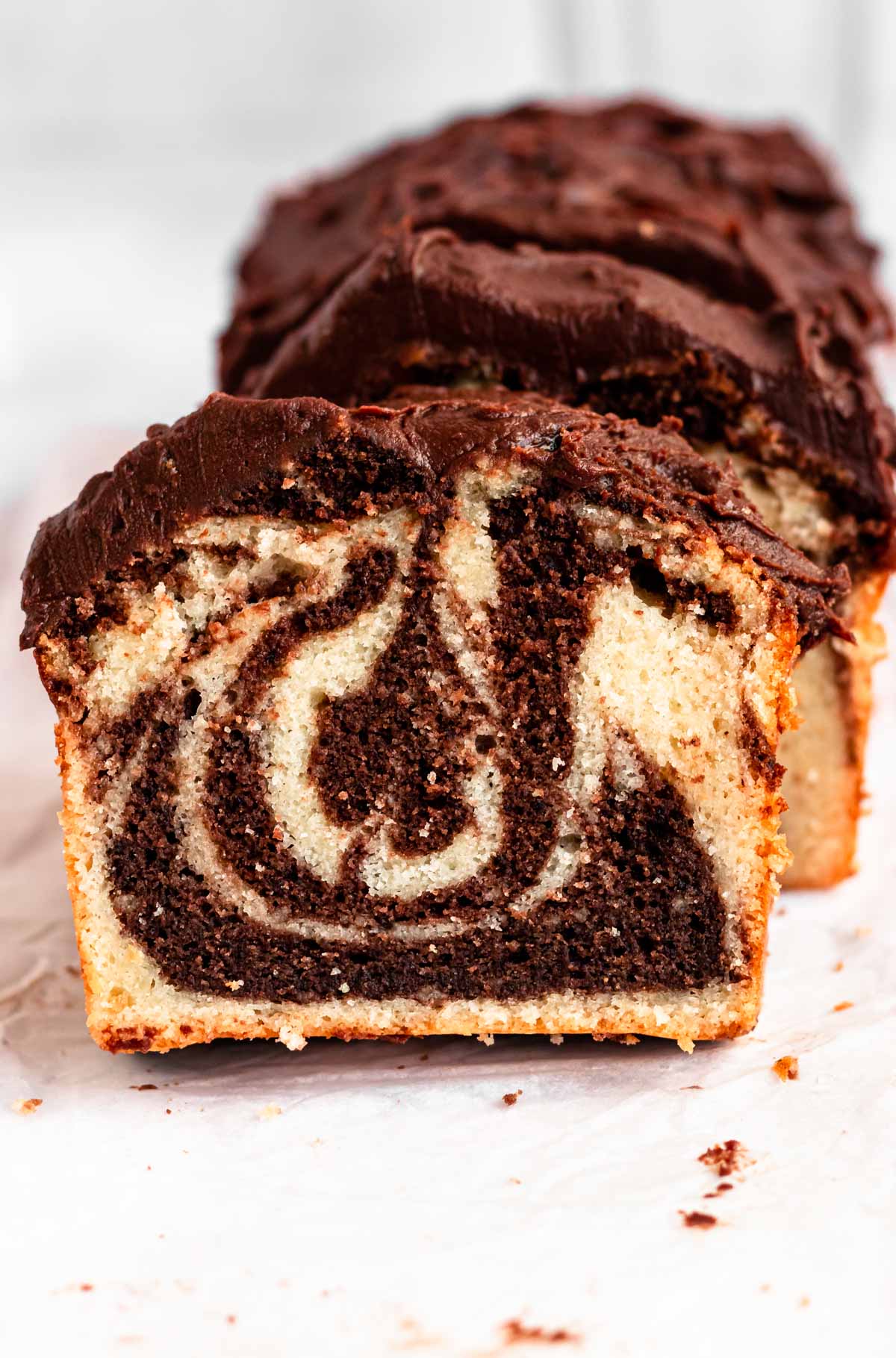 This chocolate chip zucchini bread is made with shredded zucchini which creates a soft and moist bread that is filled with pockets of melted chocolate.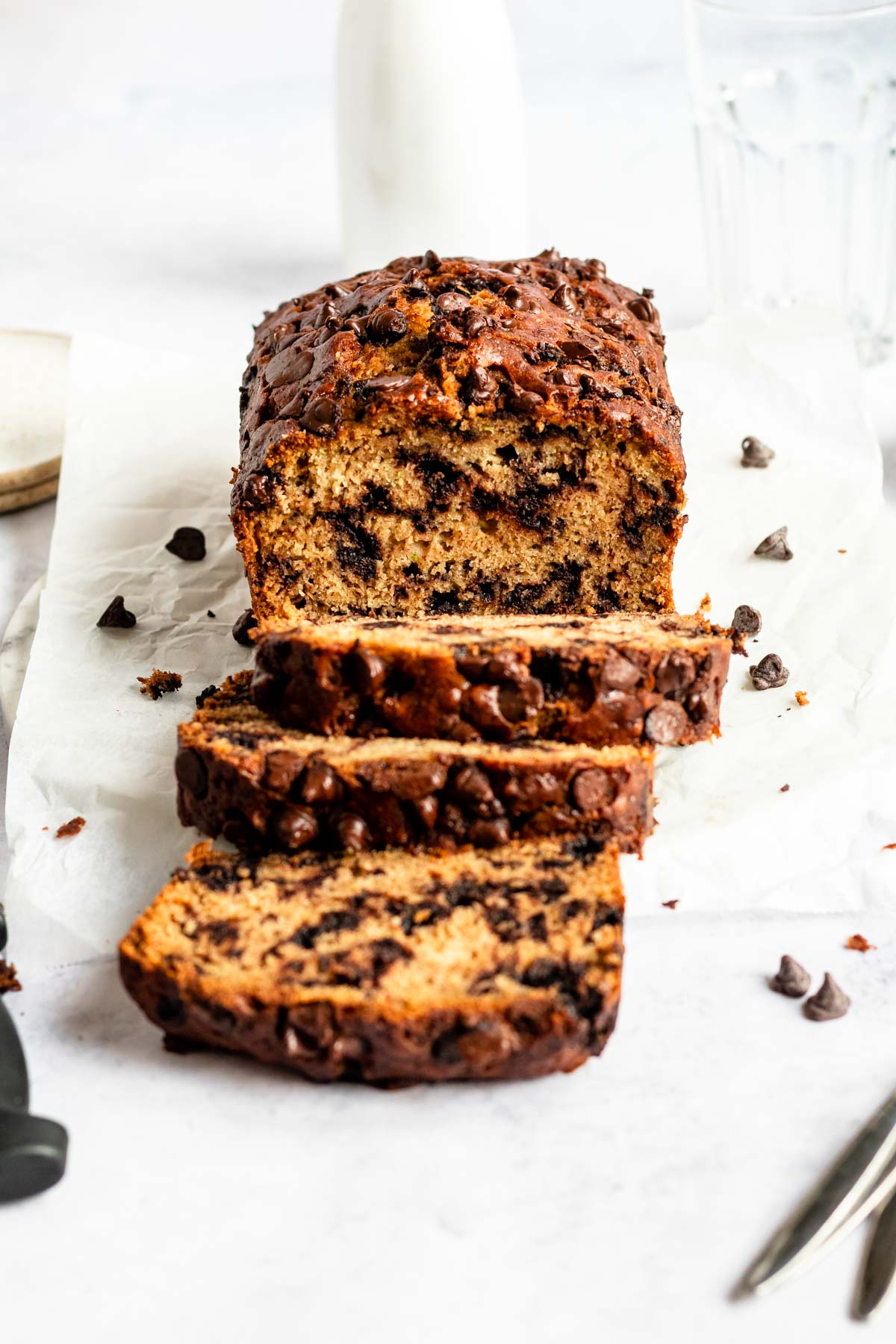 This chocolate chip banana loaf cake is extra moist banana bread that is made with brown butter, greek yogurt, and plenty of mashed bananas making this banana bread super moist, flavorful, and fluffy.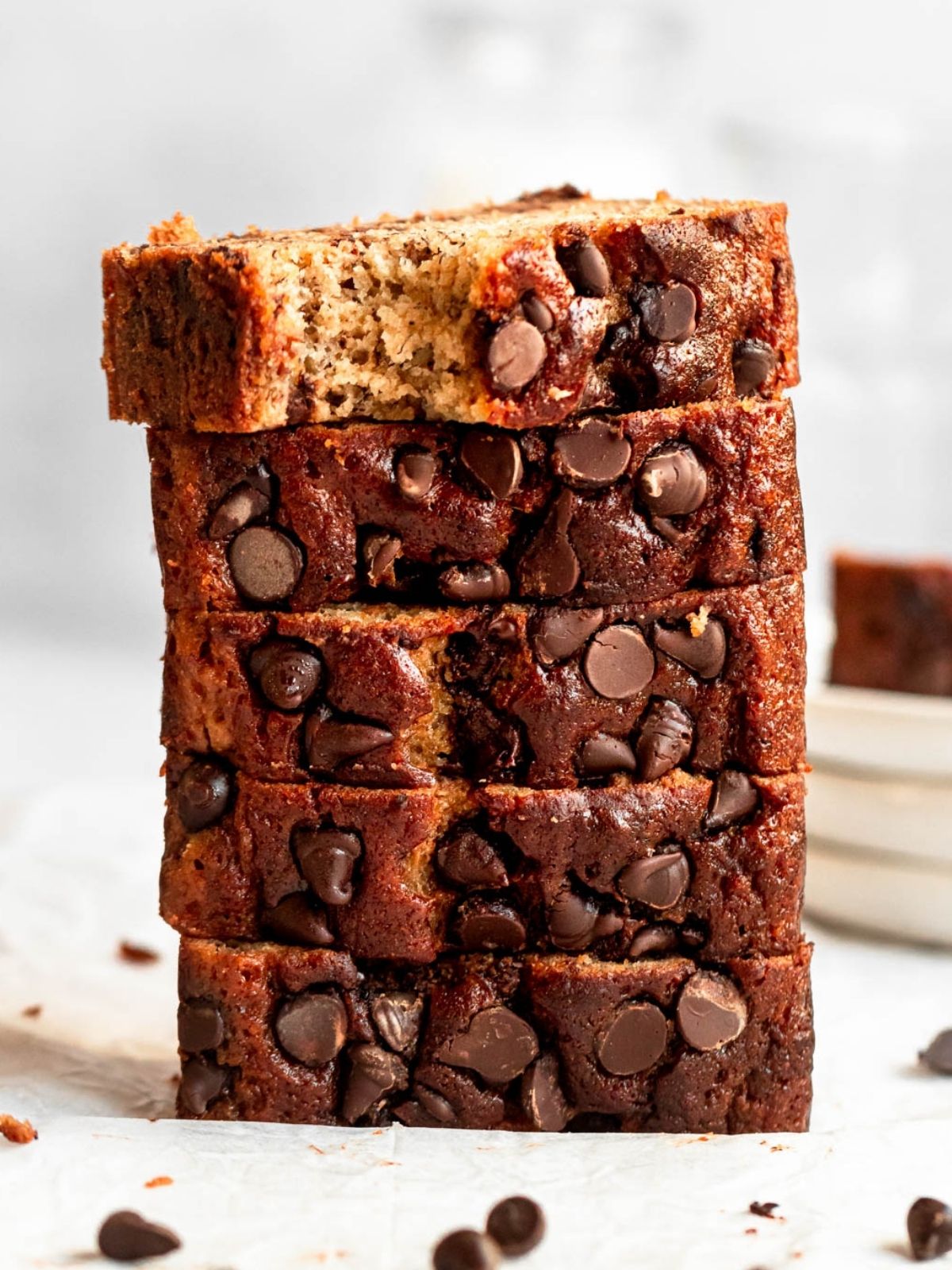 This double chocolate banana bread is filled and topped with chocolate chips, extra moist, and melt in your mouth delicious.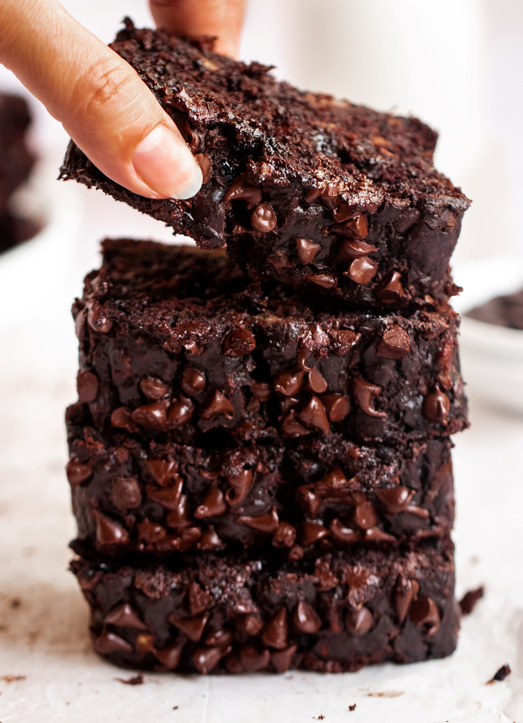 This biscoff banana bread is extra moist and flavorful banana bread that is filled with biscoff spread, biscoff cookies, and plenty of mashed bananas that make this banana bread super soft.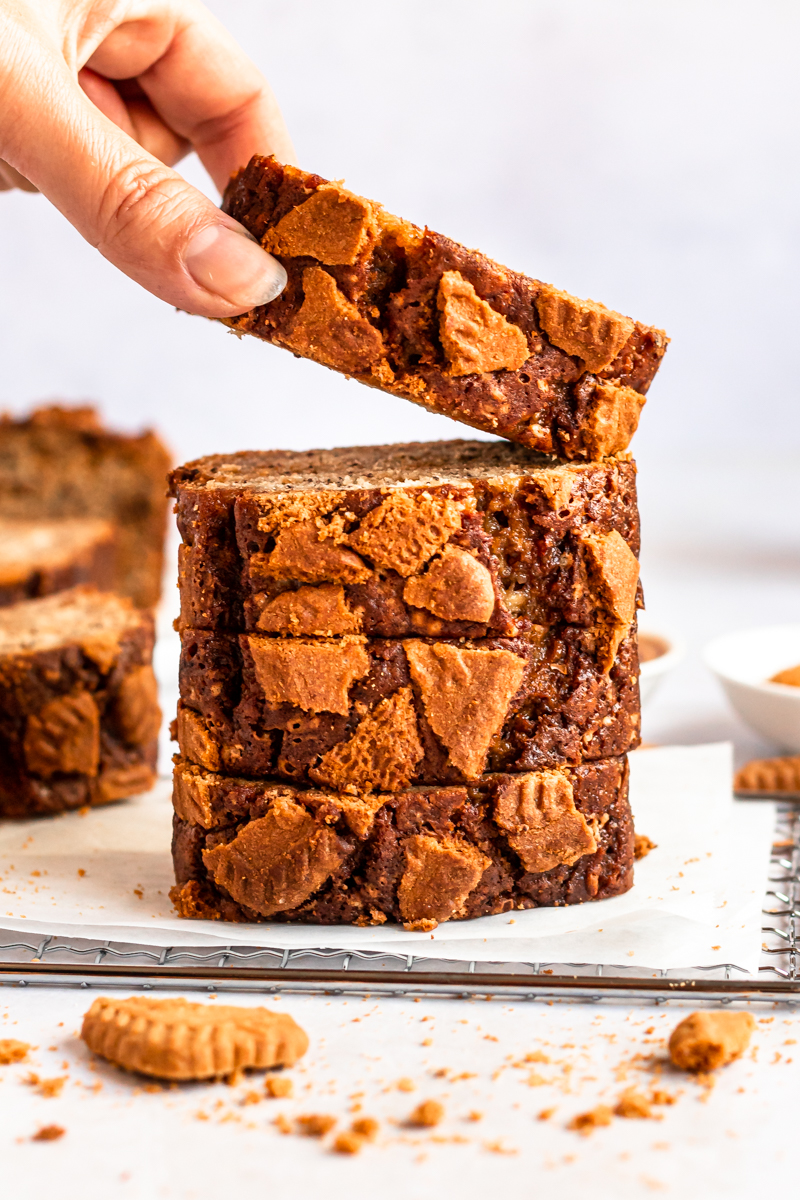 This tahini banana bread is moist, fluffy, and filled with tahini that gives this banana bread a delicious nutty flavor. Our tahini banana bread comes together in a snap and tastes absolutely incredible.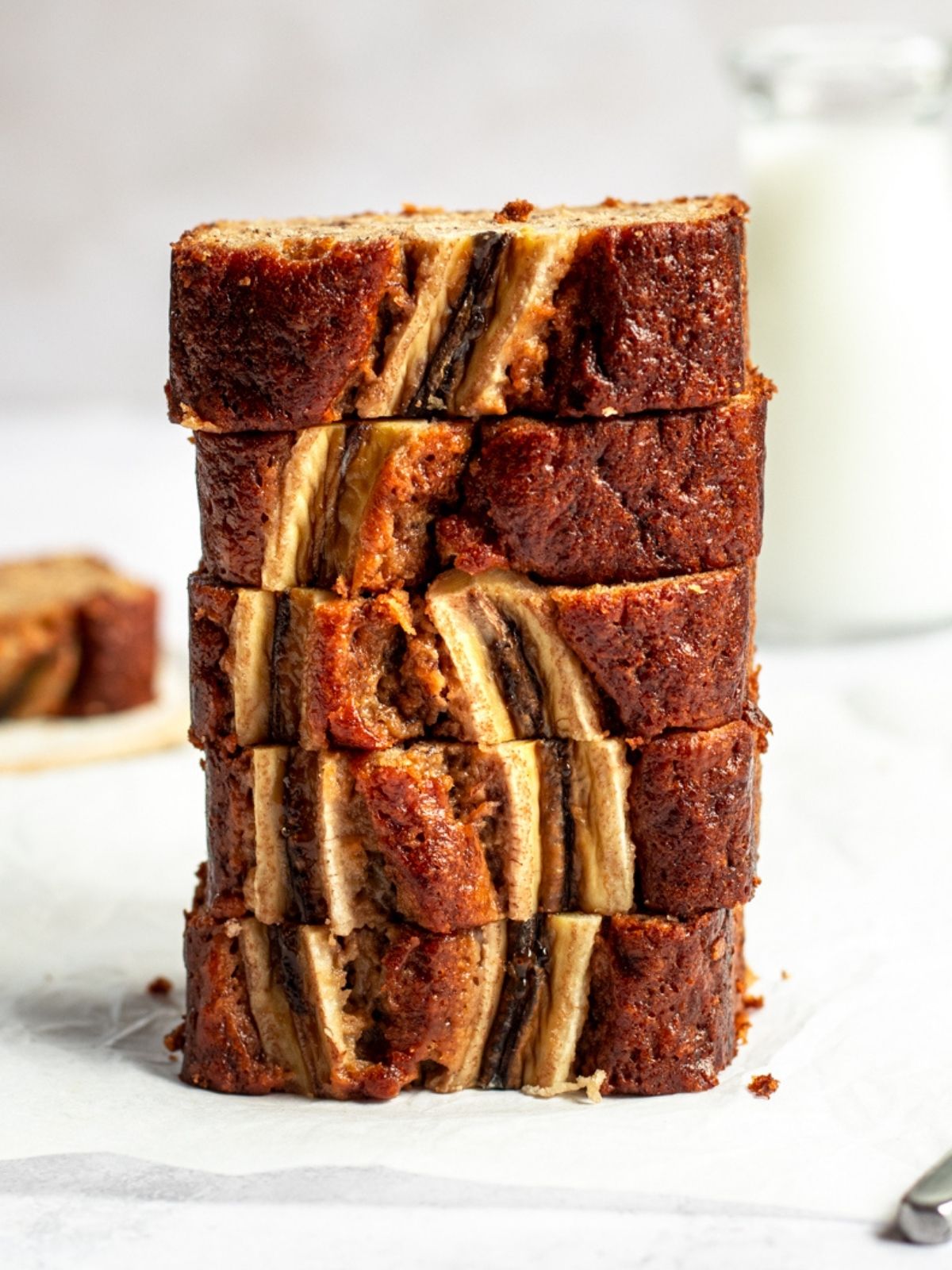 This incredibly moist fresh strawberry bread is made with fresh strawberries and is topped with a delicious strawberry glaze.
This incredibly moist and easy Nutella banana bread is full of ripe bananas and is swirled with plenty of Nutella. This might be my top 3 favorite banana bread recipes ever!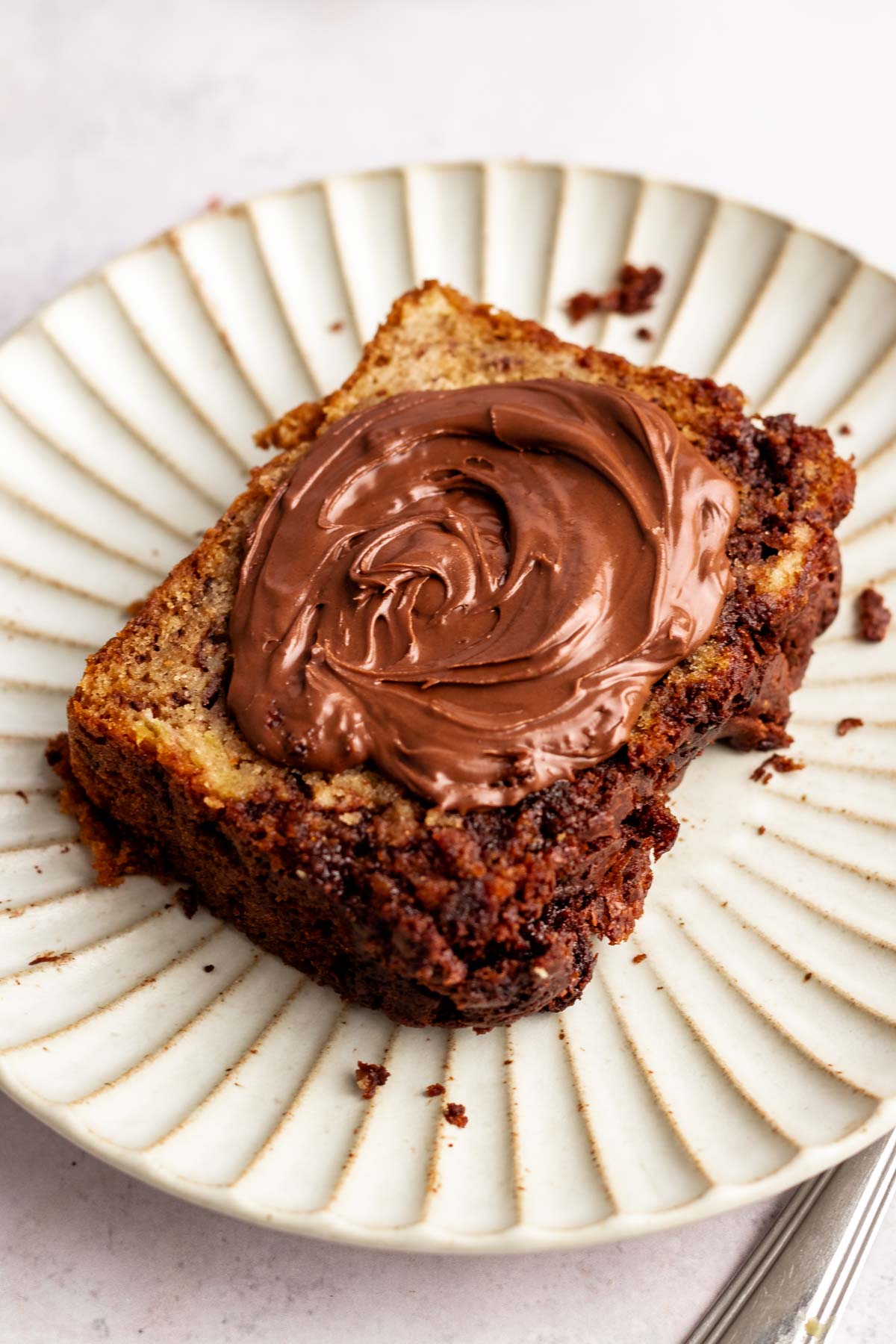 This extra moist pecan banana bread is made with brown butter, mashed bananas, chopped pecans, and greek yogurt that makes this bread super soft and fluffy.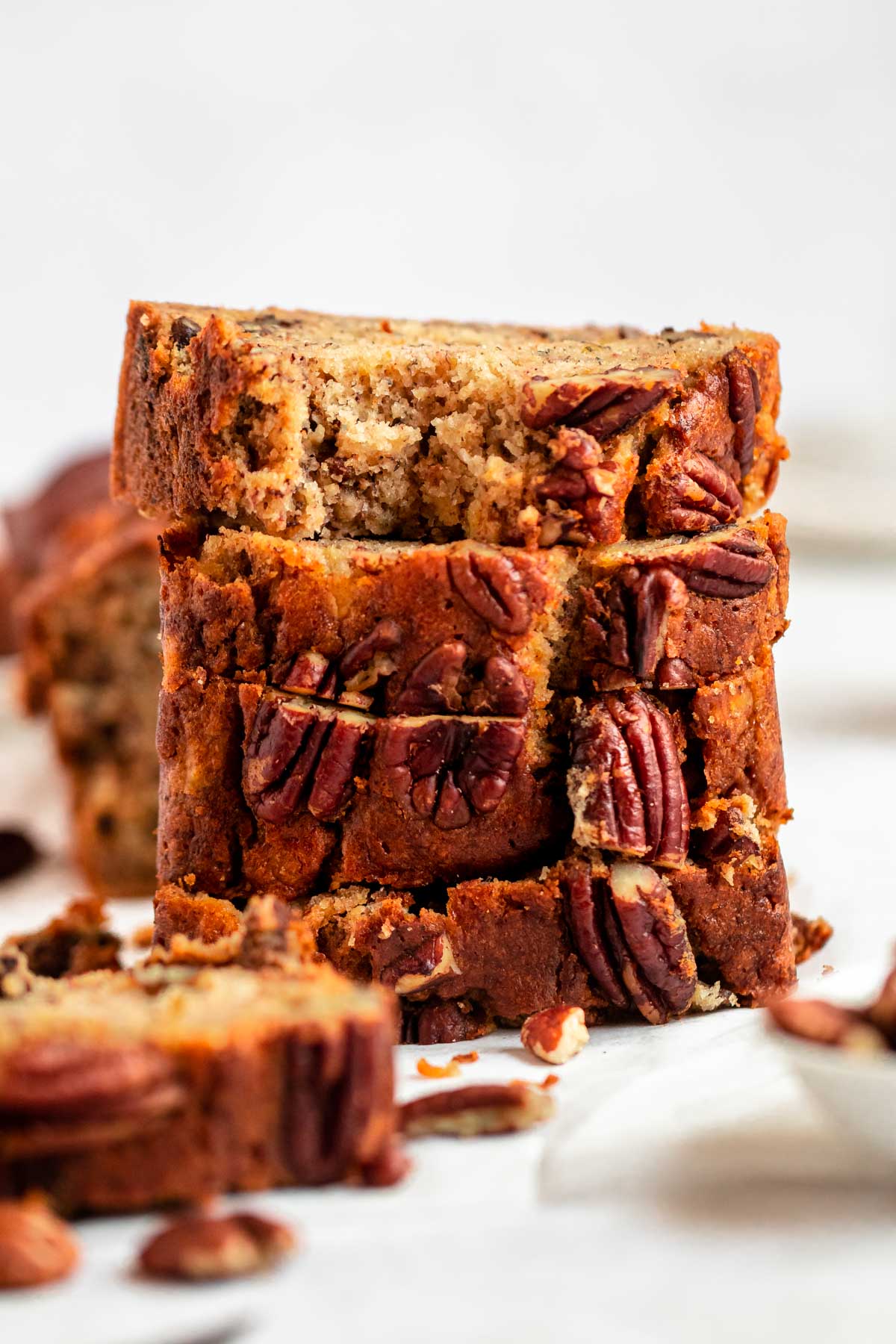 Lemon Blueberry Bread is perfect for the end-of-summer blueberries and bright, citrusy lemons! It's delicious toasted or sliced and served with coffee, tea, or a big glass of milk!
This recipe is colorful and tangy with a lightly sweetened (optional) glaze. Perfect to enjoy any time of year, this bread can be baked and frozen in slices for quick snacks.
It is a vanilla and sour cream loaf cake filled with mini chocolate chips in every bite. This easy chocolate chip cake recipe is super simple to make with lots of opportunities to customize to your heart's content.
Almond Poppy Seed Cake is a moist, almond loaf cake speckled with poppy seeds in the batter as well as the sweet almond poppy seed glaze!
This Blueberry Cornmeal Pound Cake is a slightly sweet cornmeal buttermilk pound cake topped with blueberry crème fraîche whipped cream!
A fantastic pound cake with toasted hazelnuts. The flavor is intense, the crumb moist and dense, and the cake keeps well and can be frozen.
This Funfetti Pound Cake is moist, buttery, and loaded with rainbow sprinkles. It's perfect for birthdays or any other celebration!
Nothing says Christmas (or even Valentine's day) like this Red Velvet holiday loaf with cream cheese drizzle on the top. It is just so pretty slicing into this, you won't be disappointed.
A spiced cinnamon and sugar mixture is swirled into this Cinnamon Swirl Bread to create a rustic, cobbled look. This sweet quick bread with a simple icing is a delicious choice any time of day or night.
This Raspberry and White Chocolate Loaf Cake is a moist, tender buttermilk cake filled with fresh raspberries and white chocolate chips!
Imagine a traditional vanilla pound cake, but every bite is bursting with the perfect amount of coffee flavor. Then, top that cake with a classic icing also bursting with coffee goodness. That's this cake. Enjoy!
This Meyer Lemon Poppy Seed Cake is moist, dense and packed with lemon flavor and lots poppy seeds. Both lemon zest and lemon juice are used in the recipe to pump up the lemon flavor.
This moist, colorful lemon pomegranate cake is easy and delicious – perfect for entertaining or a gift! It is sure to be a crowd-pleaser!
A beautiful Classic Victoria Sandwich Loaf - Victoria Sandwich cake made in a loaf tin. This is my favorite cake and it is made with pantry staples.
Lime and Coconut Drizzle Loaf Cake - This is the recipe for the best and easiest coconut and lime loaf that is moist, bursting with tropical flavour and has a wonderfully tender crumb.
Juicy, fresh summer peaches are moist and flavourful in this easy Peach Bread with fresh peaches. A peach glaze tops off this quick bread and adds deliciousness with every bite.
Made with fresh ginger, rich molasses and a medley of warm spices, this ultra moist, soft pumpkin bread only requires 20 minutes of on-hands prep time before baking to perfection.
Enjoy an incredible combination of flavors with this easy-to-make coffee and walnut loaf with a delicious coffee glaze. Perfect with coffee!
Vanilla Pound Cake is a classic recipe that's sweet, dense, and incredibly EASY to make with simple ingredients and bakes in only 60 minutes!
The quickest, easiest and yummiest Pear Loaf Cake with salted caramel drizzle you'll ever make! It's made with a blender which makes it simpler and quicker to prepare, but still, super soft and full of flavor.
My quick and easy Chocolate Zucchini Bread is super chocolatey, moist, and tender. Even your pickiest eaters will love this bread.
This French yogurt cake recipe is the perfect option when you're looking for something sweet, simple, and homemade to enjoy.
Faq's
What's the difference between a pound cake and a loaf cake?
A loaf cake is always baked in a loaf pan whereas a pound cake is baked in various pans like bundt cake pan, round pan, square pan, or loaf pan.
Can you bake a cake in loaf pans?
Yes! Make sure to grease the pan with butter or oil spray and line it with parchment paper to prevent the cake from sticking to the pan.
What size loaf pan do you use?
We used a 12x5-inch loaf pan. This loaf pan is quite big. You can also use two smaller loaf pans for these recipes.
Loaf Cake Expert Tips
Line your baking pan with parchment paper!

This step helps the cake to bake evenly, and it makes sure that your loaf cake will release easily from the pan.

Let the loaf cool completely before you top it with the glaze to prevent it from melting everywhere.
Avoid opening the oven door to check if the bread is ready. This can cause the bread to sink in the middle.
Don't overmix the batter, you don't want to develop the gluten in the flour. This step ensures you have moist bread and not dense and dry bread.
Use fresh ingredients! It is important that you check if your baking soda is active and hasn't expired. This can make or break how your bread rises.
Measure your flour correctly! When measuring your flour, avoid scooping it with a measuring cup. Instead, stir the flour with a spoon to create as many air pockets as possible, and spoon it into your measuring cup. Finally, level it with the back of a knife.
Be patient! I know it's extremely tempting to eat this bread as it is pulled out of the oven, but let the loaf cool for at least 20 minutes so it will be firmer and won't crumble up.
More cake recipes
Chocolate caramel cake- This chocolate caramel cake is made with a moist one bowl chocolate cake, filled with caramel sauce, and frosted with chocolate caramel frosting.
3 Ingredient Mug Cake- This chocolate 3 ingredient mug cake is a delightful and quick dessert that can be made effortlessly in just a few minutes from start to finish.
Chocolate Coffee Cake- This incredibly moist chocolate coffee cake is made with chocolate cake layers infused with coffee, and frosted with chocolate and coffee frosting.
If you tried any of these recipes, don't forget to leave a rating and a comment below. We love hearing from you.
If you liked this post
Share/pin this recipe to Pinterest.
Leave a comment down below!
📖 Recipe
37+ Best Loaf Cake Recipes You Need To Bake!
These loaf cake recipes are easy and foolproof and are a simple and versatile way to create delicious cakes that can be enjoyed for various occasions.
Instructions
Select your favorite recipe that caught your eye.

Make a shopping list and purchase the ingredients.

Make your favorite loaf cake recipes!