These Jewish recipes are the ultimate collection of the best and most popular Jewish dishes and recipes you need to know about.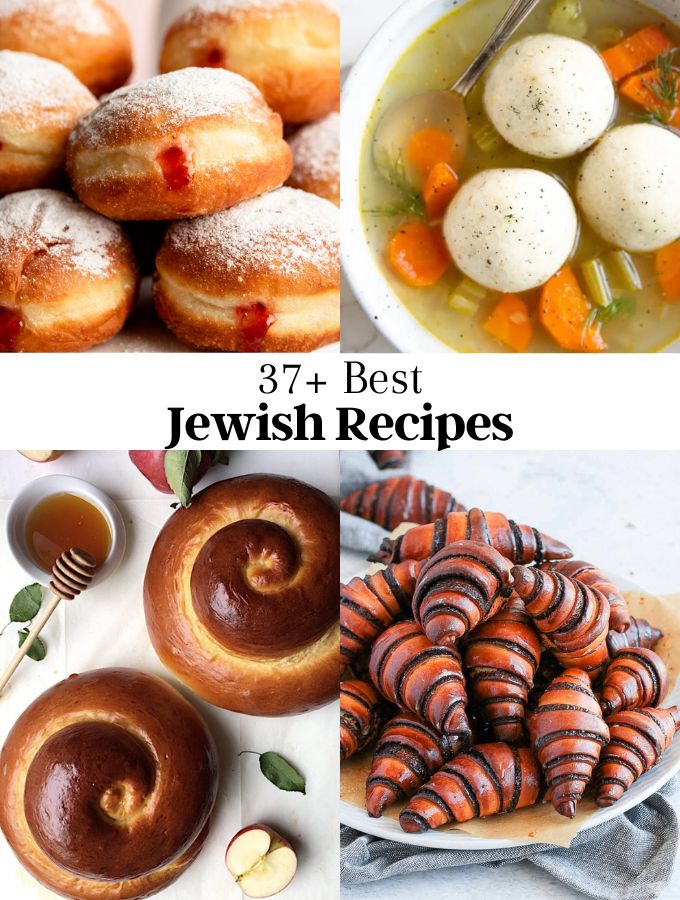 From traditional dishes like matzo ball soup and challah bread to iconic favorites like latkes and rugelach, Jewish cuisine offers a delightful array of flavors and textures.
These recipes often feature ingredients such as kosher meats, fresh herbs, and symbolic foods that hold special significance in Jewish culture.
Whether you're exploring Ashkenazi or Sephardic cuisine, Jewish recipes provide a delicious way to connect with history and tradition through food.
Jump to:
Sufganiyot is a traditional Israeli Hanukka jelly-filled doughnuts that are made with a pillowy soft dough, fried and stuffed with strawberry jelly, and topped with plenty of powder sugar.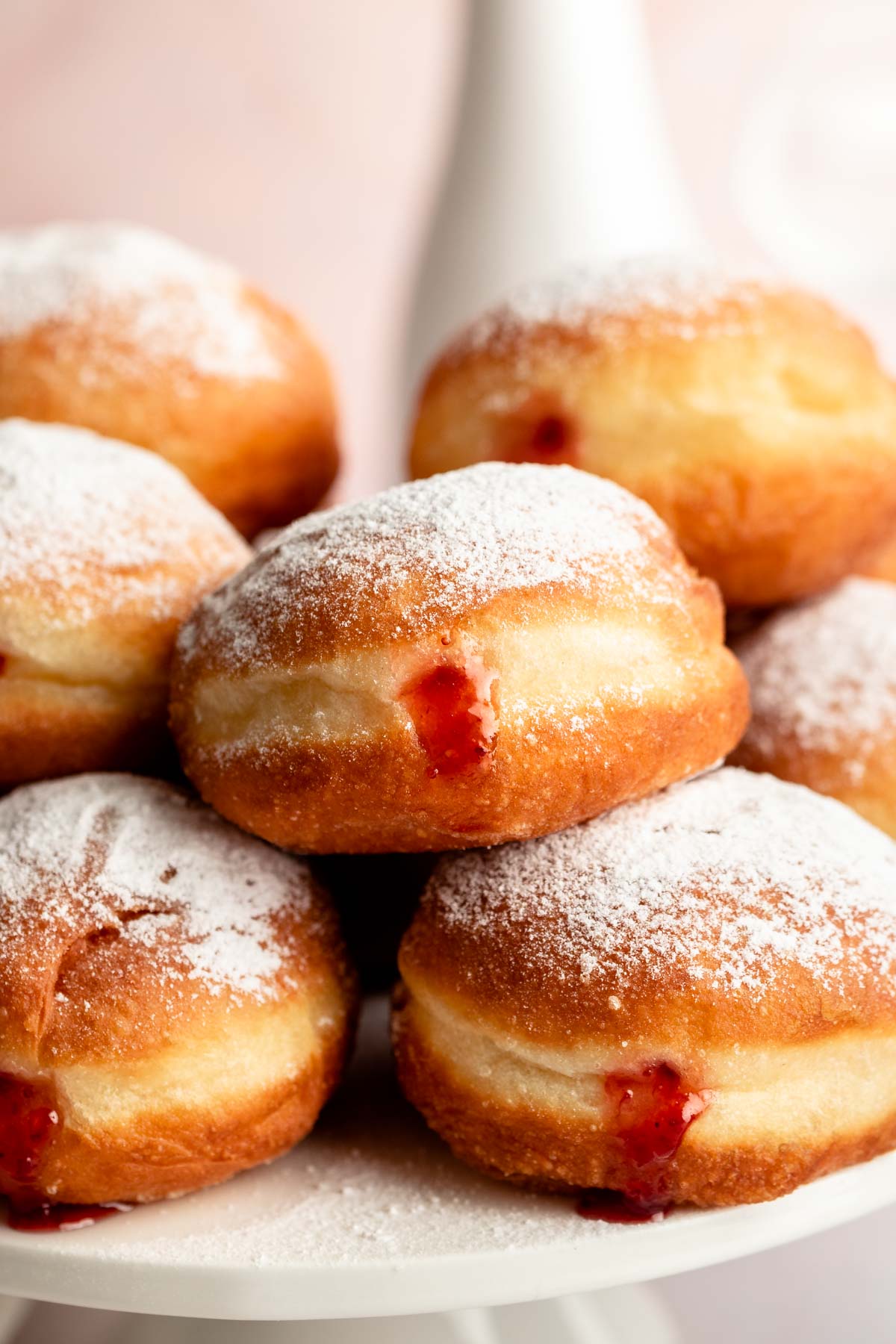 This cheese bourekas is made with puff pastry, and filled with a delish cheese mixture that contains feta, ricotta, and mozzarella. Topped with egg wash and sesame seeds, baked to perfect golden brown color, has a flakey texture, and will melt in your mouth.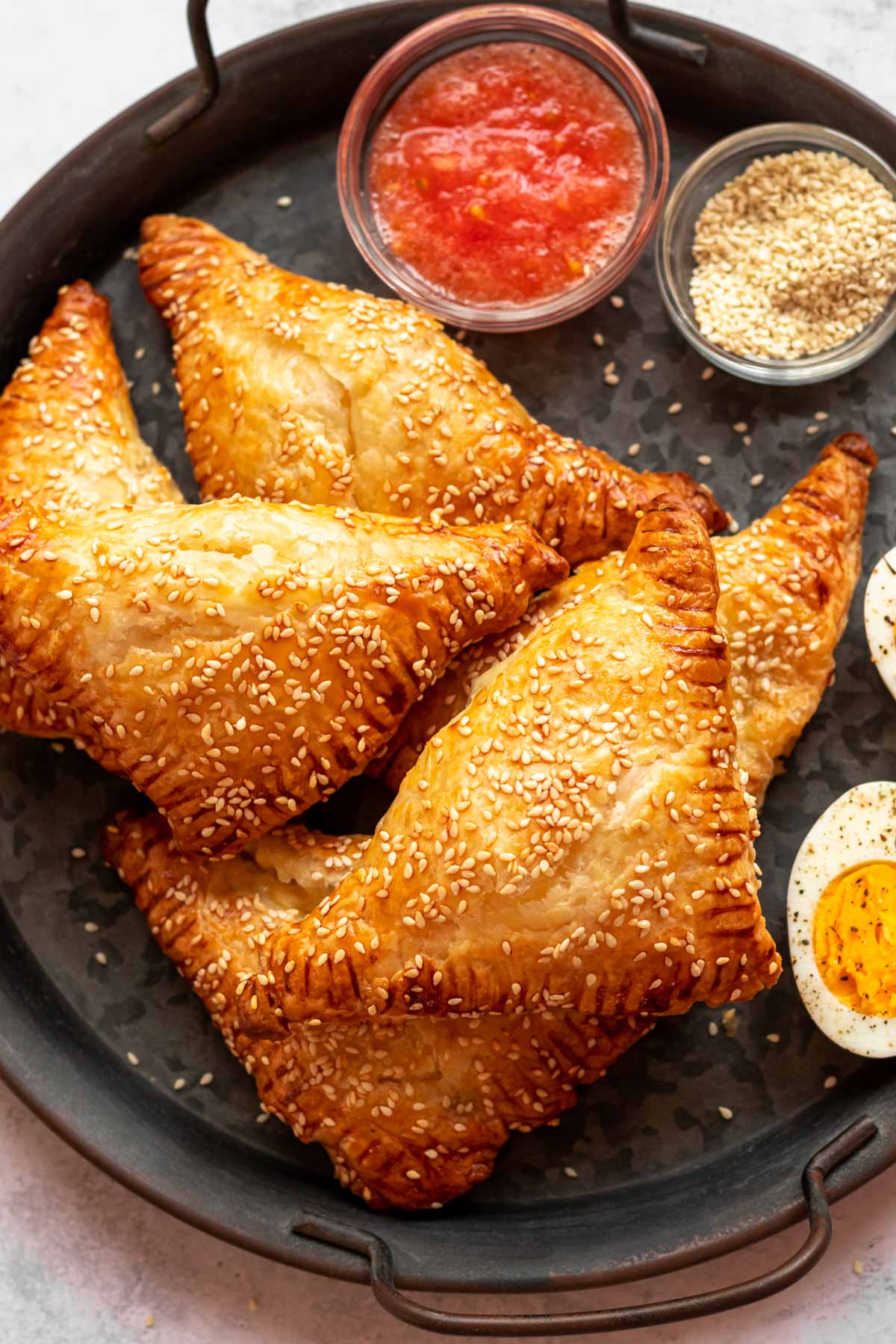 This orange cake is fluffy, light, and extremely moist. It is made with 9 simple ingredients, and topped with powder sugar.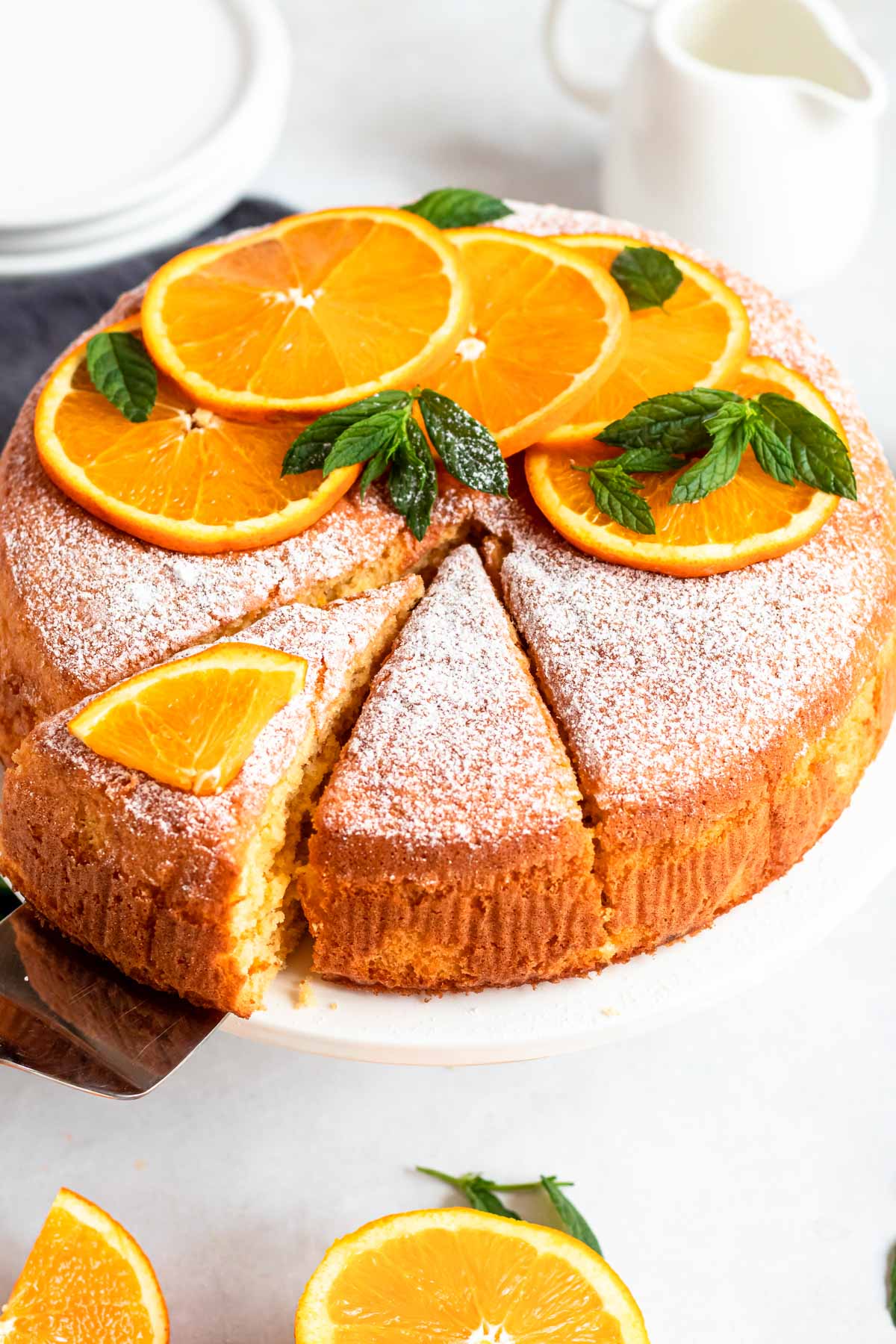 This homemade pita bread recipe is super easy to make, made with simple ingredients, and creates fluffy and pillowy pita pockets that you can fill with anything!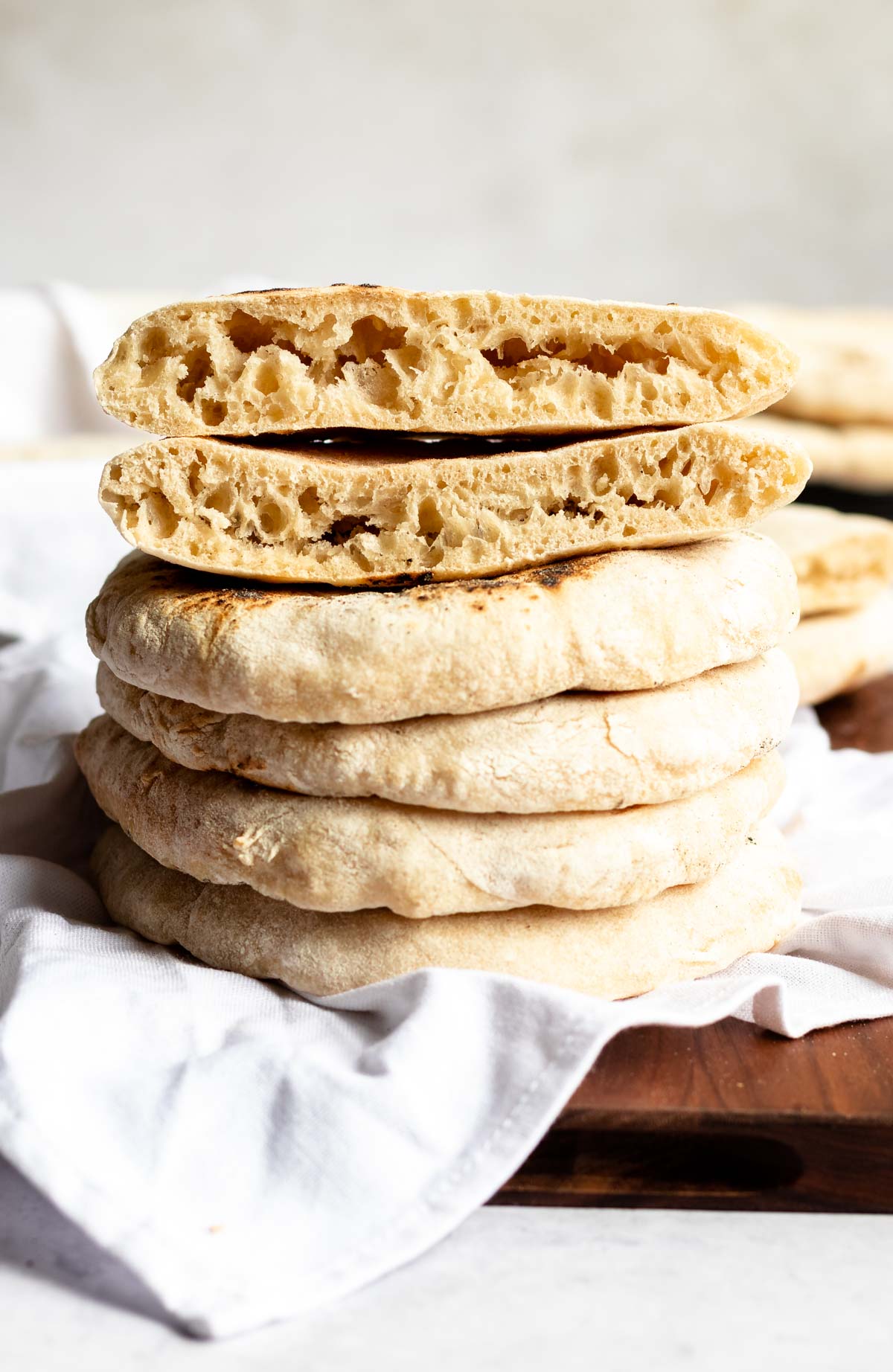 These challah buns are light, fluffy, and airy on the inside and have a golden brown exterior. These are perfect for breakfast or for a snack! We love serving these with homemade shakshuka or as an avocado toast.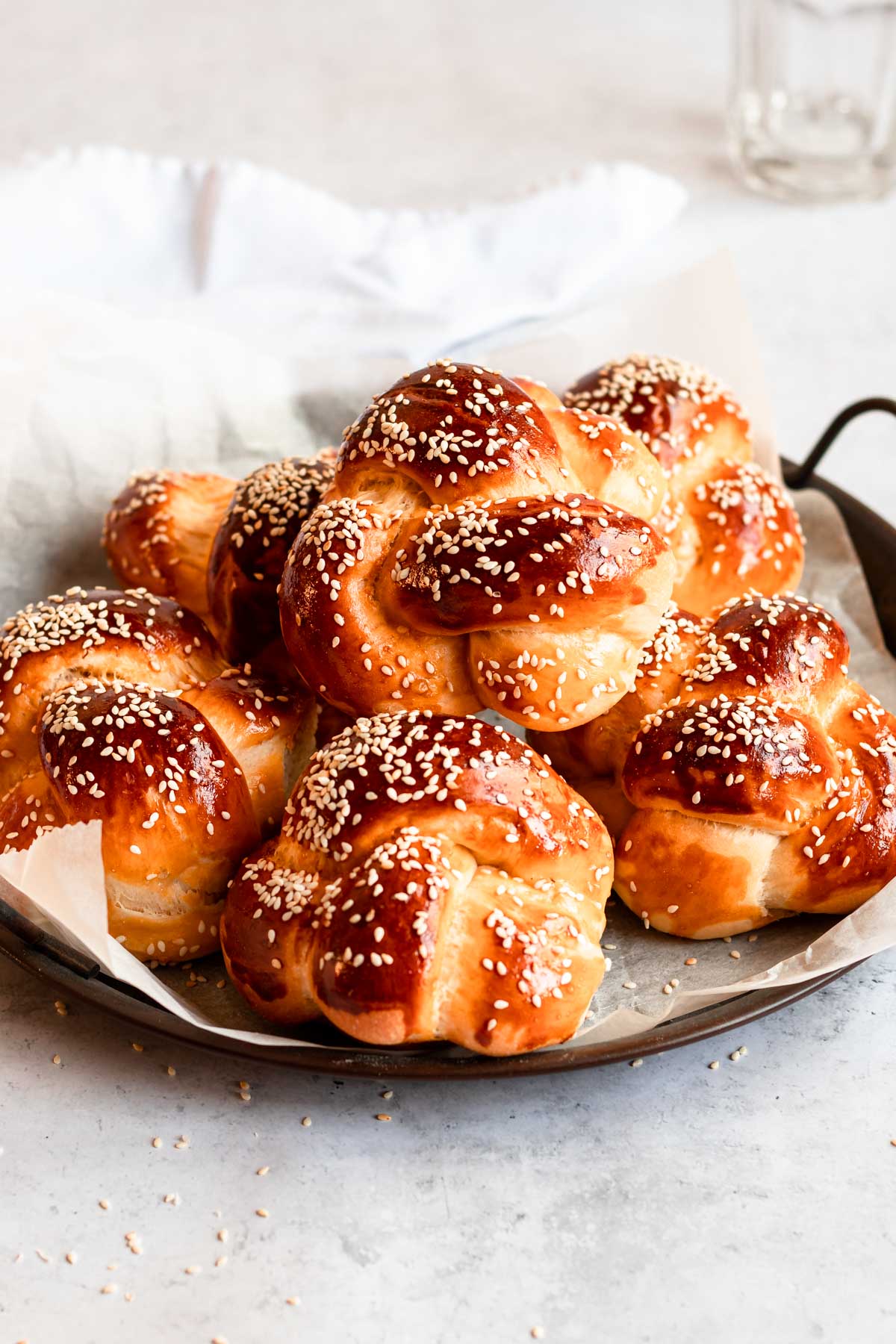 These rolled date cookies are made with buttery shortcrust pastry, filled with date paste, cinnamon, and chopped walnuts, topped with powder sugar that makes these cookies irresistible.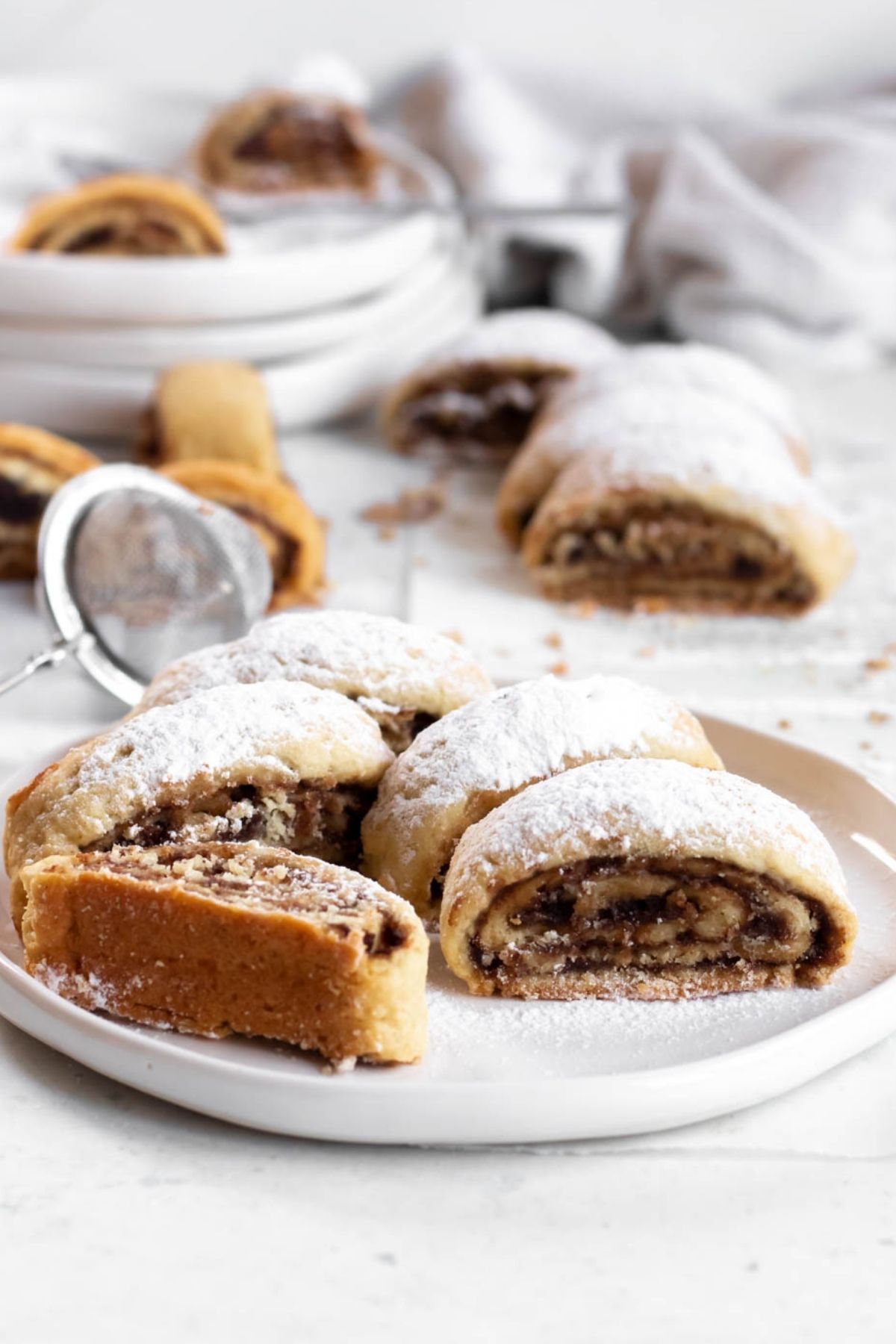 These honey cupcakes are made with soft and moist honey cupcakes, topped with freshly made whipped cream and more honey!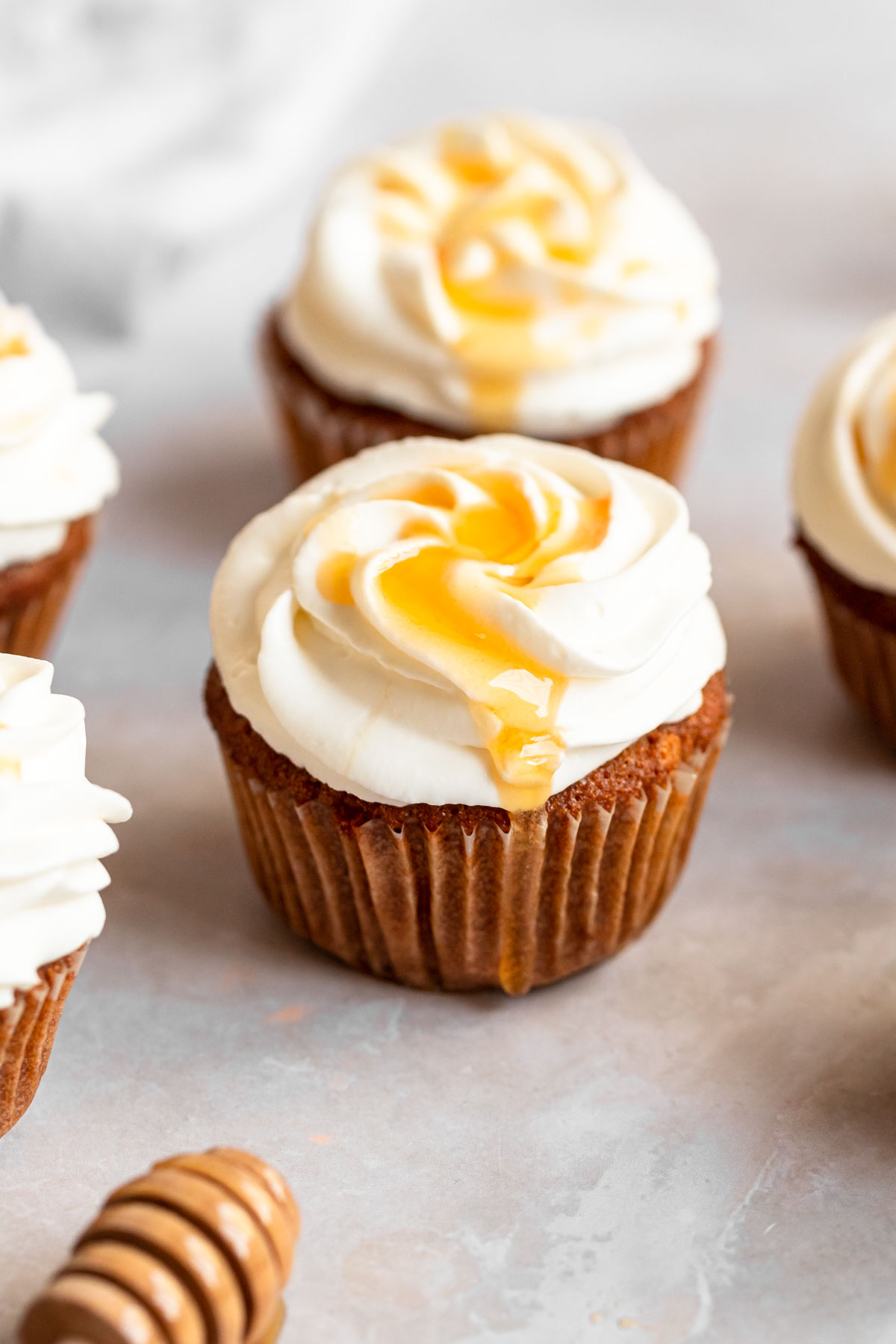 This recipe is made by making a decedent brioche-like bread and filling it with rich chocolate filling made with dark chocolate, butter, powder sugar, and cocoa powder, topped with a simple sugar syrup that brings all the flavors together.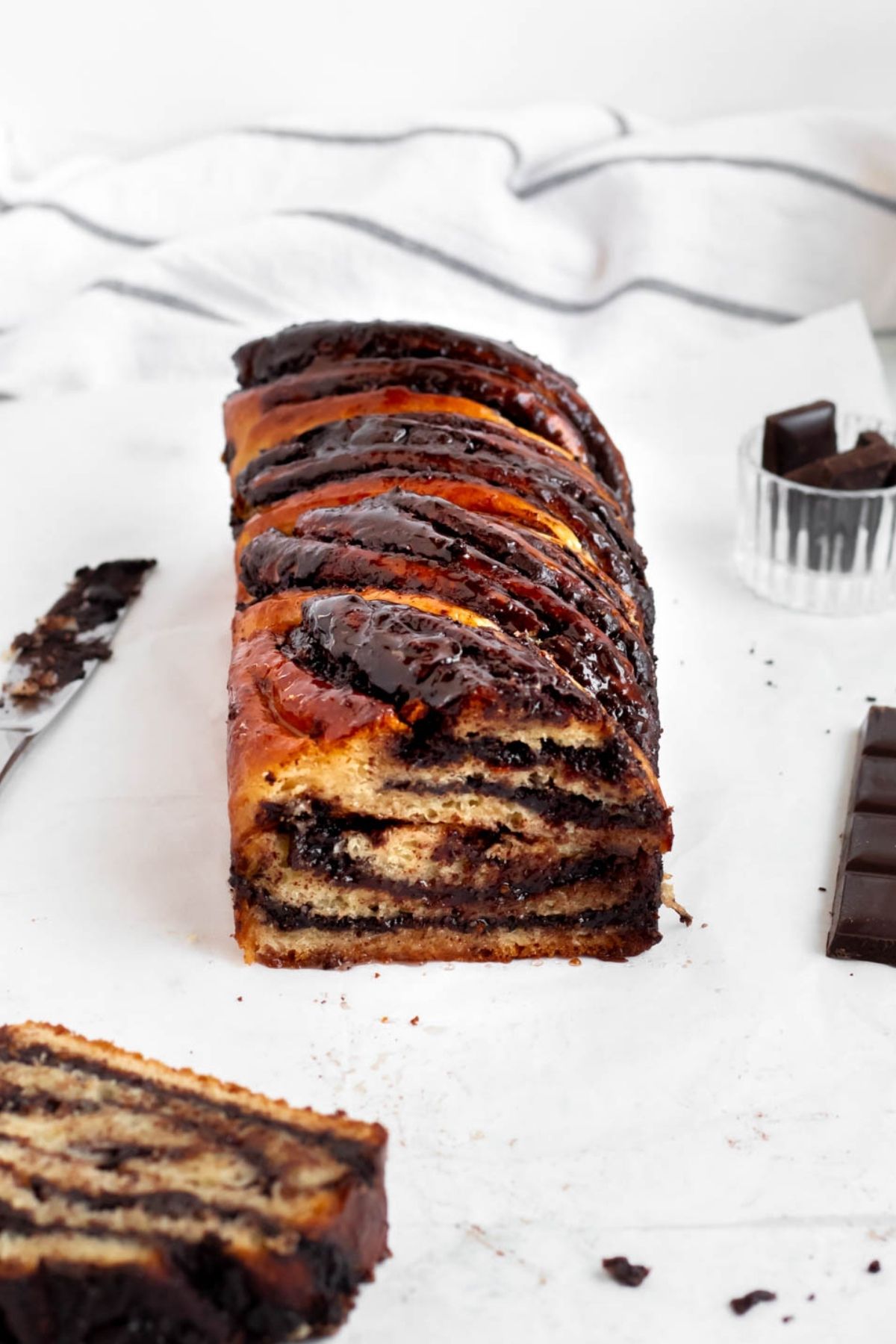 These chocolate hamantaschen cookies are traditional Jewish shortbread cookies that are filled with chocolate, jam, poppyseed, and much more.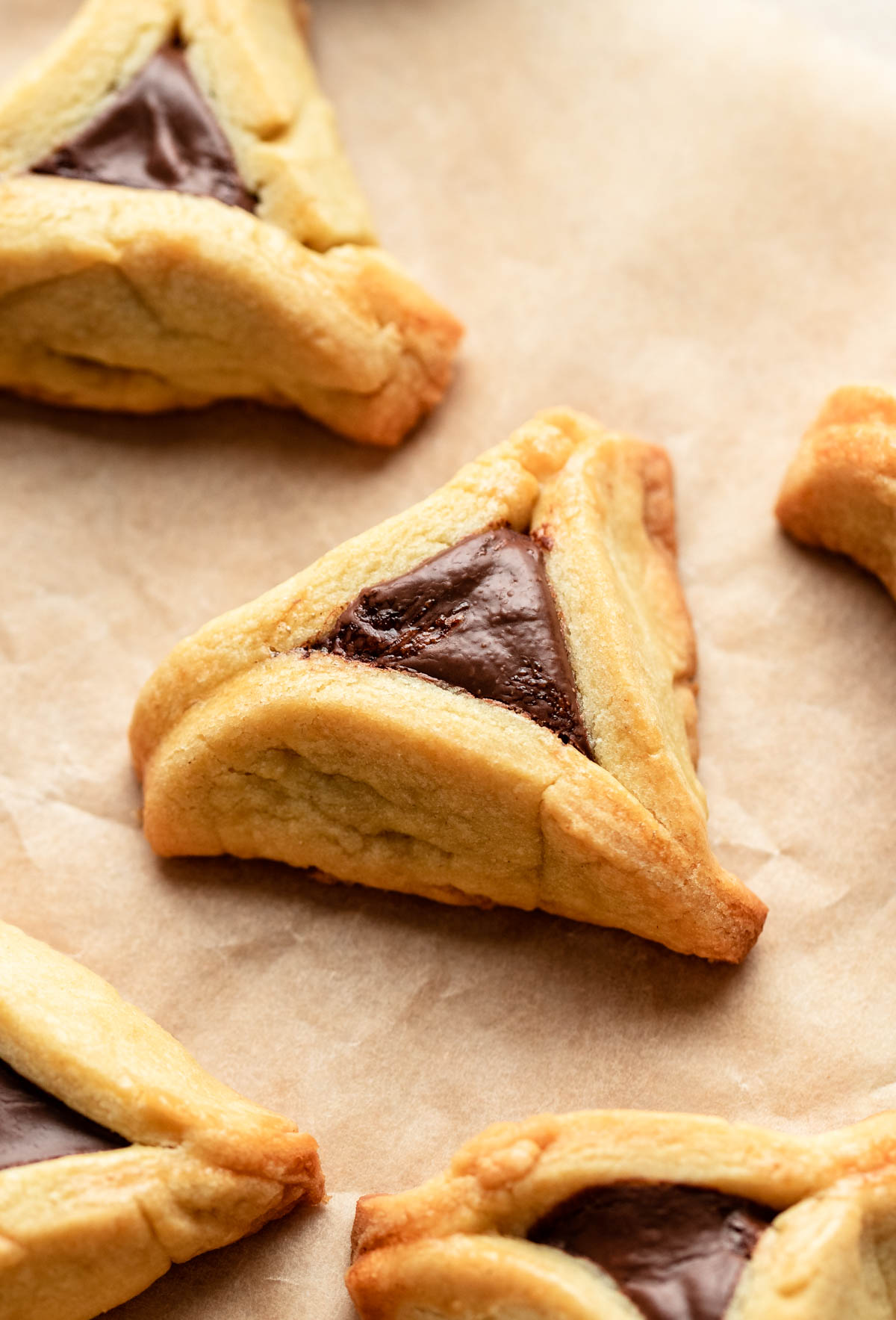 This honey cake is moist, rich in flavor, and full of spices that will make your house smell like autumn. We make this cake every Rosh Hashanah, it's our favorite time of the year.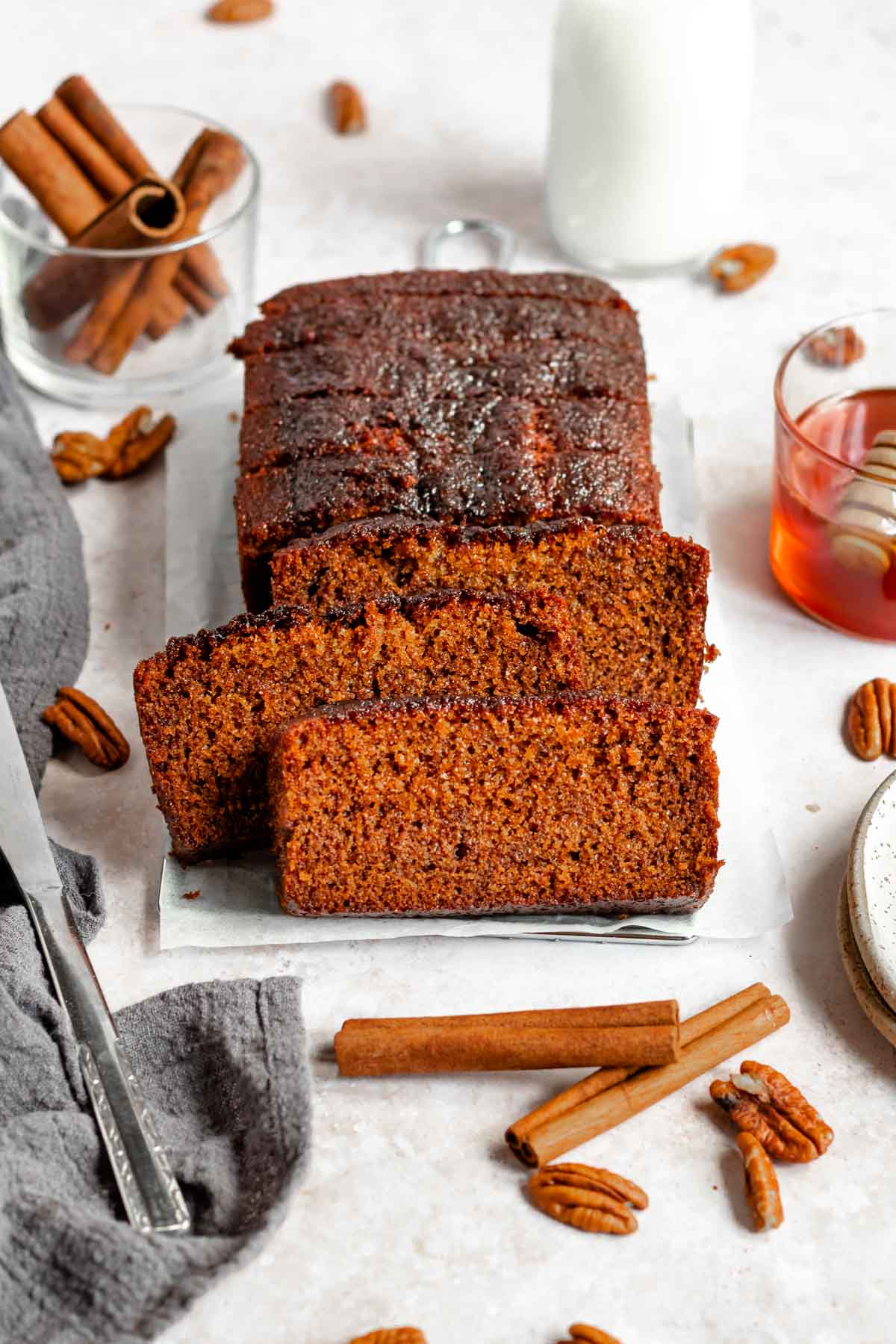 Date paste is super easy to make, takes only two ingredients, and is a great natural sweetener, dip, or spread for baking. This healthy sugar substitute is loaded in fiber, is rich in antioxidants, and has many other health benefits.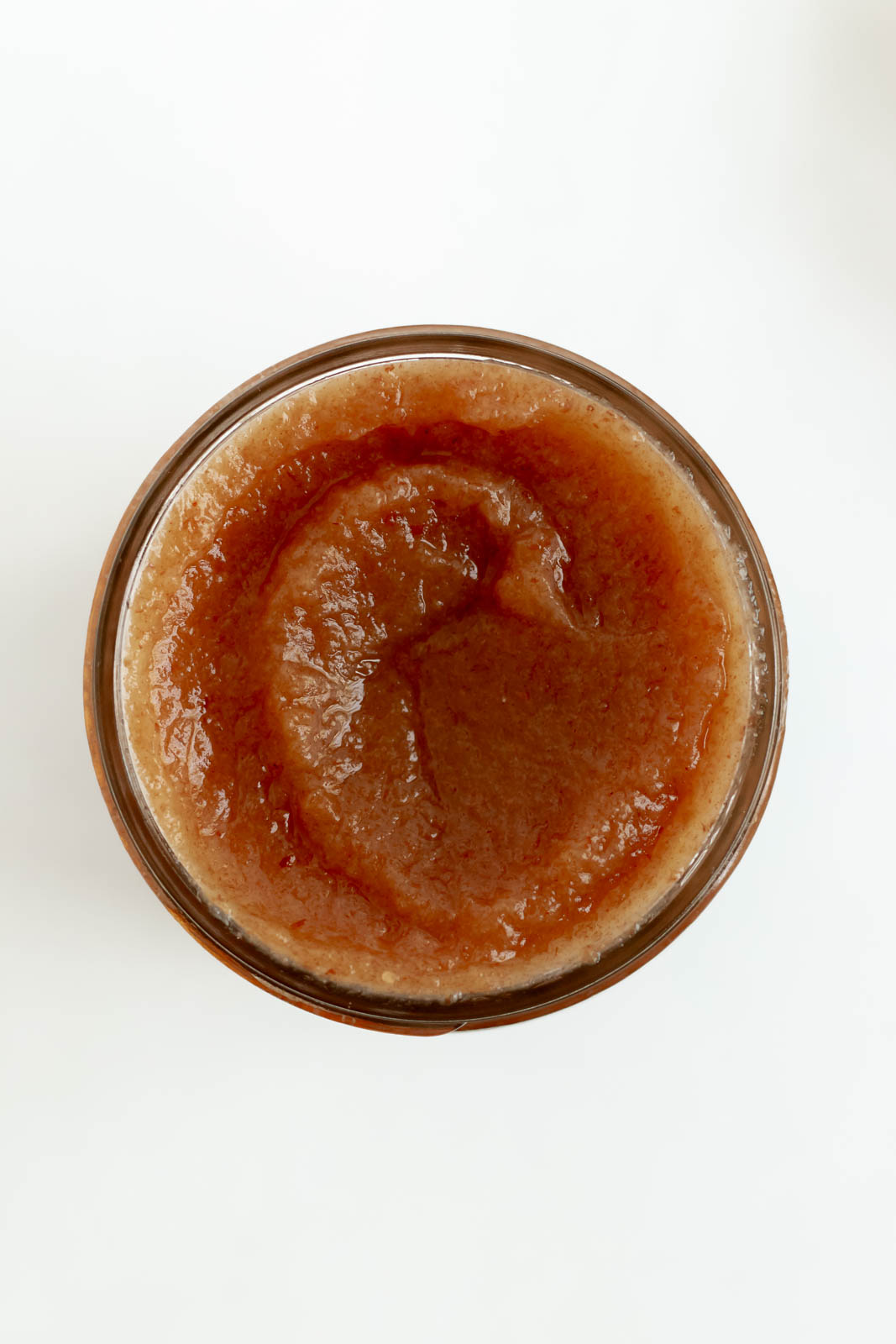 This homemade home fries recipe is not a basic home fries dish, these home fries are baked in the oven and thrown in a delicious chili and butter sauce. This recipe is decadent, irresistible, and satisfying.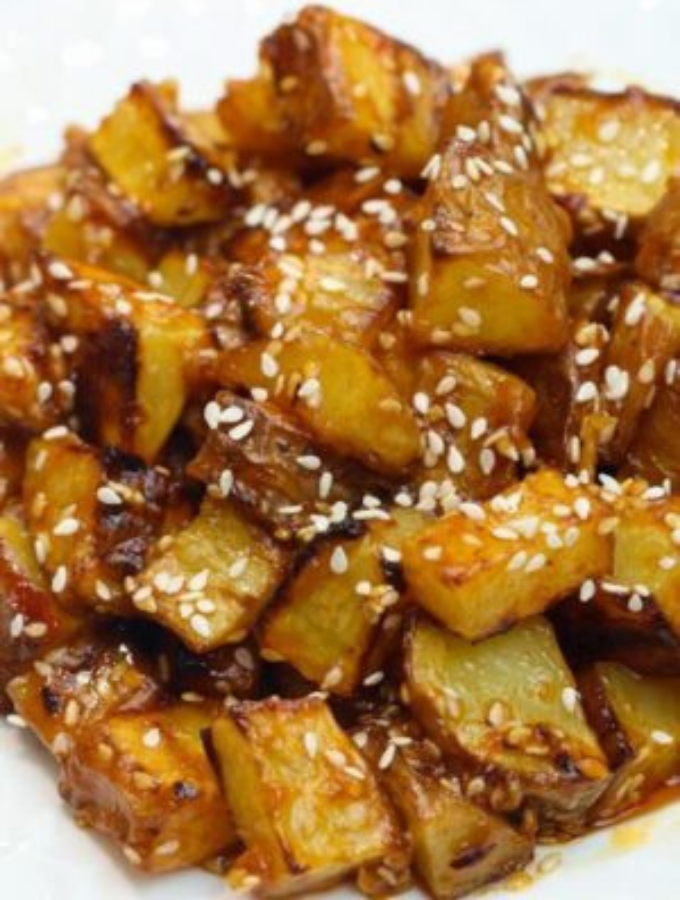 These half moon cookies are pillowy soft cookies with half chocolate half vanilla icing which creates this iconic New York cookie!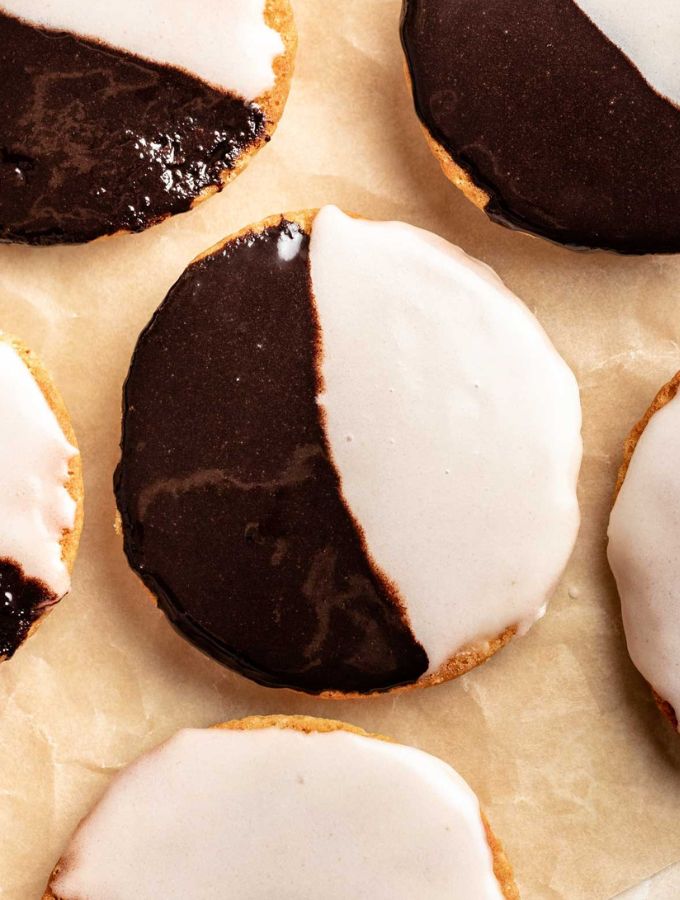 This flourless chocolate cake is rich, fudgy, made with both dark chocolate and dutch cocoa powder, and is made with a few simple ingredients! This flourless chocolate cake is also naturally gluten-free, so its perfect for passover!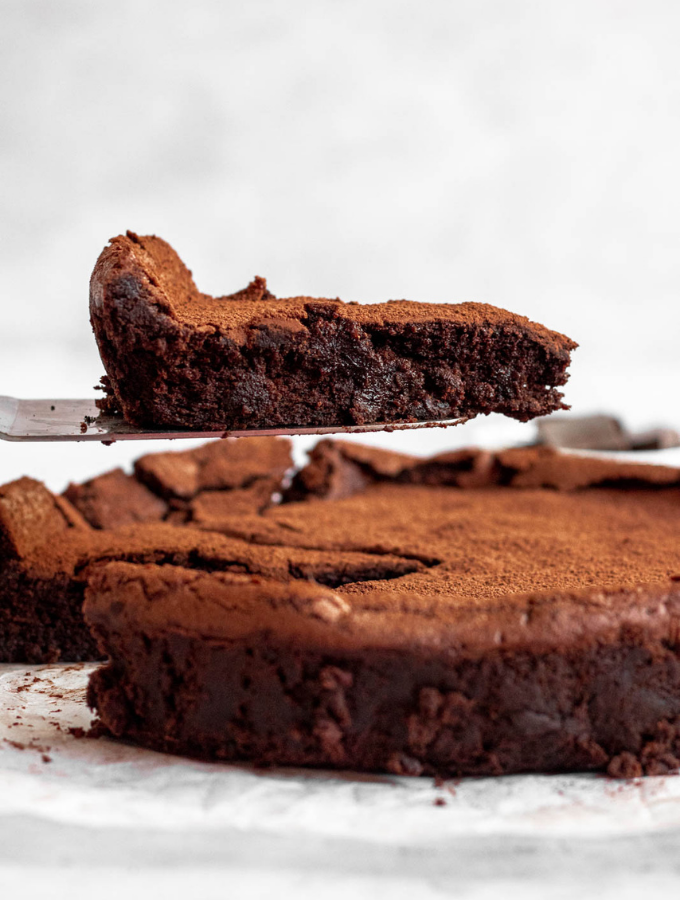 These Israeli Chocolate Rugelach made with Yeast are the most delicious and decadent treats to enjoy for breakfast, afternoon tea or as a sweet snack.
Also known as Israeli salad, Jerusalem salad – consists of tomato, cucumber, and onion. A refreshing side salad pairs well with Middle Eastern food like Falafel.
Rugelach are crescent-shaped cookies, traditionally served for Hanukkah, but the rich cream cheese dough, and variety of possible fillings make this a delicious any-holiday cookie recipe.
Cinnamon Raisin Round Challah bread, filled with warm cinnamon-sugar and sweet raisins - just in time for Rosh Hashanah, but perfect for ALL of the holidays
Super delicious Nutella babka made of fluffy and buttery brioche dough that is twisted around the best homemade Nutella filling.
Learn how to make light and tender matzo balls using matzo meal, vegetable oil, eggs, and fresh dill, and serve them in a flavorful stock filled with carrots, onions, and celery.
Mandel Bread (Mandelbrot) is a twice-baked, traditional Jewish cookie that's similar to Italian biscotti. They're finished with a sprinkle of cinnamon sugar and made with Kosher for Passover ingredients.
These strawberries and cream blintzes are perfect for breakfast or a quick sweet snack. You'll love this recipe if the idea of crepes stuffed with a strawberry cream cheese filling, pan-fried, and dusted with powdered sugar sounds good.
With a chewy crust, a dense, yet soft interior, and the added flavor from a long fermentation, these sourdough bagels are versatile enough to make your own bagel adventure!
Easy Potato Latkes, also known as "potato pancakes" host a crunchy exterior, with a creamy potato and onion interior. A traditional Hanukkah dish made with a handful of kitchen and pantry staple ingredients!
This tzimmes recipe is a colorful stew made with sweet potatoes, carrots and dried fruit. An easy traditional Jewish side dish option that pairs perfectly with chicken or beef.
This noodle kugel is egg noodles that are baked in a sweet custard mixture, then finished off with a cinnamon sugar cornflake topping. A classic Jewish side dish that always gets rave reviews!
Jewish apple cake is a dairy-free bundt cake that is loaded with cinnamon sugar apples and cozy Fall flavors!
Have you ever had Challah bread? It is a traditional Jewish bread that originates from Eastern Europe and can be served on Shabbat and major Jewish holidays like Hanukkah and Rosh Hashanah.
Potato Knishes feature a flavorful mashed potato filling that's wrapped in a thin dough and baked to golden, flaky perfection.
This baked gefilte fish recipe is a tasty, updated version of the classic Jewish dish. The seasonings give it additional flavor, and baking the gefilte fish loaf instead of boiling it gives it a better texture.
Classic Matzo Brei for Passover brunch, made with soaked matzo that's gently scrambled with eggs and finished with a pinch of salt and a drizzle of syrup.
Sabich is made with fried eggplant, hummus, tomato and cucumber salad, tahini sauce, Israeli pickles, and a 6-minute egg, all stuffed into a pita pocket. Amba is optional, at least in our opinion!
A classic, dairy-free and kosher Jewish Potato Salad that is a family favourite, baby potatoes soaked in a herby vinaigrette and tossed in a tangy mayonnaise sauce.
Crispy chicken schnitzel is a light and delicious dinner. Even though the chicken schnitzel is pan-fried, it's served with lots of lemon wedges and a bright brussels salad.
Crispy Slow Cooker Corned Beef with perfectly juicy slices of beef and crispy crust this is the only corned beef recipe you'll ever use!
Falafel are delicious balls of chickpea and herb goodness that you find in Middle Eastern cooking. Naturally vegan and vegetarian, falafel are great in wraps, pitas, sandwiches and salads.
Jerusalem Bagels are the lighter, airier, more bread-like cousin of the NY-style bagel and they're super easy to make (and enjoy!) at home.
Charoset, also known as haroset, is a mixture of fruits and nuts eaten at the Passover Seder. Traditional Charoset is easy to make, and it's one of those fly-by-the-seat-of-your-pants recipes, as you adjust as you go!
Faq's
What are typical Jewish dishes?
The typical Jewish dishes are matzo ball soup, gefilte fish, brisket, roasted chicken, kugel, latkes, and tzimmes.
What is the most famous Jewish dish?
There are plenty of famous Jewish dishes, the top ones are challah, matzah ball soup, bagels, brisket, rugelach, and much more.
More roundup recipes
Best Chicken Tenderloin Recipes- Tender and juicy, these chicken tenderloin recipes can be prepared in a variety of ways, from grilling and baking to sauteing or frying.
Pink Desserts- These pink desserts are delightful and visually appealing desserts that add a touch of sweetness and color to any occasion.
Middle Eastern Desserts- This collection of the best middle eastern desserts will make your taste buds thank you! Middle Eastern cuisine has so much delicious food to offer and they also have some awesome desserts!
If you tried any of these recipes, don't forget to leave a rating and a comment below. We love hearing from you.
If you liked this post
Share/pin this recipe to Pinterest.
Leave a comment down below!
📖 Recipe
37+ Best Jewish Recipes (The Ultimate List)
These Jewish recipes are the ultimate collection of the best and most popular Jewish dishes and recipes you need to know about.
Instructions
Select your favorite recipe that caught your eye.

Make a shopping list and purchase the ingredients.

Make your favorite Jewish recipes!