These Jewish desserts are delicious dessert recipes you need to try out! From classics like Babka and Sufganiyot, you are going to love these!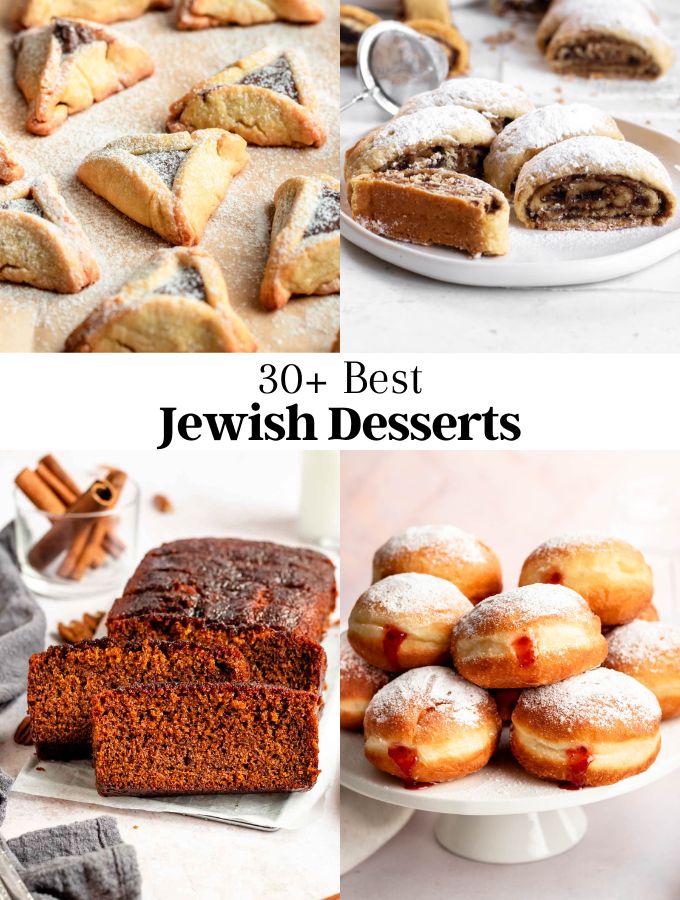 From traditional favorites like rugelach and babka to modern creations like chocolate matzo bark, there is something to satisfy every sweet tooth.
These desserts often incorporate ingredients such as honey, nuts, and dried fruits, reflecting the cultural influences of Jewish communities around the world.
Whether enjoyed during holidays or everyday occasions, Jewish desserts are a delightful way to experience the rich culinary heritage of the Jewish people.
For more recipe roundups, check out my sweet breakfast recipes, honey desserts, Jewish recipes, loaf cake recipes, pink desserts, chicken tenderloin recipes, custard desserts, cake filling recipes.
Jump to:
This recipe is made by making a decedent brioche-like bread and filling it with rich chocolate filling.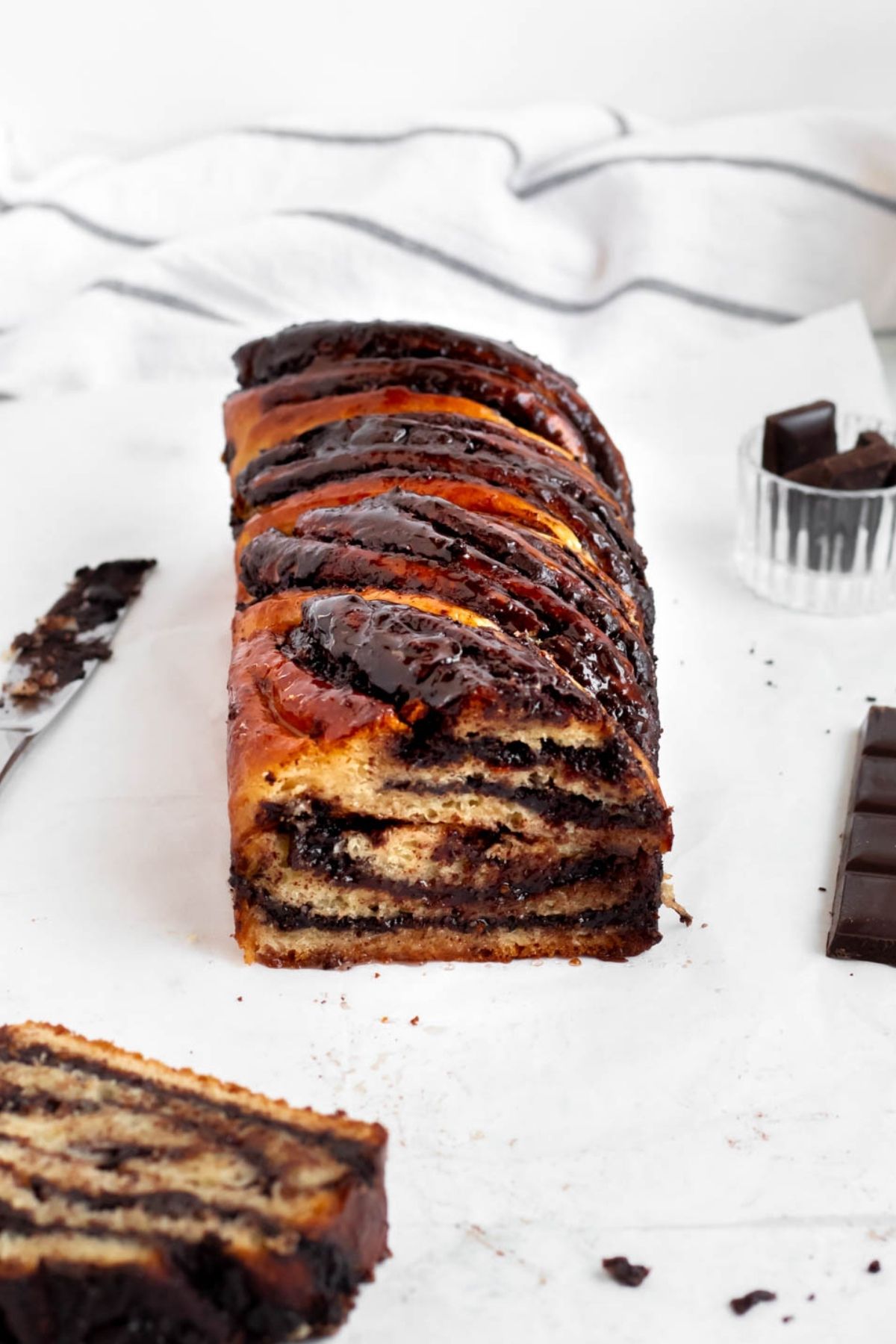 Sufganiyot is a traditional Israeli Hanukka jelly-filled doughnuts that are made with a pillowy soft dough, fried and stuffed with strawberry jelly, and topped with plenty of powder sugar.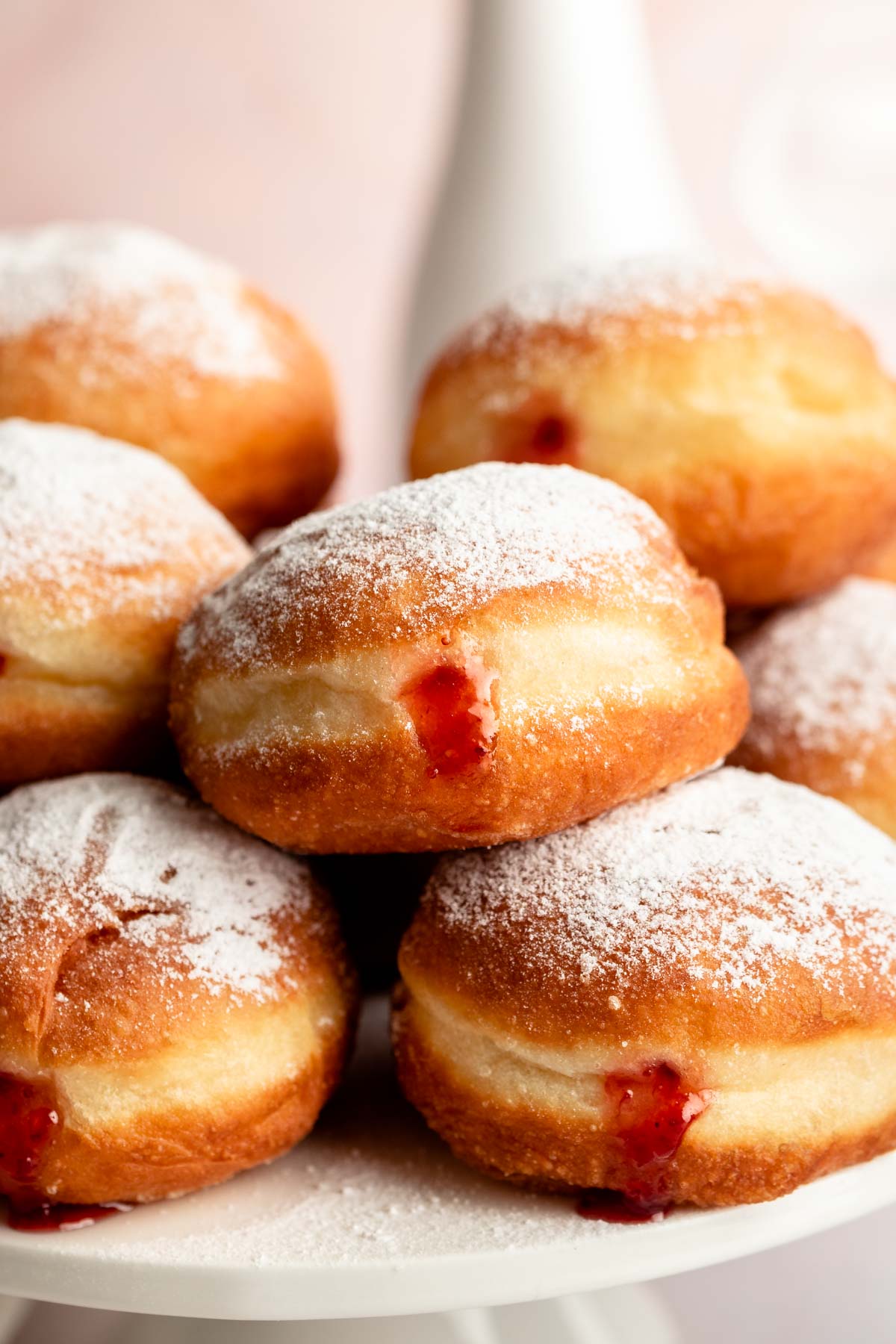 This orange cake is fluffy, light, and extremely moist. It is made with 9 simple ingredients, and topped with powder sugar.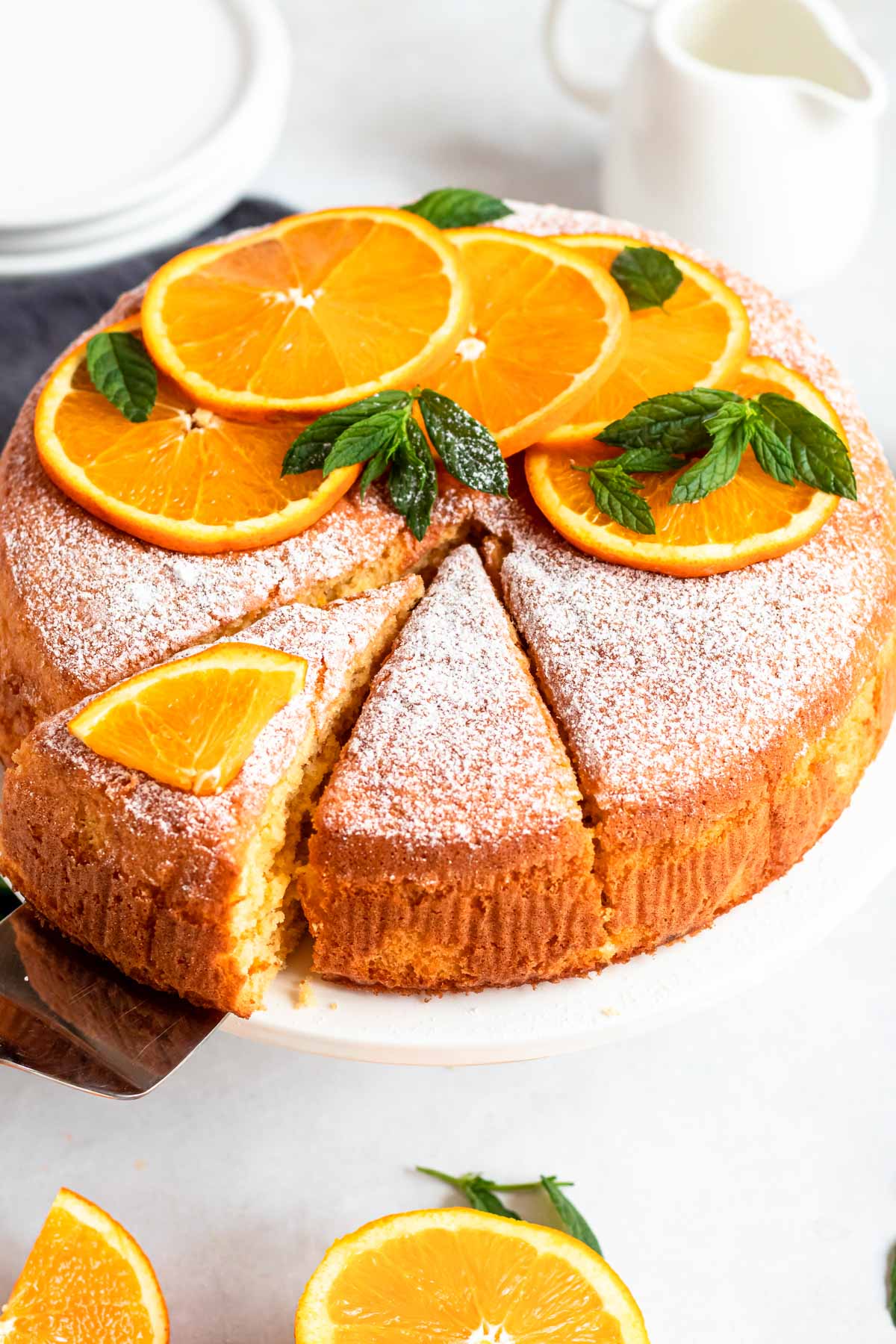 These chocolate hamantaschen cookies are traditional Jewish shortbread cookies that are filled with chocolate, jam, poppyseed, and much more.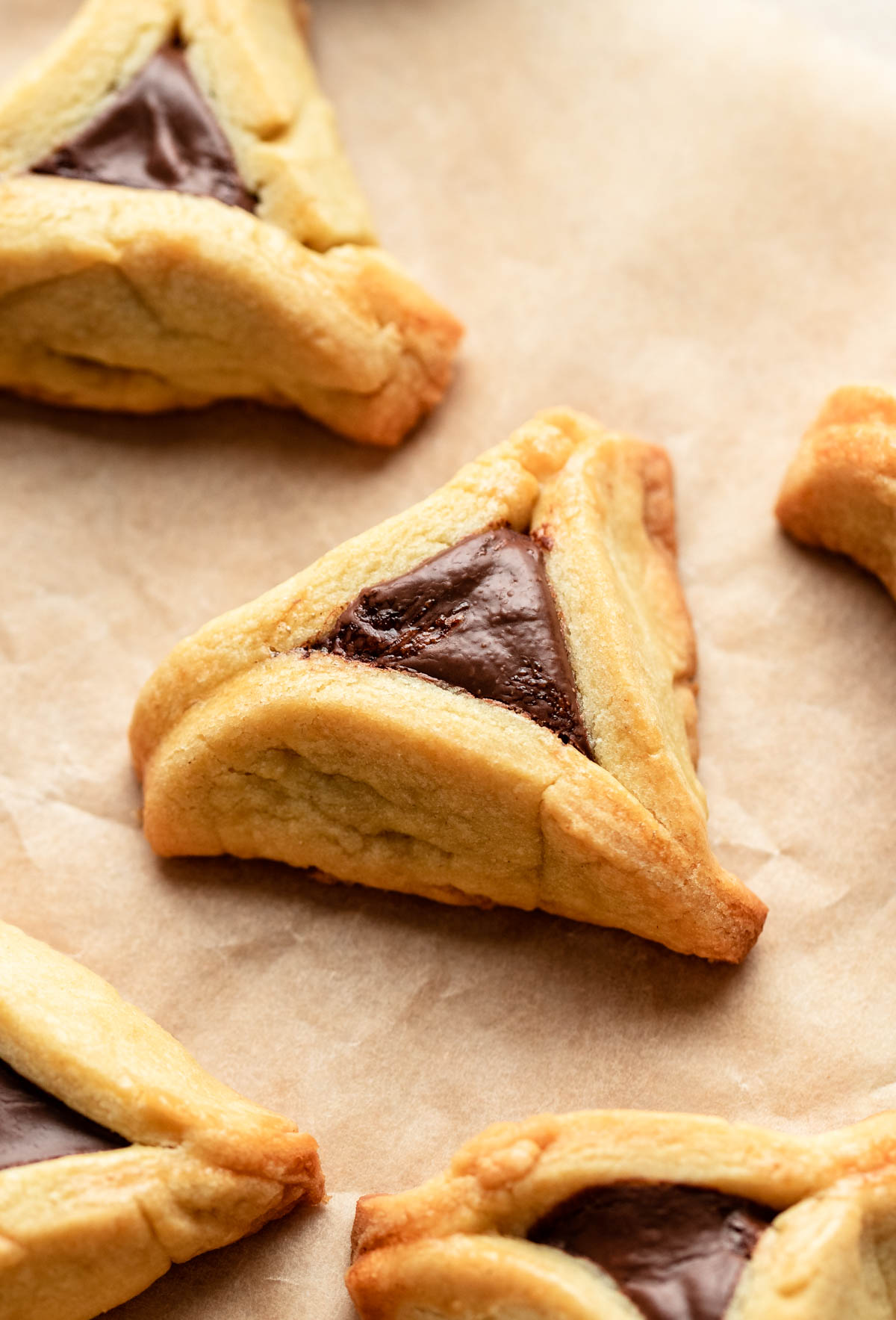 This honey cake is moist, rich in flavor, and full of spices that will make your house smell like autumn. We make this cake every Rosh Hashanah, it's our favorite time of the year.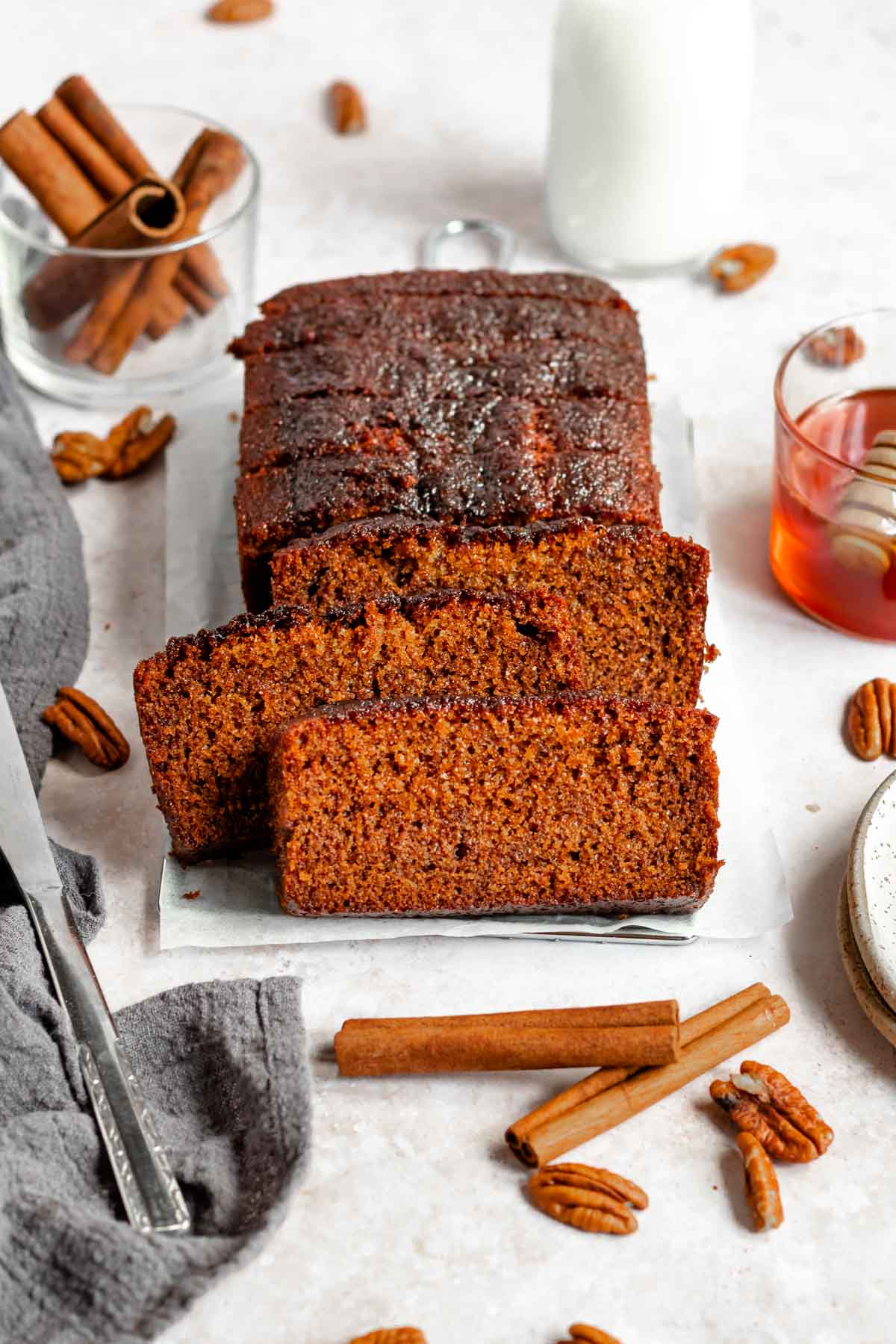 These half moon cookies are pillowy soft cookies with half chocolate half vanilla icing which creates this iconic New York cookie!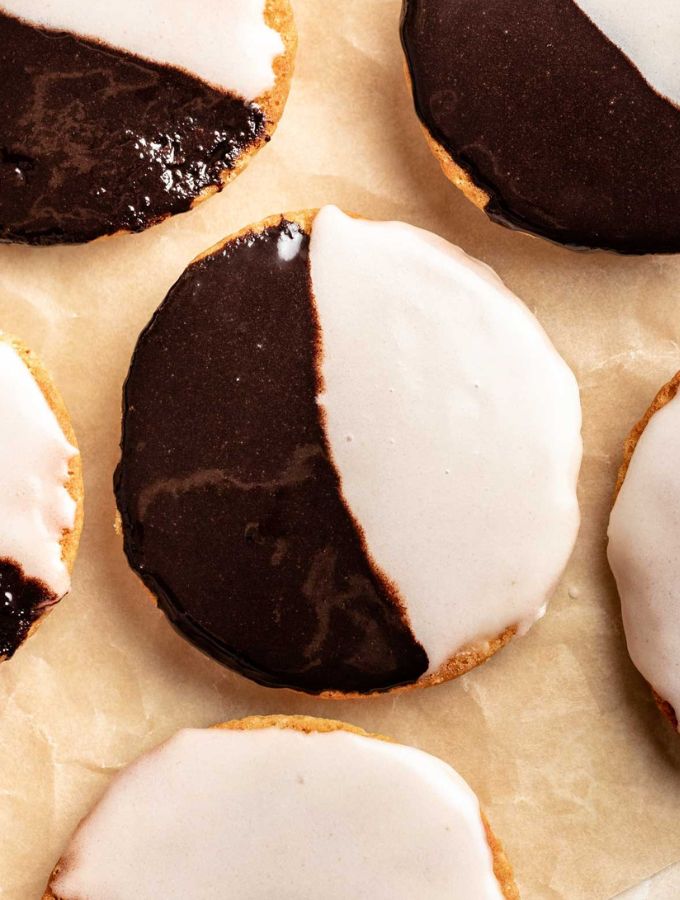 This Passover chocolate cake is rich, and fudgy, made with both dark chocolate and dutch cocoa powder. This cake is also naturally gluten-free, so it's perfect for Passover!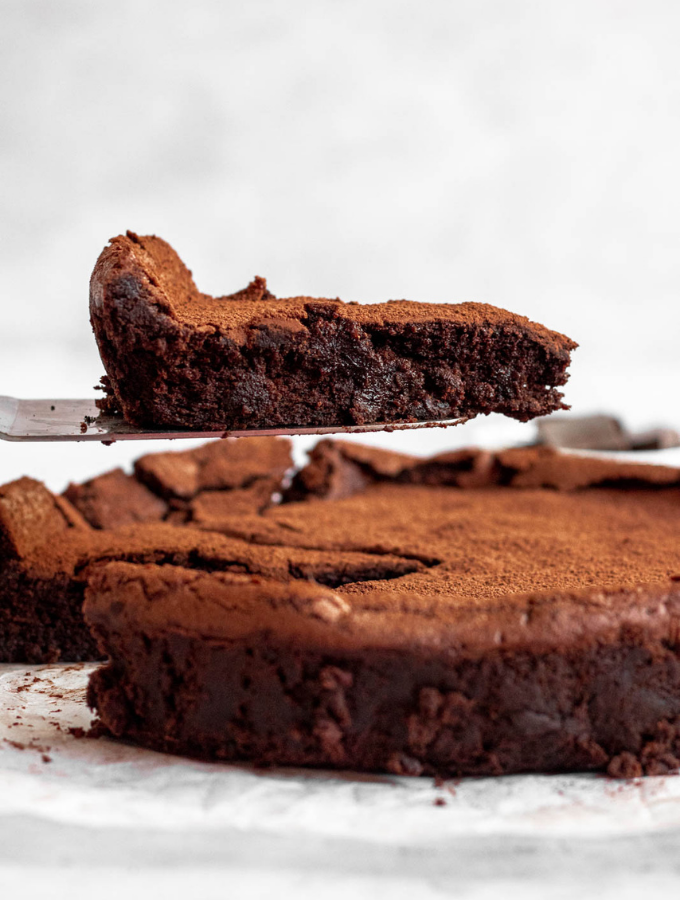 These honey cupcakes are made with soft and moist honey cupcakes, topped with freshly made whipped cream, and more honey!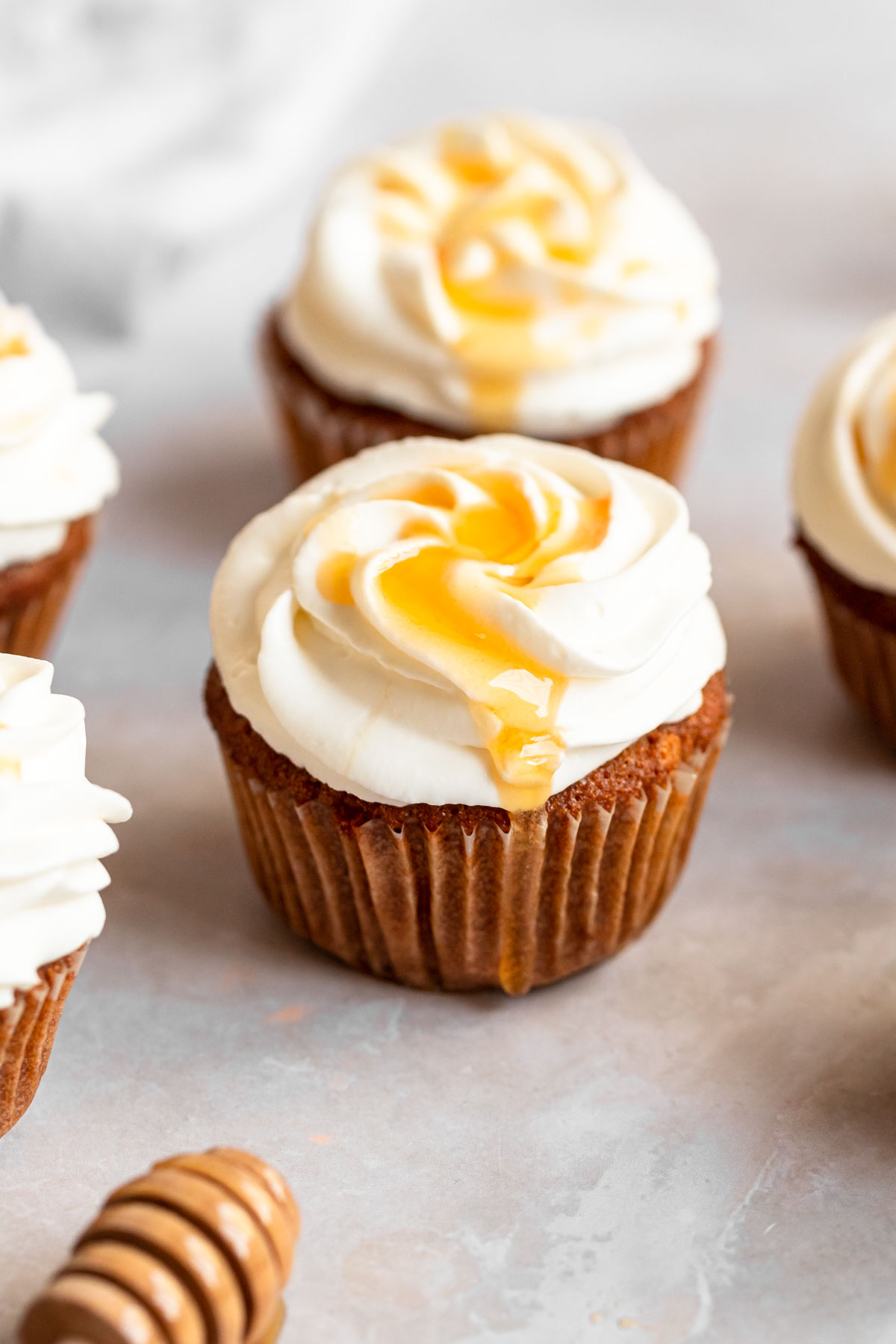 These rolled date cookies are made with buttery shortcrust pastry, filled with date paste, cinnamon, and chopped walnuts, topped with powder sugar that makes these cookies irresistible.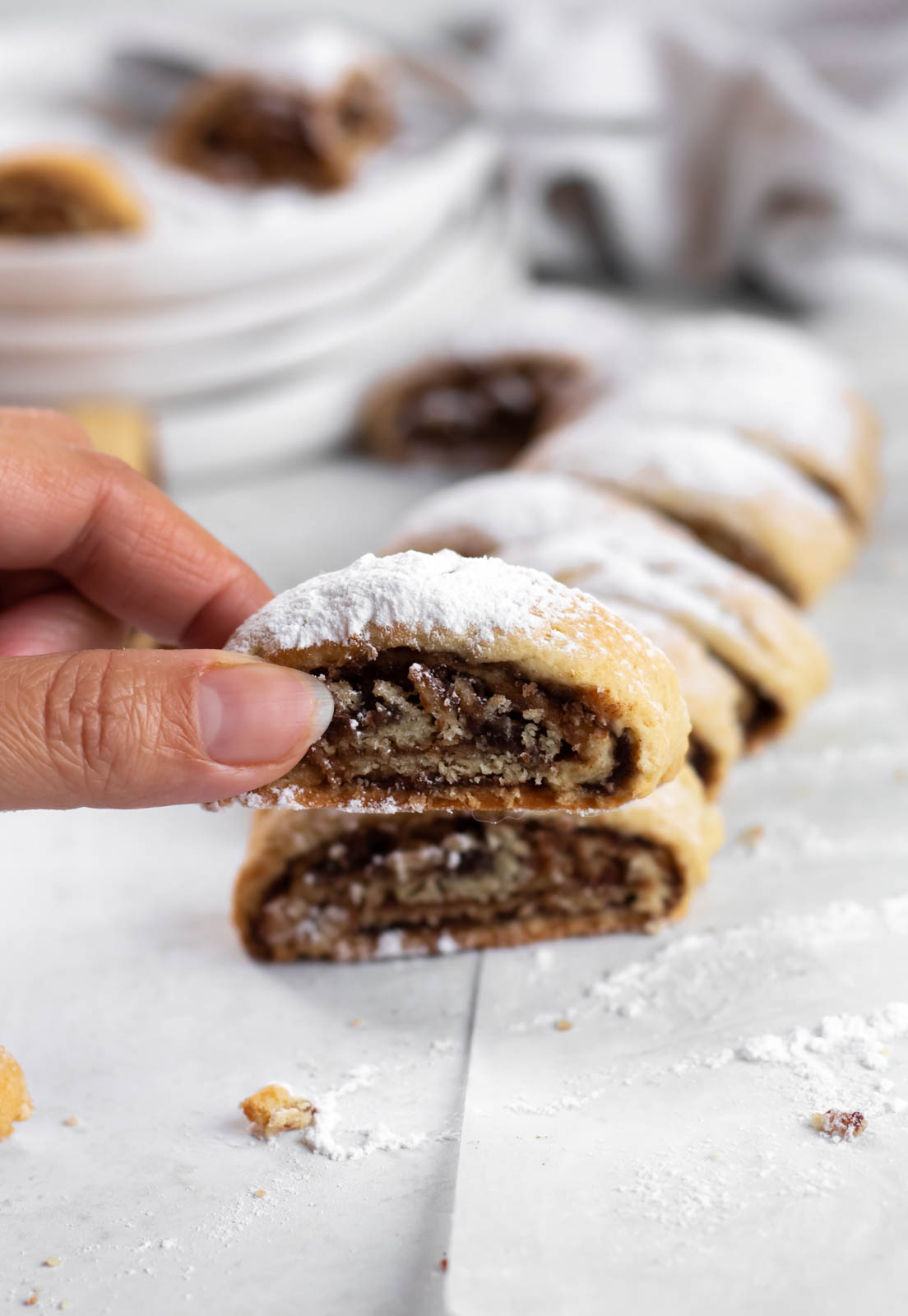 This classic cheese Blintzes recipe makes a thin, crepe-like pancake filled with a creamy cheese filling, pan fried, and topped a simple berry sauce, or served with fresh fruit.
This chocolate toffee matzo bark (a.k.a. matzo crack) recipe is a classic for a reason. Quick, easy, crowd-pleasing dessert recipe.
Every inch of this Jewish coffee cake screams soft, moist, and delicious!
These chocolate biscuit balls are so easy to make and a definite crowd-pleaser, especially if the crowd also involves kids. No baking is necessary! These are a staple dessert in every Israeli or Jewish home.
The traditional Jewish Yeasted Chocolate Pastries are both fluffy and flakey: simply irresistible! You will find this chocolate rugalach in every Israeli bakery in Israel!
Passover Matzo Icebox Cake with vanilla cream, mocha cake layers and chocolate ganache frosting is a perfect dessert for your Pesach Seder. This recipe can be made strictly kashrut or not.
The carrots and sweet potatoes add incredible moisture, chunks of booze-soaked raisins and walnuts add texture, and lots of cinnamon and a hint of ginger add flavor.
This Jewish Apple Cake recipe is moist and packed with sweet apples and cinnamon. This easy apple cake recipe is a family's favorite. Be sure to grab a slice of this perfect fall dessert before it's all gone.
This Chocolate Challah is a cross between Challah bread and Babka. A sweet yeast dough that is doubled and twisted, filled with a ganache, sprinkled with a streusel topping, basted with butter, then baked in a loaf pan to perfection!
These delicious tahini cookies are quick to prepare, and have a wonderfully unique flavor and a super tender texture that I absolutely love. They're made with simple ingredients that taste amazing!
These easy coconut macaroons have a soft, chewy interior and a perfect level of sweetness. You'll absolutely love these chocolate-dipped treats.
Mandel Bread (Mandelbrot) is a twice-baked, traditional Jewish cookie that's similar to Italian biscotti. They're finished with a sprinkle of cinnamon sugar and made with Kosher for Passover ingredients.
Cinnamon Apple Noodle Kugel is better than any kugel from the Kosher deli. It's sweet, creamy, and sprinkled with the best crunchy corn flake topping. Enjoy this traditional Jewish dish year round for holidays, brunch, or family gatherings.
Delicious Hanukkah stained glass cookies. So easy to make and fun with kids! Create this delicious effect in few easy steps. Sweet, crumbly and oh so yummy.
Rugelach are crescent-shaped cookies, traditionally served for Hanukkah, but the rich cream cheese dough, and variety of possible fillings make this a delicious any-holiday cookie recipe.
Chocolate rugelach are buttery, flaky traditional Jewish treats that are traditionally served around Hanukkah (though I always have them on my Christmas cookie tray!).
Matzo granola is another Passover breakfast option or just a delicious snack to eat by the handful. It's super easy to make with small pieces of toasted matzo mixed with assorted nuts, dates, raisins, cacao nibs, coconut flakes, cinnamon and nutmeg.
You'll fall in love with each layer of deliciously sweet and addictive Nutella babka. It's beautifully swirled and topped with buttery cinnamon crumbles. Make this New York bakery favorite in your own kitchen!
These delicious Jewish Shortbread Cookies are perfect for the holiday season! They're soft, nutty, sweet, and cinnamony.
This traditional Jewish cookie was a staple at Jewish bakeries. This easy to make recipe will take you back to your childhood.
This cinnamon babka is an indulgent loaf full of sugar and spice what could be more perfect? A tender dough swirled with cinnamon sugar and a sweet syrup topping, it's impossible not to love this babka.
Faq's
What are Jewish pastries?
The most popular Jewish pastries are sufganiyot, hamentaschen, rugalach, bourekas, chocolate babka.
What is a popular dessert in Israel?
There are plenty of popular desserts in Israel from tahini cookies, malabi to chocolate or cinnamon babka, to hamentaschen and sufganiyot.
What do Orthodox Jews eat for dessert?
There are plenty of desserts that orthodox Jews eat like babka, Lekach, sufganiyot, rugalach, etc.
More Jewish recipes
Cheese Bourekas- This cheese bourekas is made with puff pastry, and filled with a delish cheese mixture that contains feta, ricotta, and mozzarella.
Challah Buns (Challah Rolls)- These challah buns are light, fluffy, and airy on the inside and have a golden brown exterior. These are perfect for breakfast or for a snack! We love serving these with homemade shakshuka or as an avocado toast.
If you tried any of these recipes, don't forget to leave a rating and a comment below. We love hearing from you.
If you liked this post
Share/pin this recipe to Pinterest.
Leave a comment down below!
📖 Recipe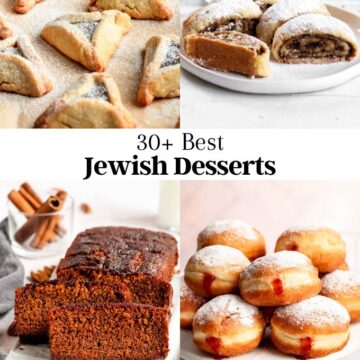 30+ Best Jewish Desserts You Need To Try
These Jewish desserts are delicious dessert recipes you need to try out! From classics like Babka and Sufganiyot, you are going to love these!
Instructions
Select your favorite recipe that caught your eye.

Make a shopping list and purchase the ingredients.

Make your favorite jewish desserts recipes!